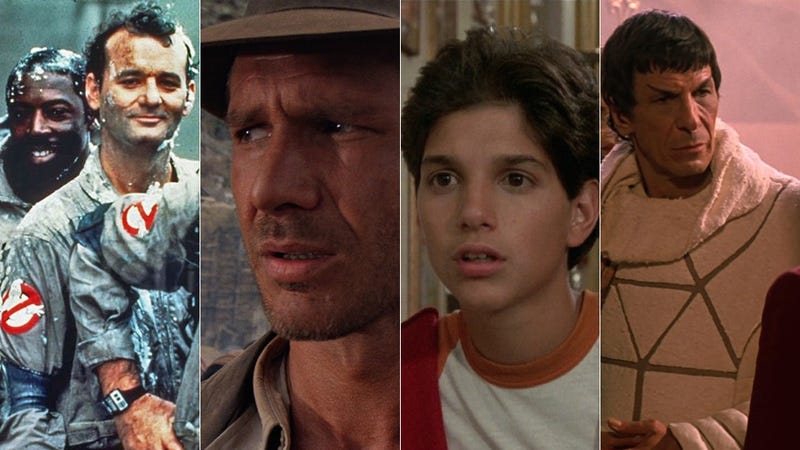 1984 was a great year for movies in general, but this weekend thirty years ago was especially noteworthy.
At the movies. This wkd. 1984. Ghostbusters Gremlins Indiana Jones - Temple of Doom The Karate Kid Star Trek III The Natural Police Academy

— Stay Puft (@staypuft) June 20, 2014
The Stay Puft Marshmallow Man's facts check out.
Other big years for cinema? 1977. 1994. 1999. Personally, 1993 has always stood out in my mind; I used to think it was a microgenerational thing, but it looks like I'm not the only one.
H/t Kottke