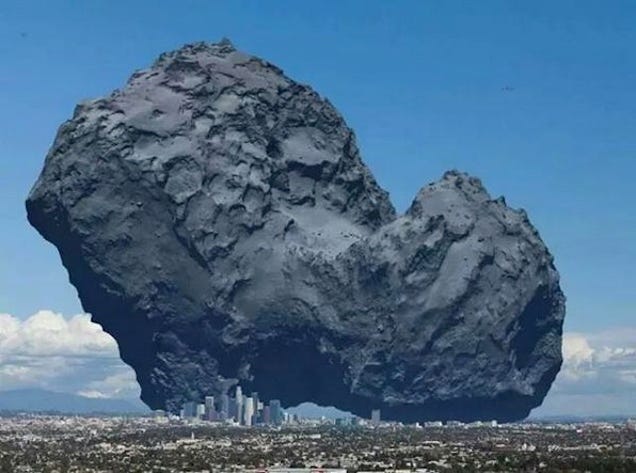 In case you have been scoffing at the size of tiny comet Churymov-Gerasimenko (AKA the rubber ducky comet) that spacecraft Rosetta has been exploring, here's a nice scale image from Michel, AKA @quark1972 on Twitter.
comet #67P/ #Churyumov-Gerasimenko on the ground. pic.twitter.com/3ByhPM5bYS

— michel (@quark1972) August 18, 2014
For the past few months, the Rosetta spacecraft has been exploring this comet. We've finally succeeded in meeting the comet in space, taking high-def images of it and analyzing its structure. Eventually this research might be able to help us deflect a comet that's headed for Earth.