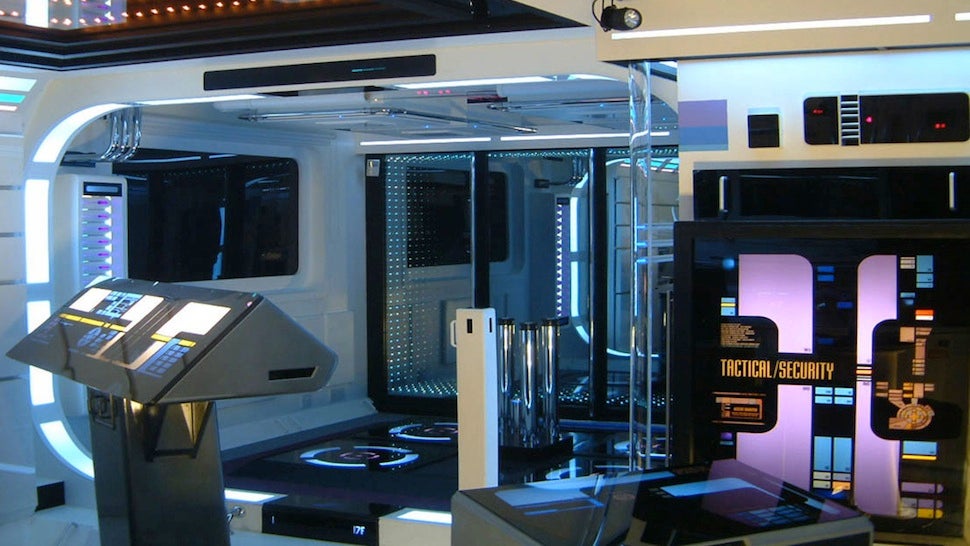 S
As they sing in the Rocky Horror Picture Show, "Don't dream it — be it." That's what these fans have done, by turing rooms and even whole apartments into the sets from their favorite science fiction shows and movies.
Star Trek apartment by Tony Alleyne, Hinckley, Leicestershire, UK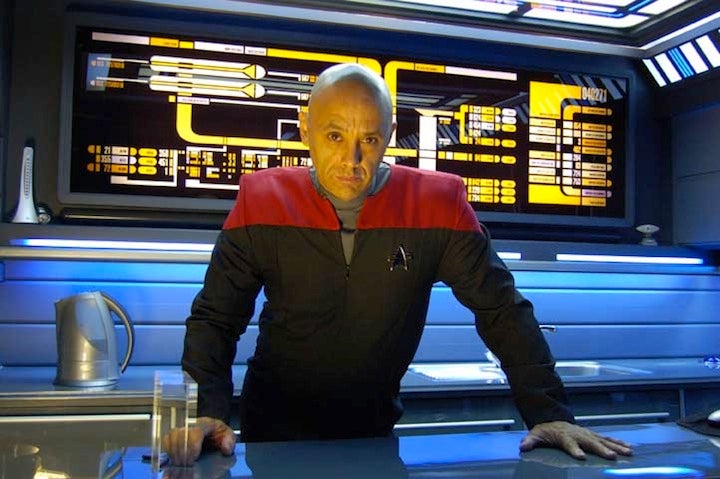 S
In 1994, Alleyne began the work on his 500-square foot apartment and within 10 years he just converted it to a fantastic Federation vessel.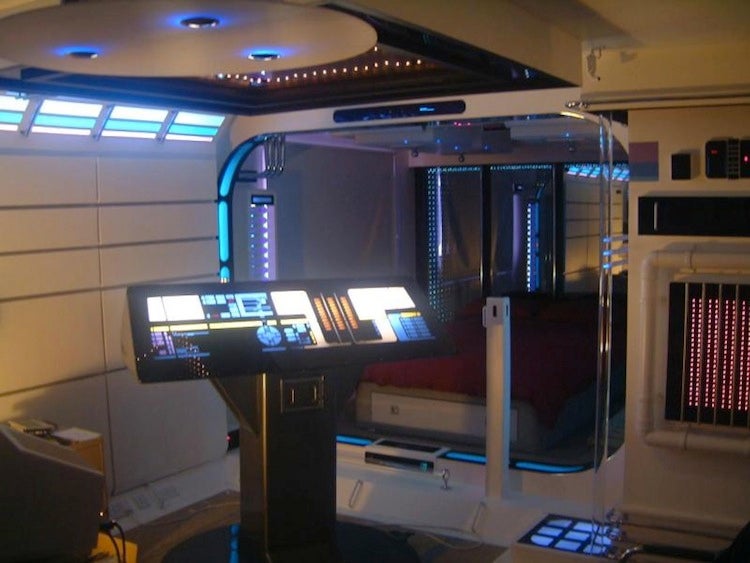 S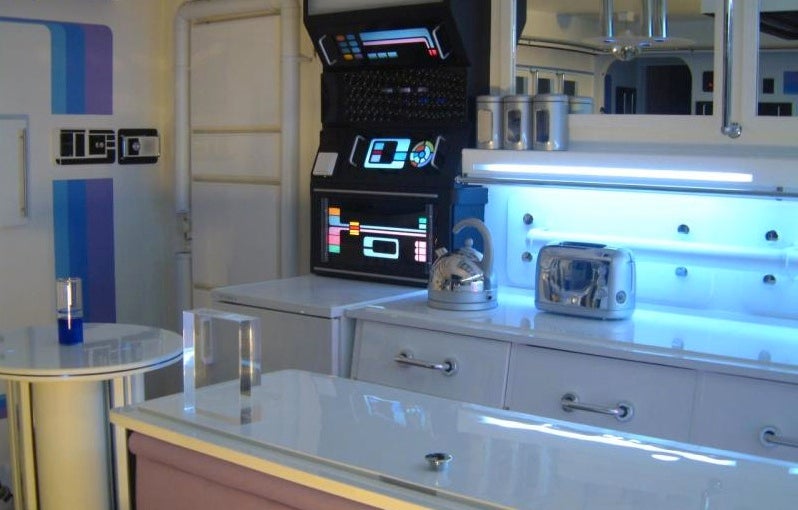 S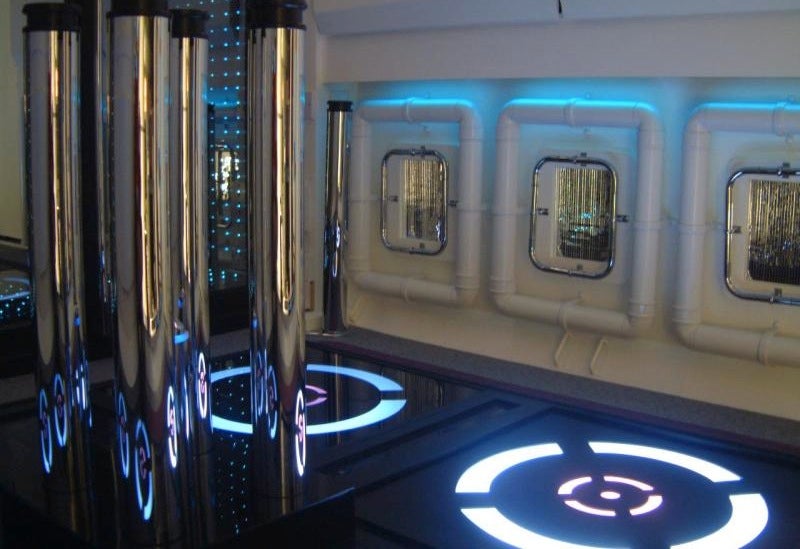 S
In 2012 he was getting a divorce from wife who owns the flat, and wanted to sell it.
(via outie.net and 24th Century Interior Design)
Capsules in Nakagin Capsule Tower, Tokyo, Japan (Kisho Kurokawa, 1972)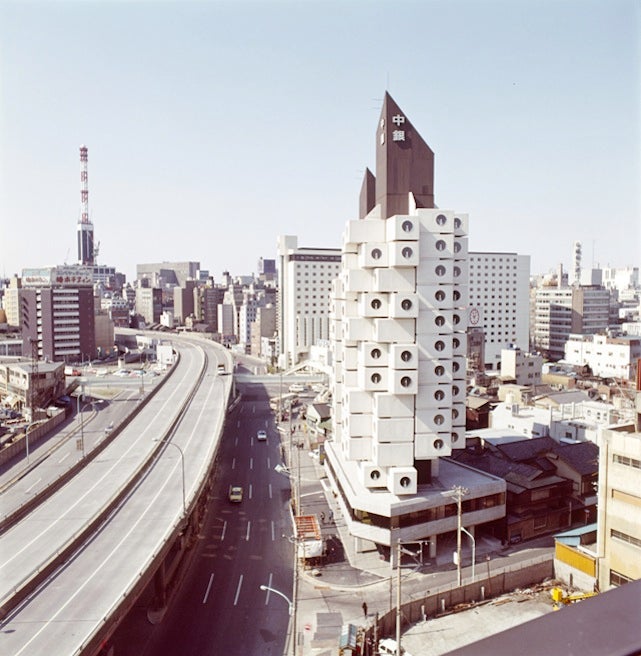 S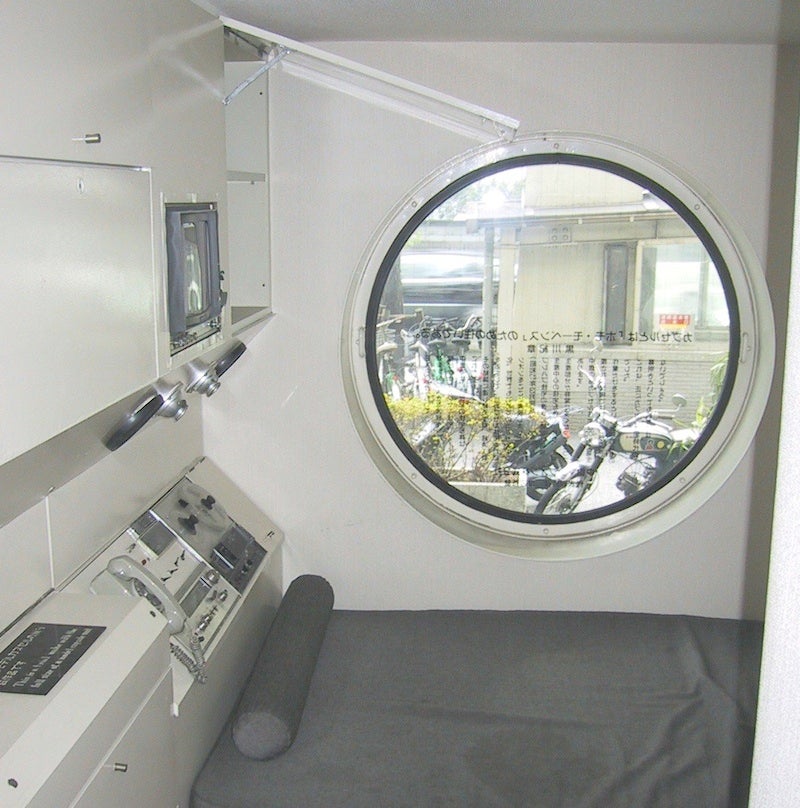 S
The Tetris-like building has 140 prefabricated capsules which are each measure 7.5ft x 12 ft x 6.9ft. (2.3m x 3.8 m x 2.1 m). These can be connected and combined to create larger apartments. Every appliances and cabinets were built in to one side, and the aircraft-like shower to the other.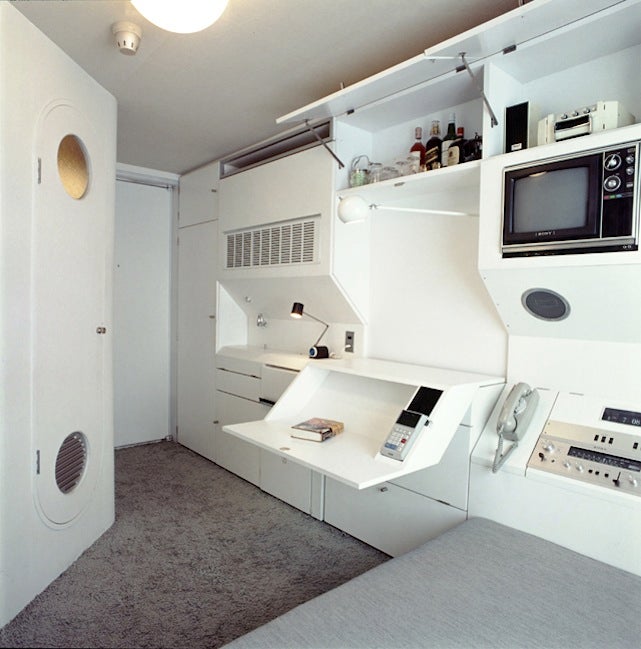 S
(via Wikimedia Commons and Mascontext)
TARDIS Control Room by Jayman White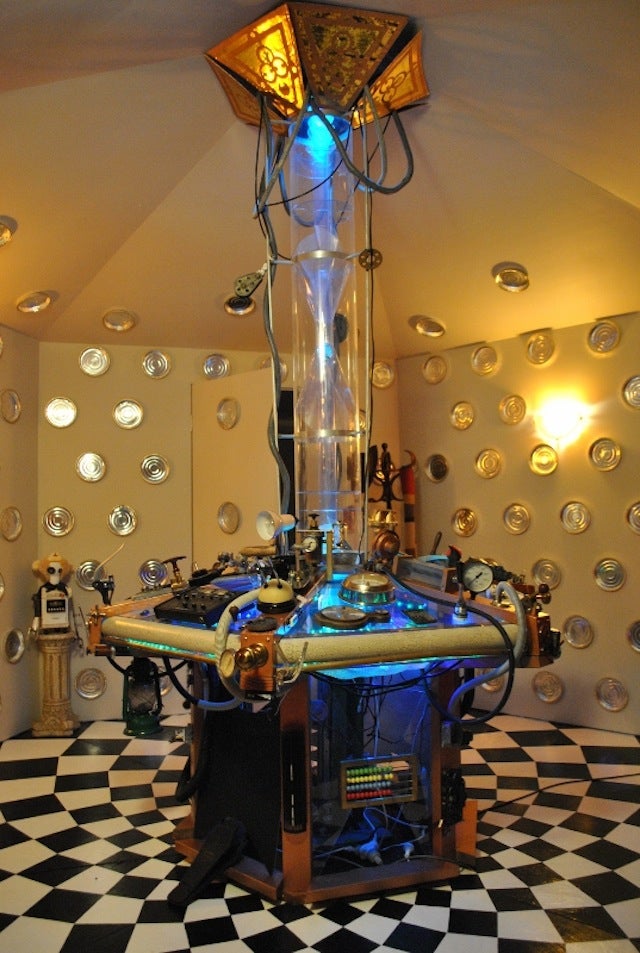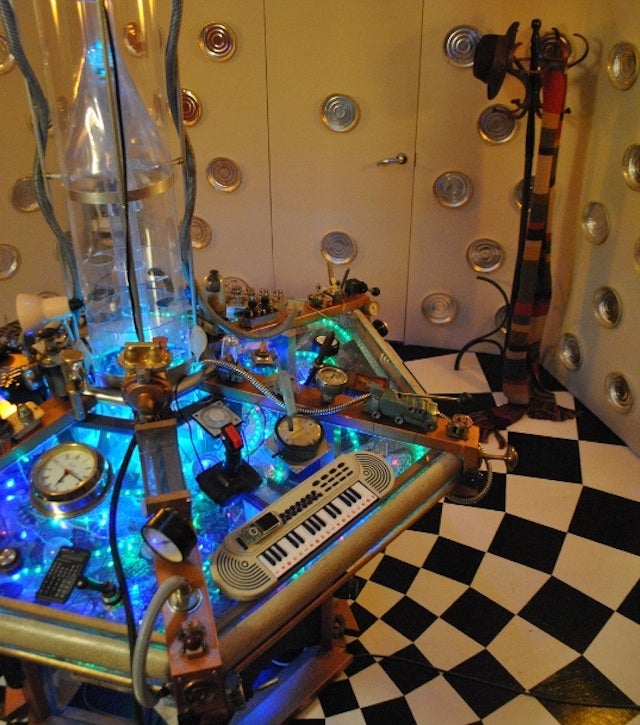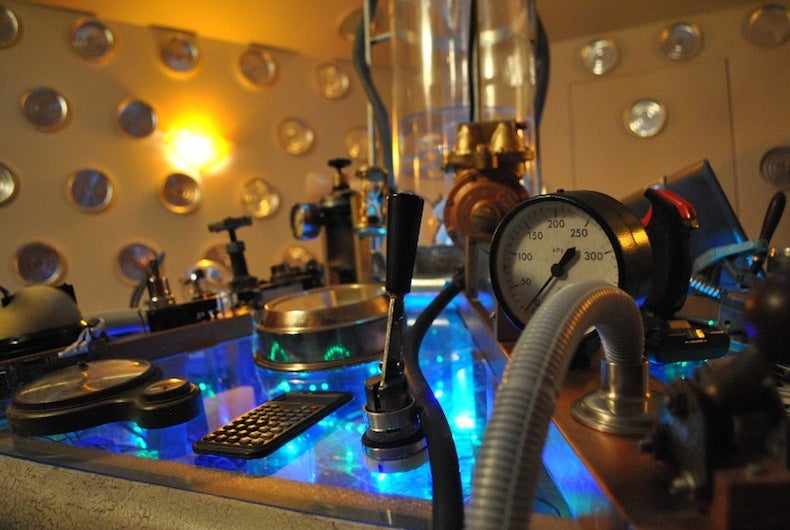 S
It took a year to build.
(via Deviantart/Crazyfoalrus)
DIY Spaceship Control Panel for a 5-year old boy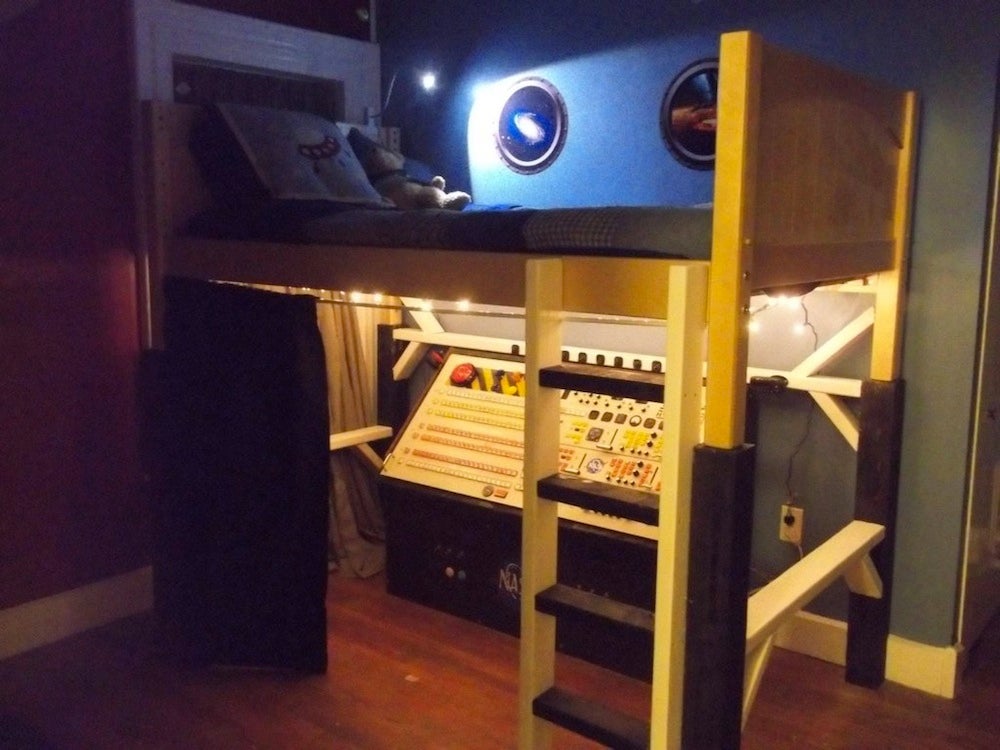 S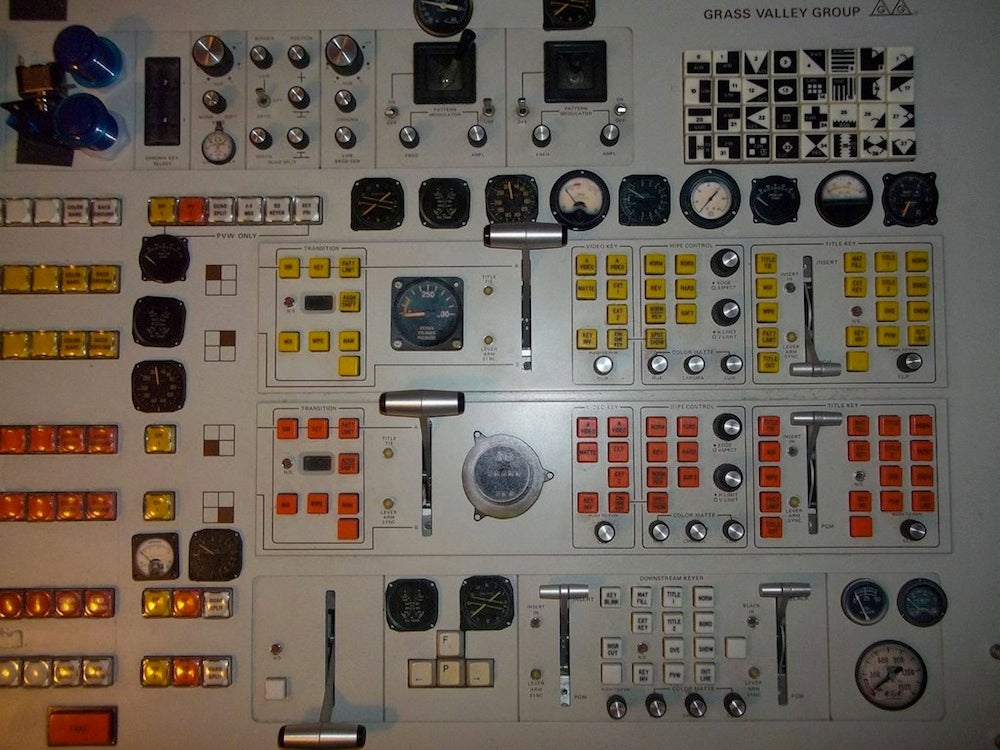 S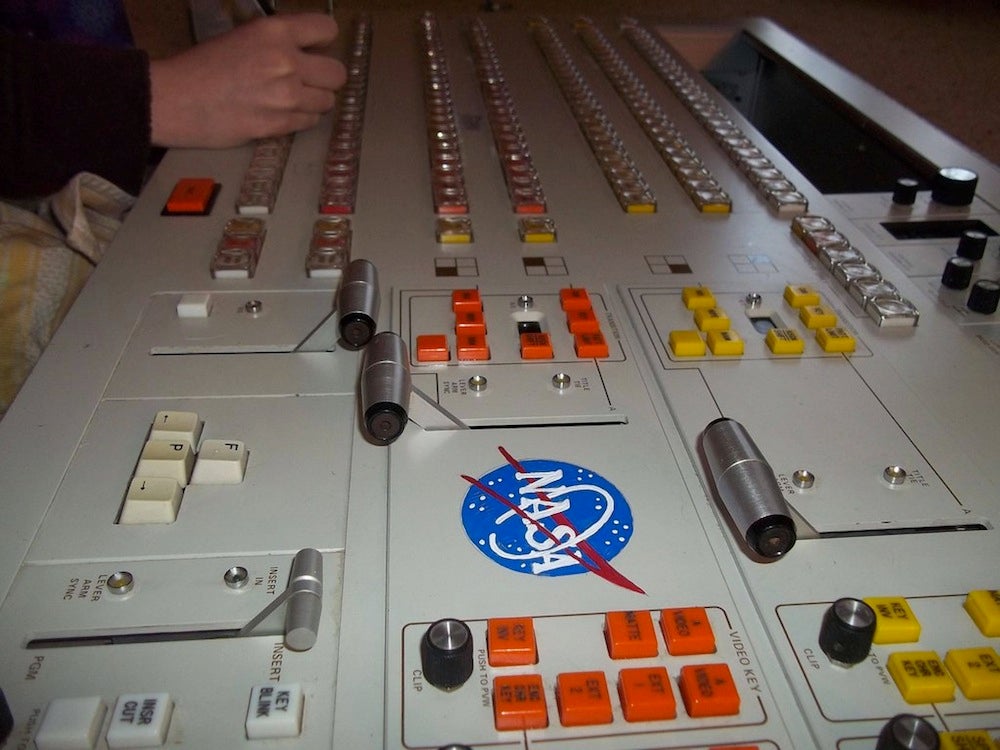 S
(via Imgur)
A Star Wars-inspired home theater, Hawaii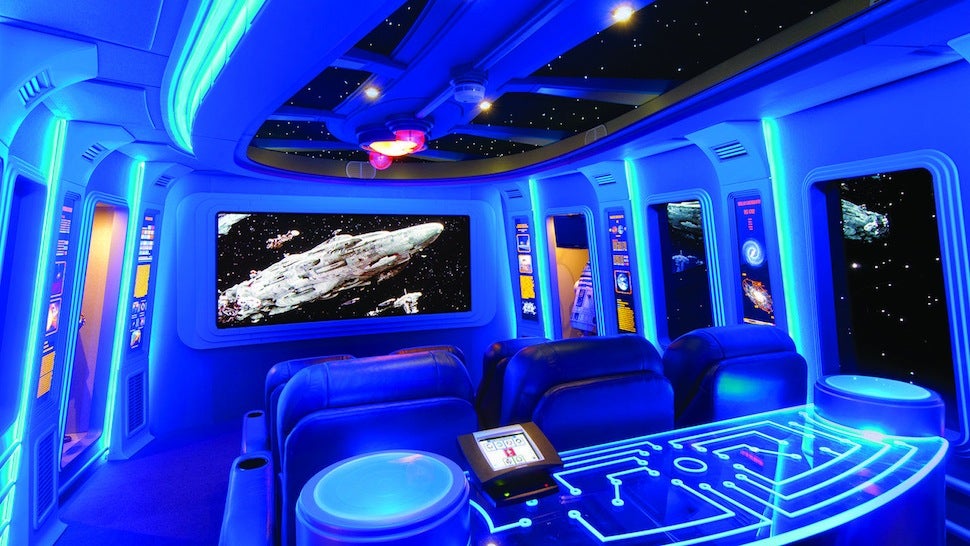 S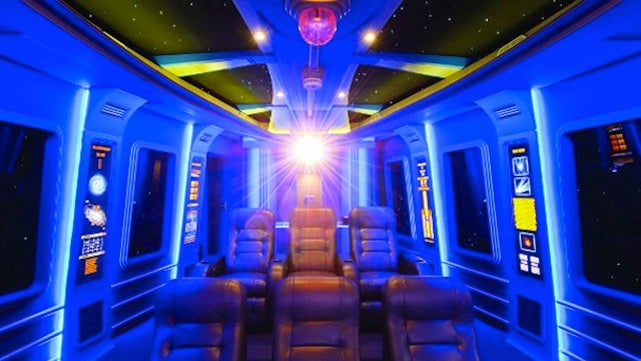 S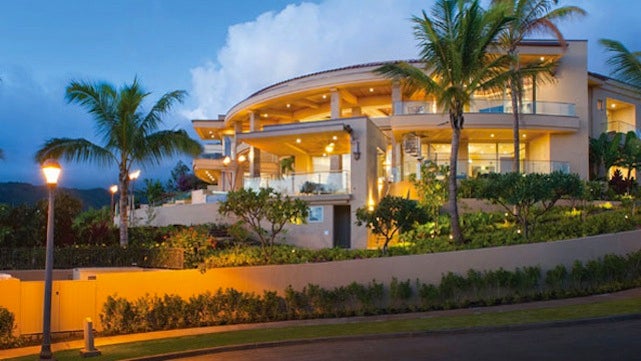 S
Six flat panel HDTVs, life-size, talking R2-D2 and C-3PO replicas, and a curved 107-inch display. Sounds good.
(via Gizmodo)
Star Wars Bar and an Alien Home Theater in a Mediterran Residence in Indiana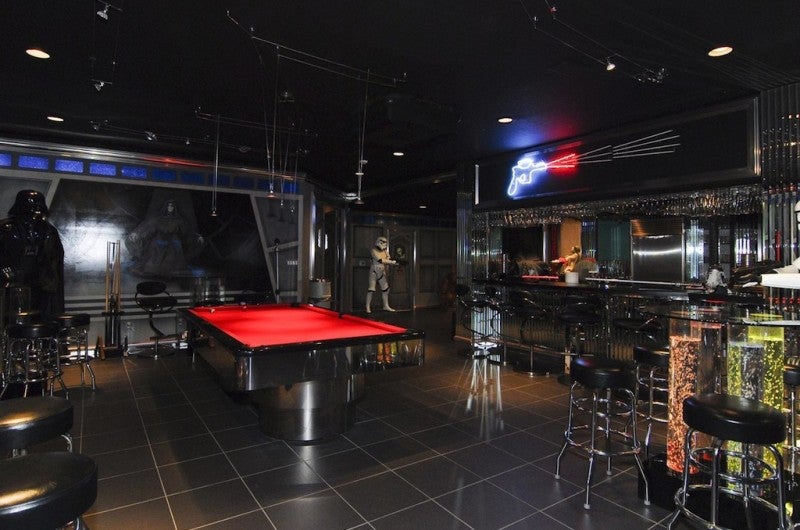 S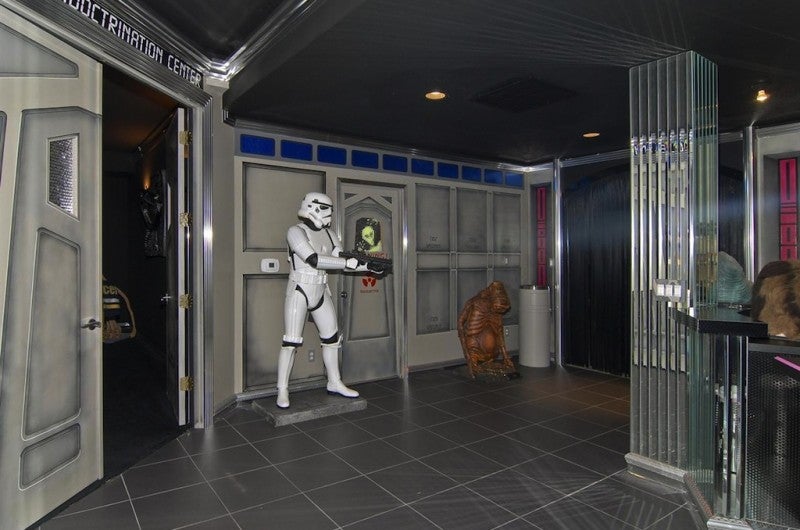 S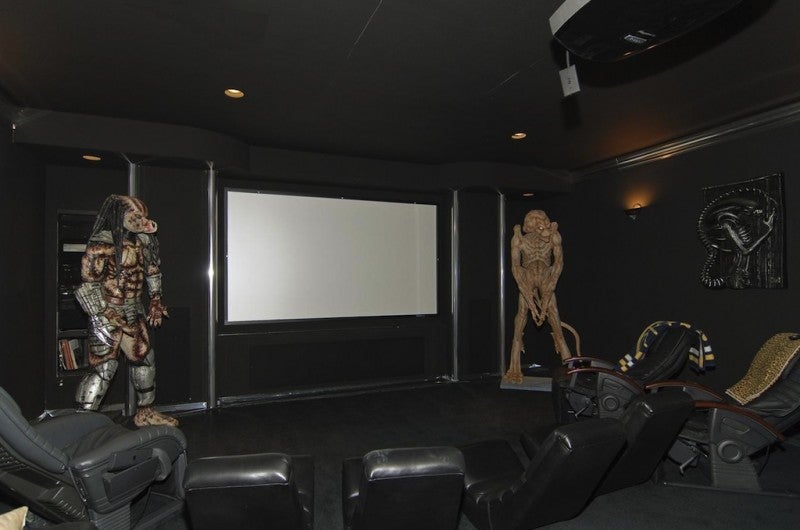 S
The huge residence with 4 bedrooms, 6.5 bathrooms, a pool house, a volleyball court, a ballroom, a giant exercise room and a wine cellar is for sale. It's quite cheap, could be yours for only $5 million.
(via Zillow and myfancyhouse)
Star Trek Enterprise Bridge Home Theater by Gary Reighn, 2007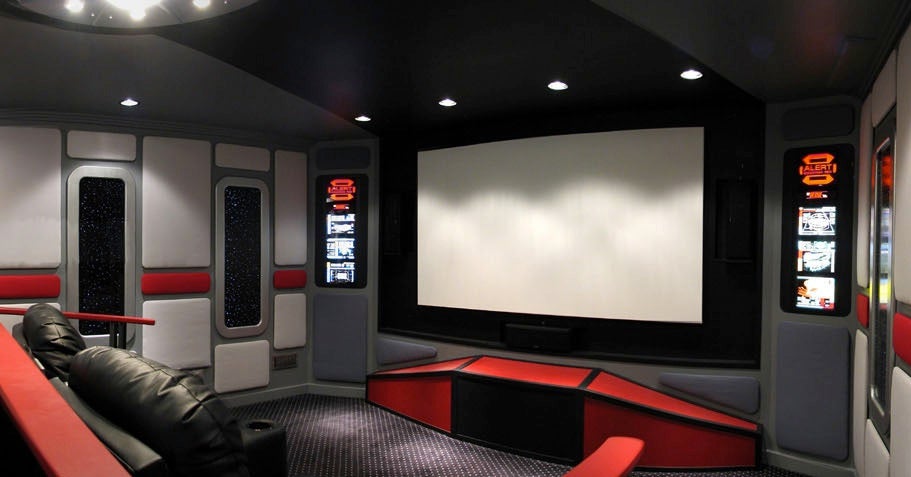 S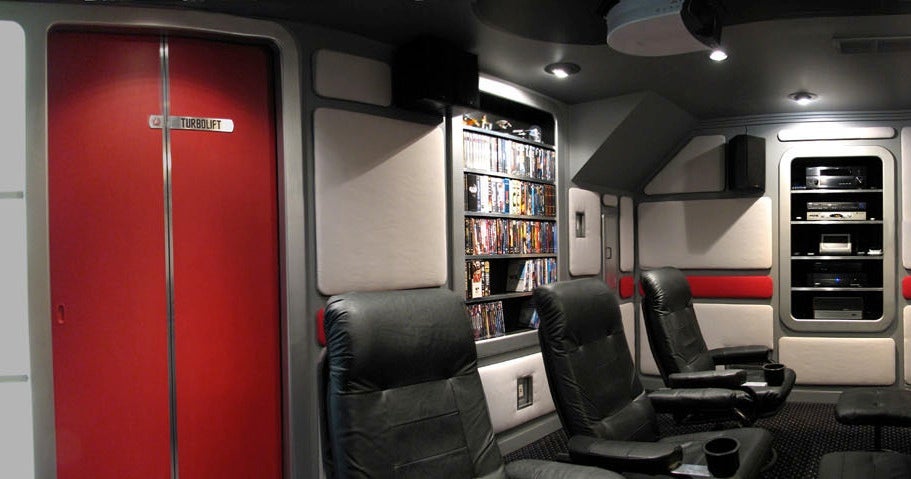 S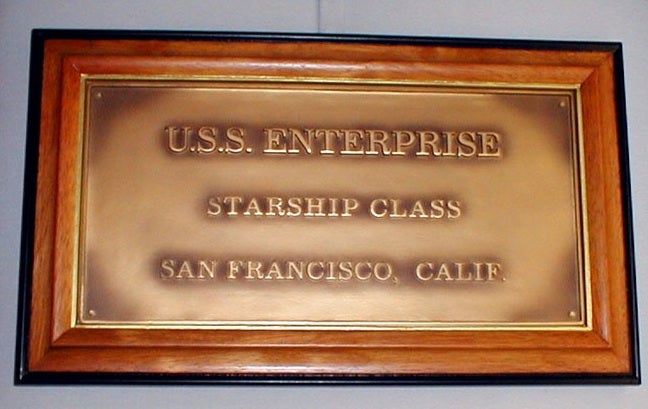 S
(via Gary Reighn and Star Trek Home Theater)
Sci-Fi Theater or a "Spaceship Transporting Aliens", by Dr. David Winn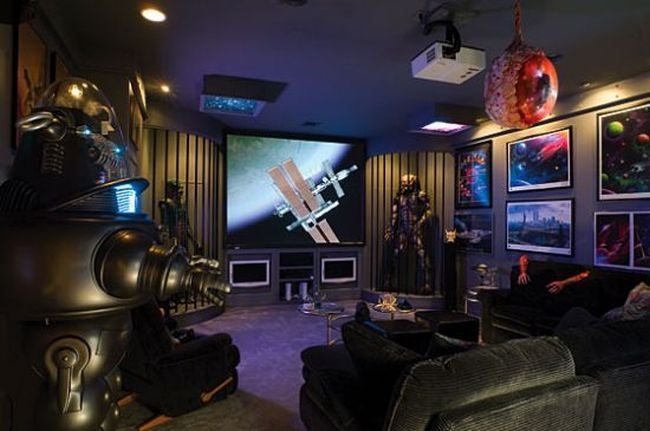 S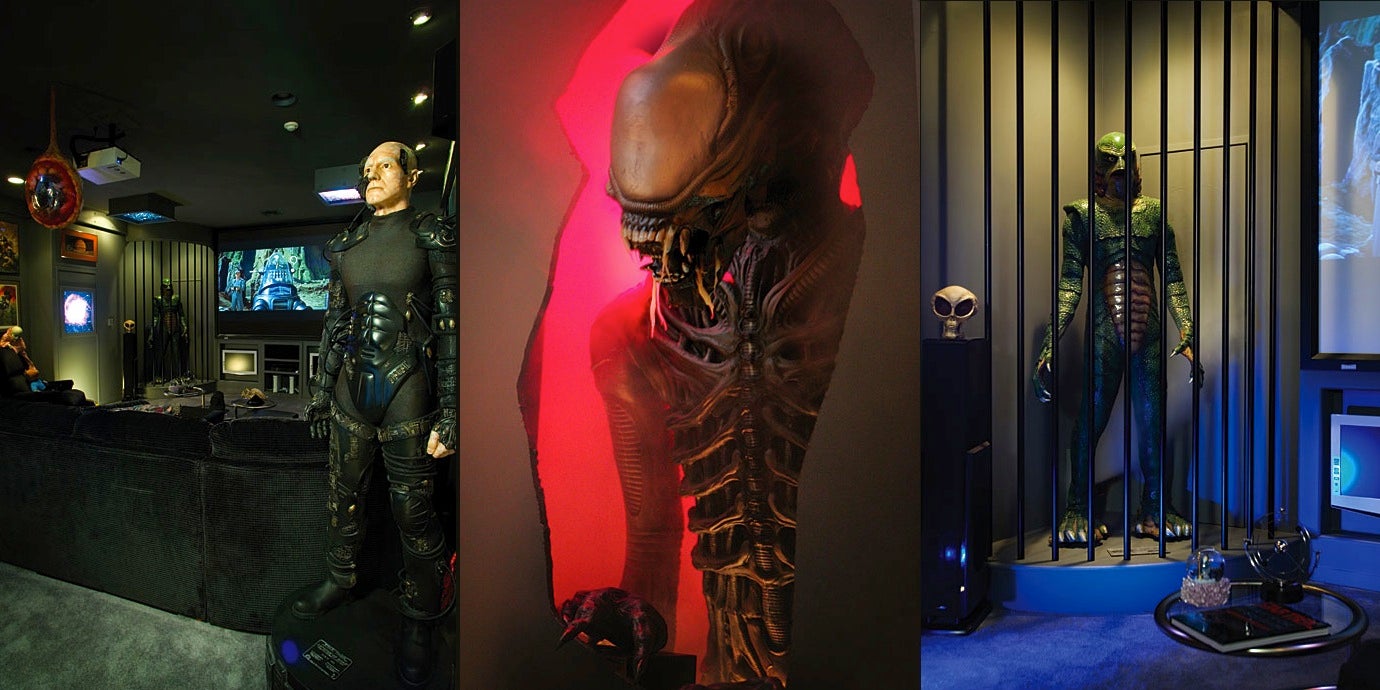 S
After years of collecting sci-fi memorabilias, dr. Winn decided to built a big home theater with a 144-inch screen to place them.
(via mybadpad)
Star Trek meets Doctor Who in a Home Theater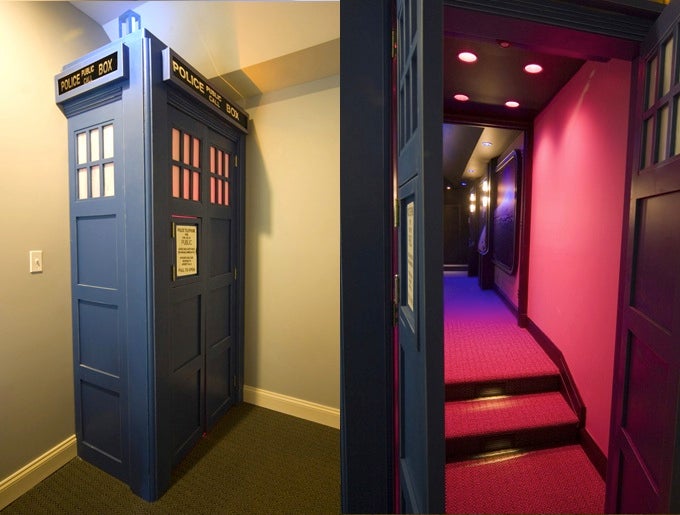 S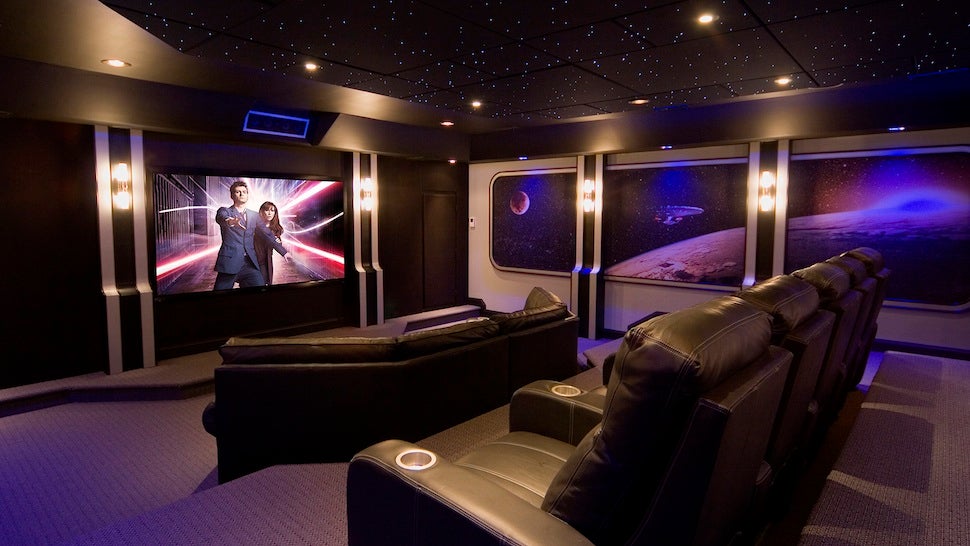 S
(via Electronic House)