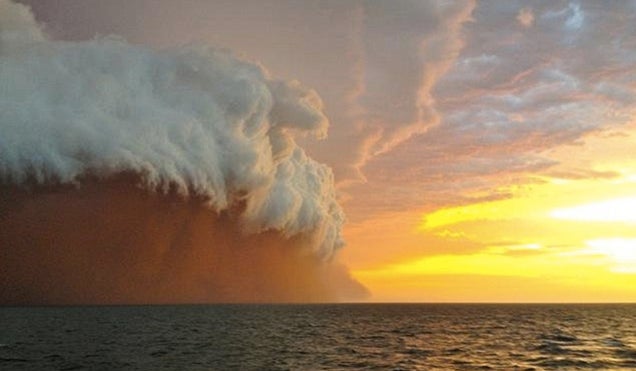 S There is nothing that embodies the idea of "terrible beauty" more than an approaching sandstorm. Here is what these awe-inspiring forces of nature look like, right before they consume the ocean or landscape in blinding clouds.
Onslow storm, Western Australia, 9 January 2013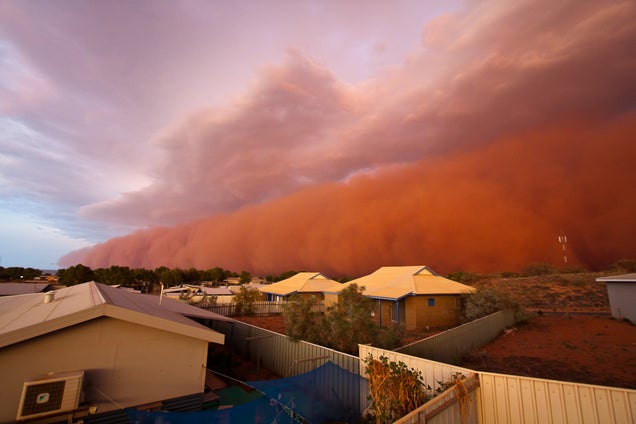 S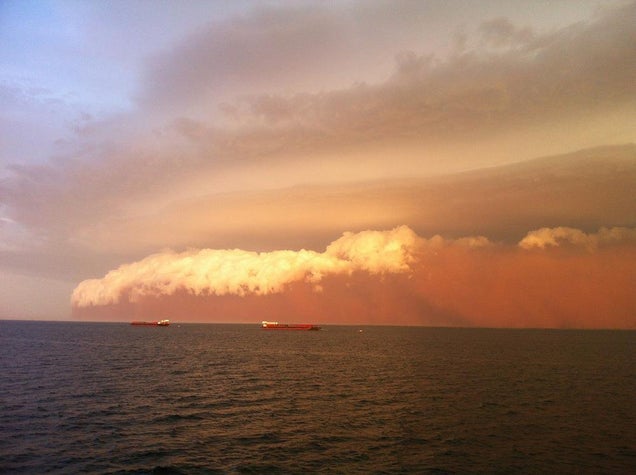 S
Pictured above. (via The Roosevelts, Levi Cooper and Brett Martin/PerthWeatherLive.com)
Phoenix, Arizona, July 31, 2011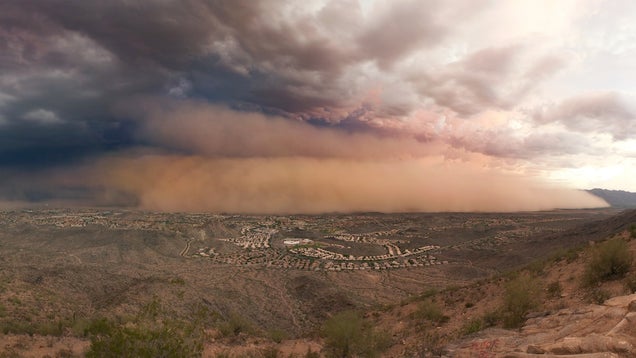 S
(via Alan Stark/Flickr)
Haboob in the Phoenix Area, July 20, 2012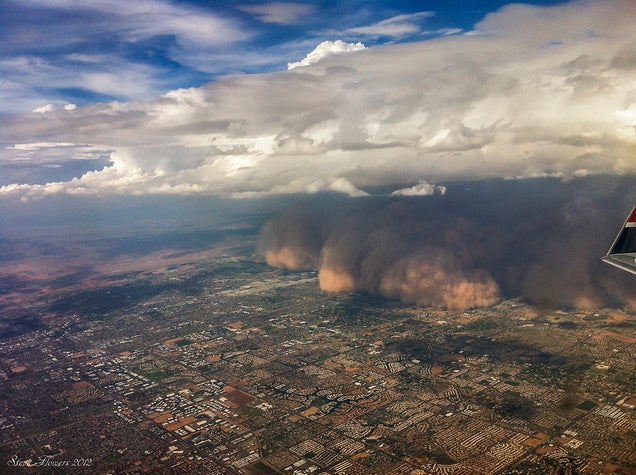 S
(via Steve Flowers)
June 27, 2010, Phoenix, Arizona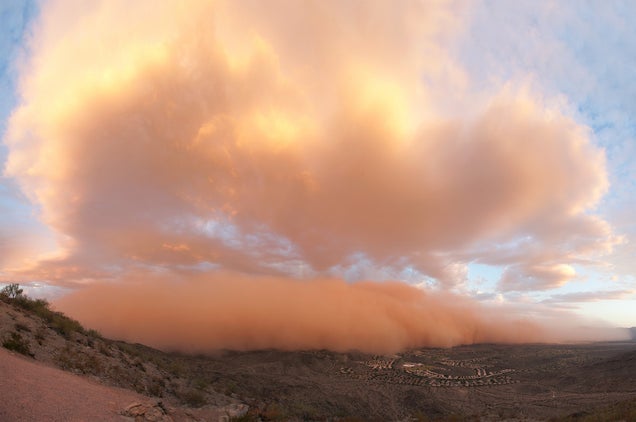 S
(via Alan Stark/Flickr)
February 1, 2010, Broken Hill, New South Wales, Australia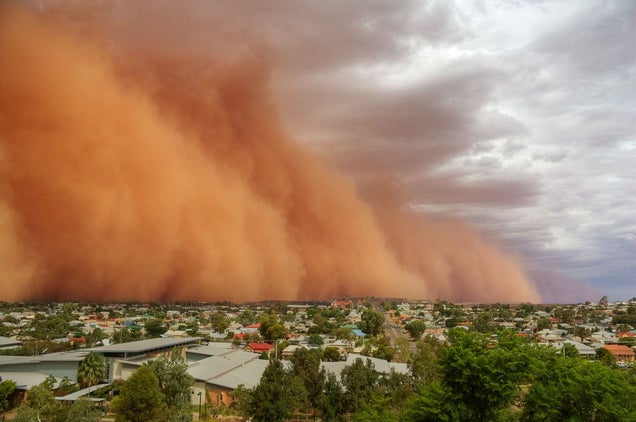 S
(via Tim Gimbert/Flickr)
Mungerannie Hotel, South Australia, 31 January 2010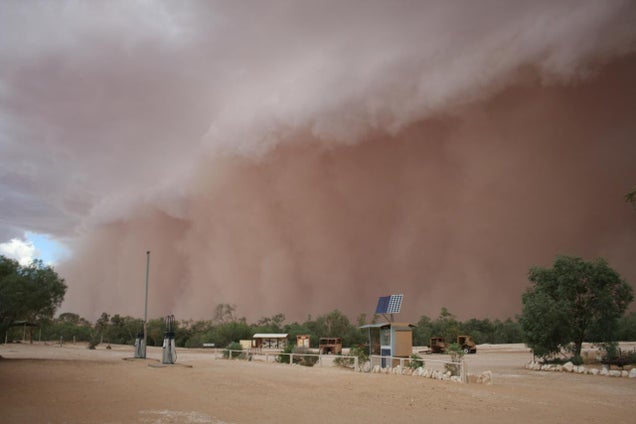 S
The name Mungeranie means "big ugly face" in Aboriginal, and it's the only fuel and supplies depot on the Birdsville Track.
(via Sydney Oats/Flickr)
2009 Australian dust storm, 22-24 September 2009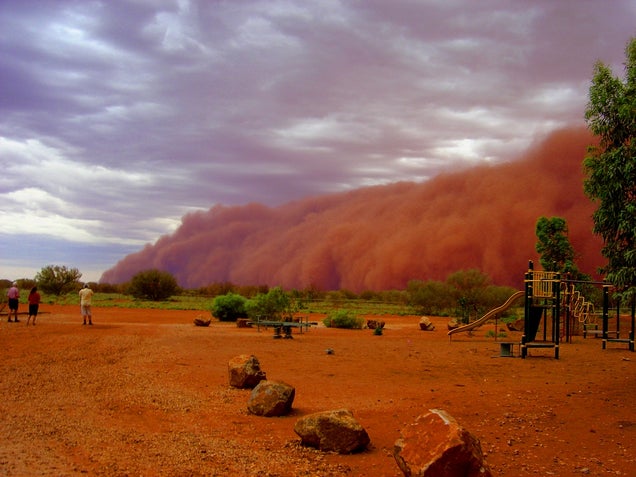 S
Sydney, 23 September 2009
(via Bite The Dust)
Al-Asad, Iraq, 26 April 2005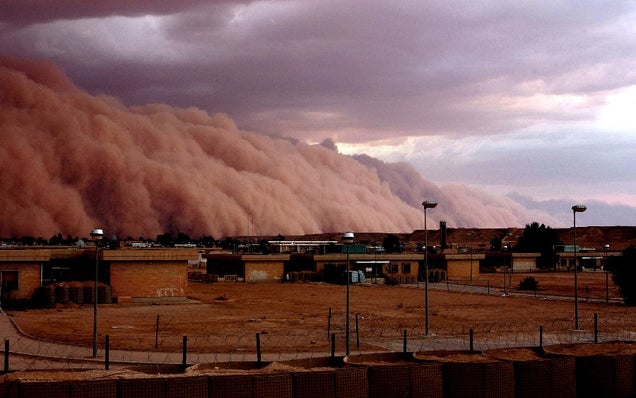 S
The dust storm which originated near the Syrian-Jordanian border swept across Iraq's western desert.
(via U.S. Marine Corps/Gunnery Sgt. Shannon Arledge)
Phoenix, August 19, 1999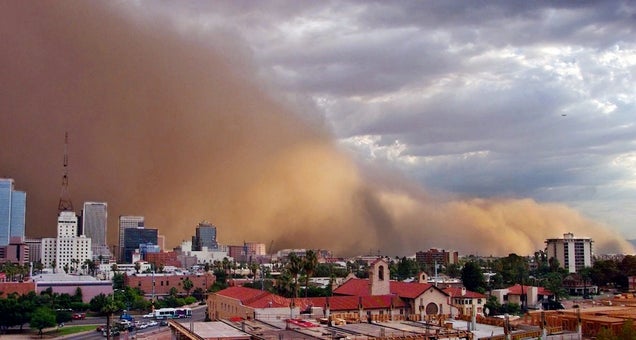 S
(via Mark J. Terrill/Associated Press)
Khartoum, Sudan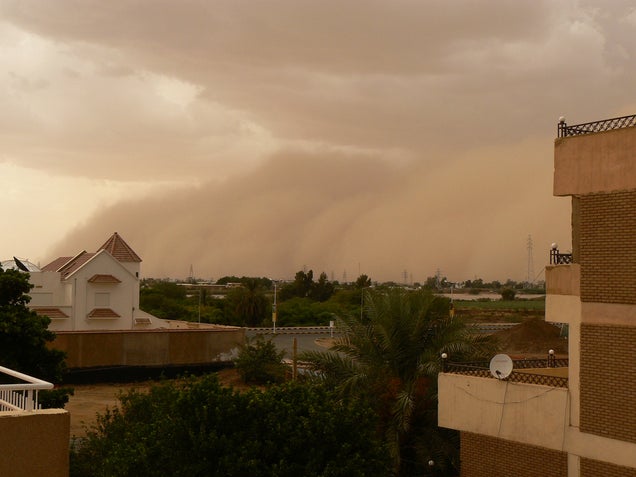 S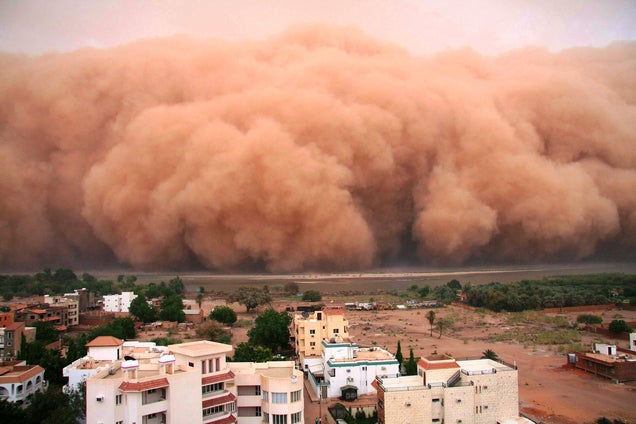 S
(via skyscrapercity)