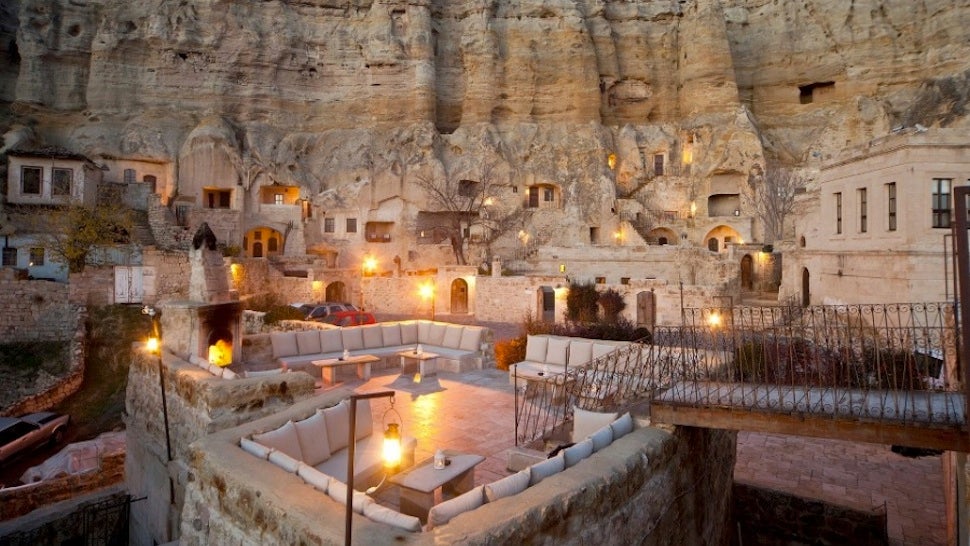 S
Forget putting up four walls and a roof; these homes use the stony walls of natural and human-made caves to shelter their inhabitants from the storm. Check out these incredible rocky homes, from ancient cave dwelling to modern house, to the buildings that may have inspired J.R.R. Tolkien's Hobbiton.
The Yunak Evleri Cave Hotel, Urgup, Cappadocia, Turkey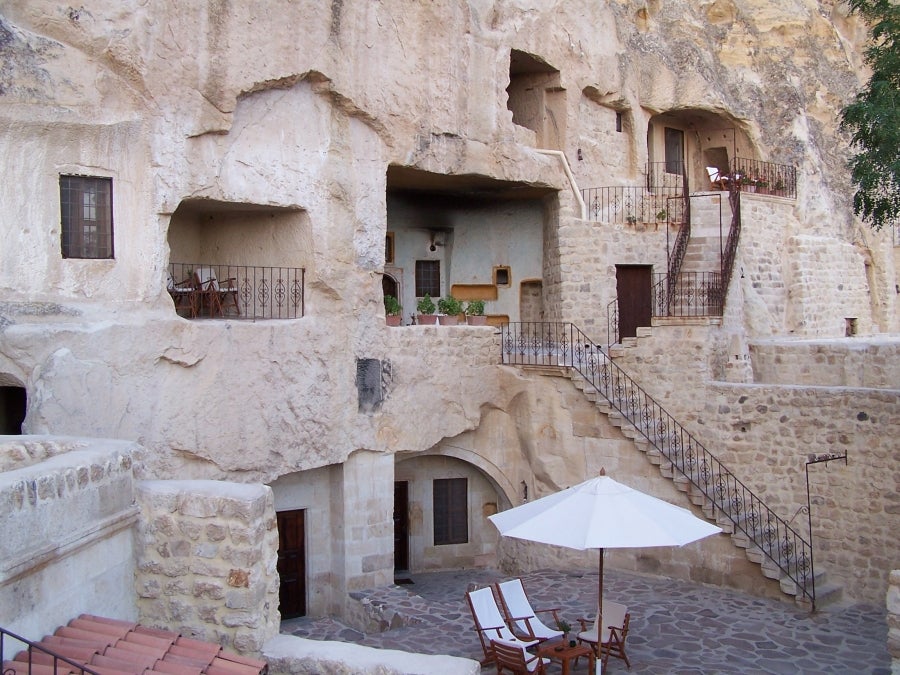 S
This hotel is a combination of six cave houses with a total of 39 rooms from the 5th and 6th centuries and a 200-year-old Greek mansion.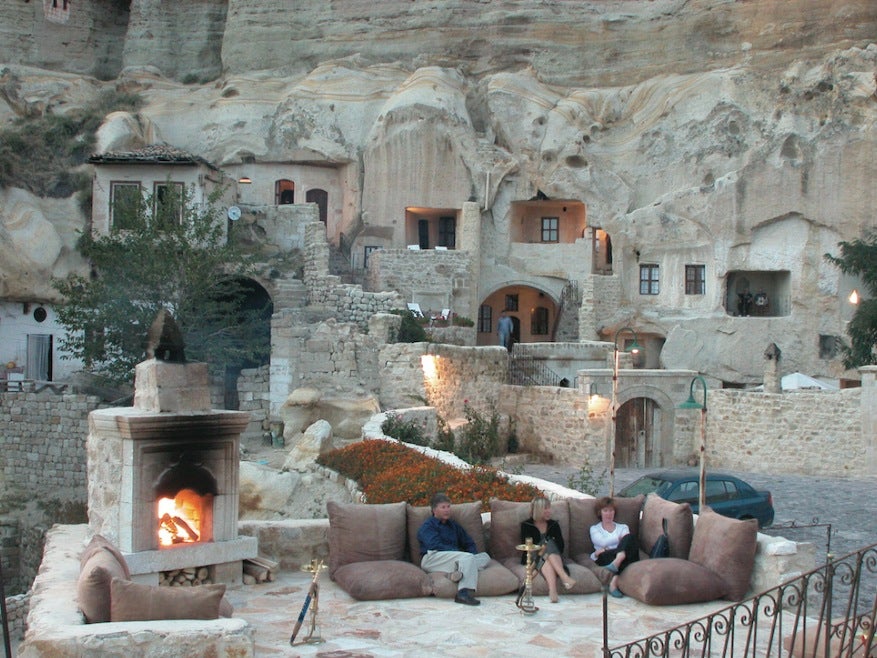 S
(via Yunak Evleri Press Room)
Cave homes and a chapel in Louresse-Rochemenier, France
S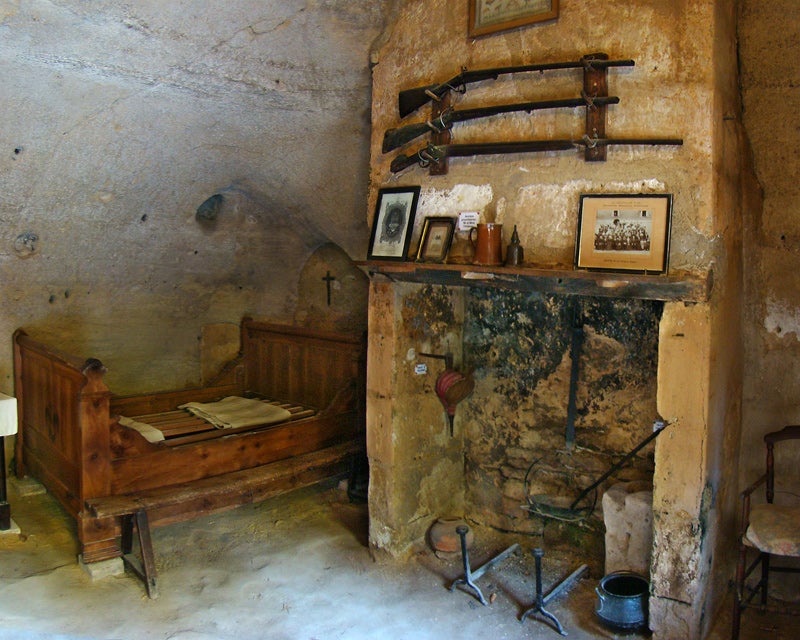 S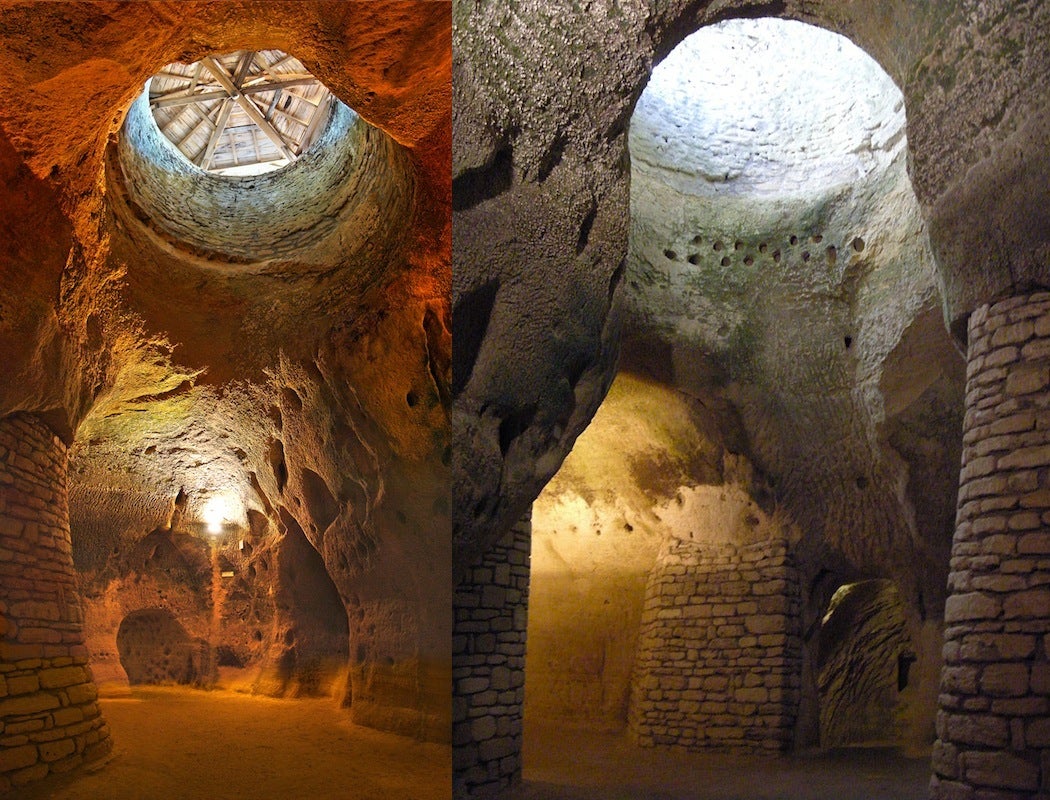 S
(via Wikimedia Commons/Pymouss44, Tango7174 and GaMip)
Ancient Cliff Houses of Guyaju, near Zhangshanying, China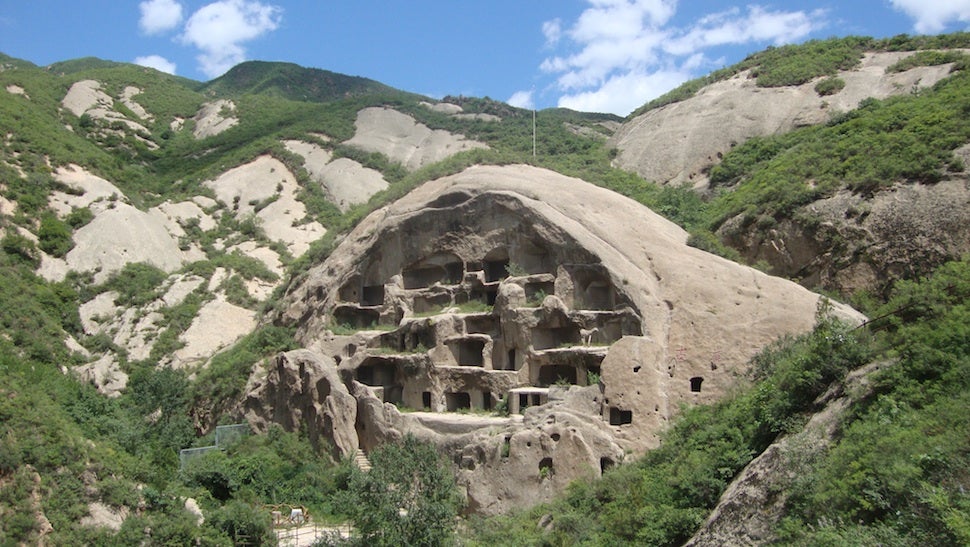 S
This complex has 131 rooms that were carved into the mountain cliff. These multi-story homes have ventilation holes, water drainage, and heating systems.
(via sarakatrina)
The home of Henri Grevellec, Grezille, France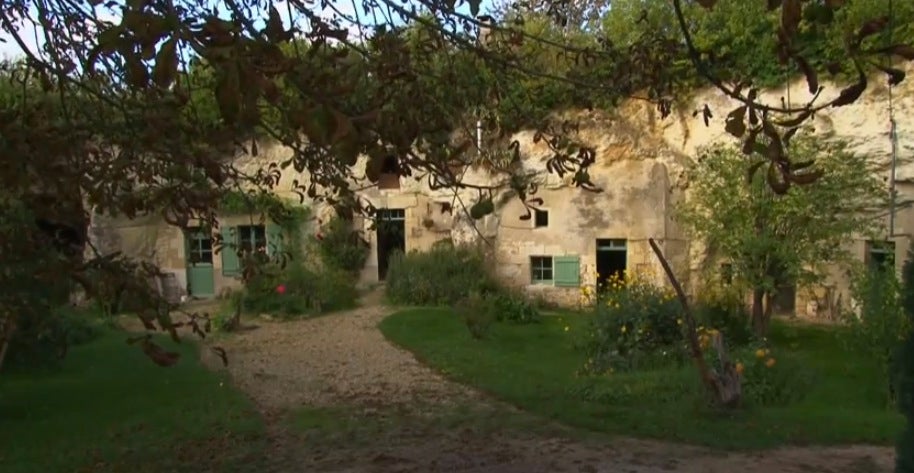 S
This cave belongs to a retired teacher who is one of the thousands of cave-dwelling people in France known as troglodytes. The man bought the cave, which housed quarry workers centuries ago, in 2000, but the Hobbits of Tolkien would like this, too.
(via faircompanies)
Sassi di Matera, Matera, Italy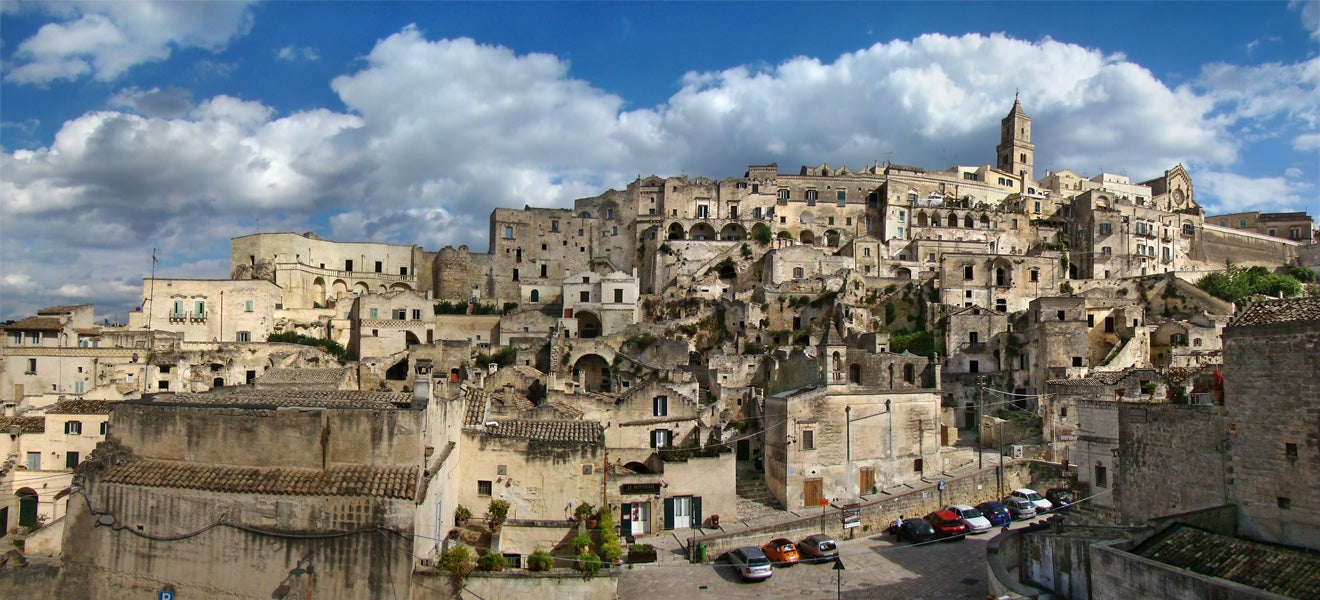 S
These houses were dug into the rock itself, and it's the only place in the world where people have been continuously inhabiting the sames houses for the last 9,000 years.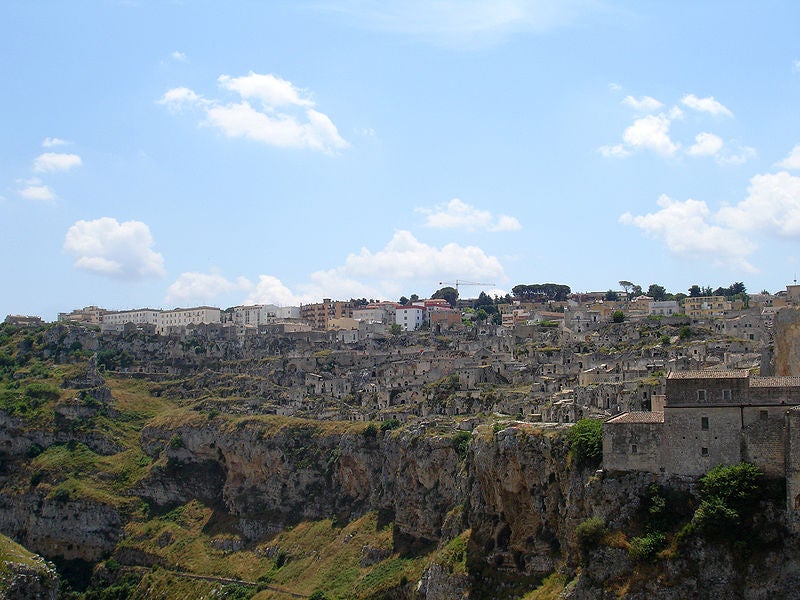 S
(via Wikimedia Commons/Airin and Tango7174)
The Cave House, Bisbee, Arizona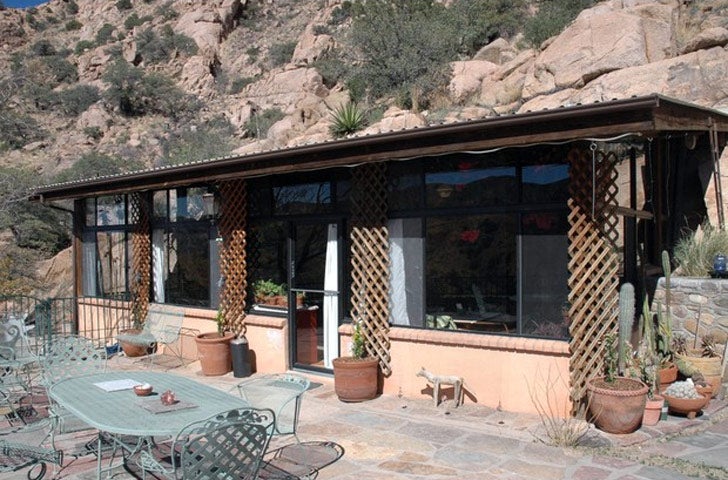 S
The 2,980 sq ft (277 sq m) home has no water, cooling, or heating bills, thanks to a natural spring and a really efficient pellet fireplace. The cave wasn't naturally formed; it was blasted out by a specialist in the mid-1980s.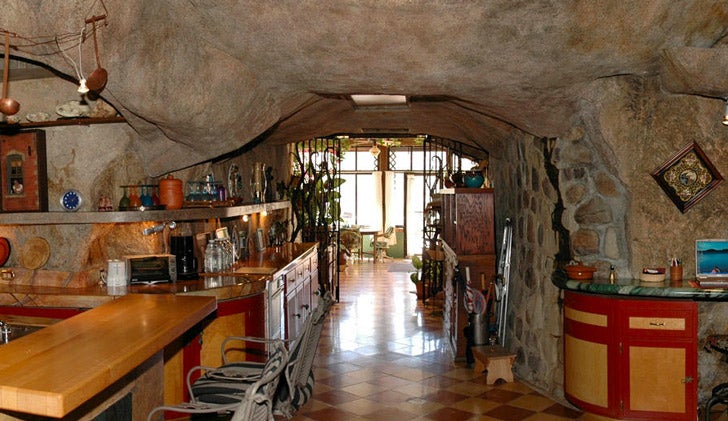 S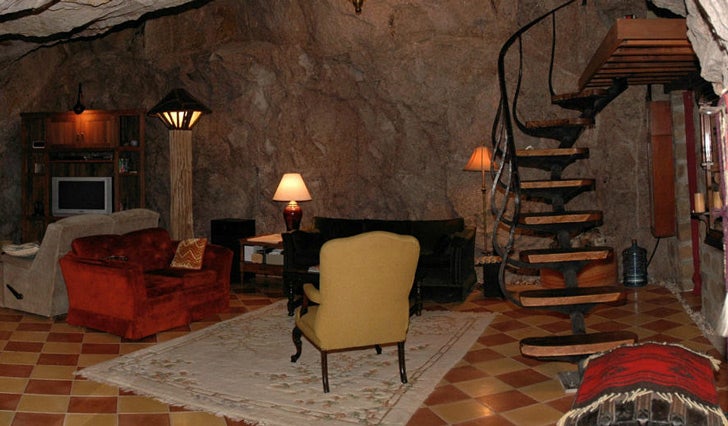 S
(via Inhabitat)
The Sleeper Cave House, Festus, Missouri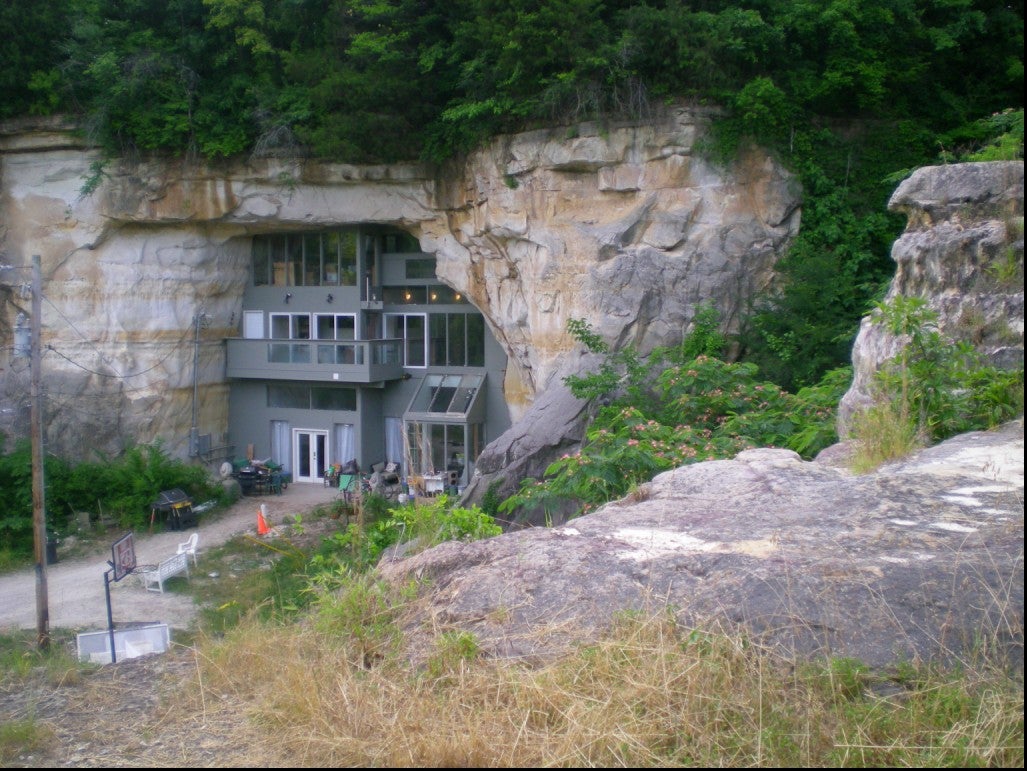 S
The home of William "Curt" Sleeper and his family is in a 17,000 square foot (1580 sq m) hole that had been used as a roller skating rink and a concert venue. The cave has geothermal heating and a really cool interior.
(via Caveland)
Domus Civita, Civita di Bagnoregio, Italy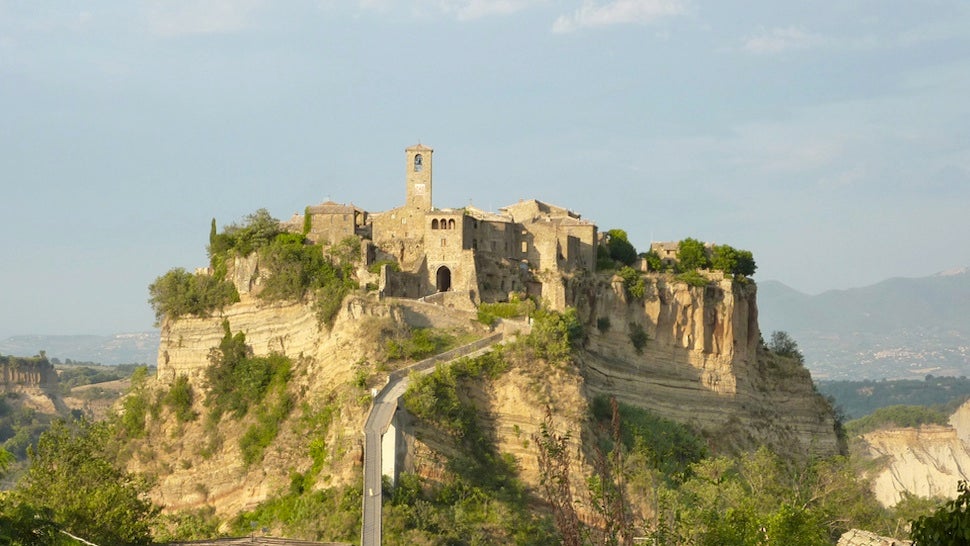 S
The 2500-year-old town founded by Etruscans has some tunnels, caves, and Roman water cisterns, and that's what makes the Domus Civita the best house ever. It has a secret garden, a pool with a hot tub, a wine cellar, and some minimalistic but wonderful underground rooms.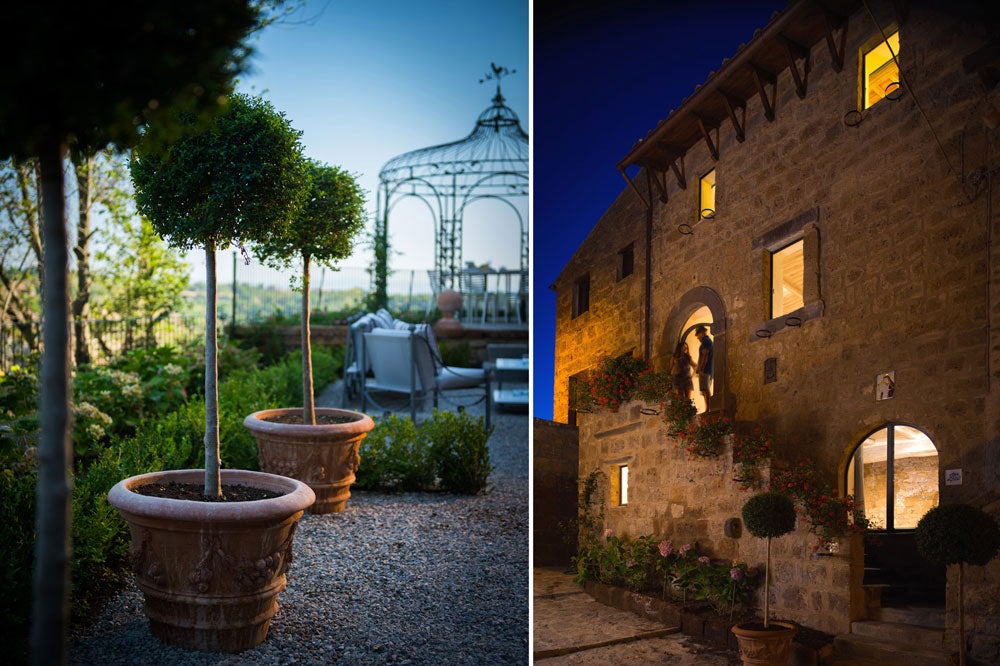 S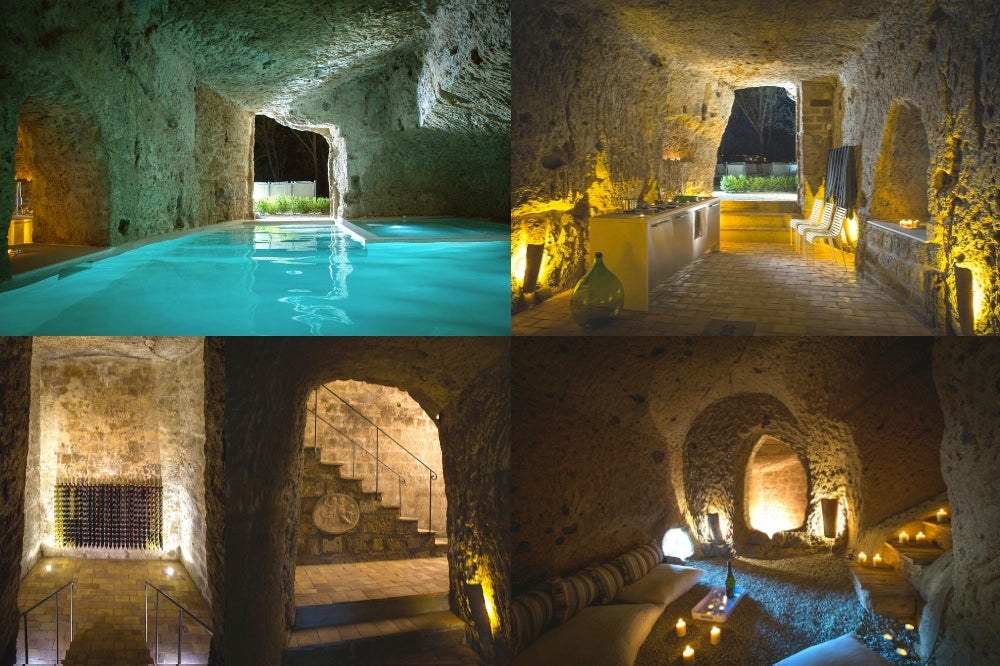 S
(via Flickr/Simone Brunozzi and Domus Civita)
Matmata, Tunisia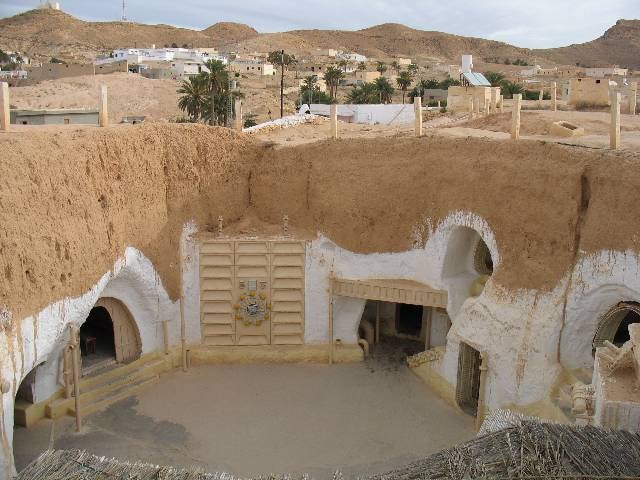 The homes of the small Berber town Matmata are artificial caves, later used as a filming location for Star Wars:Episode IV: A New Hope.
(via Wikimedia Commons/Andy Carvin)
Cappadocia, Turkey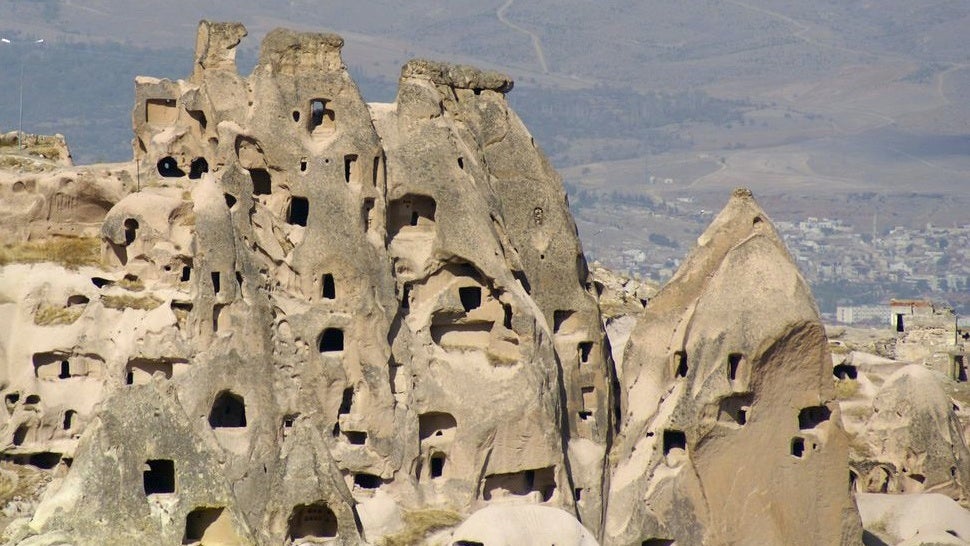 S
The rock-cut houses and temples of the more than 200 underground villages and tunnel towns have survived the last 2,000 years and some of them are still occupied.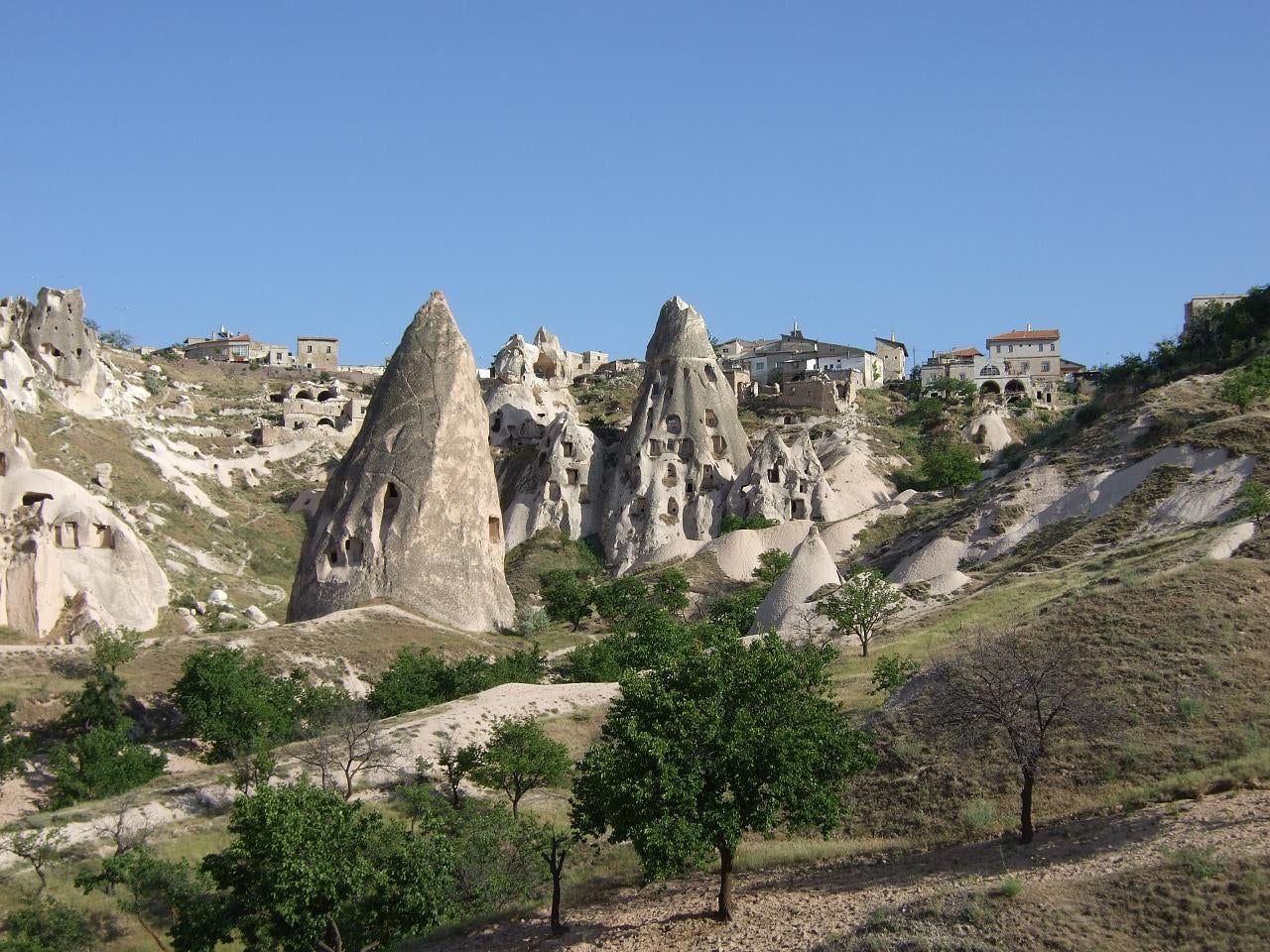 S
(via Cappadocia Tours Guide and Flickr/Adam79)
Cave Houses of Andalucía, Spain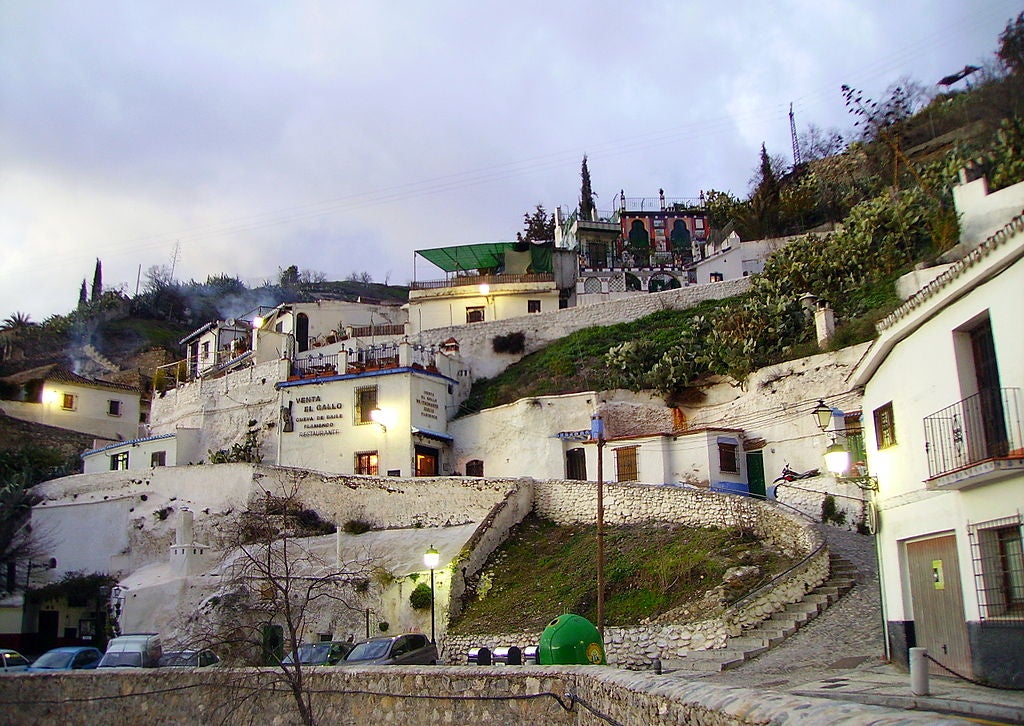 S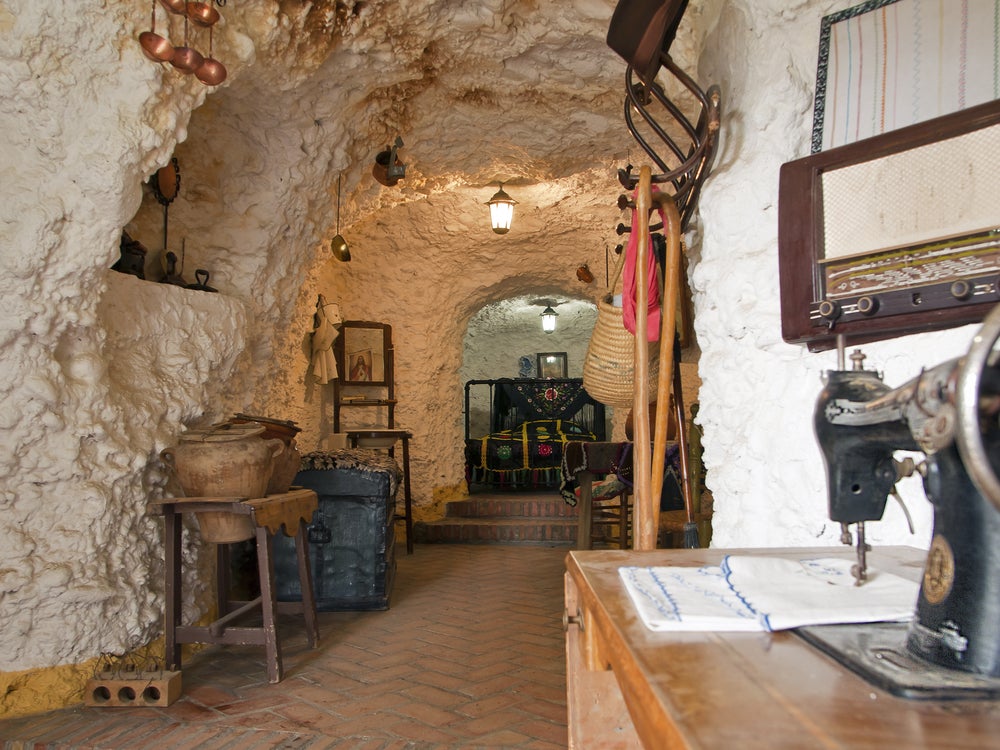 S
(via Wikimedia Commons/Giorgio Monteforti and Shutterstock/Roberaten)
Petra, Jordan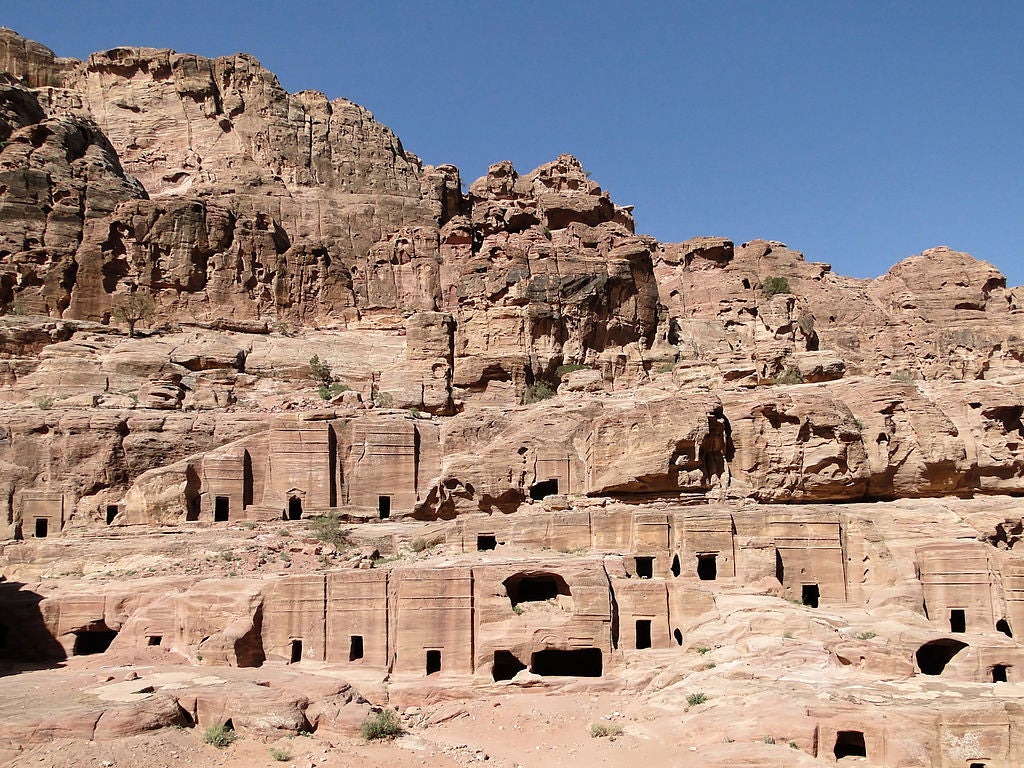 S
These residences were established in the early 4th Century, and remained unknown to the Western world until 1812.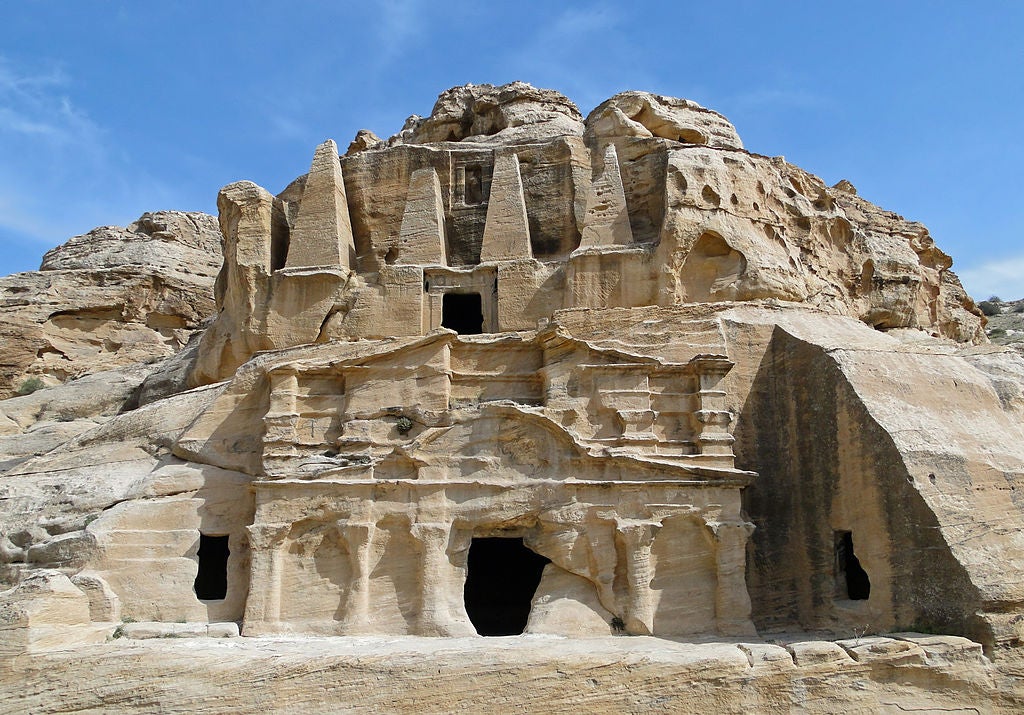 S
(via Wikimedia Commons/Bernard Gagnon - 1 and 2)
J.R.R Tolkien's inspiration: Kinver Edge, Staffordshire, United Kingdom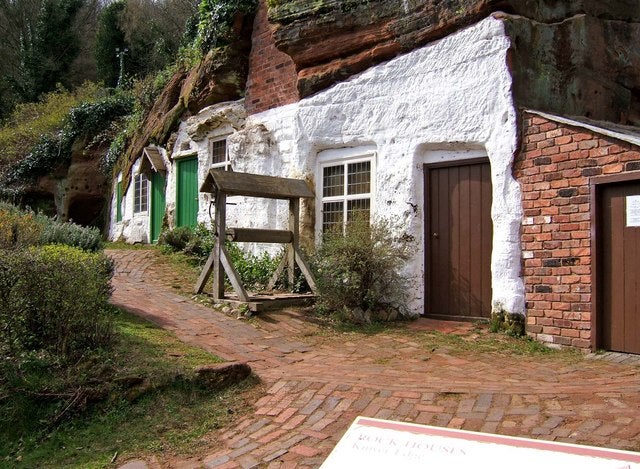 These houses were excavated into the local sandstone and inhabited until the late 1950s, but now the whole site is preserved by the National Trust.
(via Geolocation/P. L. Chadwick)
The village of Zhongdong, Ziyun county, China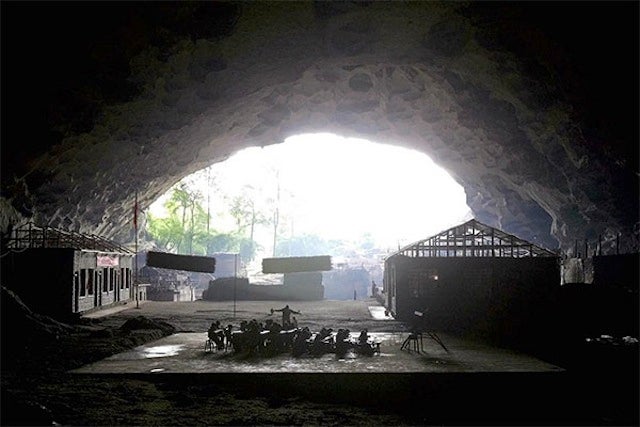 S
This naturally occuring cave at 1800 meters above sea level includes a whole village that was settled after the 1949 Communist Revolution. The houses have shaved bamboo walls and have no roofs.
(via Doobybrain)