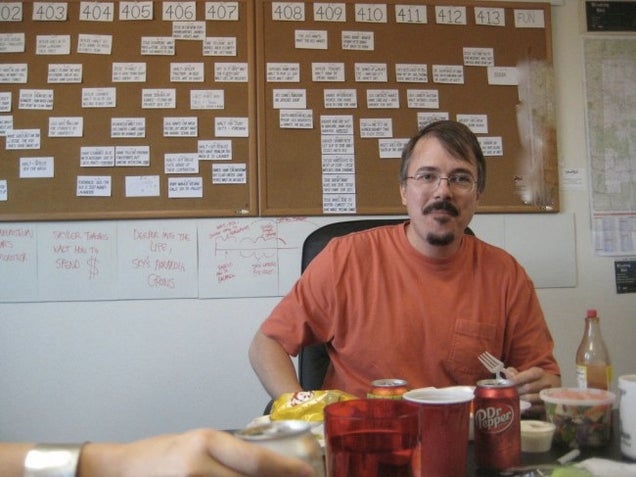 S
To celebrate Breaking Bad's Emmy wins, let's take a look into how the meth sausage is made inside Vince Gilligan's writer's room! We're particularly fond of the research material. Spoilers ahead!
Thanks to Warming Glow, we've got an inside look into the books the writing staff uses to educate themselves on Meth-making, money-laundering, murder and divorce.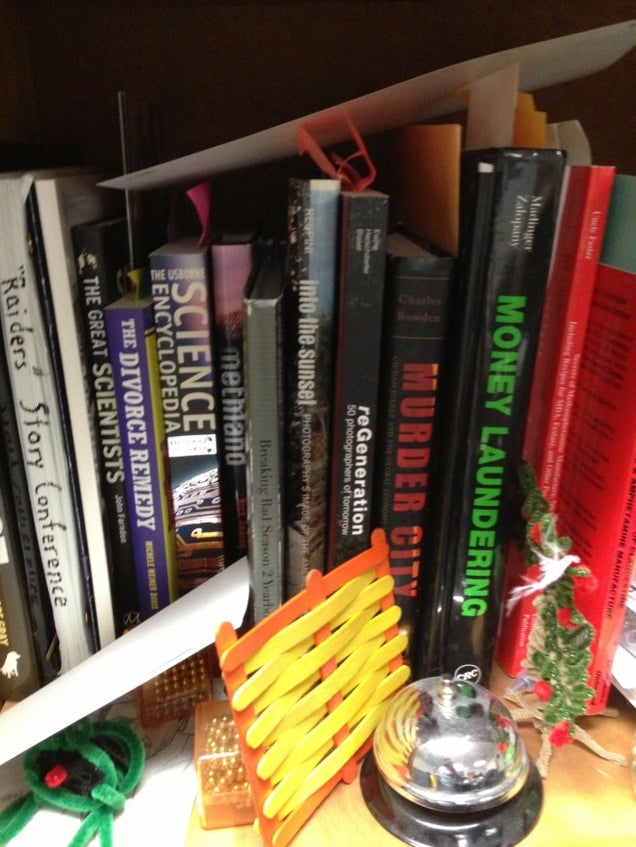 S
Blueprints to Walt's SUPERLAB: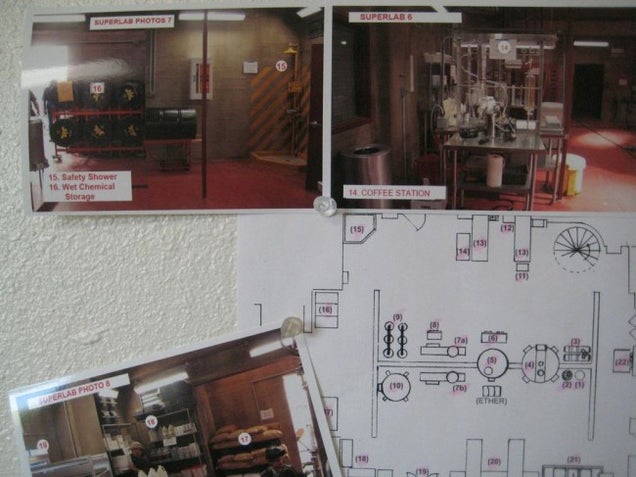 S
And a close-up look at a storyboard. Remember these fun times?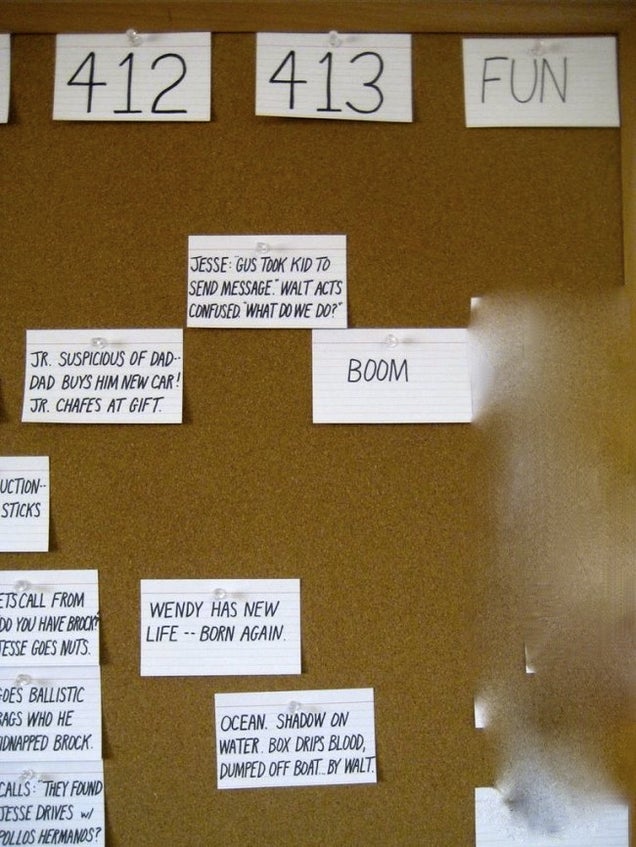 S
Many, many, many more pictures (including a larger shot of the meth lab schematics and the BB bathroom key) over at Warming Glow.