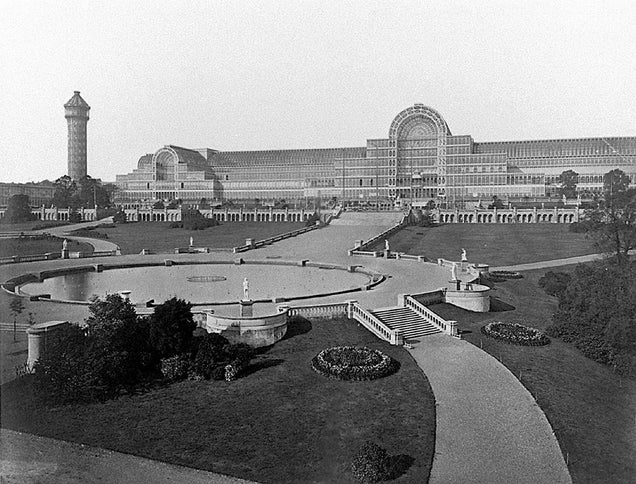 S
Some of the world's most beautiful buildings have risen up, only to be destroyed or demolished just a few years or decades later. Here we remember some these great structures for what they once were.
The Crystal Palace, Hyde Park, London, designed by Sir Joseph Paxton, built for the Great Exhibition of 1851
S
The building was 1,851 ft (564 m) long and 128 ft (39 m) high and it had 990,000 sq ft (92,000 sqm) of exhibition space, and the largest amount of glass ever seen in a building, thank to the newly-invented (three years earlier) cast plate glass method.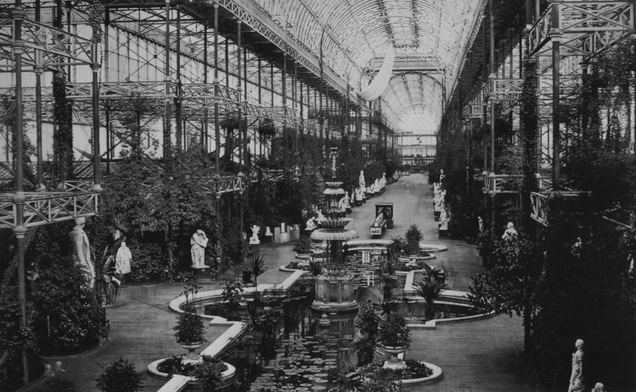 S
It was relocated to Sydenham Hill in 1852, and stood there until 1936, when it was destroyed in a fire.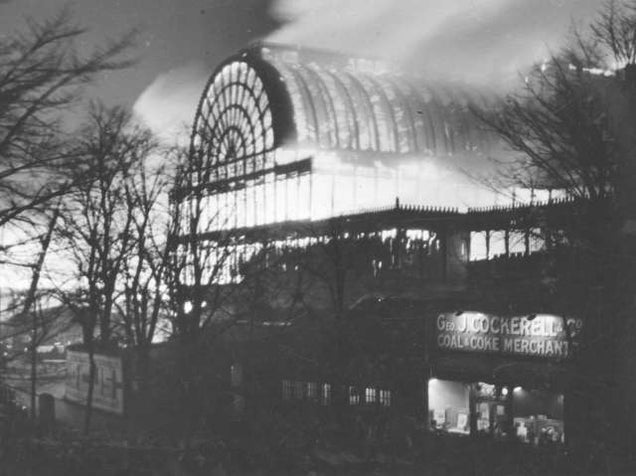 Only two water towers survived. The south one was taken down shortly after the fire, and the other one was demolished in 1941.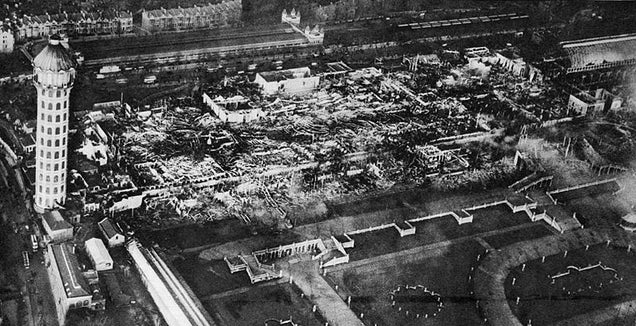 S
(via Wikimedia Commons)
Euston Arch, the 70 ft 6 in high (21.5 m) original entrance to Euston Station, London, England. It was built in 1837, and demolished by hand in December 1961, before the station was rebuilt.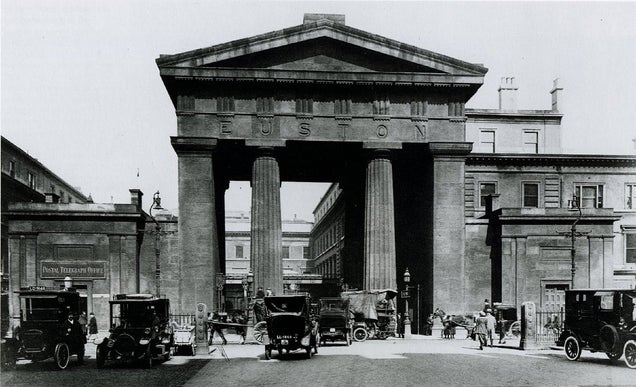 S
In 2009 detailed plans were revealed to rebuild the Arch in front of the new station, but there have been no further details since then.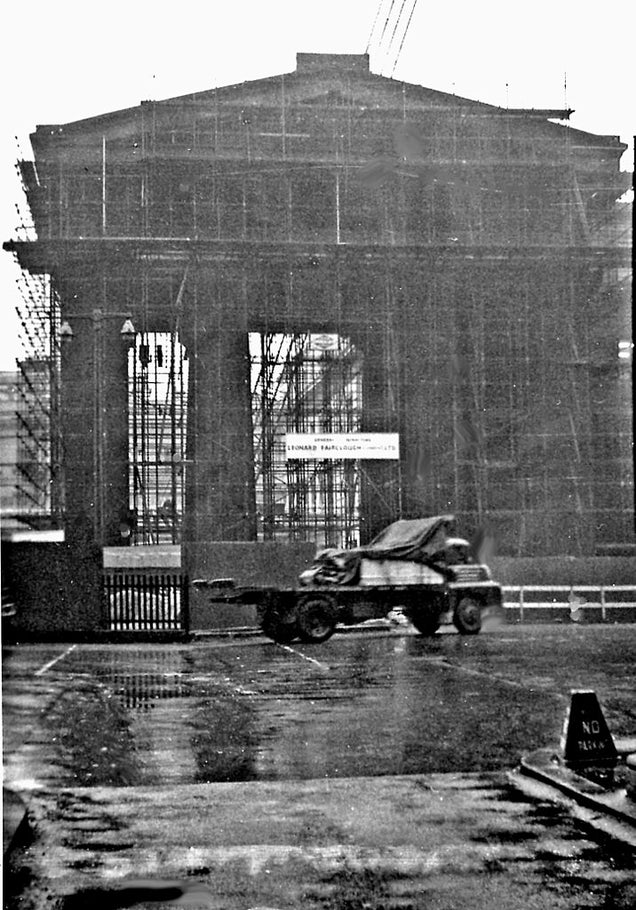 S
Demolition begins.
The new station: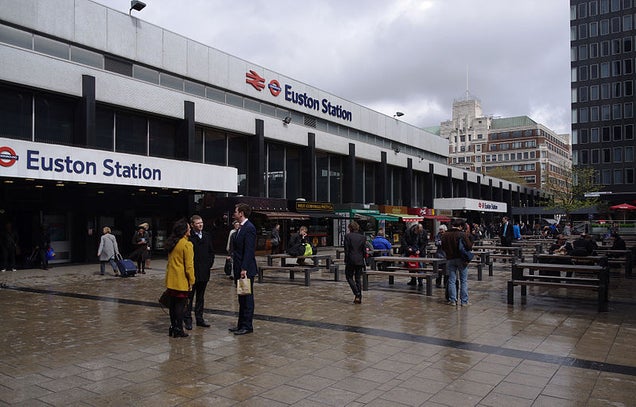 S
(via Euston Arch, Ben Brooksbank/Wikimedia Commons and mattbuck)
The Neo-Classical style building of the Imperial Bank of Canada, Edmonton, built in 1907, demolished in 1950. The sandstone building had an elegant marble interior and porcelain tile floor. Now the Imperial Bank stands here.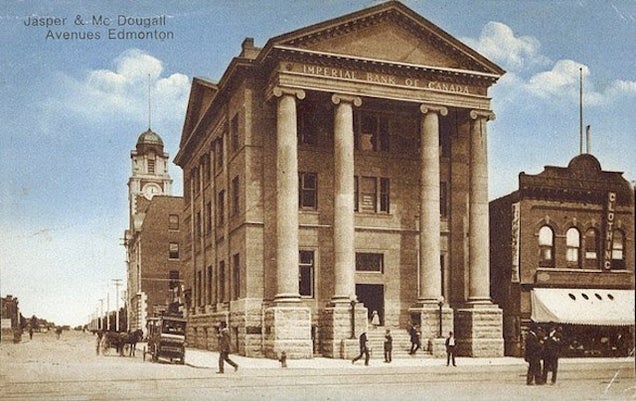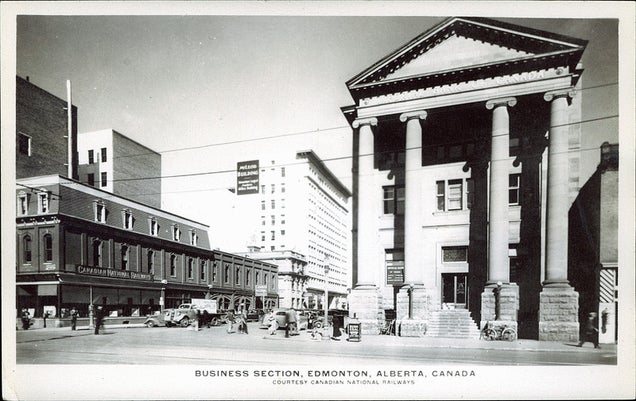 S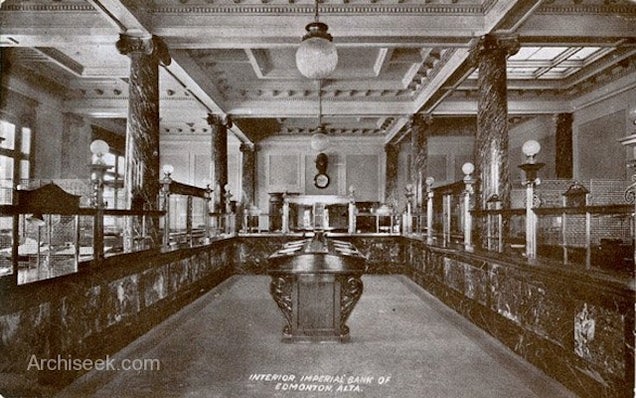 Now: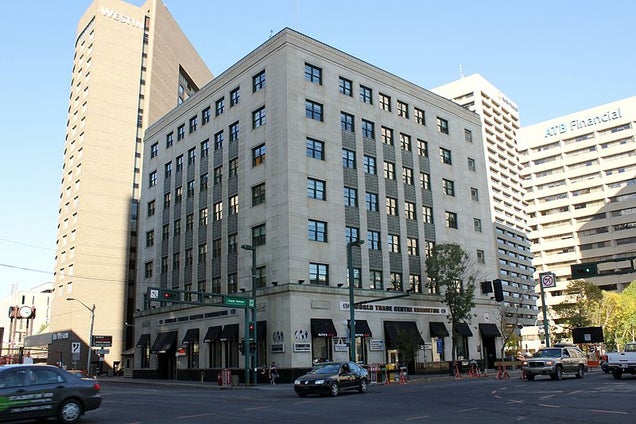 S
(via Archiseek, University of Alberta and Wikimedia Commons)
Paleis voor Volksvlijt (Palace of the People), Amsterdam, Netherlands, built between 1866 and 1864, designed by Cornelis Outshoorn, inspired by the Crystal Palace in London. The Palace was destroyed by fire on April 19, 1929.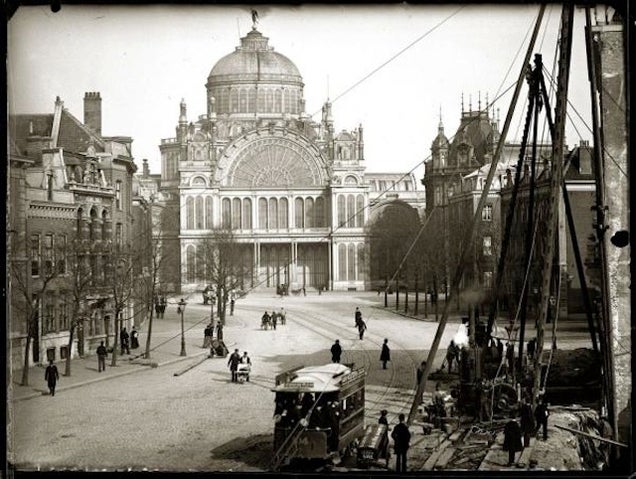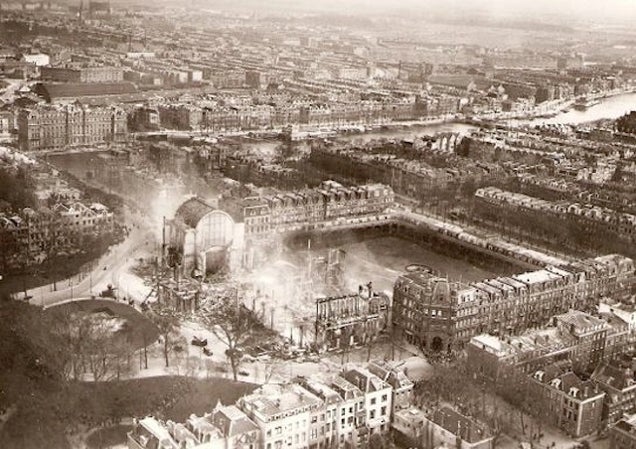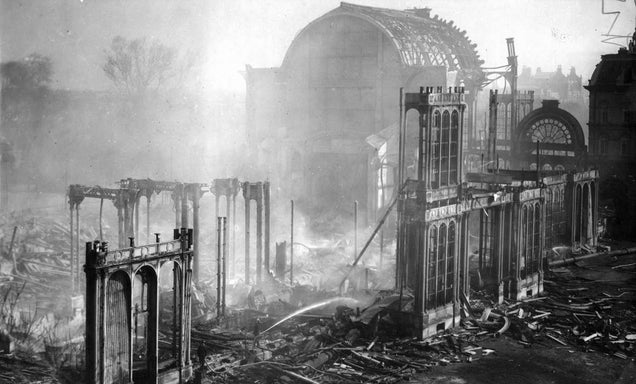 S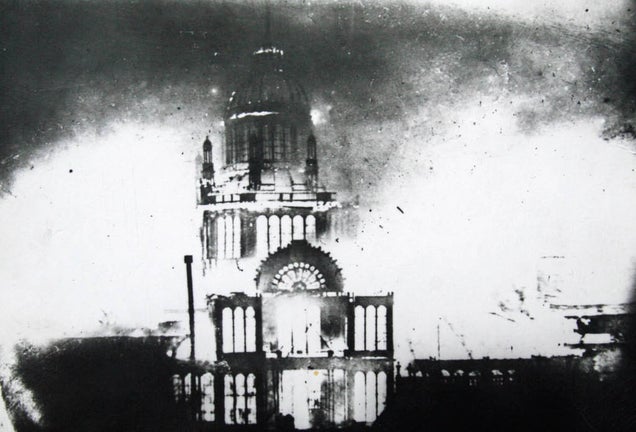 S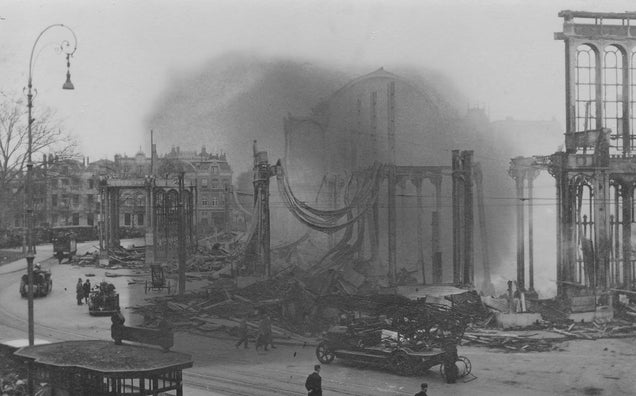 S
Now De Nederlandsche Bank (The Dutch Bank) stands on the site: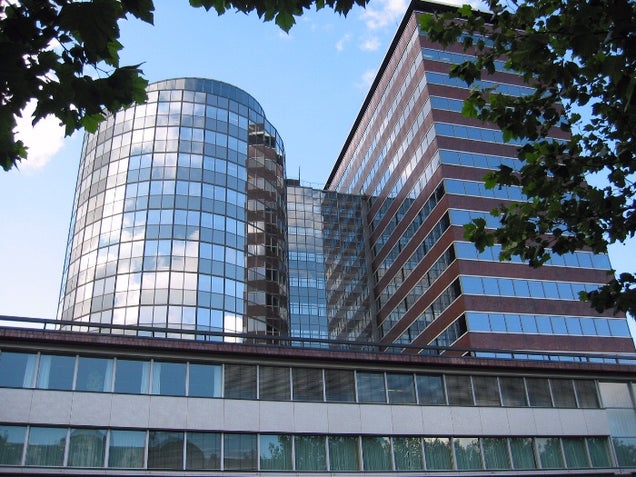 S
(via Amsterdam City Archive, Rijksdienst voor het Cultureel Erfgoed, Geheugen van Nederland, Casema and Wikimedia Commons)
The original Penn Station in New York City, the most amazing Beaux-Arts building ever, designed by McKim, Mead and White and completed in 1910. Its demolition began in 1963. The Pennsylvania Plaza complex with the fourth Madison Square Garden was completed there in 1968.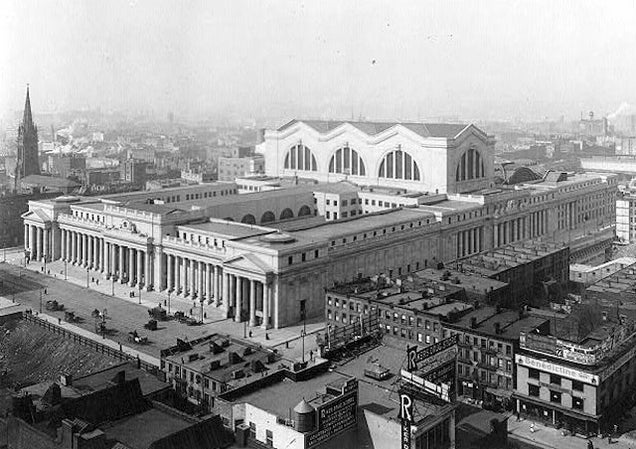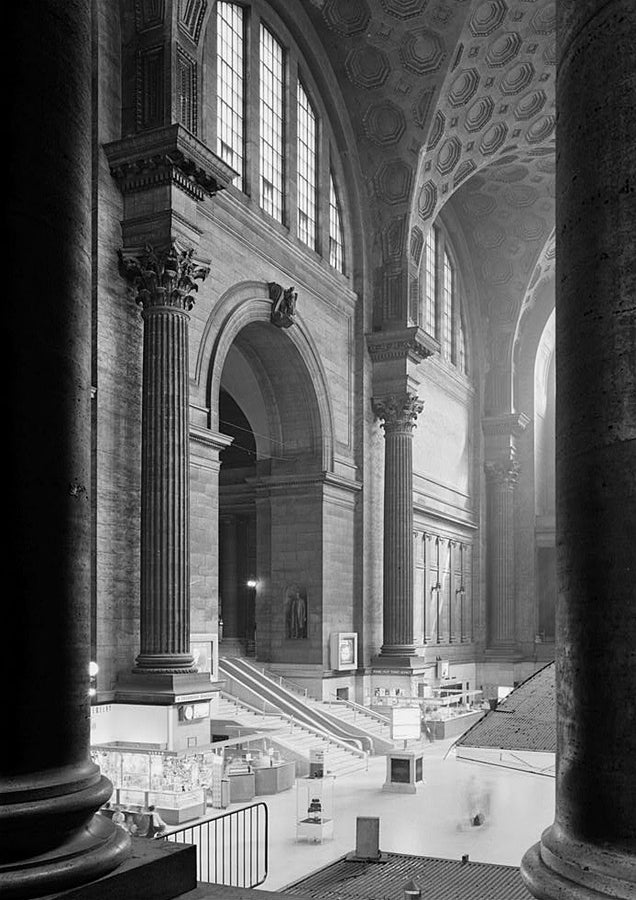 S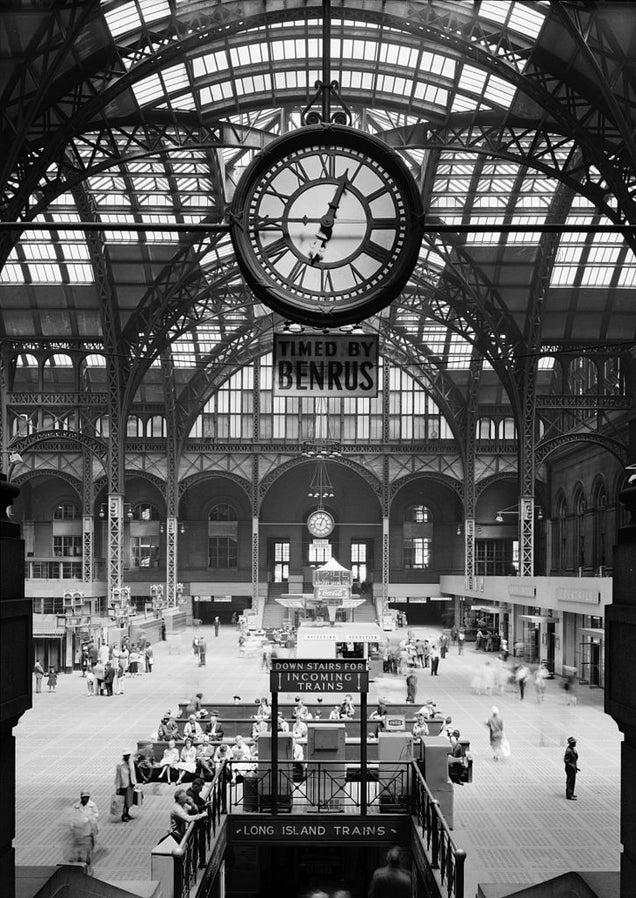 S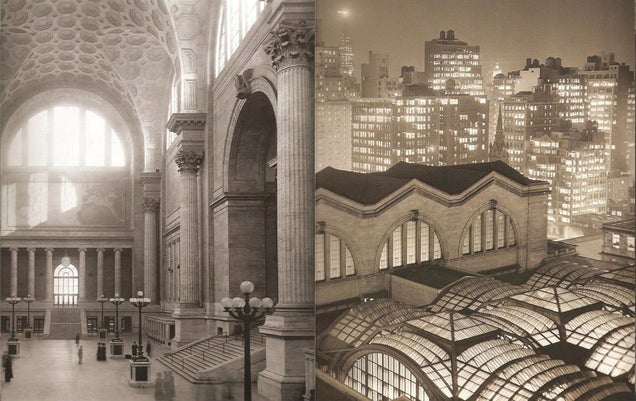 S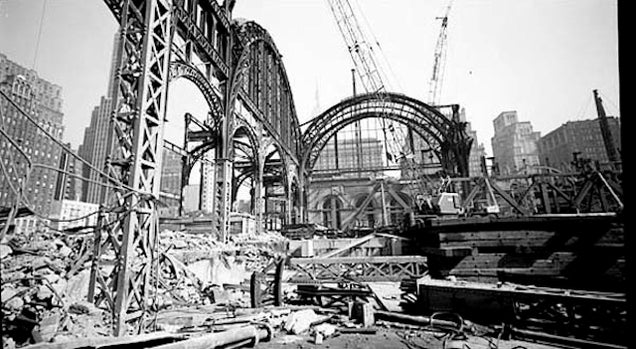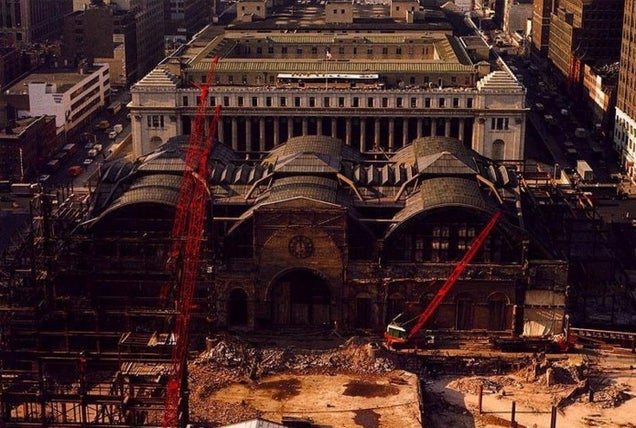 S
And now: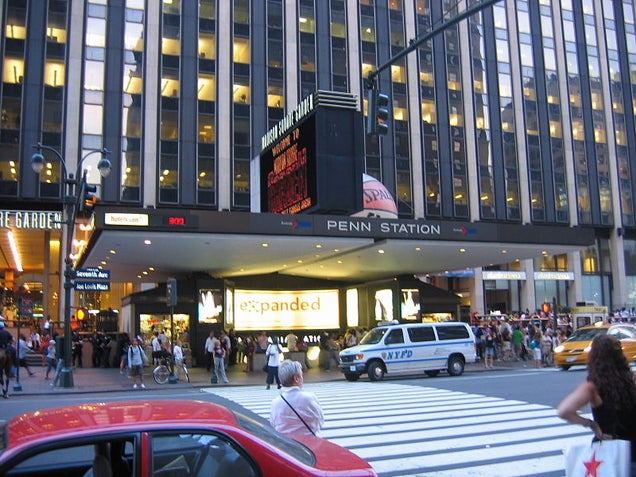 S
(via Wikimedia Commons, Rickyrab, Skyscrapercity and citynoise)
The Marlborough-Blenheim Hotel, the largest reinforced concrete building in the world in Atlantic City, New Jersey, built between 1902 and 1906, demolished in 1979.
S
S
The separate tower called Blenheim had wonderful Spanish and Moorish themes, and the Marlborough was built in the Queen Anne style.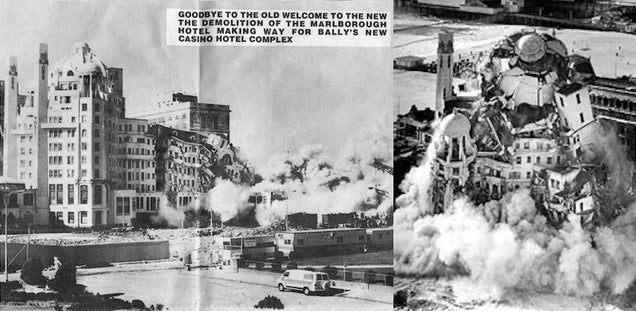 S
Bally's Atlantic City stands there now.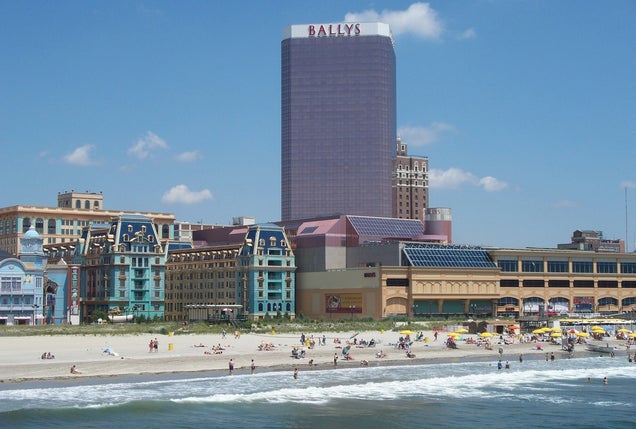 S
(via Library of Congress 1 – 2, Addison Godel/Flickr and Bally's Atlantic City/Facebook)
The Second Empire Baroque-styled Singer Building (or Singer Tower), New York City, built in 1906, demolished in 1968. It was the world's tallest building in 1908 and 1909 with a height of 612 ft (187 m), and the tallest demolished building ever.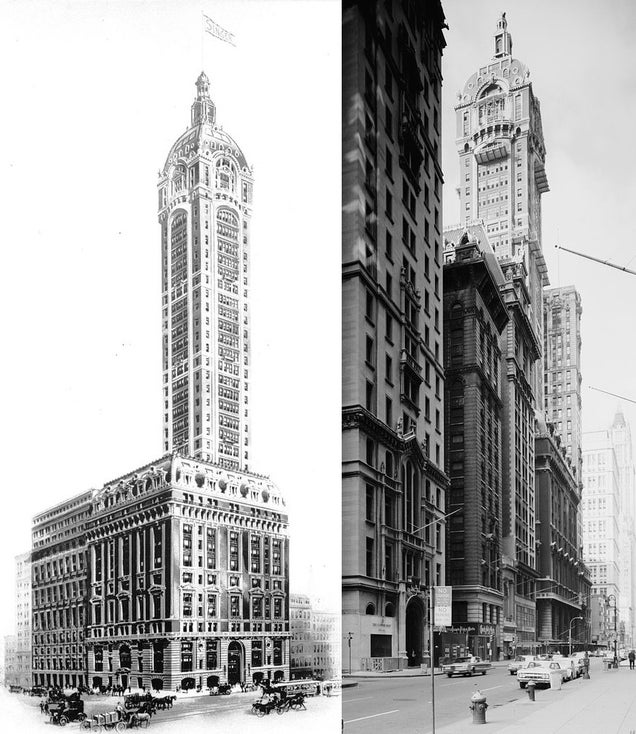 S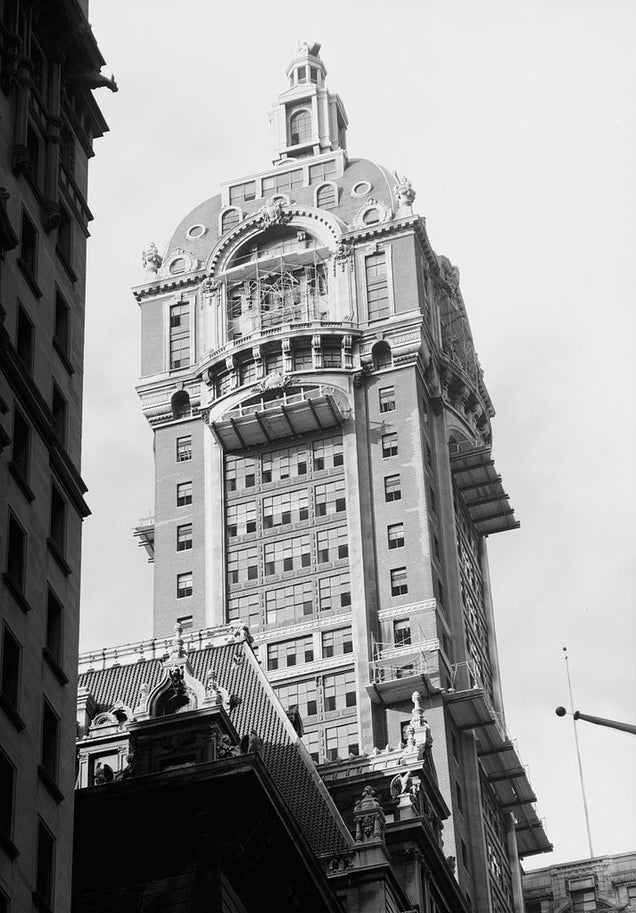 S
Now there is 1 Liberty Plaza (formerly the U.S. Steel Building) on the site.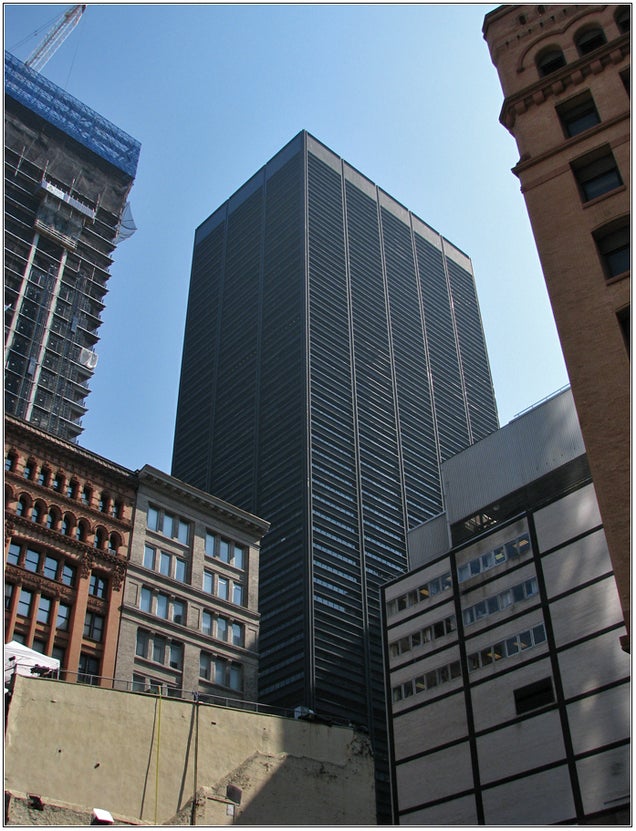 S
(via Library of Congress 1 – 2 – 3 and Skyscrapercity)
Bonus: The Star Theatre in New York, built in 1861, demolished in April 1901, on one of the first stop-motion films ever
In April 1901, Frederick S Armitage, Biograph's leading cameraman at the time, exhibited the results of an ambitious project which had taken more than a month to complete (unusually long for the period). Demolishing and Building Up the Star Theatre was a painstaking labour of love, but also ingenuity. Developments in editing allowed Armitage to exploit stop-action effects in such a way as to give the impression of speeding up time."
(via Culturewars)