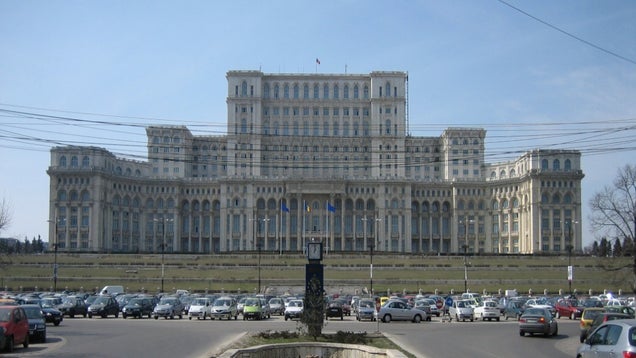 S
Your definitive guide to some of the most unusual structures Romania has to offer.
Palace of the Parliament, 1984-1990, Bucharest, Romania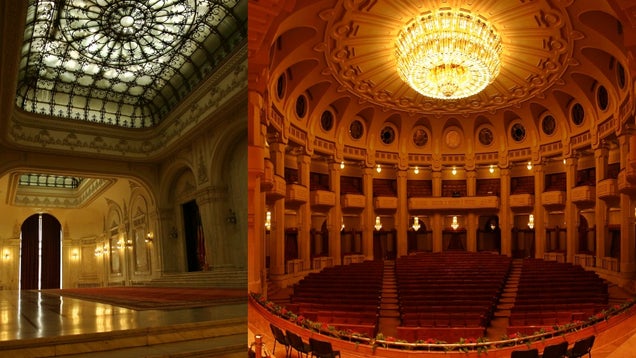 S
The world's largest and heaviest civilian building with its 270m by 240m (885 by 787 ft) size, 84 m (275 ft) height and 1100 rooms. It was designed by Anca Petrescu and a group of 700 architects in the last years of the Ceausescu era.
The dictator named it the People's House. One million cubic meters (35.3 million cubic ft) of Transyvanian marble and 700,000 tonnes of steel and bronze were used.
(via baubid and reptilianul)
Unification Avenue, Bucharest, Romania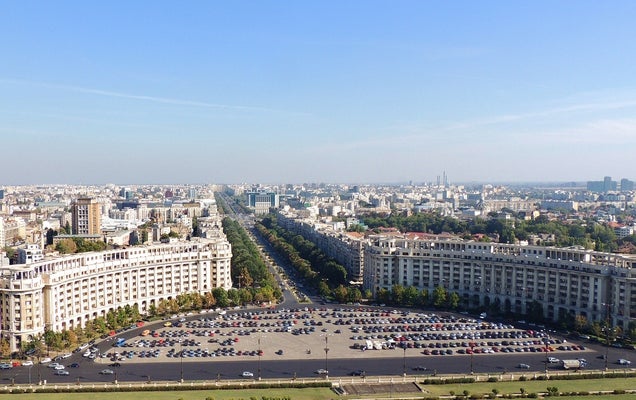 S
The Romanian Champs-Élysées with its 3.5 km length (11480 ft) and 90 m width. (295 ft)
(via Brombags1/Flickr)
Hunger circus, Romania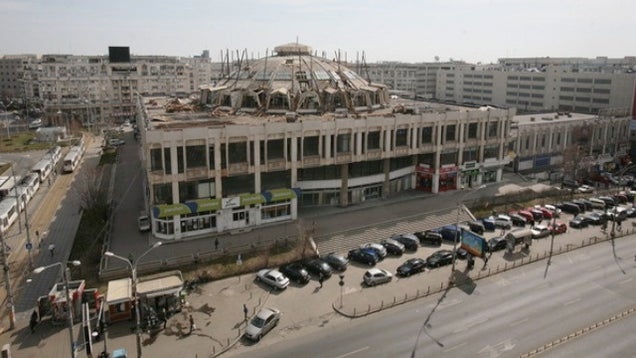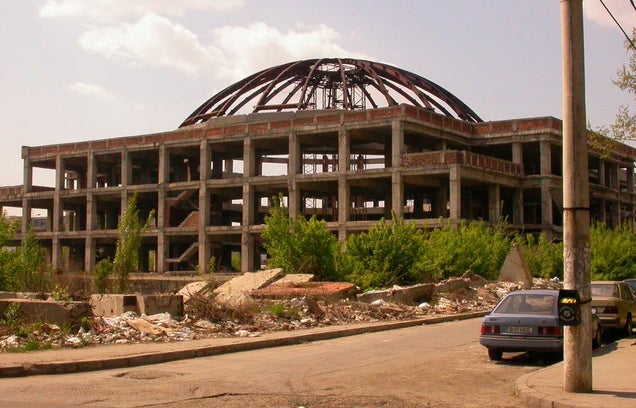 S
Identical domed buildings as a part of systemization under the regime. These were built for serve as food hypermarkets and public refectories. Some of them are abandoned, or just unfinished.
Block of flats in Romania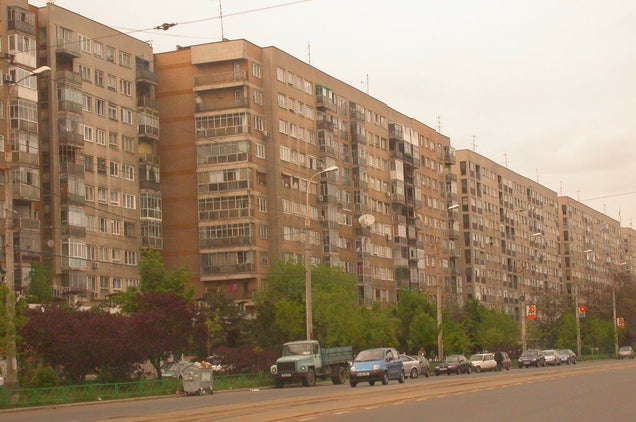 S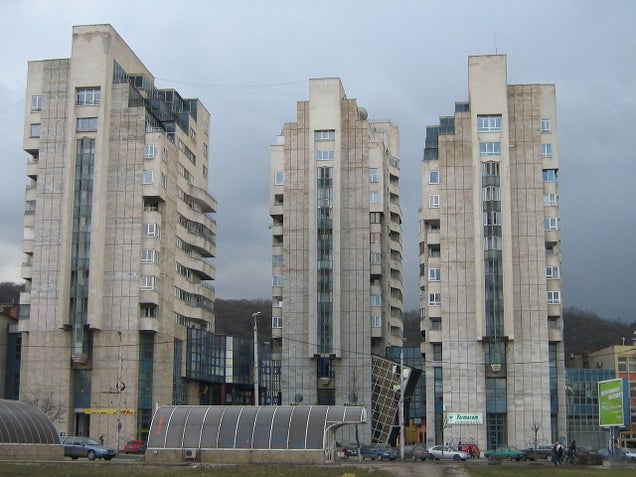 S
(via Wikimedia Commons and xtratime)
Basarab Tower, Bucharest, Romania, 1988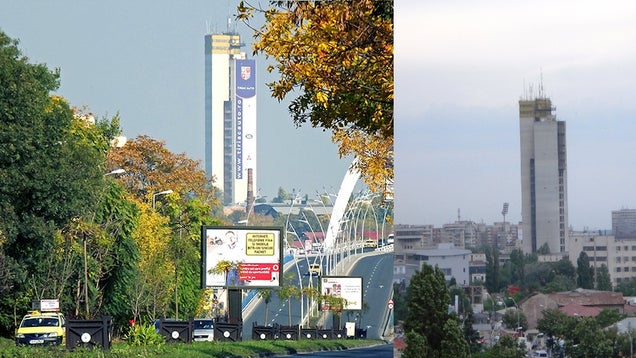 S
Ceaucescu wanted the best elevators to his palace, (Palace Of The Parliament – pictured above) so he visited the state-owned IFMA elevator factory. He was really scared because of the bad quality, and wanted an elevator testing building. In 1986 the construction of a 23 floor (112 m or 374 ft) high elevator testing building was started and it took two years to complete. The building doesn't have any windows, but there are some underground bunkers, floors and dam systems under the building.
(via openbuildings and skyscrapercity)
Palace of Serbia, Novi Beograd, Serbia, 1947-1959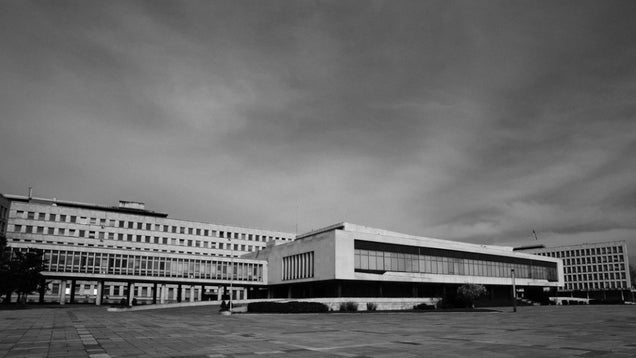 S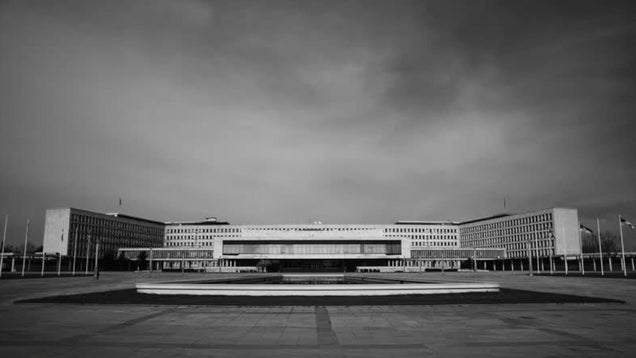 S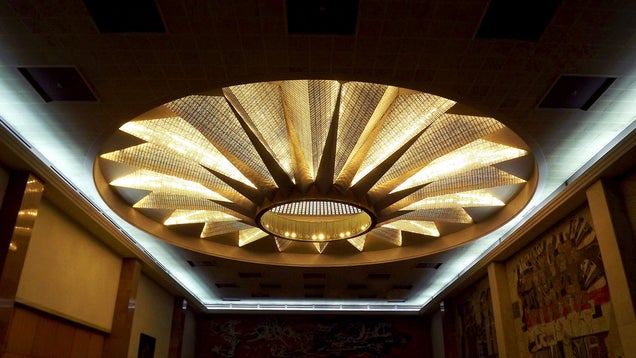 S
It's the former seat of the Yugoslavian government, has 744 offices.
(via Skyscraper City)
Danube Flower, Belgrade, Serbia, 1973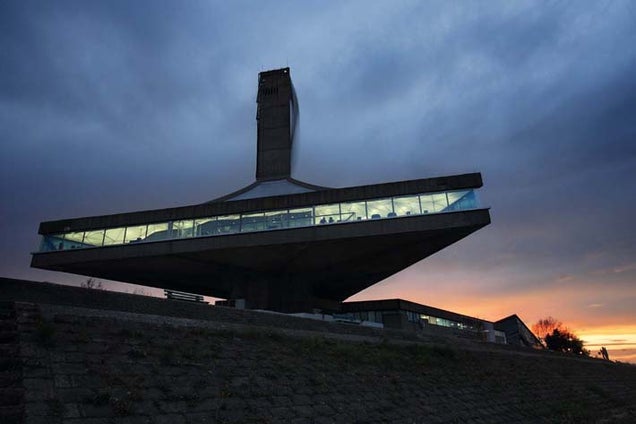 S
The landmark restaurant at Belgrade waterfront was sponsored by the Tito government.
(via 4of7)
Tito-ordered monuments, former Yugoslavia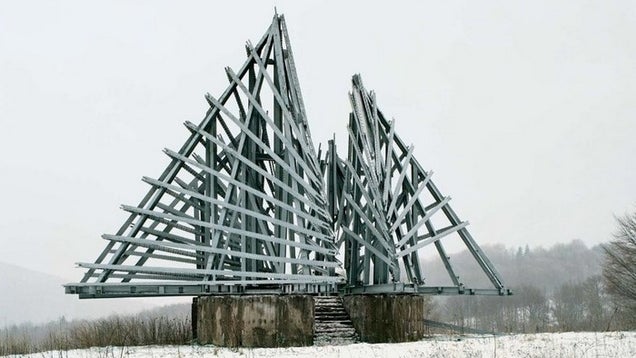 S
It's the Korenica Monument, near the Croatian-Bosnian border, which symbolizes "the new freedom" for the Yugoslavian people.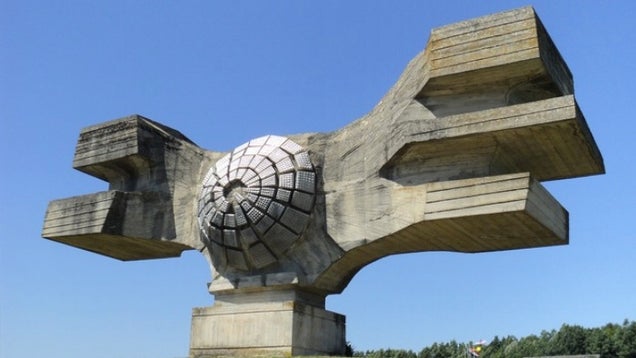 S
The Podgarić Monument was erected in 1967 by Dusan Dzamonja, dedicated to the people of Moslavina during WWII.
(via Atlas Obscura and io9)