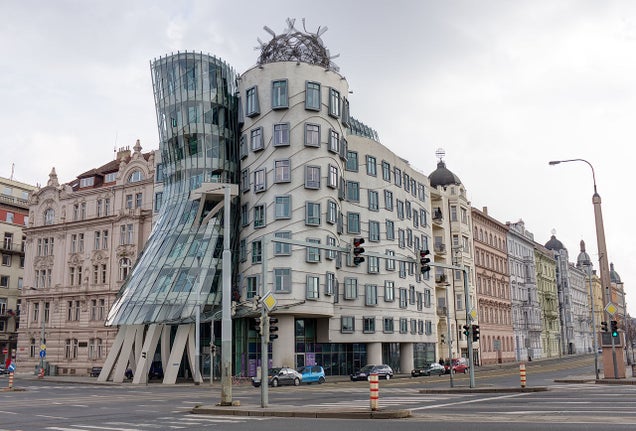 S
There's something super-comforting about living in a building with super straight lines — it looks sturdy and reliable. But what if you lived in a place that looked like the Hulk had attacked it? Or a tornado had hit it? Here are some livable buildings which look messed up. On purpose.
Above: Dancing House or Fred and Ginger House (after Fred Astaire and Ginger Rogers), Prague, Czech Republic
Designed by Vlado Milunić and Frank Gehry in 1992, and completed four years later.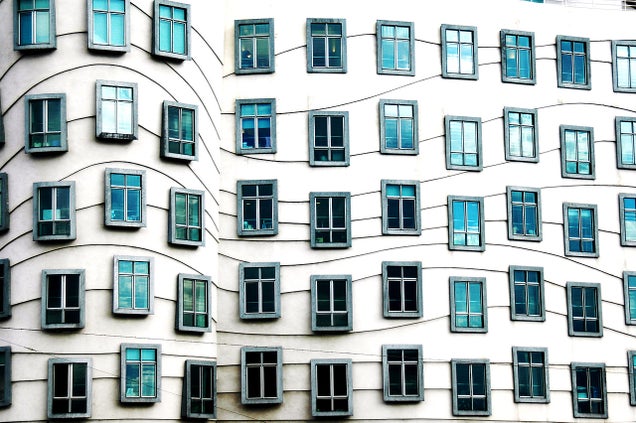 S
(via Wikimedia Commons)
Ripley's Believe It or Not! Odditorium, Branson, Missouri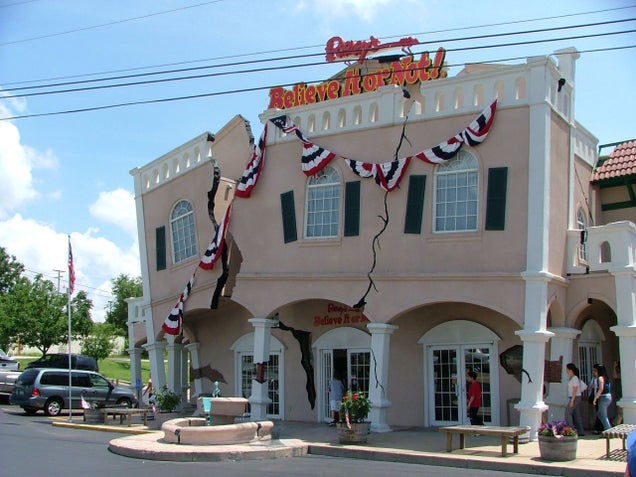 S
It reflects the effects of a giant, (c. 8.0 on a Richter scale) earthquake in New Madrid, Missouri. Built in 1994.
(via Skaznov)
The upside-down White House, Wisconsin Dells, Wisconsin, 1992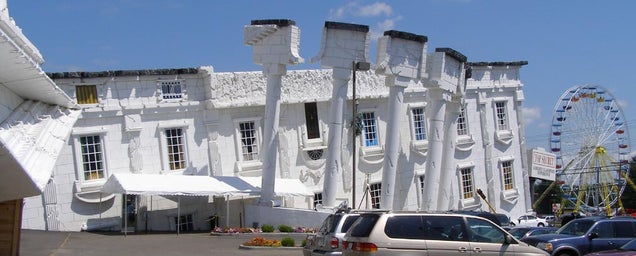 S

S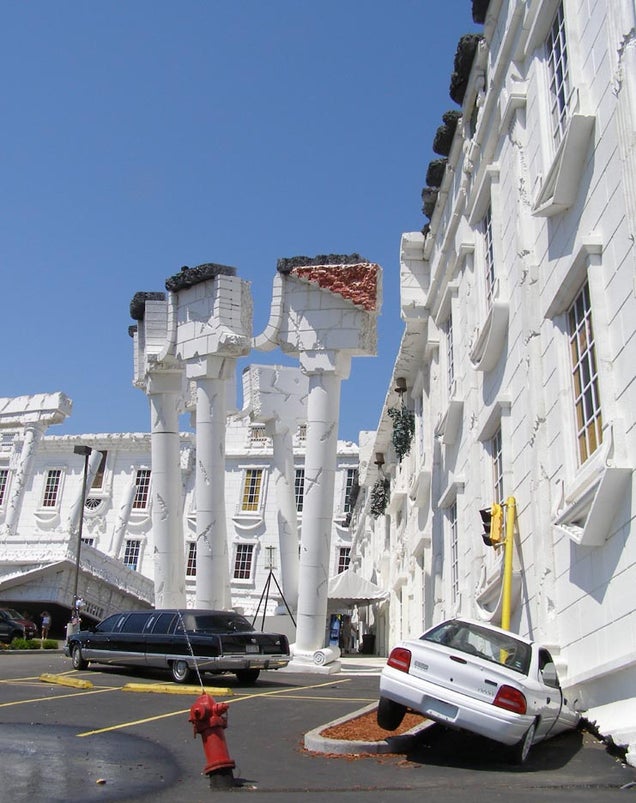 S
(via agilitynut)
Crooked House (Krzywy Domek), Sopot, Poland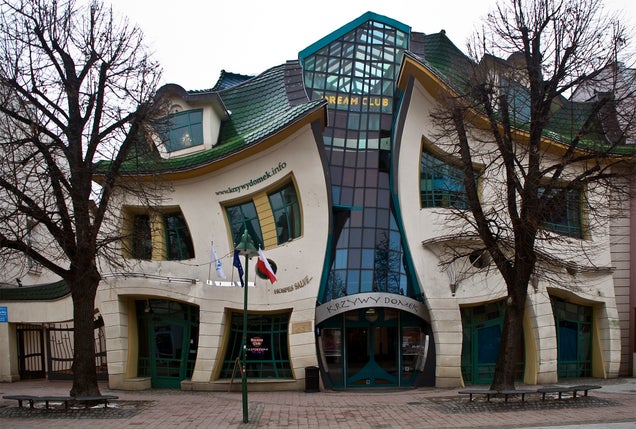 S
Built in 2004 as a part of a shopping center.
(via Bytesdaily)
Ray and Maria Stata Center or Building 32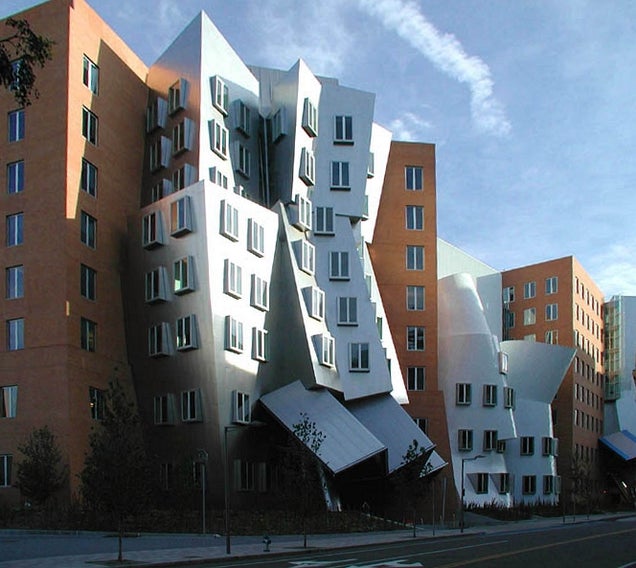 S
Designed by Frank Gehry for the Massachusetts Institute of Technology (MIT) as an academic complex.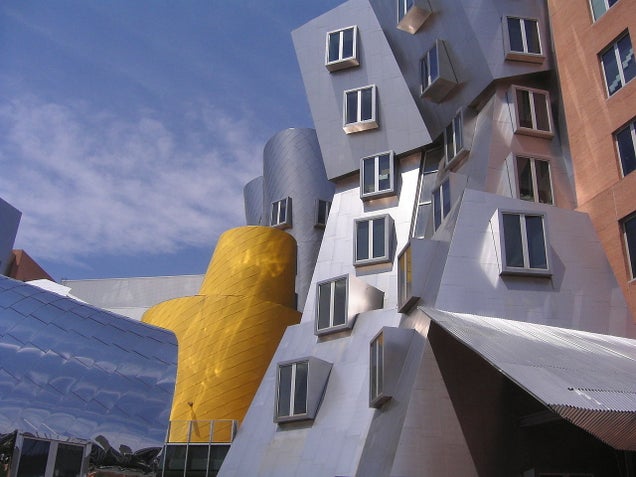 S
The Hole House, Houston, Texas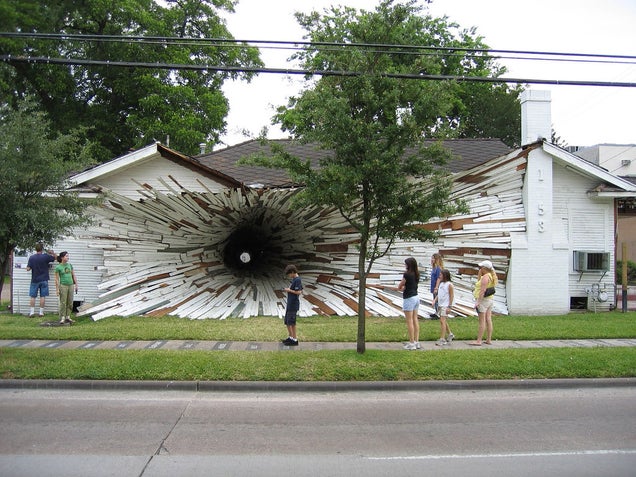 S
This house with a trans-dimensional vortex (or a black hole?) was a limited time art project in the spring of 2005, designed and constructed by sculptors Dan Havel and Dean Ruck.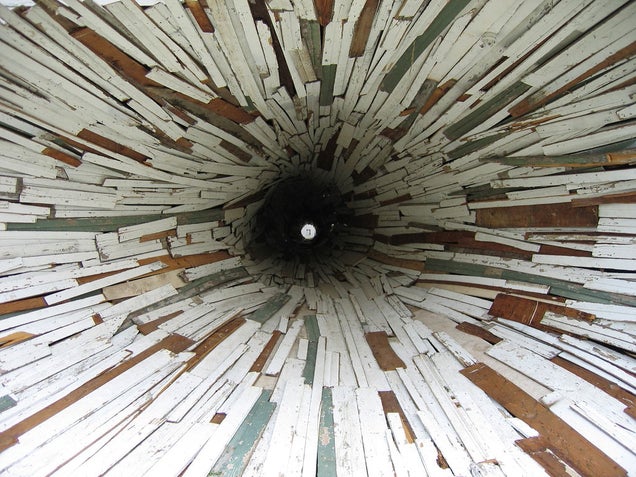 S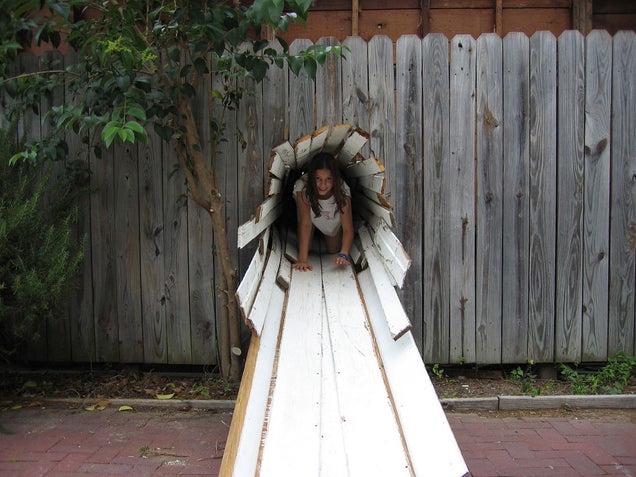 S
(via Dornob)
Errante Guest House, Chile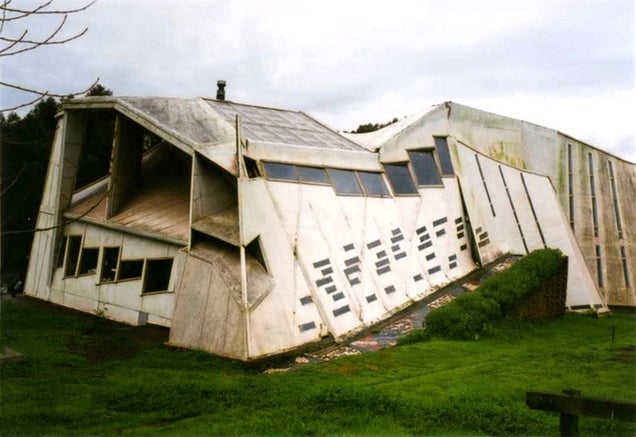 S
(via Unusual Architecture)
Ripley Believe it or Not Museum, Niagara Falls, Canada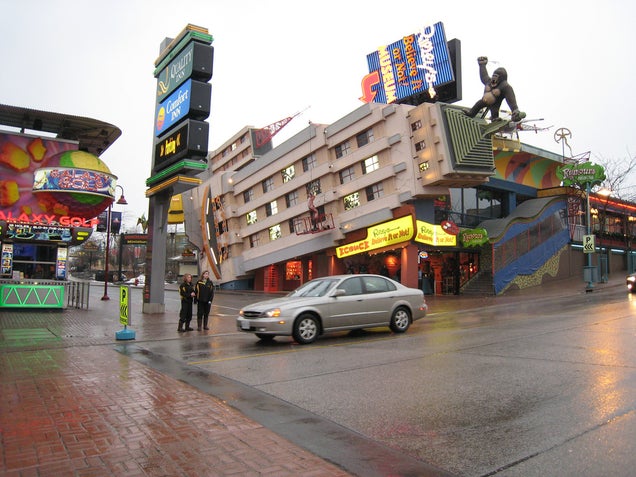 S
(via Flickr/ElPadawan)
Honey Bee Hive House, Jerusalem, Israel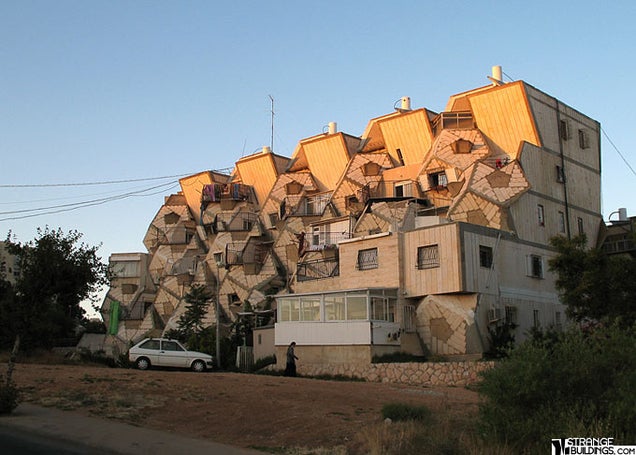 S
Designed by Zvi Hecker in the 1970s and built by the National Ministry Of Housing.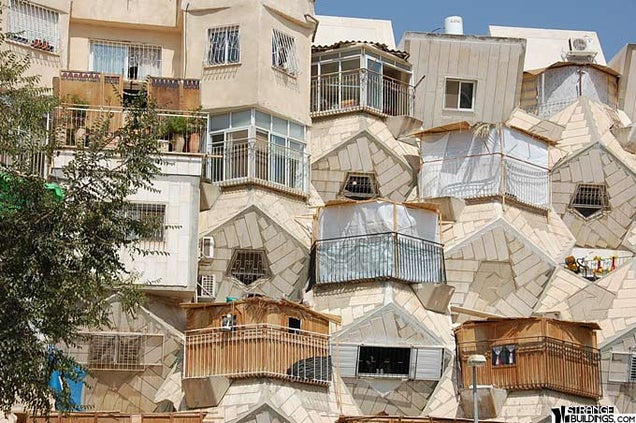 S
(via StrangeBuildings)