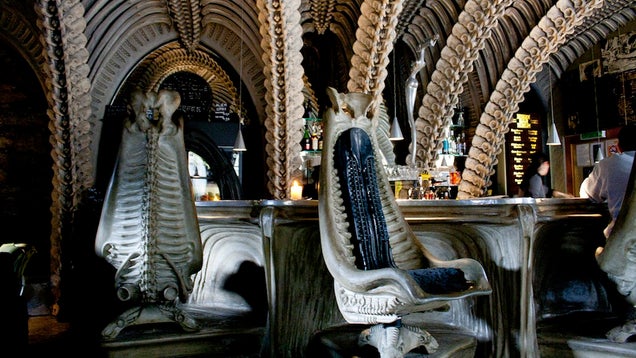 S
You may never get to drink at the Cantina — but you can still visit some real-life watering holes that celebrate your favorite stories. We've already shown you science-fictional bars we'd like to visit and people whose homes are based on spaceships, but here are real joints that boast a TARDIS, AT-ATs or the Martian landscape.
Two Alien-like H.R. Giger bars, based on H. R. Giger's designs, in Chur and in Château St. Germain, Gruyéres, Switzerland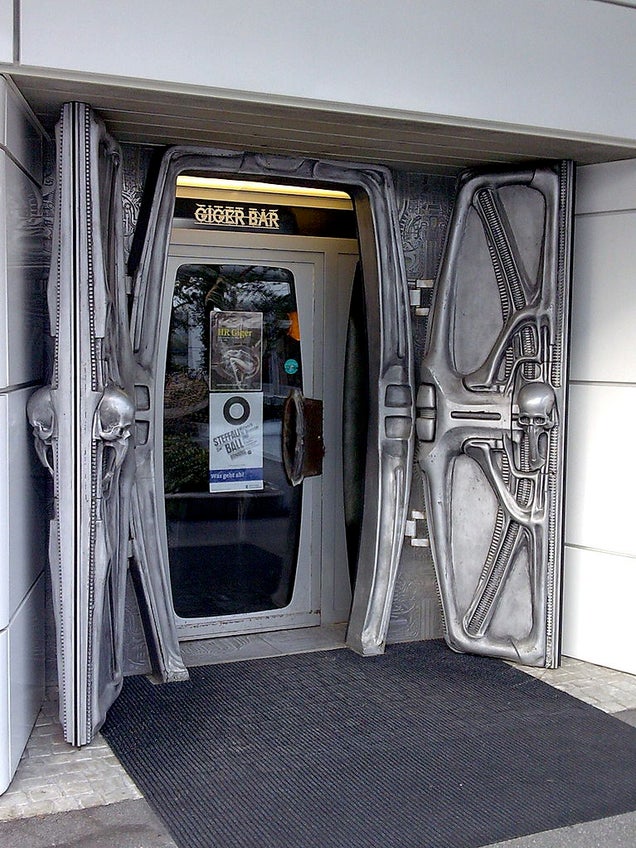 S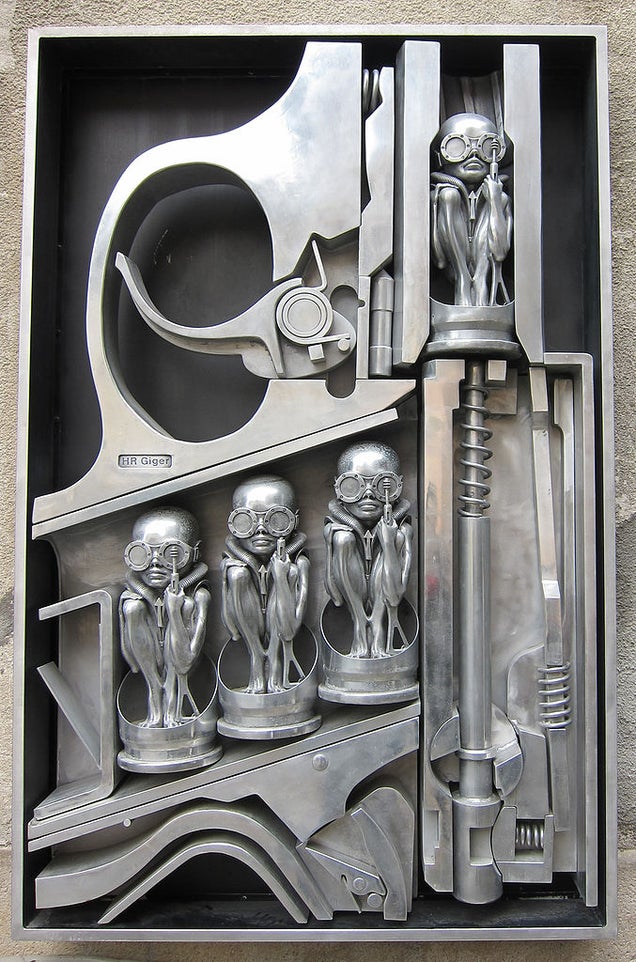 S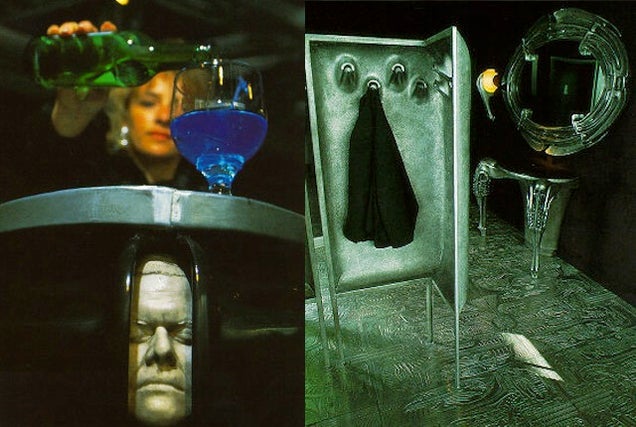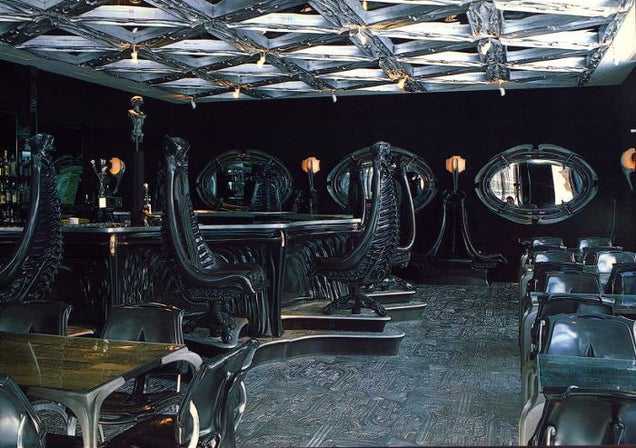 S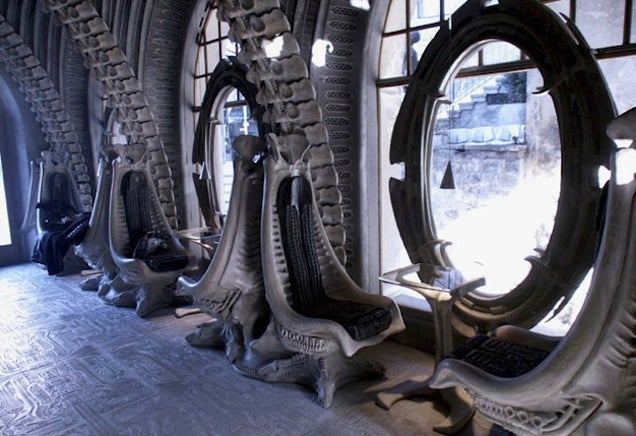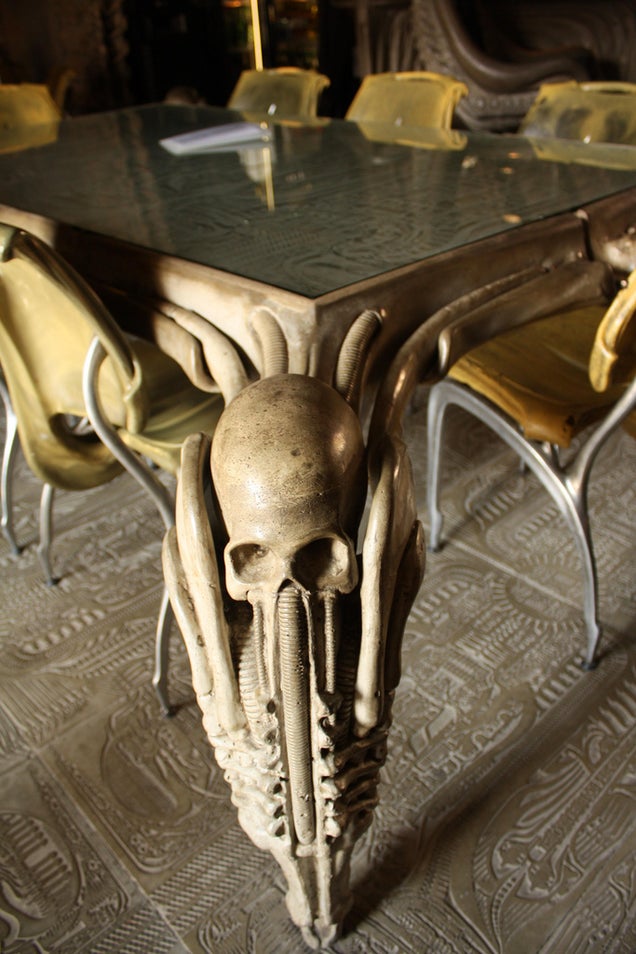 S
(via Wikimedia Commons 1 - 2, H. R. Giger, Amy Dianna/Flickr and Marco Faré/Flickr)
Dernier Bar avant la Fin du Monde (Last Bar Before the End of the World), Paris, France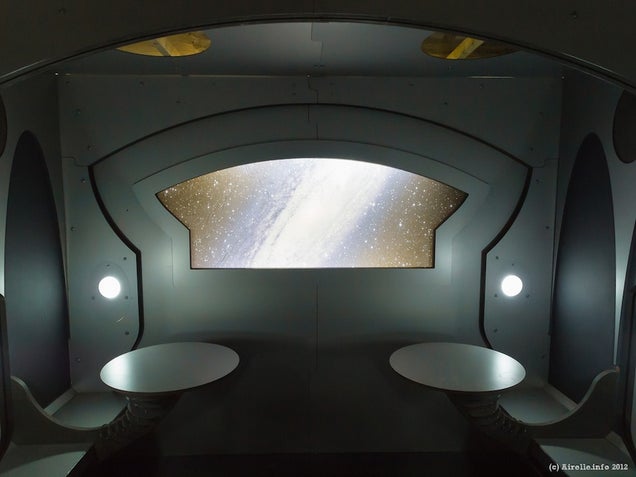 S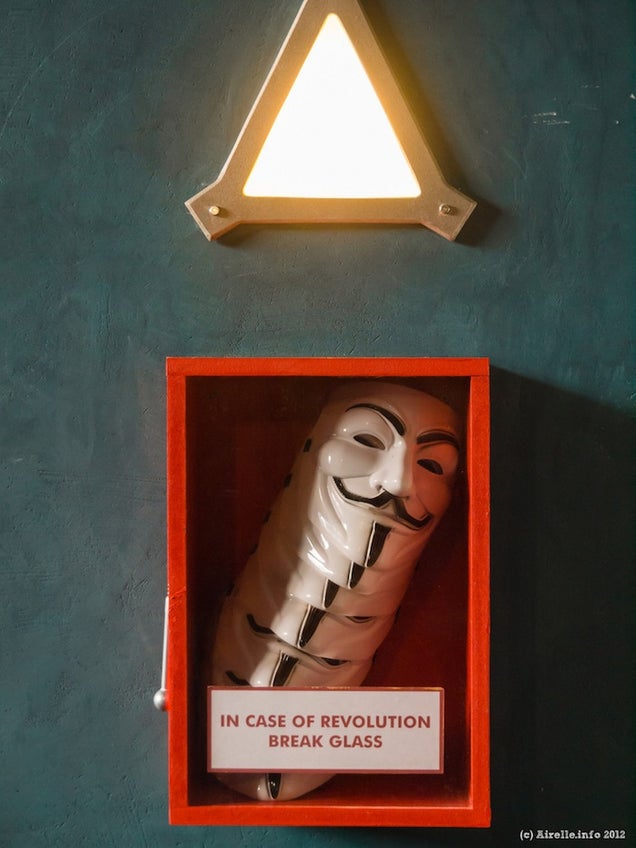 S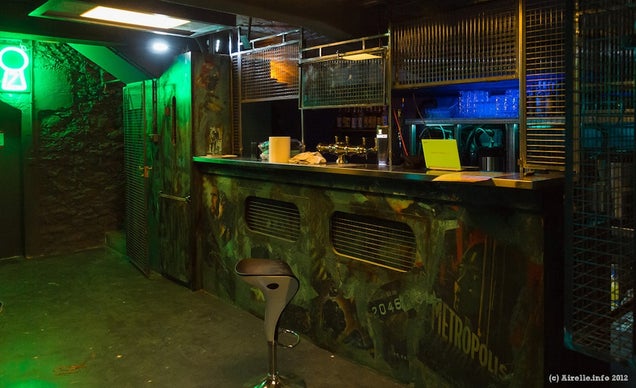 S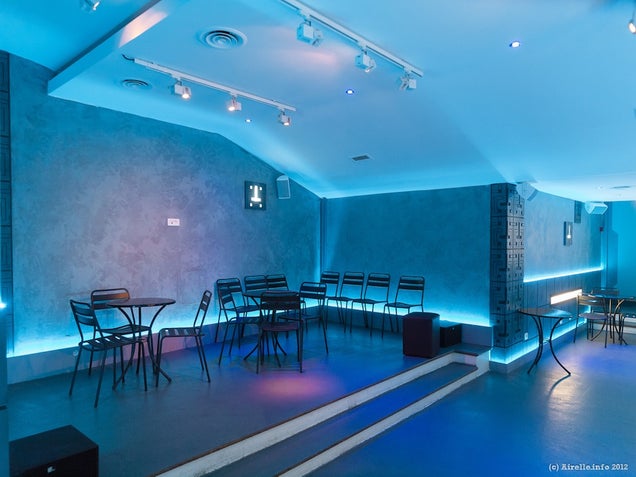 S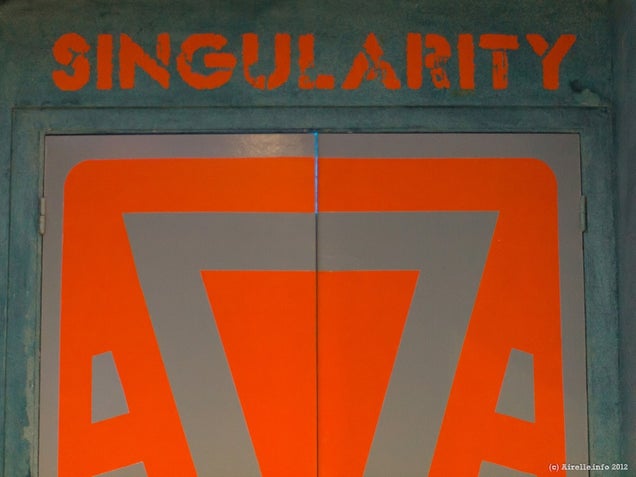 S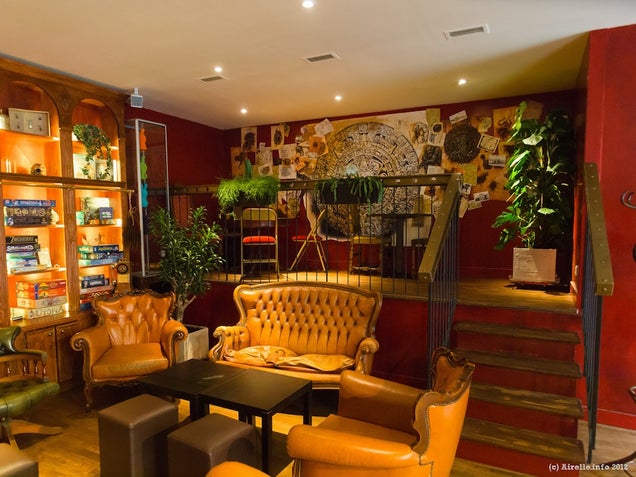 S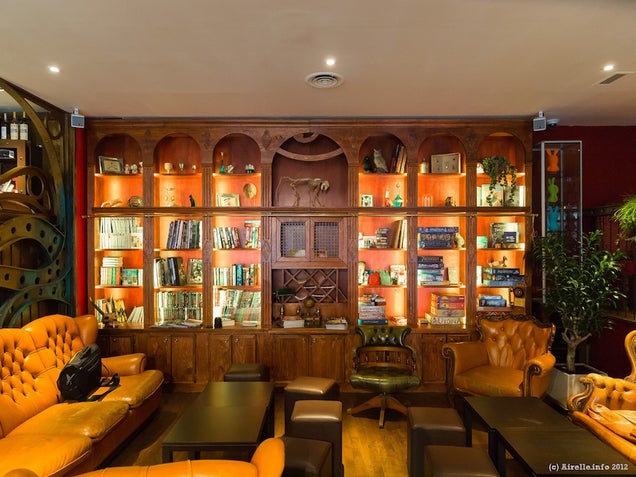 S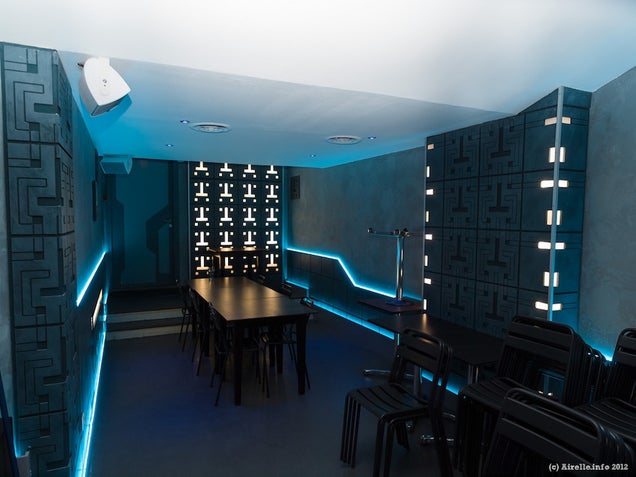 S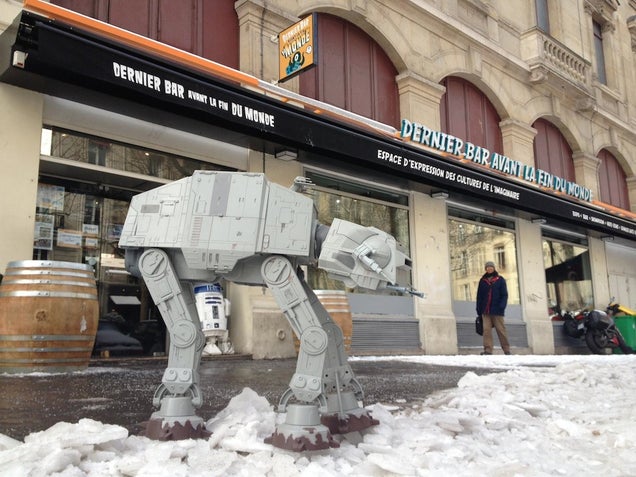 S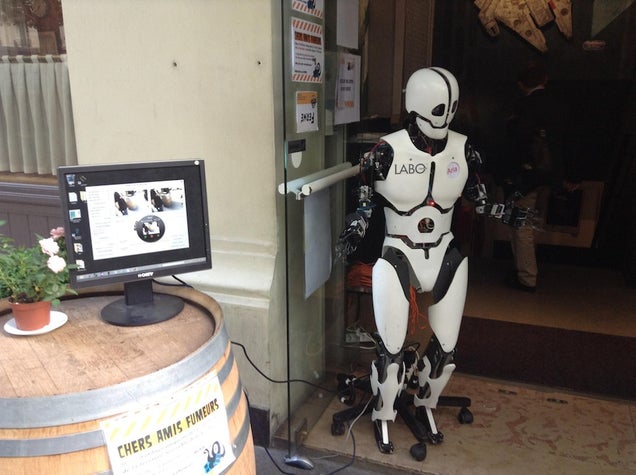 S
(via Dernier Bar/Facebook and Flickr/Rafael Lopez)
The Way Station, Brooklyn, New York City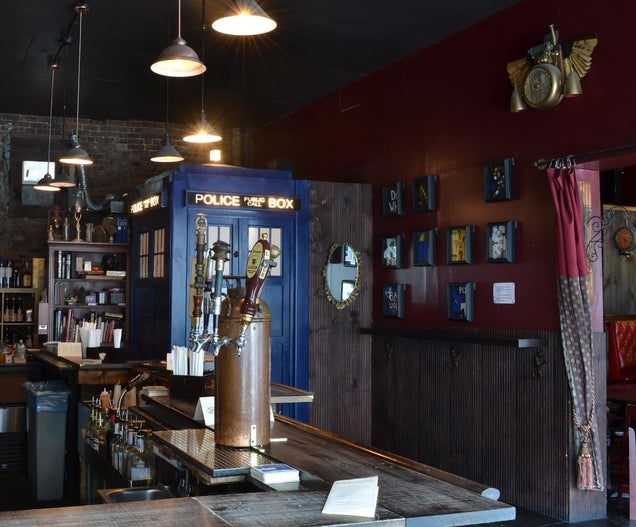 S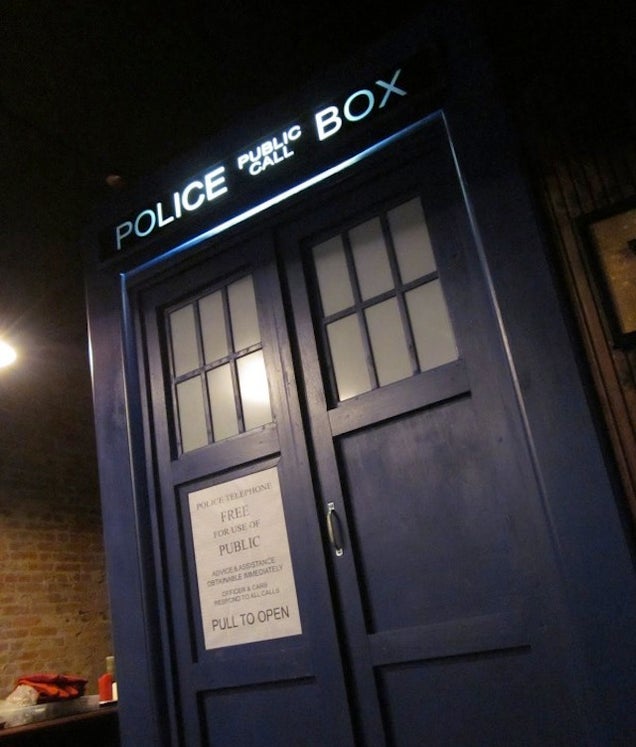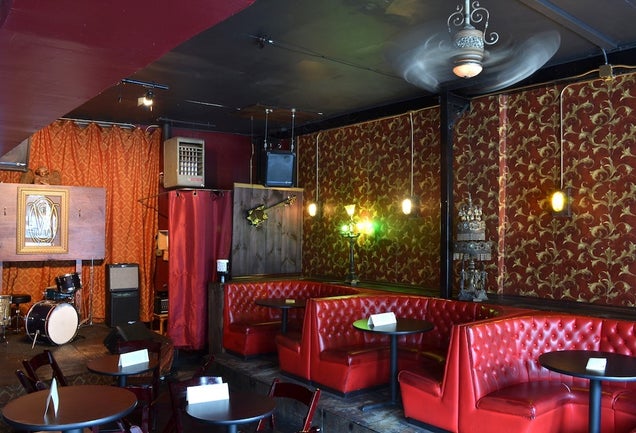 S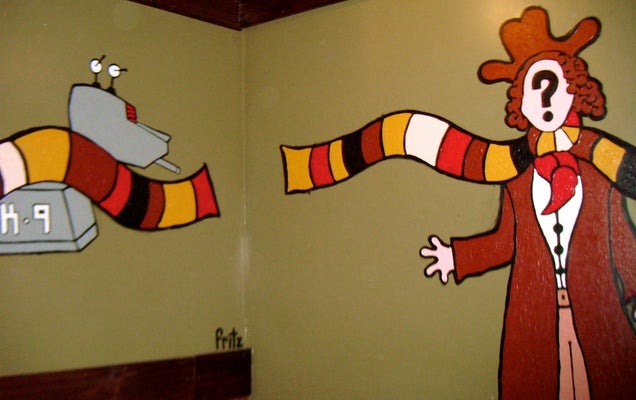 S
(via The Way Station and Girl Gone Geek)
Lovecraft Bar, Portland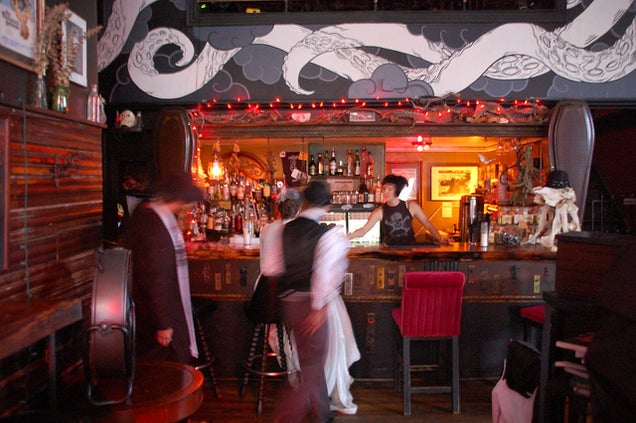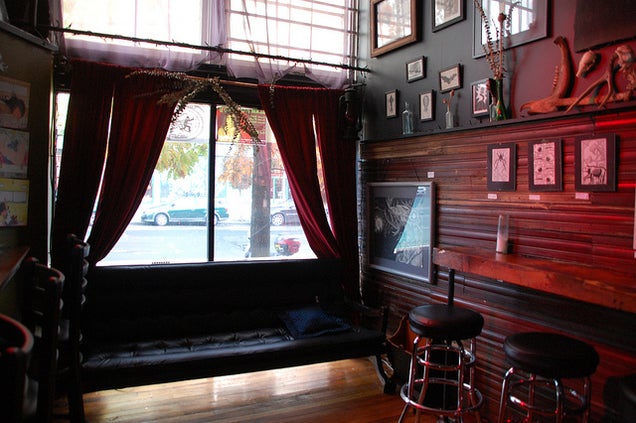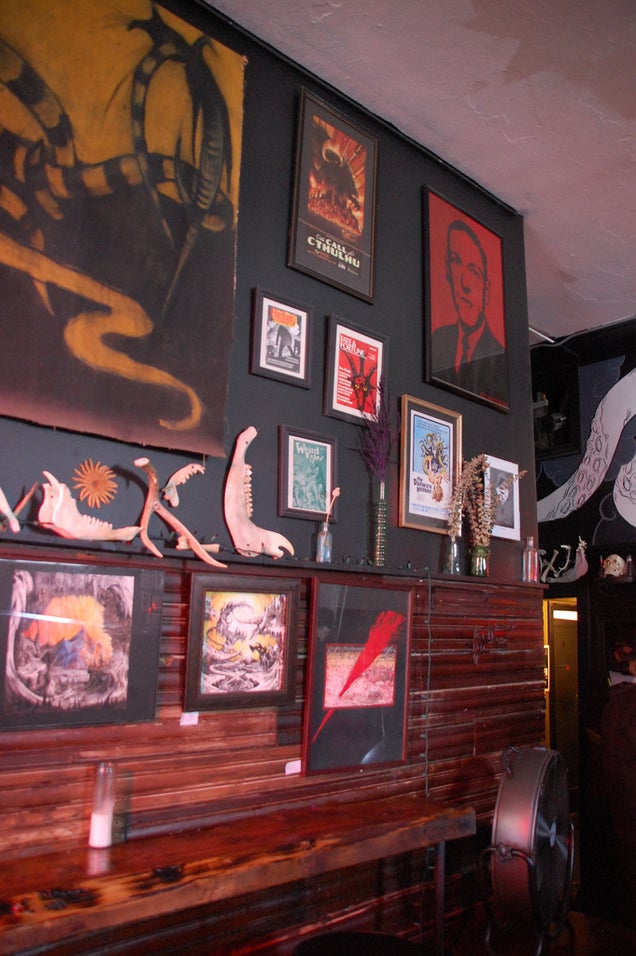 S
(via Marie Winton/Gothicbeagle)
The Encounter Restaurant at Los Angeles International Airport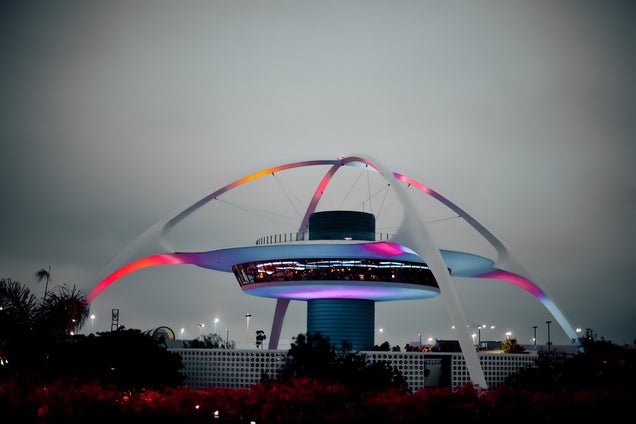 S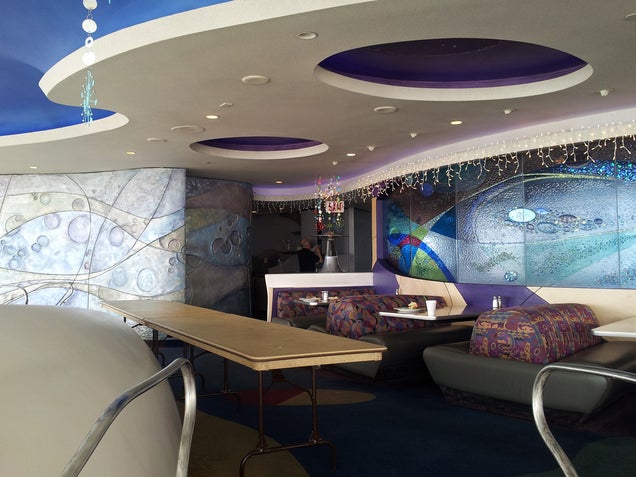 S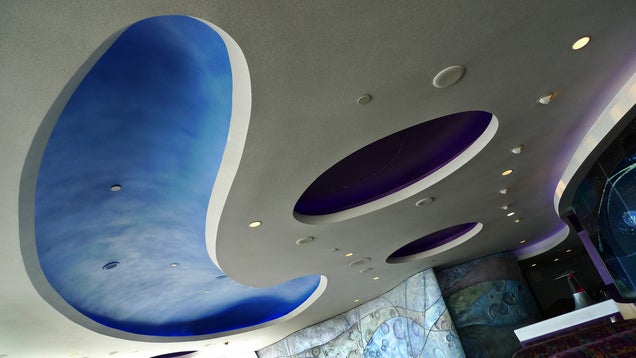 S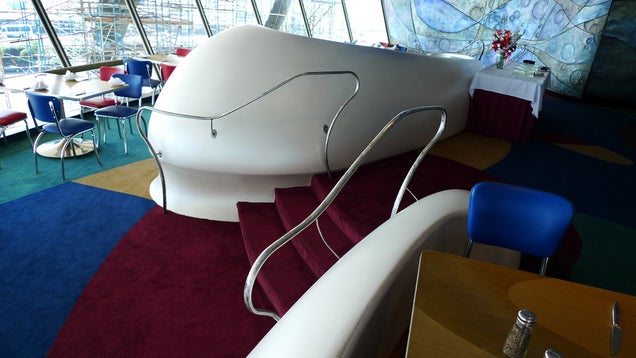 S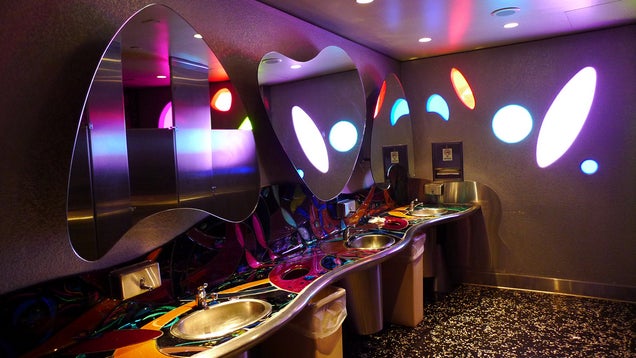 S
(via Thomas Hawk, Jennifer Pickens 1 - 2 - 3 and Nauly22)
Star Wars Themed Bar in a Mediterranean Residence in Indiana
S
S
(via myfancyhouse)
's Baggers, featuring food rollercoasters, in Nuremberg, Germany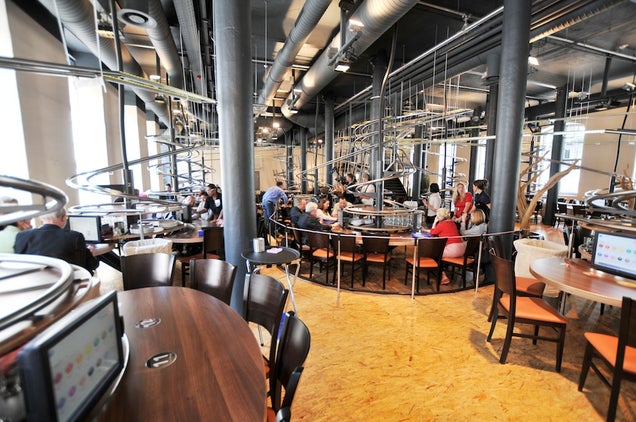 S
Customers choose their order on a touchscreen and it arrives on a series of rails.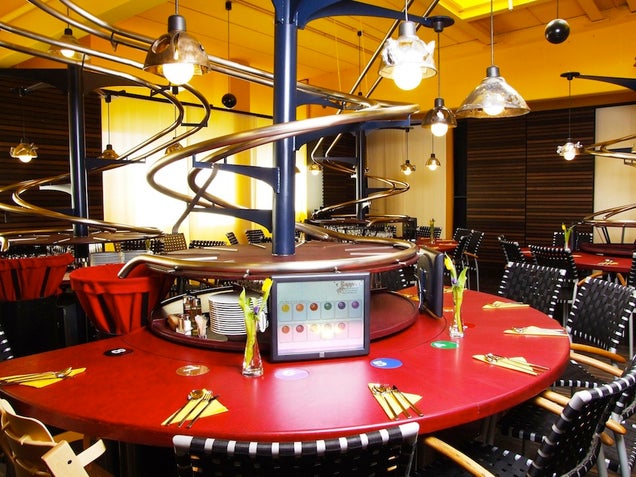 S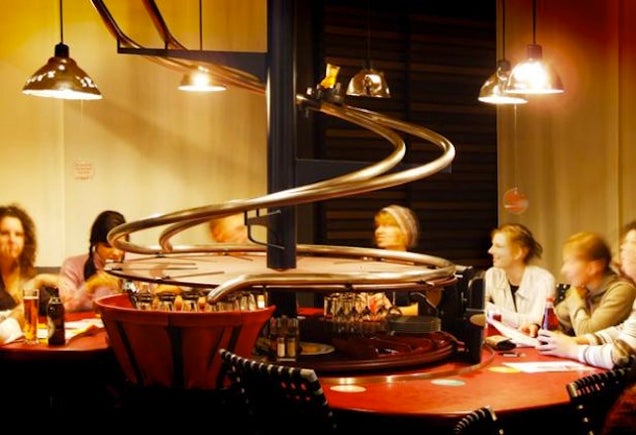 S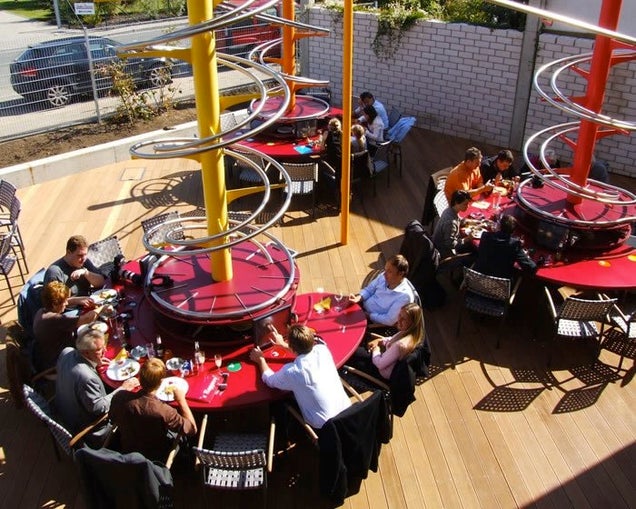 S
(via Bestourism, Cafe Future and 's Baggers)
Space Aliens Grill & Bar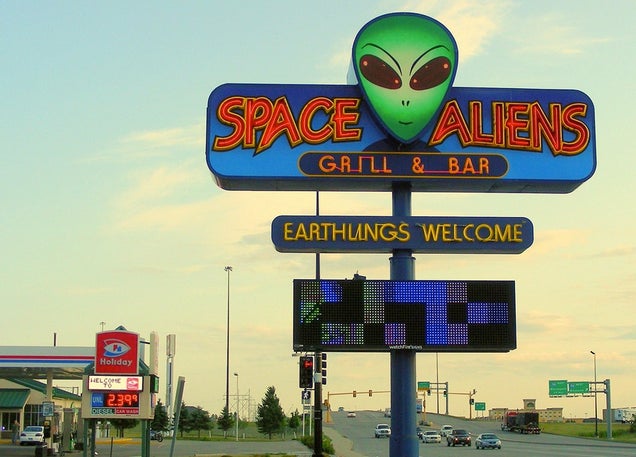 S
The Space & Aliens Grill & Bar has a restaurant in four cities: Albertville (MN), Fargo (ND), Waite Park (WN) and Bismarck (ND).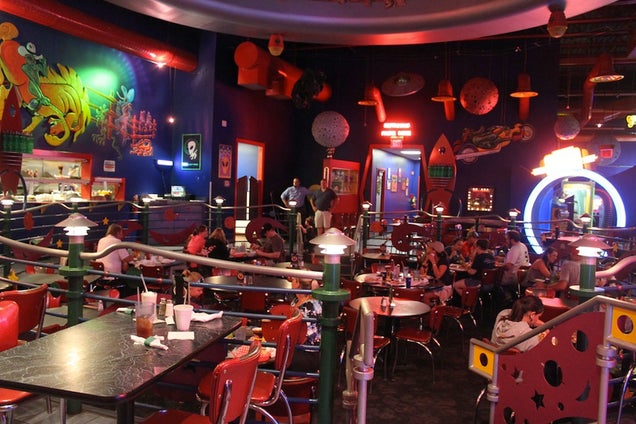 S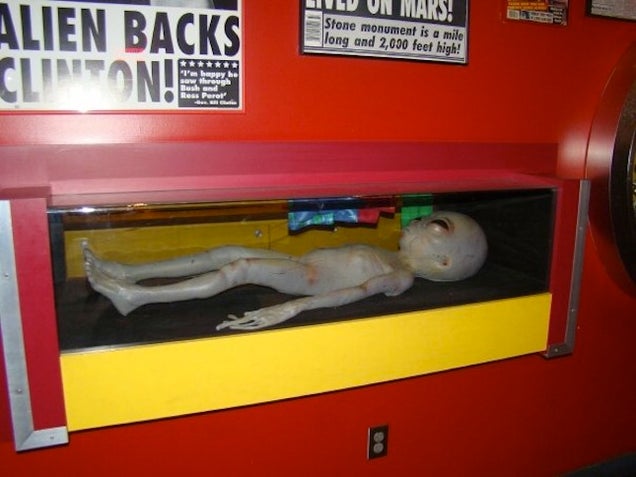 S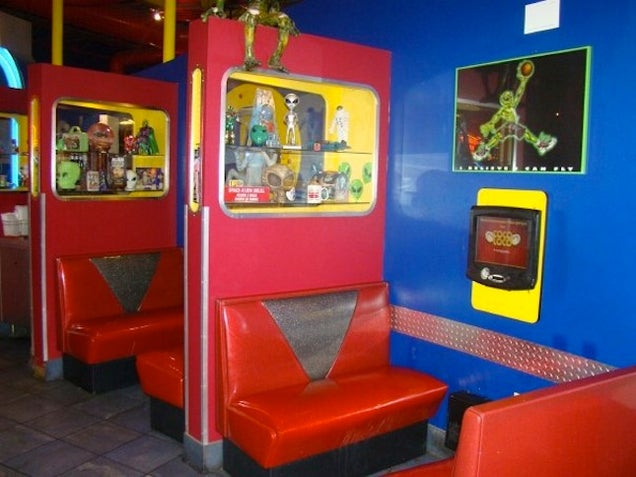 S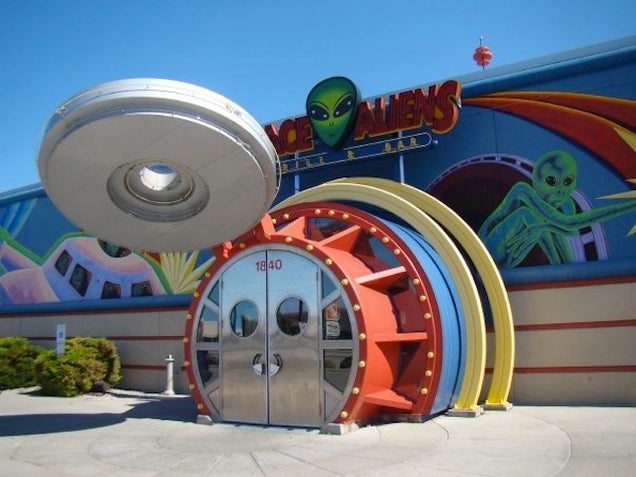 S
(via Space Aliens, oldskulphoto and Sally Neate)
Dalu Robot Restaurant with six robot waiters and two feminine greeting robots, Jinan, China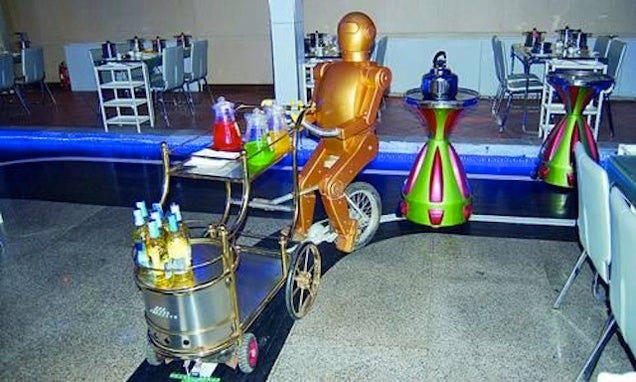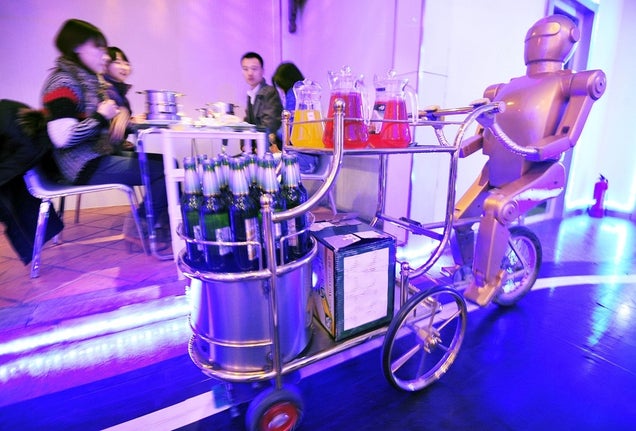 S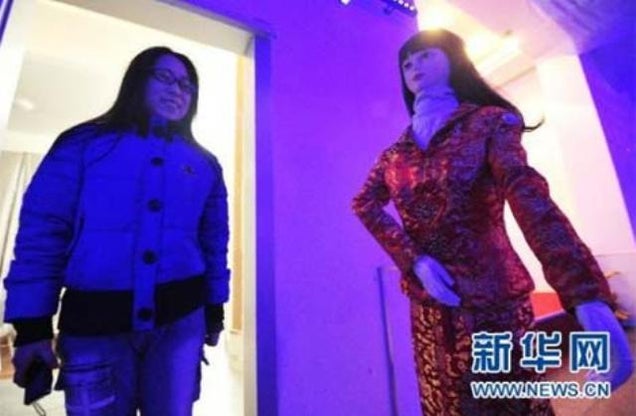 (via dvice and Oddity Central)
Harbin Robot Restaurant, China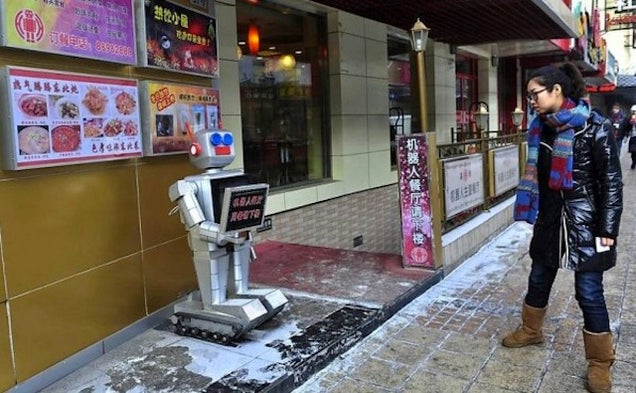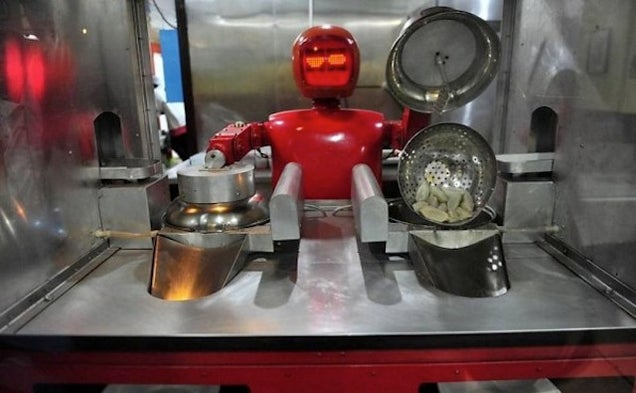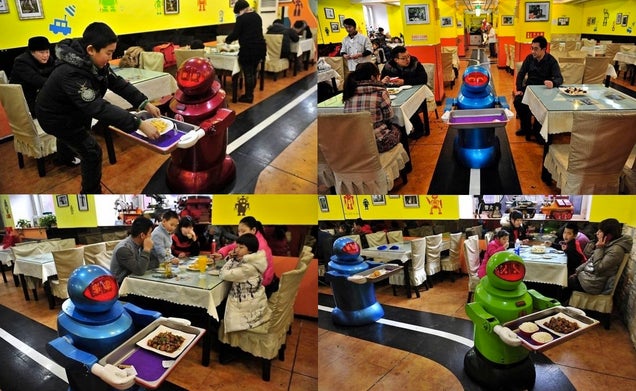 S
(via Asia CNET and Visual News)
Bonus: Mars 2112, New York City — opened in November 1998, closed in January 2012.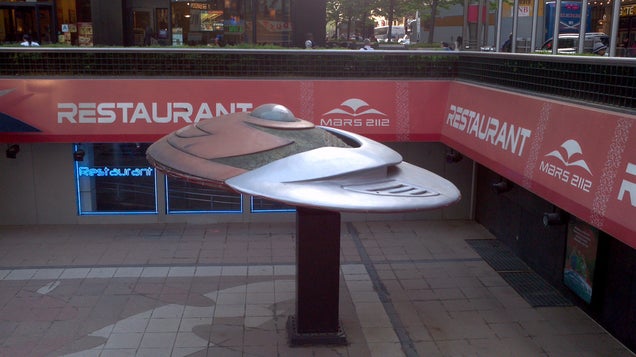 S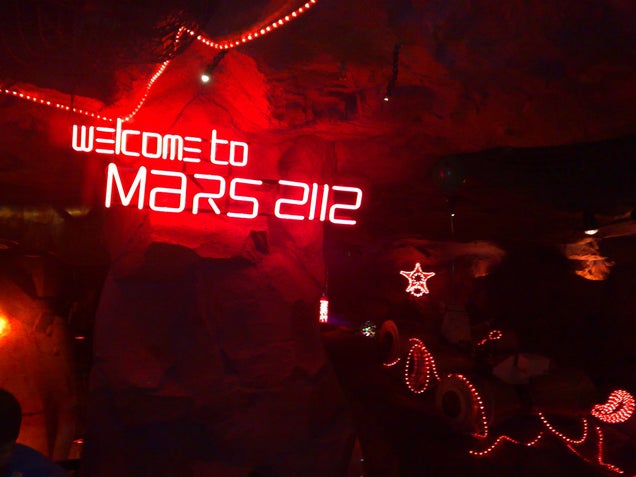 S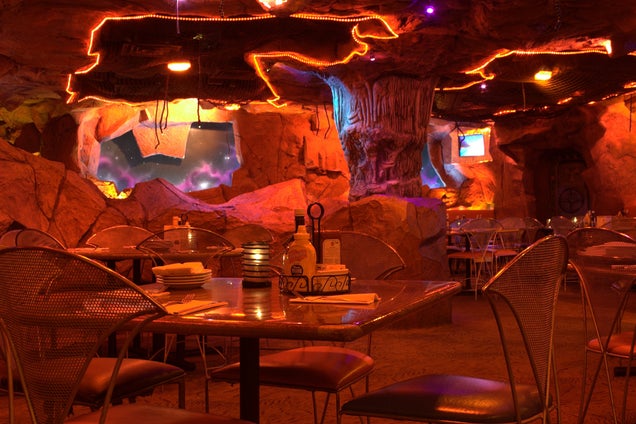 S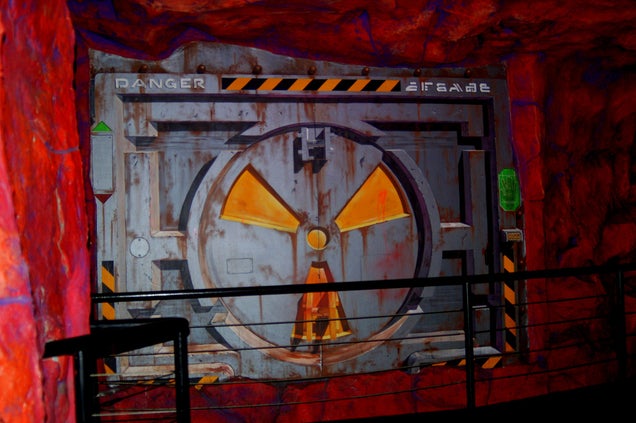 S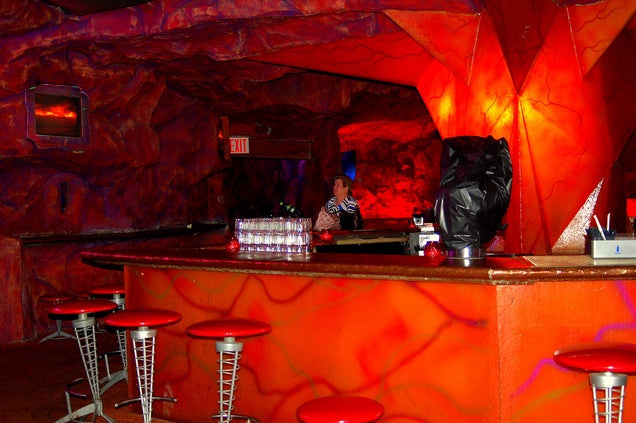 S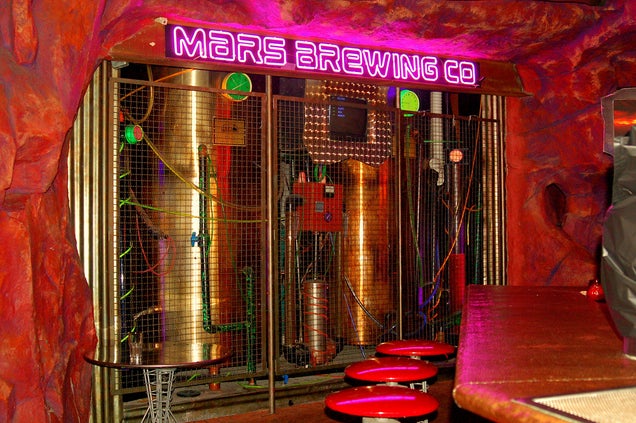 S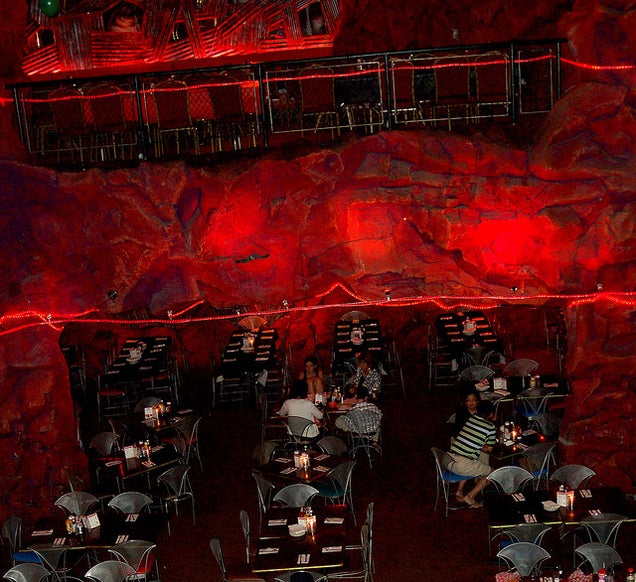 (via David Cesarino de Sousa, Gord Webster, Cord Woodruff, Ditzy Chic 1 - 2 - 3 - 4)