In our dreams, the skies belong to airships and zeppelins. These classic vehicles are among the most elegant and beautiful modes of transport ever created, and there's a reason why so many science fiction shows feature them. Here's a gallery of brave and beautiful air vehicles of the past.
S
Pax, a colorful airship, constructed by a Brazilian inventor named Augusto Severo.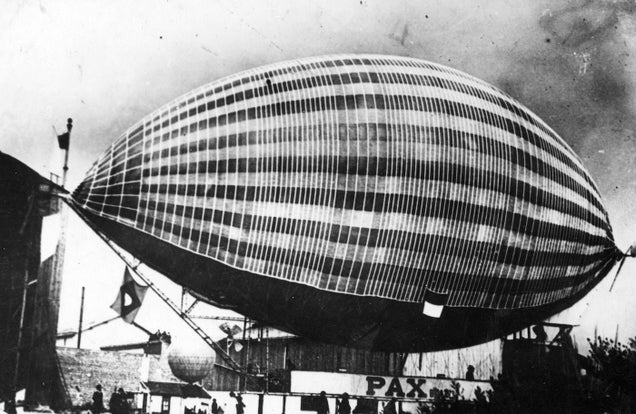 S
The inventor was killed in Paris in 1902 when the airship rose steeply and exploded.
(Photo by Henry Guttmann/Getty Images)
A Spencer Airship ascending at Ranelagh, watched by a fashionable crowd, 1903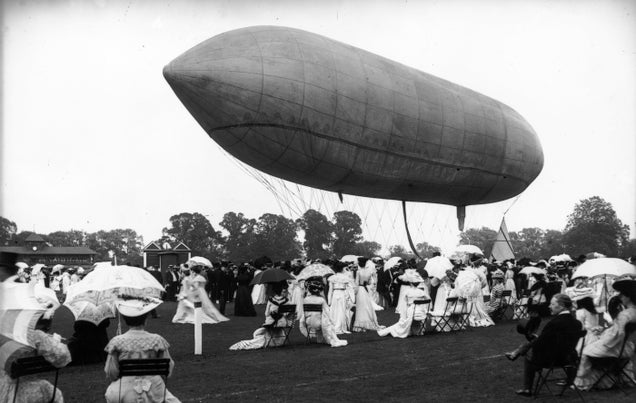 S(Photo by Topical Press Agency/Getty Images)
Clement-Bayard dirigible in shed, France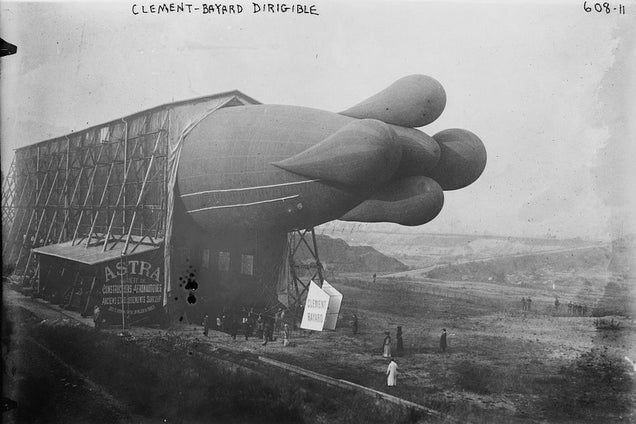 S(via Library of Congress)
A German zeppelin flies over the Balkans, 1916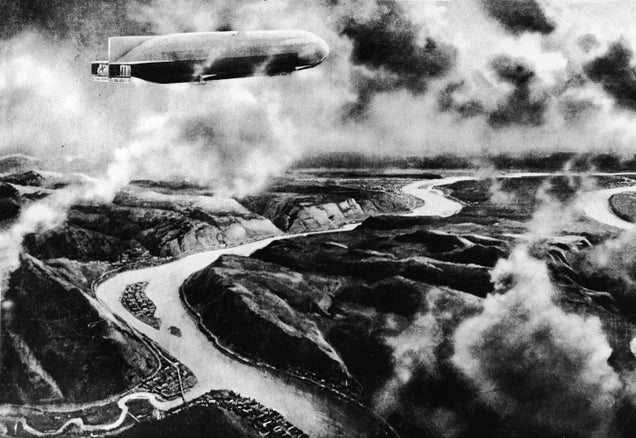 S(Photo by Hulton Archive/Getty Images)
The British R33 in its hangar before its first flight in Barlow, Yorkshire, March 1919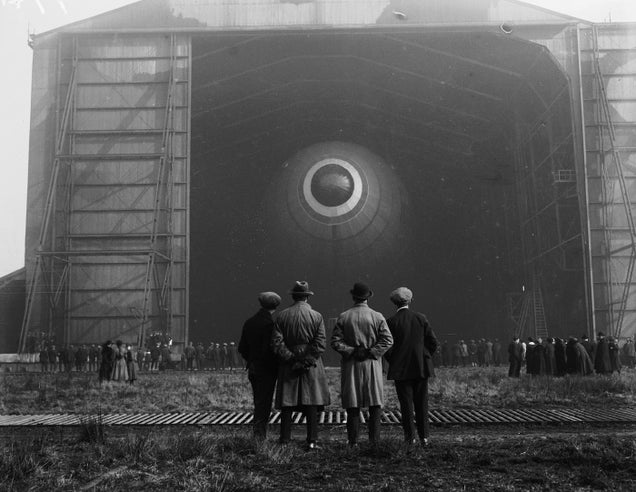 S(Photo by R. Humphrey/Topical Press Agency/Getty Images)
A Soviet airship, built by some factory workers in Moscow, 1924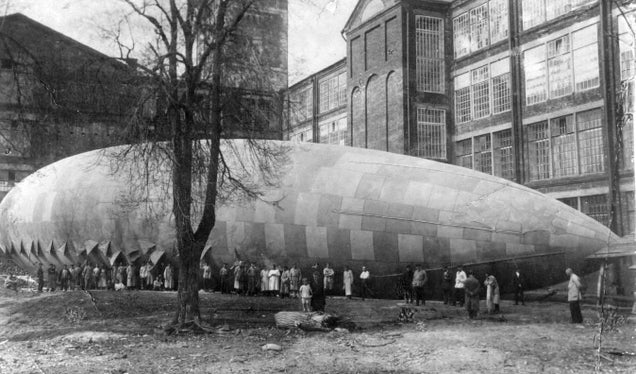 S
(via Humus)
The Norge, designed by Umberto Nobile, first flown in 1924 under the name N1. The ship was rebuilt one year later for Arctic conditions.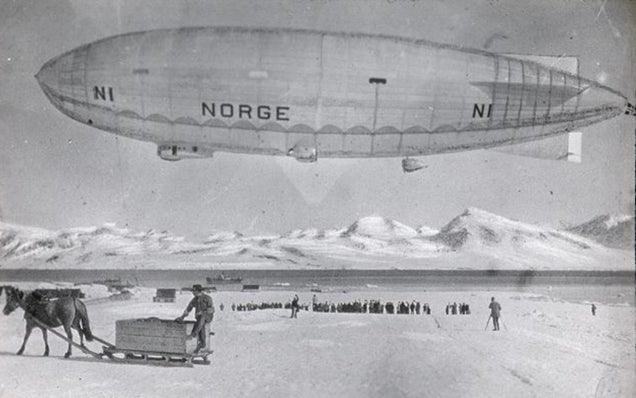 S
It was the first aircraft on the North Pole and the first to fly over the polar ice cap between Europe and America.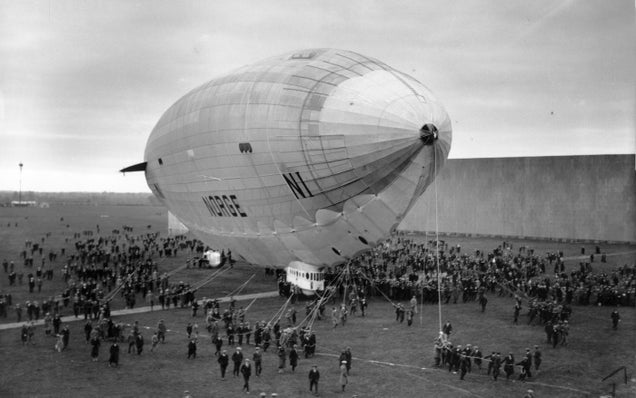 S
(Photo by Kirby/Getty Images and Norsk Polarinstitutt)
The construction of a new nose for the R33, 1925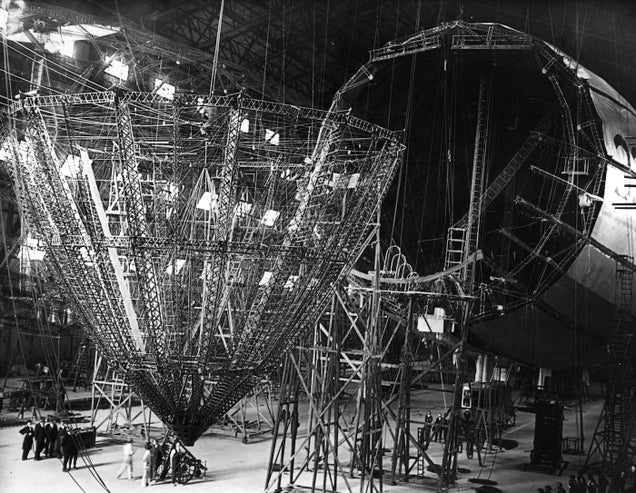 S(Photo by Topical Press Agency/Getty Images)
A pair of Gloster Grebe fighter planes, tethered to the underside of the British Royal Navy airship R33, October 1926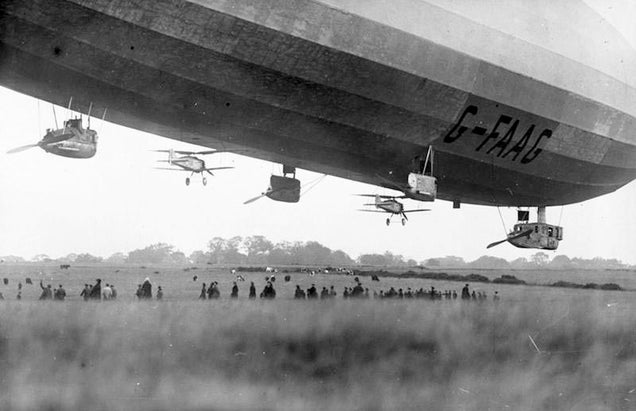 S(via imgur)
USS Los Angeles, upside down after a turbulent wind from the Atlantic, Lakehurst, New Jersey, 1926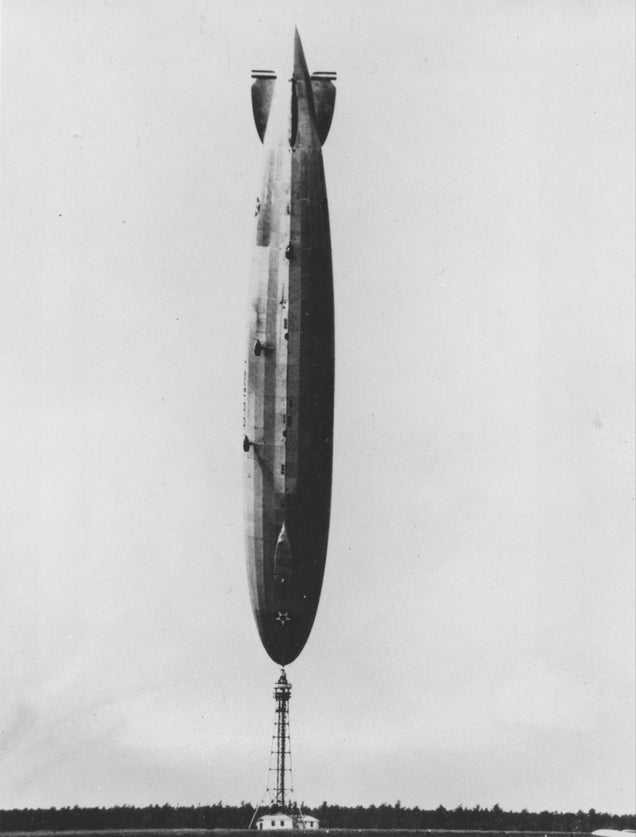 S(Photo by AP)
The LZ 127 Graf Zeppelin, a German airship, built between 1926 and 1928, made 590 flights and retired in 1937.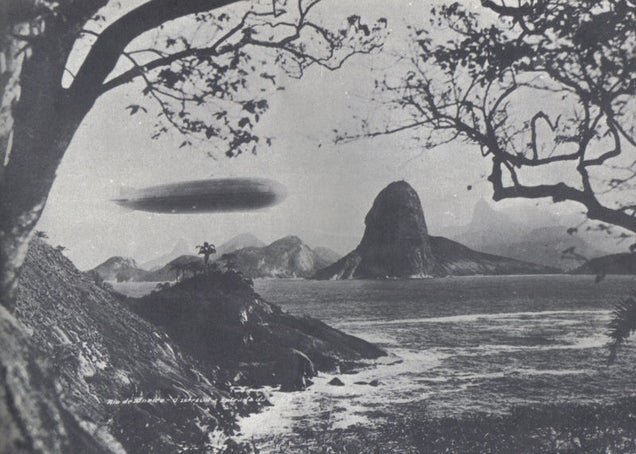 S
Over Guanabara Bay, near Rio de Janeiro, Brazil, May 1930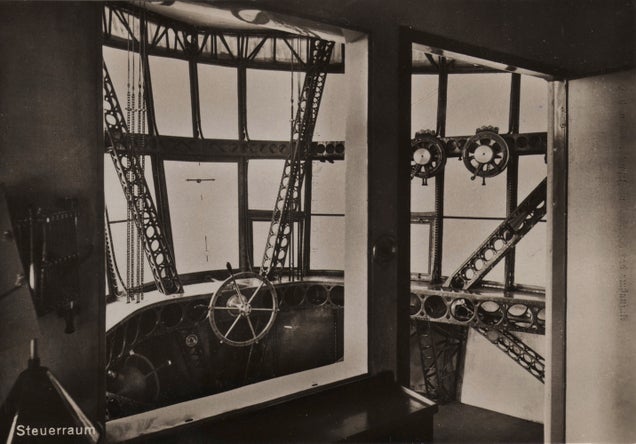 S
Control room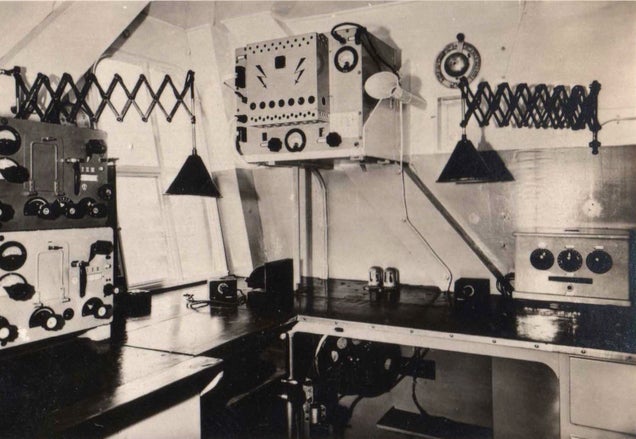 S
Radio room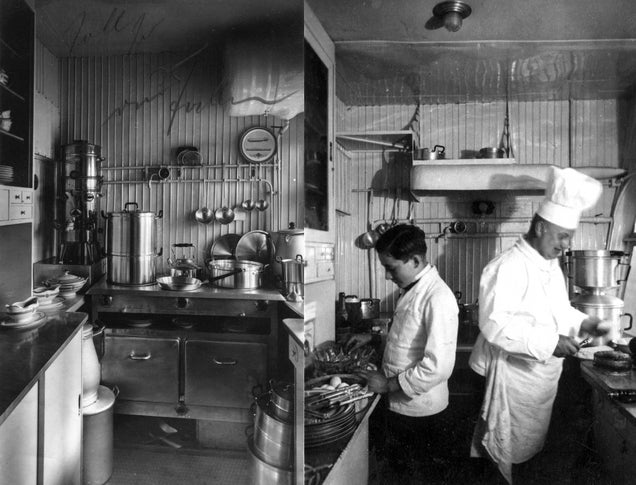 S
Kitchen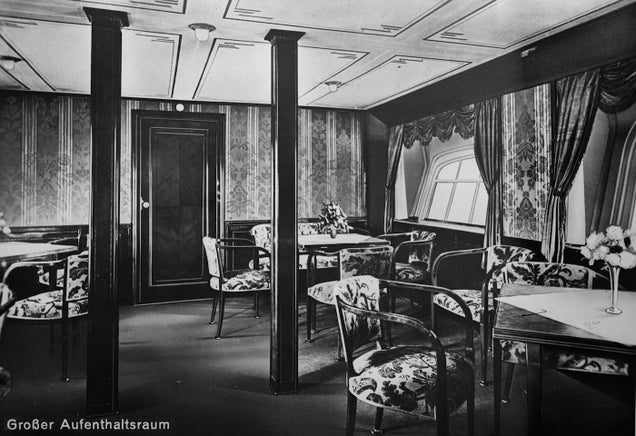 S
Dinner room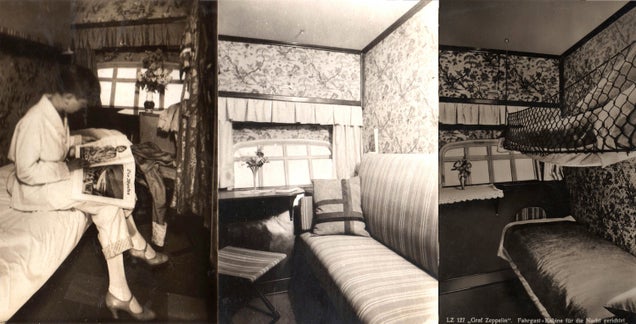 S
Passenger cabins
(via Whooligan, Fox Photos/Getty Images and Airships)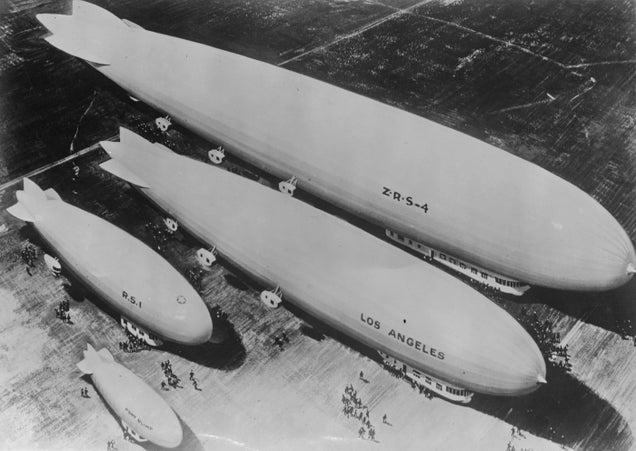 S(Photo by Fox Photos/Getty Images)
His Majesty's Airship R100, built by the Airship Guarantee Company in 1929, first flew in November 1929. It made some trial flights, but in October 1930 it was broken up for scrap.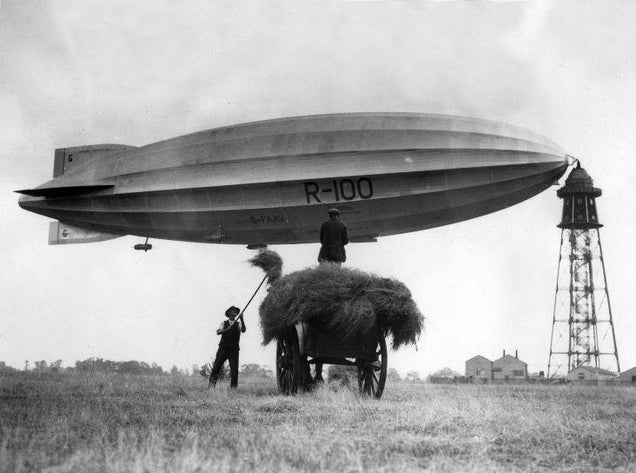 S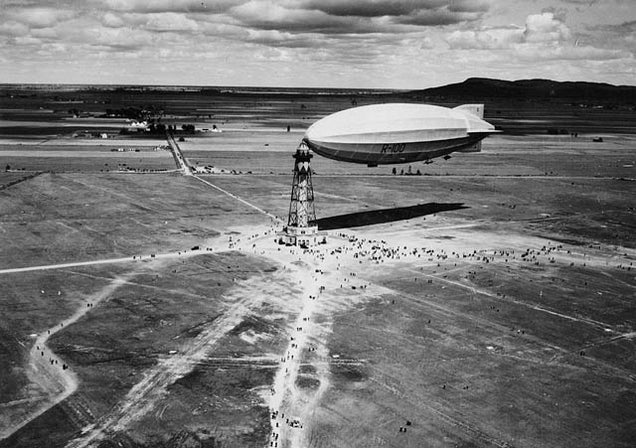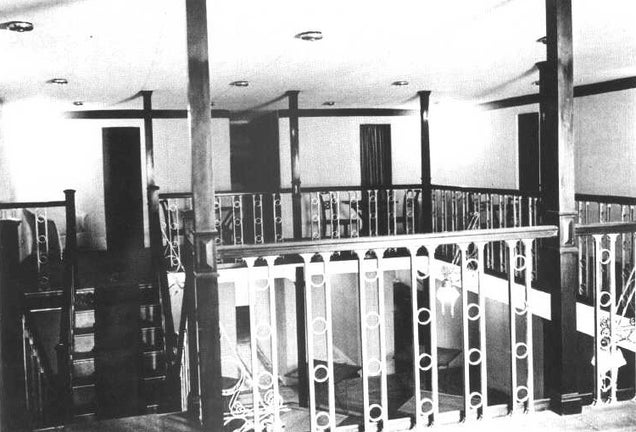 S
Grand Staircase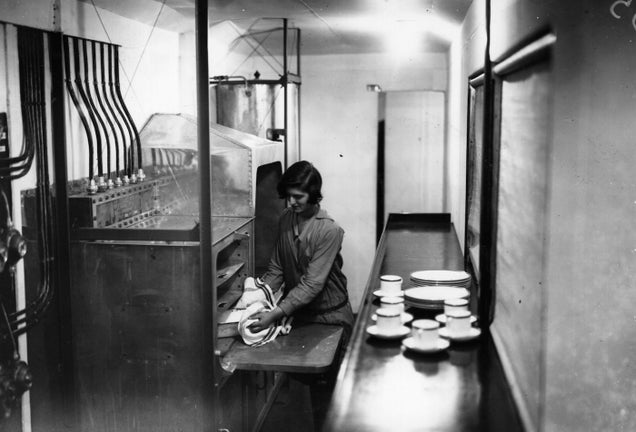 S
Kitchen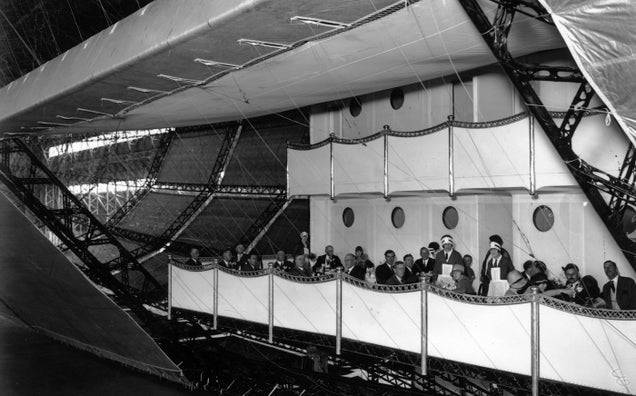 S
Dining room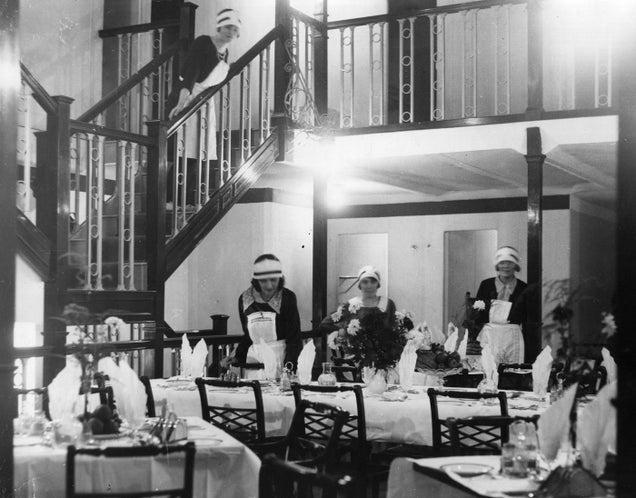 S
Tea Room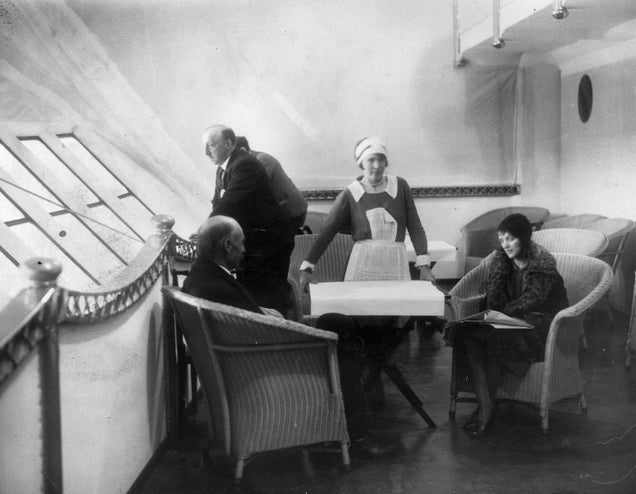 S
The Promenade Decks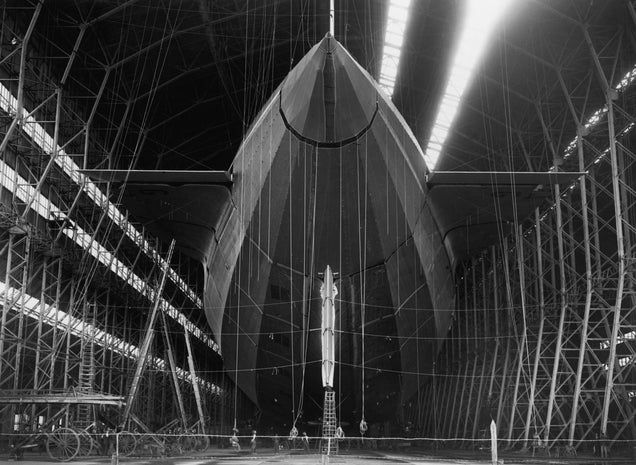 S
The tail view
(via National Archive, Fox Photos, Hulton Archive, Brooke/Topical Press Agency, Getty Images, The Airship Heritage Trust, Canada Library and Archives and Edward G. Malindine/Topical Press Agency)
The Slate All-Metal Dirigible, 1929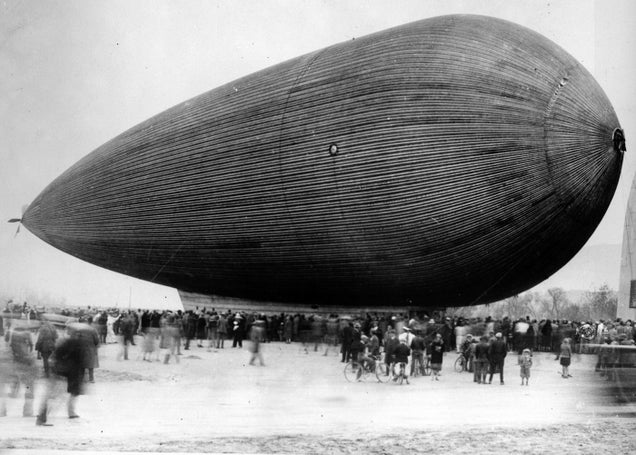 S(via Fox Photos/Getty Images)
R101, a British airship completed in 1929, crashed on 5 October 1930 in France during its very first overseas voyage. 48 of the 54 people were died on board.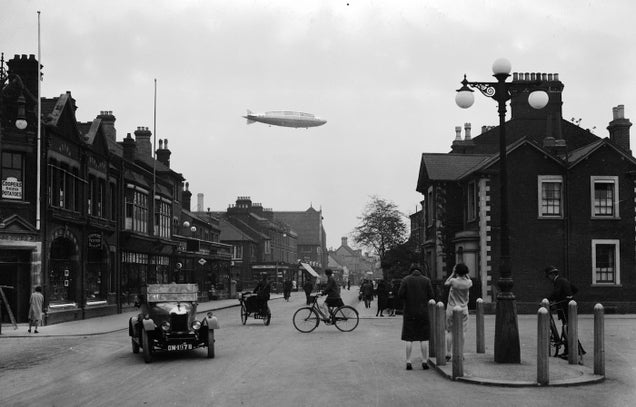 S
Over Bedford on its first flight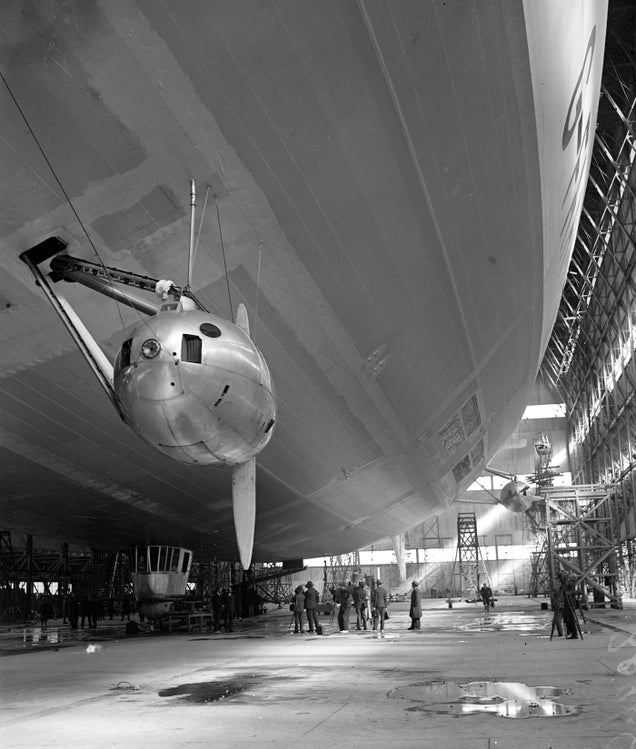 S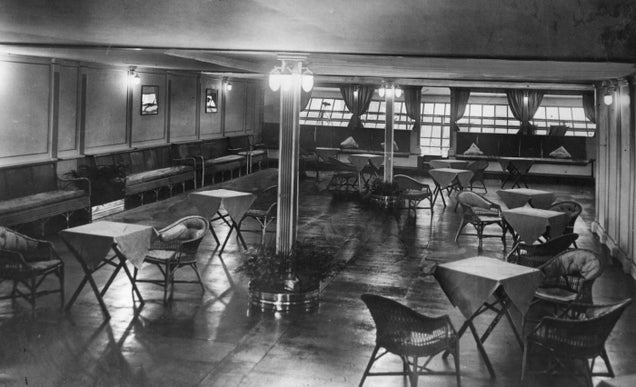 S
Lounge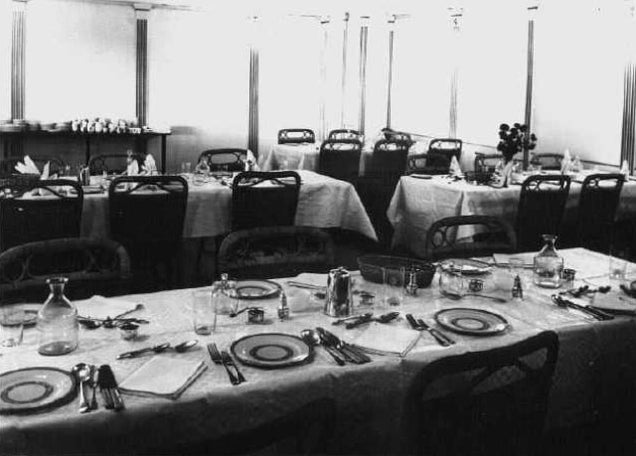 Dining room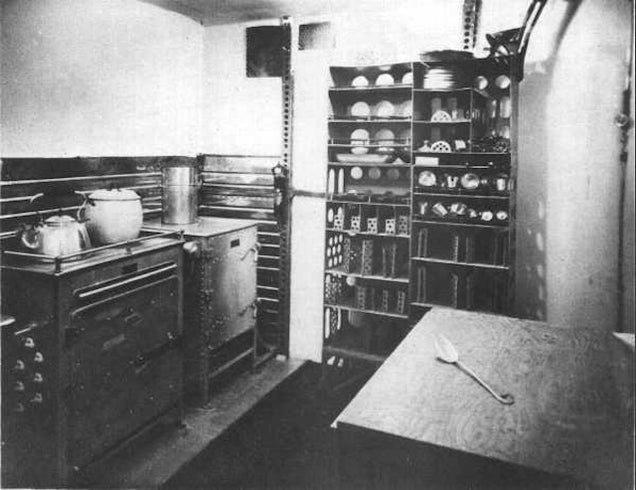 Kitchen
(via Hulton Archive, Fox Photos, Central Press/Getty Images and The Airship Heritage Trust)
The USS Macon inside Hangar One at Moffett Field, Sunnyvale, California, on October 15, 1933, following a transcontinental flight from Lakehurst, New Jersey.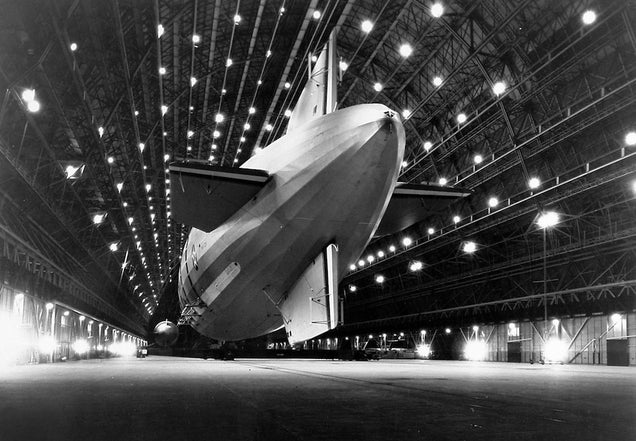 S(via Moffett Field Historical Society)
LZ 129 Hindenburg, built in 1936, flew for only 14 months (63 flights) between March 1936 and May 1937, when thirty-six people died in a fire named the Hindenburg disaster, which occurred while landing at Lakehurst Naval Air Station in New Jersey.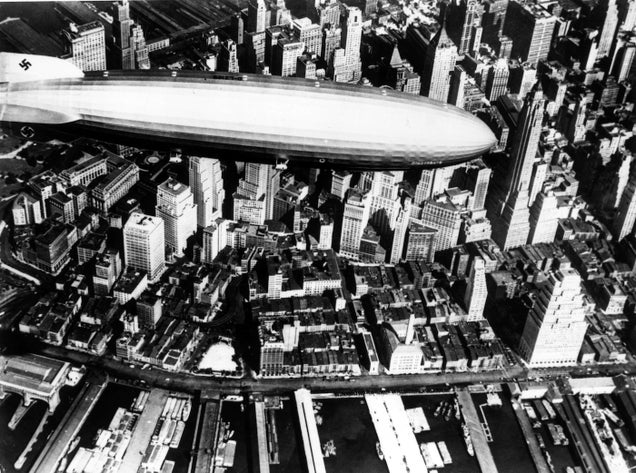 S
Over New York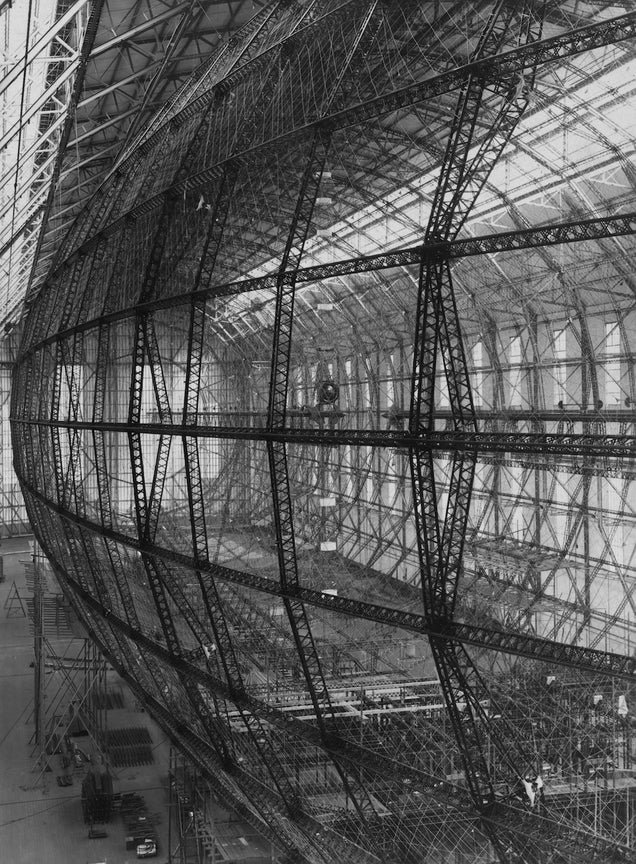 S
The vast and intricate framework of the Hindenburg in Friedrichshafen, Germany, October 1934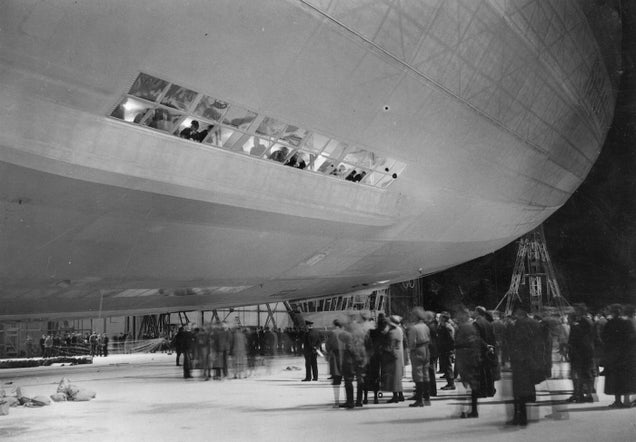 S
Before takeoff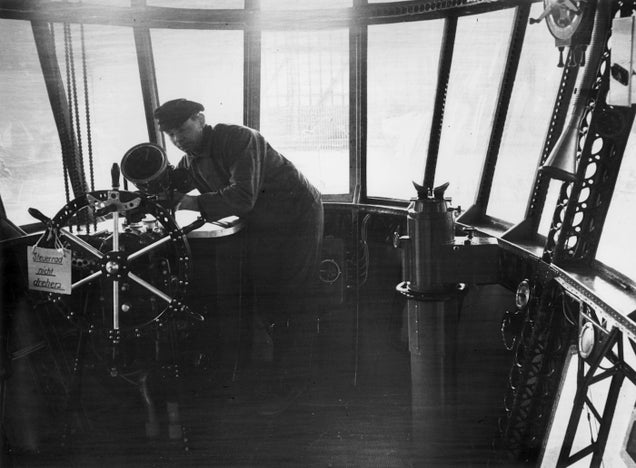 S
Control room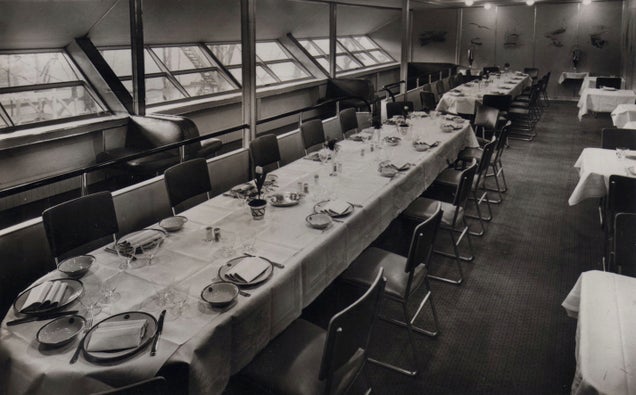 S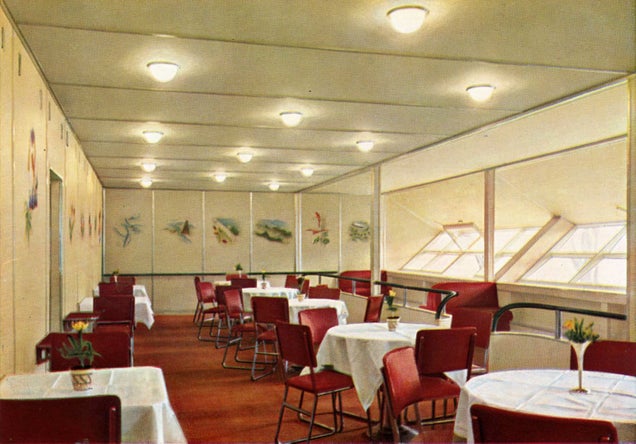 S
Dining room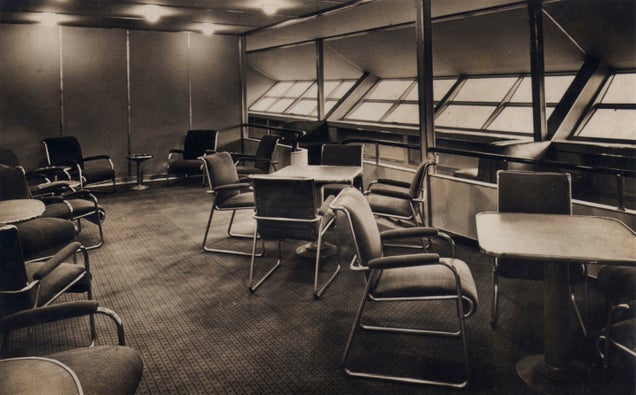 S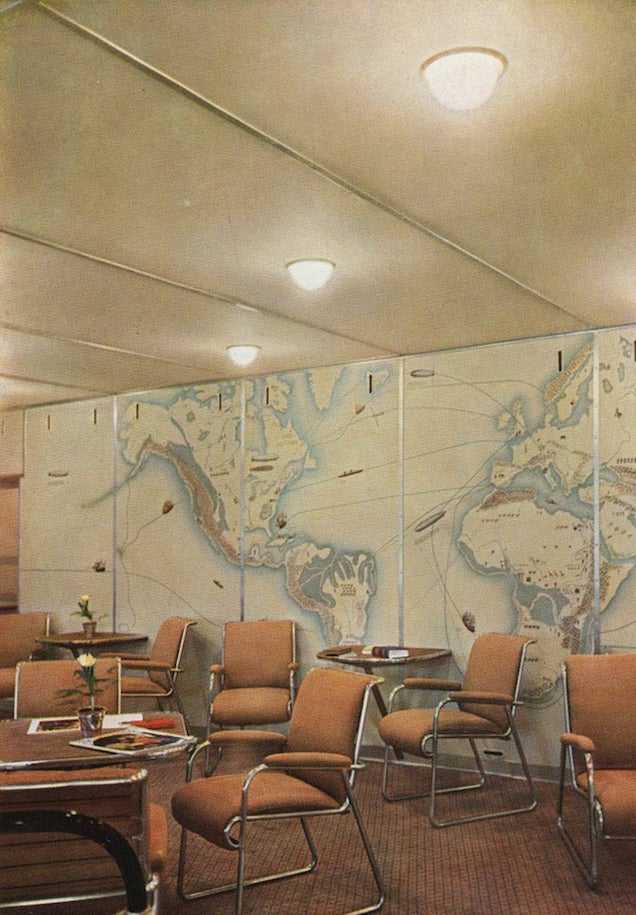 Lounge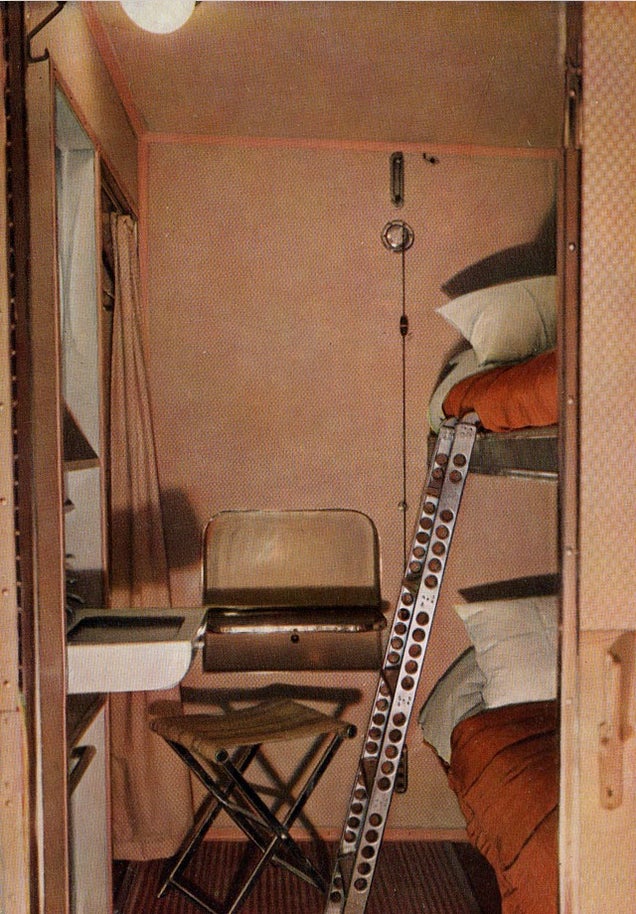 A cabin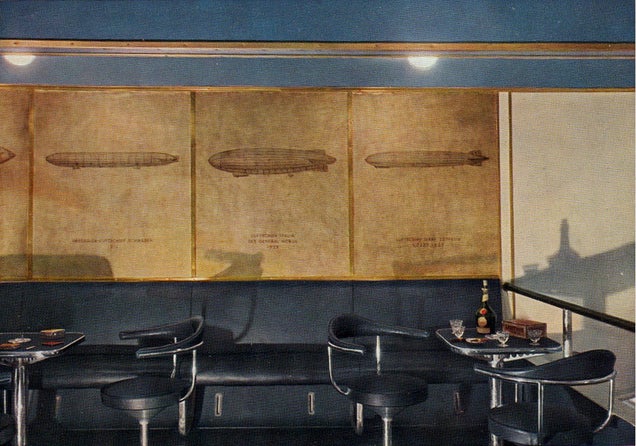 S
The smoking room, which was kept at higher than ambient pressure, so that no leaking hydrogen could enter here.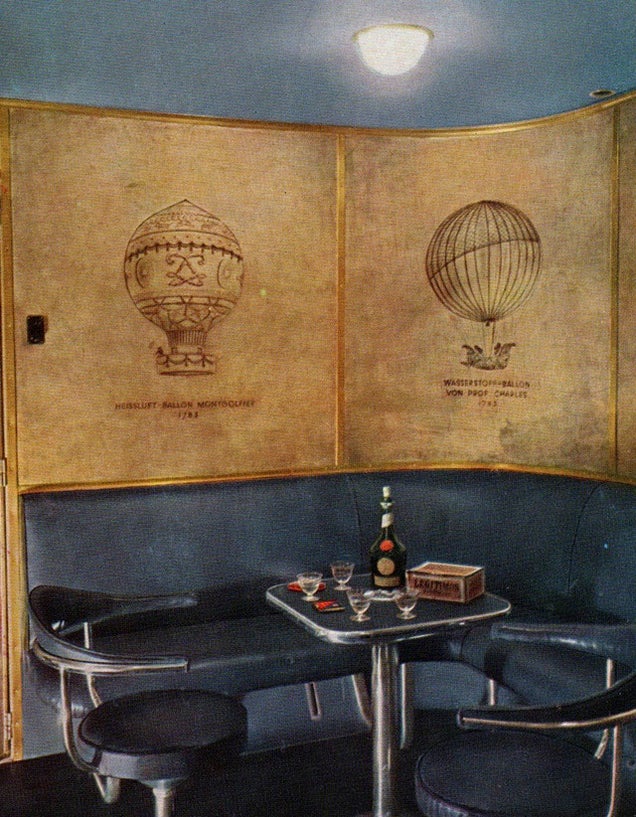 This room and the bar were separated with a double-door airlock. An electric lighter was provided, because no open flames were allowed aboard.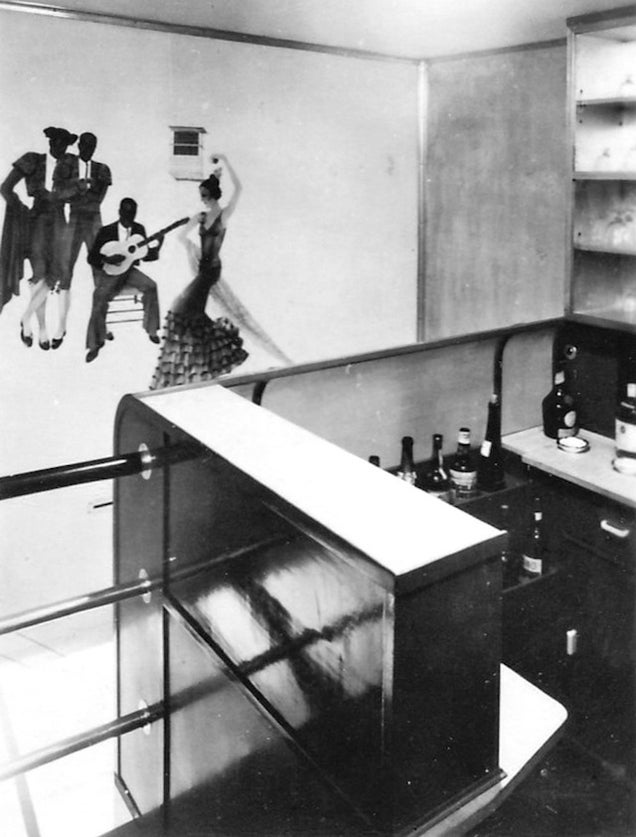 The Bar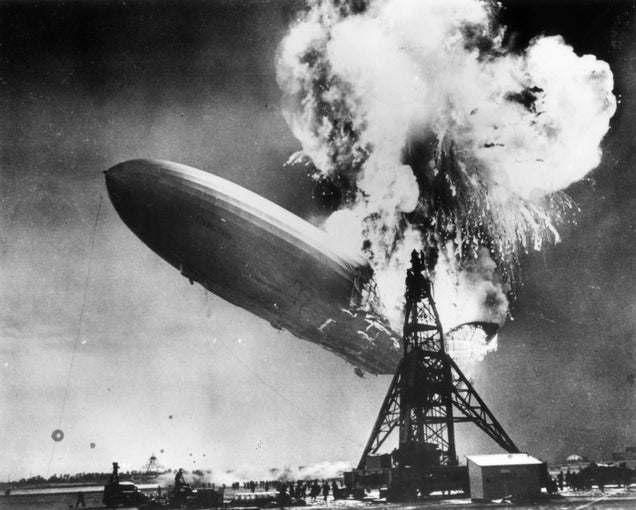 S
The end of the era of passenger-carrying airships – the Hindenburg disaster.
(via Central Press, Fox Photos, Sam Shere and Keystone/Getty Images and Airships)
The Zeppelin Hindenburg floats over Manhattan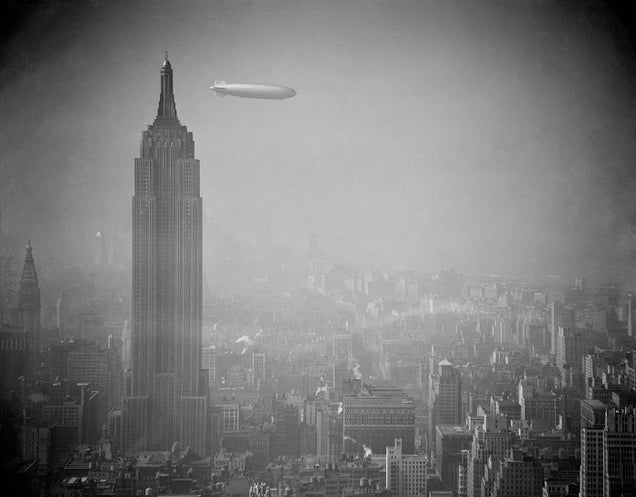 S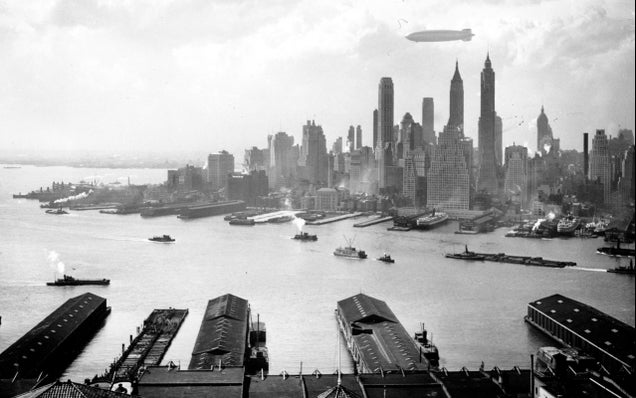 S(Photo by AP)
A blimp of the U.S. Navy is led onto the apron of an East Coast lighter-than-air station, before taking off on a patrol flight over the Atlantic Ocean, January 1943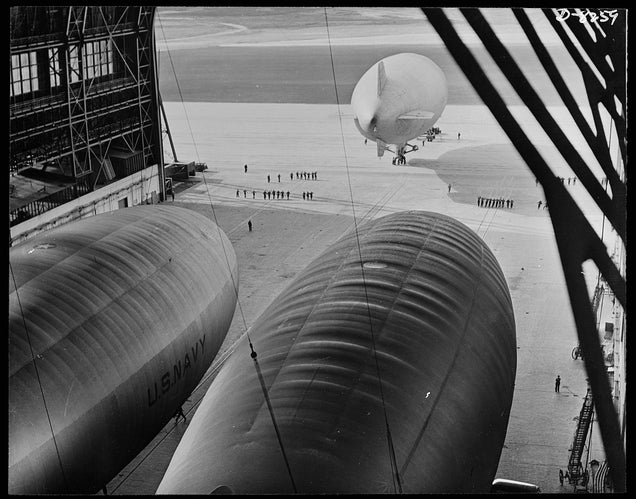 S(via Library of Congress)
Sunset over the Atlantic finds another United Nations convoy moving peacefully towards it destiniation. A U.S. Navy blimp, hovering watchfully overhead, is on the lookout for any sign of enemy submarines, June 1943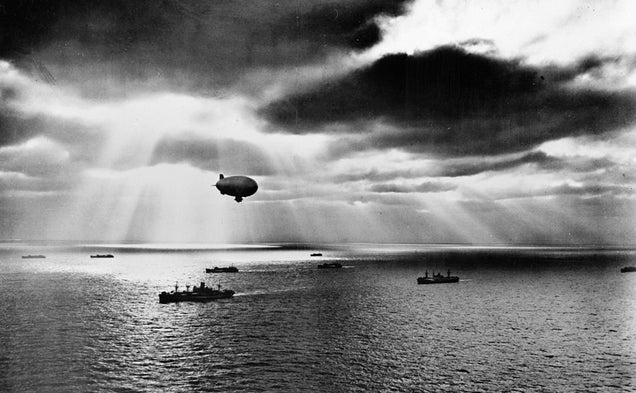 S(via Library of Congress)
An echelon of US Navy airships over California, 1944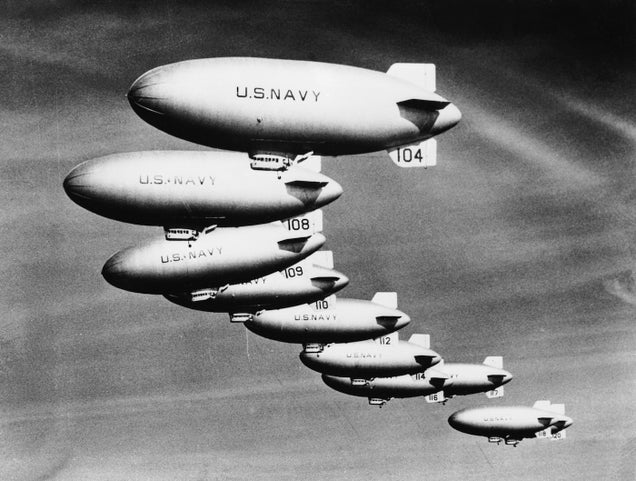 S(Photo by Keystone/Getty Images)