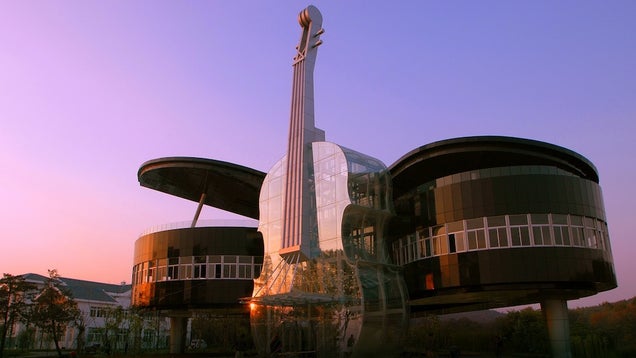 S
Sometimes a group of architects just goes completely crazy. Or somebody with a lot of money to burn decides to pay some architects to realize a completely insane dream. Either way, what you get are these examples of the most extreme buildings ever created.
Piano and Violin Building, Huainan City, China, built in 2007 to promote a newly-developed area, designed by some students of Hefey University of Technology with the designers of the company Huainan Fangkai Decoration Project Co.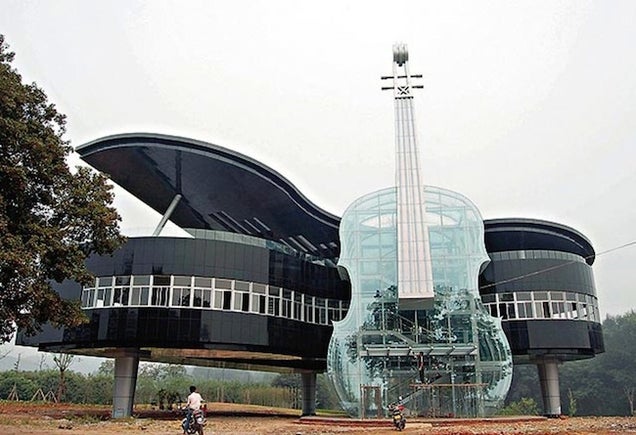 S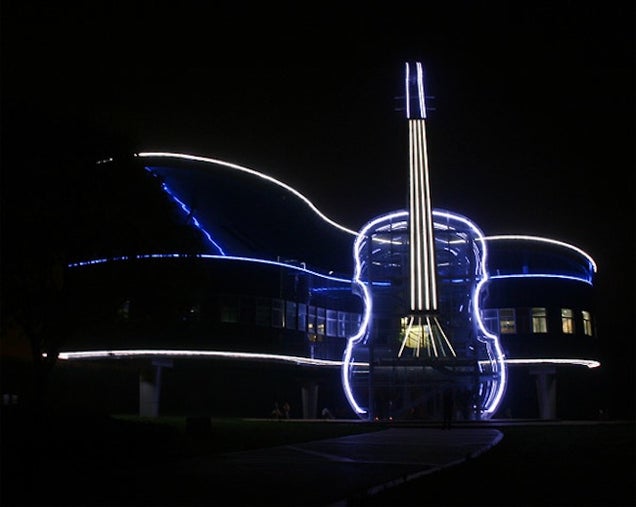 S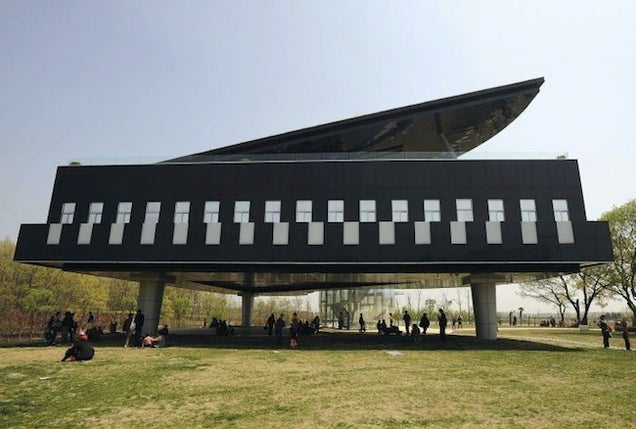 S
(via Dramafever)
Indira Gandhi Planetarium, Patna, India, opened in 1993, look like Saturn with a series of rings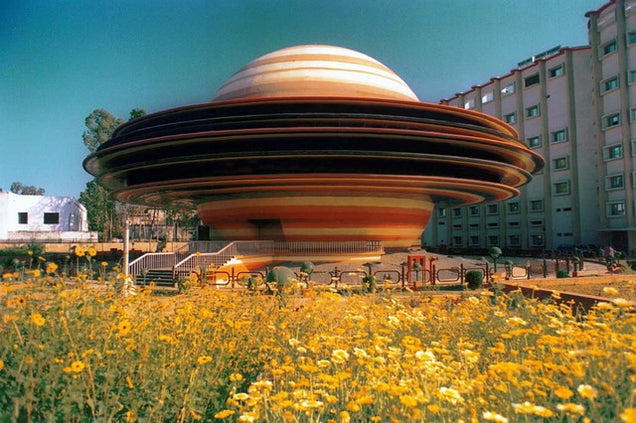 (via Reddit India)
Montaña Mágica Lodge, in Huilo Huilo, a private Natural Reserve in Chile, a four-star water spewing volcano hotel with only 9 rooms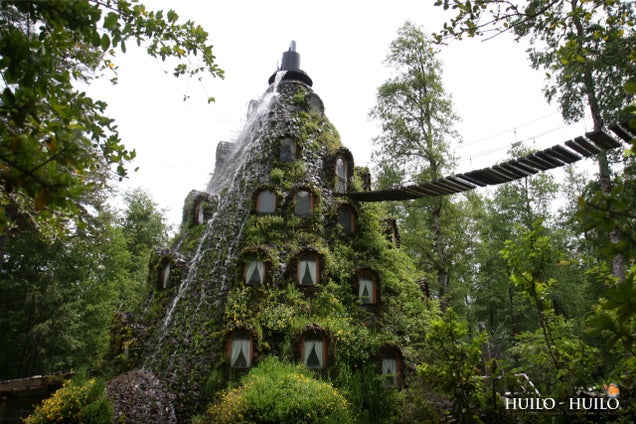 S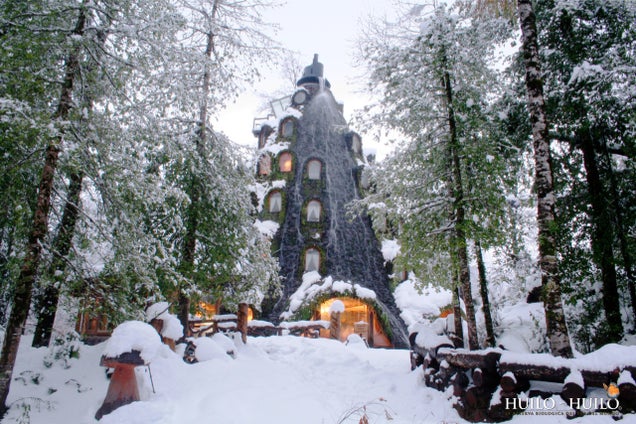 S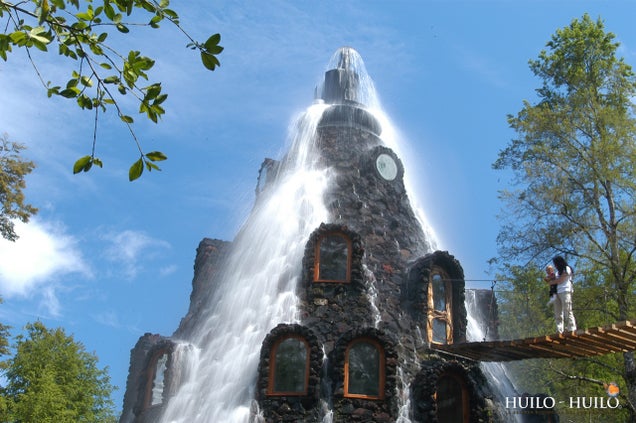 S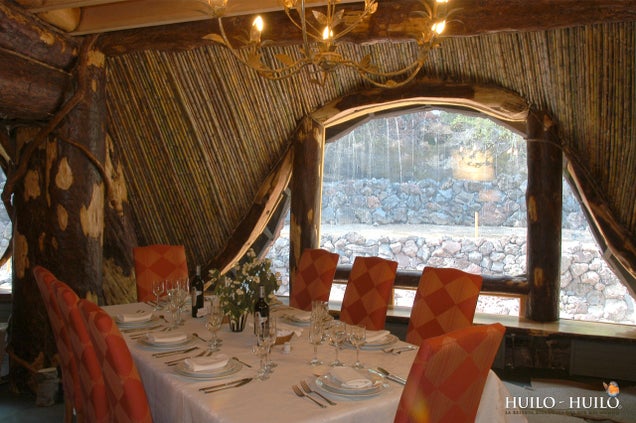 S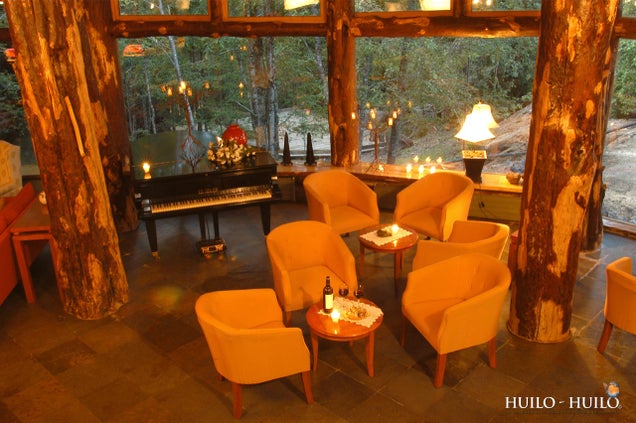 S
(via Huilo Huilo)
The 1,100 square feet home of Bruce Townsley, converted from an Atlas F missile silo in Texas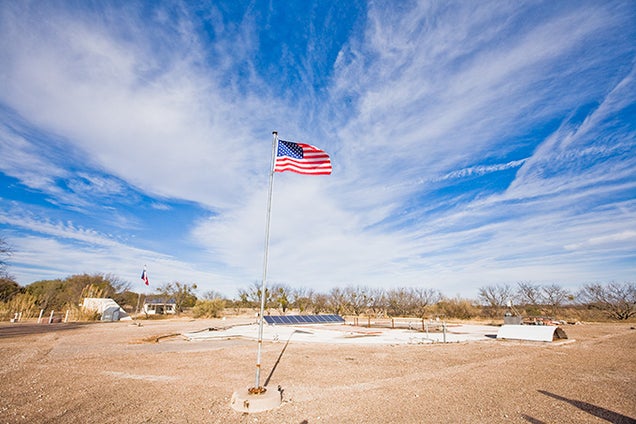 S
Do you like awesome underground bunkers? Find more secret bunkers or incredible underground homes here.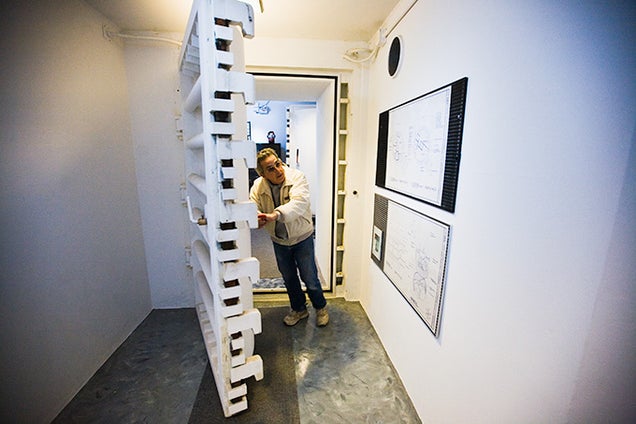 S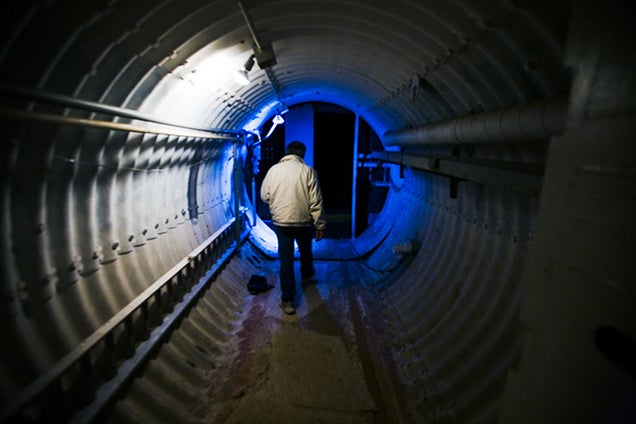 S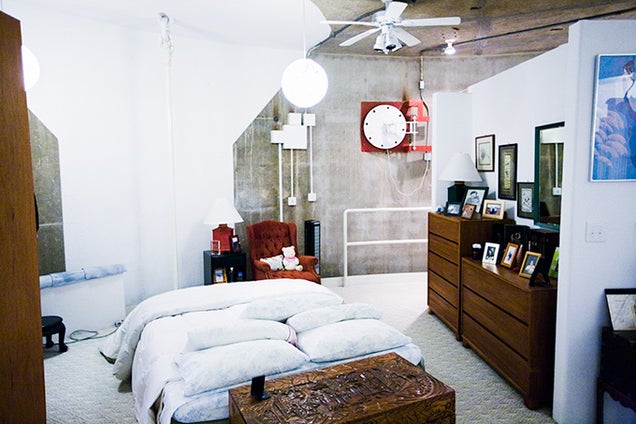 S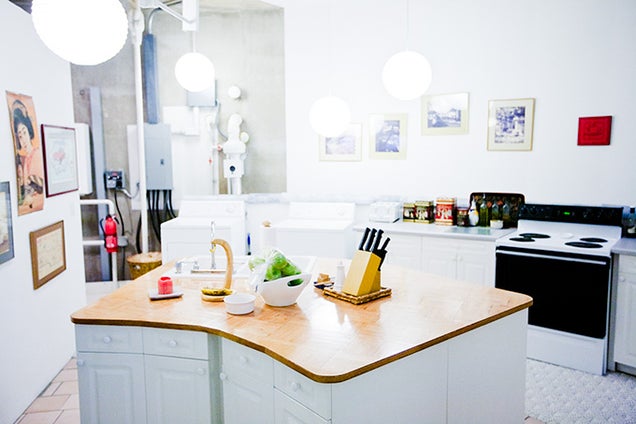 S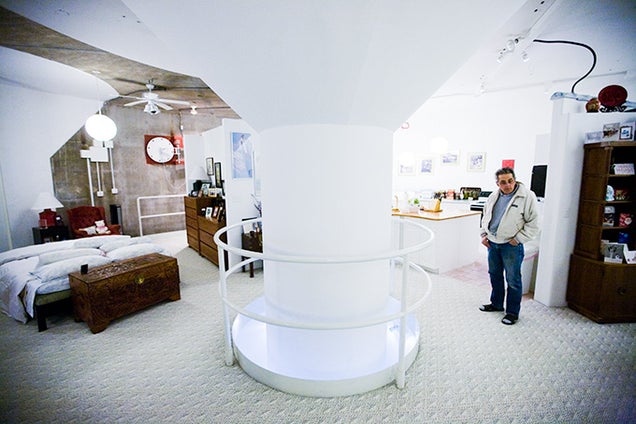 S
(via Wired)
Toilet-Shaped House (named Haewoojae), built by Sim Jae-Duck, the chairman of the organizing committee of the Inagural General Assembly of the World Toilet Association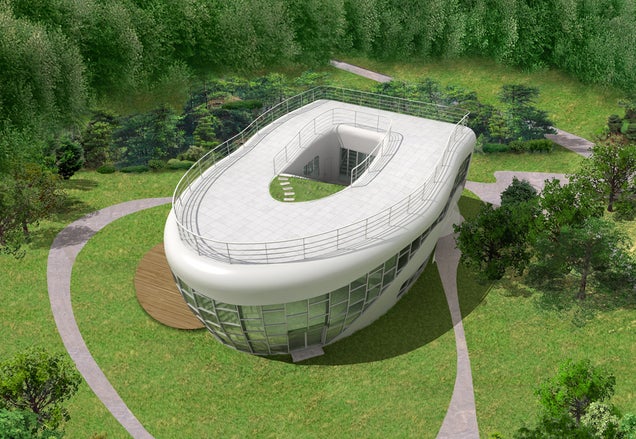 S
The building is an official Toilet Museum since 2011.
S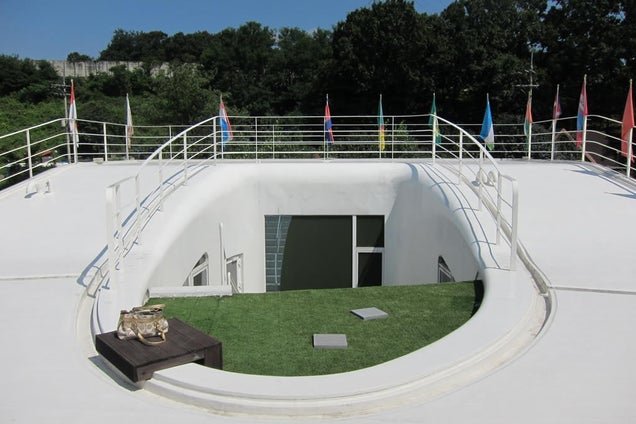 S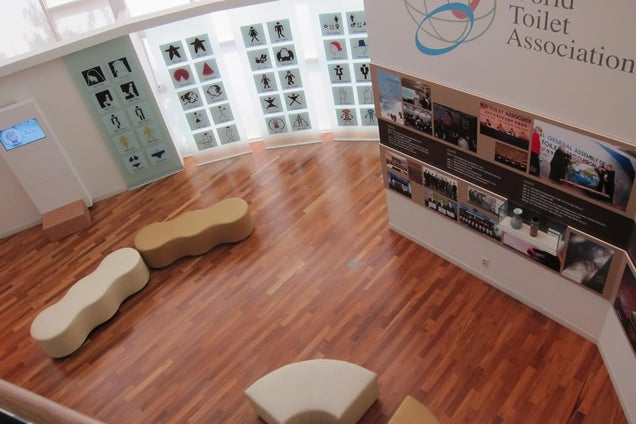 S
(via World Building Directory)
The two-story Dune House by William Morgan, built into the Atlantic Beach sand dunes (created by Hurricane Dora in 1964) in 1975, Florida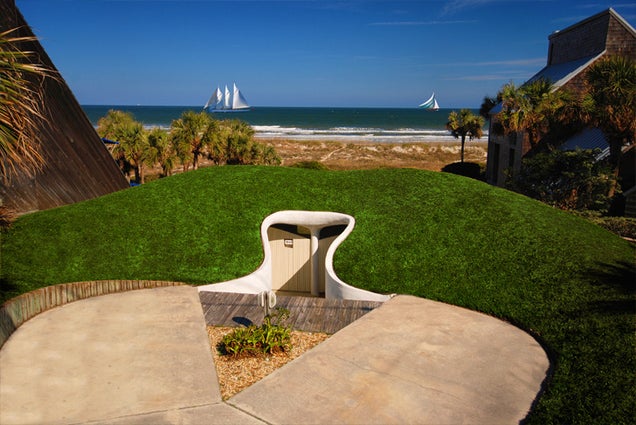 S
Here are more real-life houses that look like they belong in the Shire.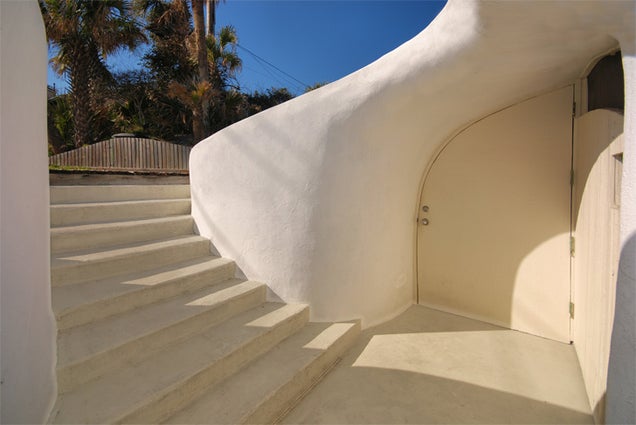 S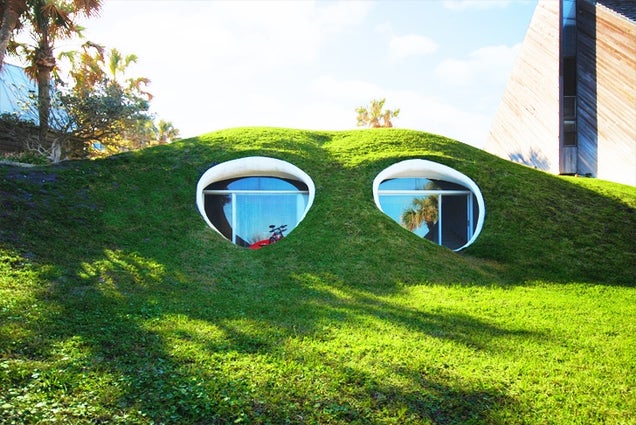 S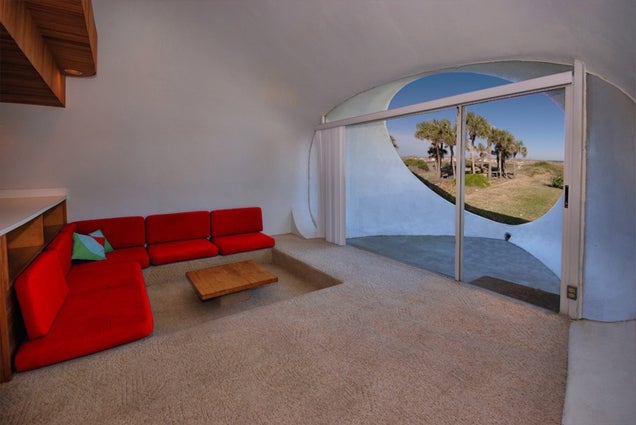 S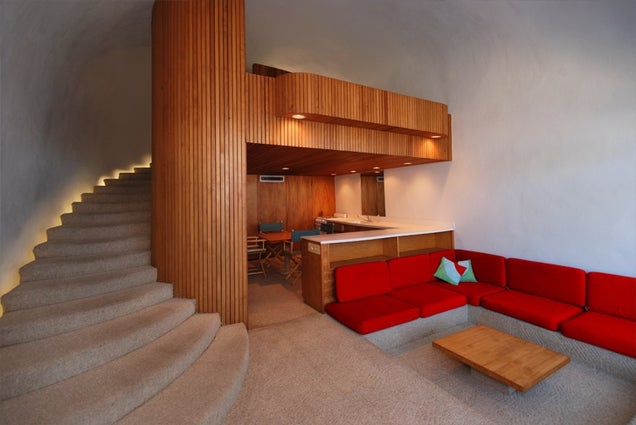 S
(via inhabitat)
Shrek and Fiona Castle in Akimovka, Ukraine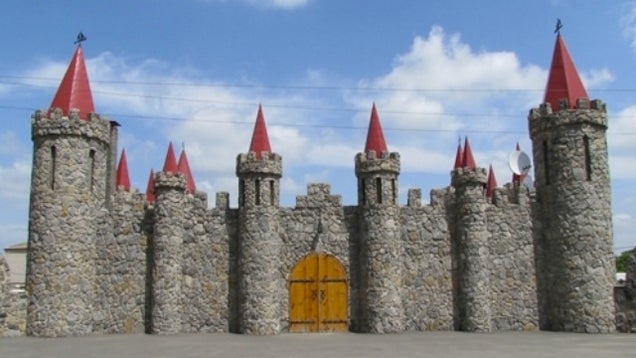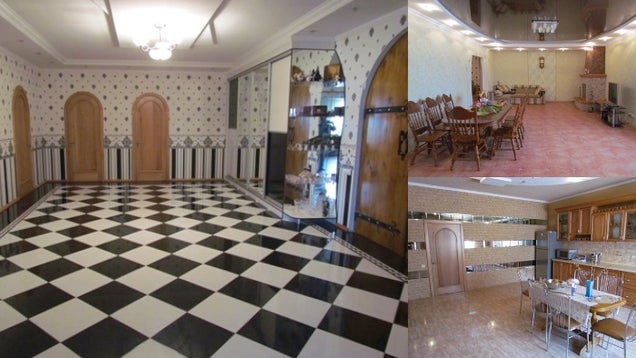 S
The 3200 sq foot, (300 sq metres) castle has three halls, a bedroom and a giant kitchen. Unfortunately the towers are fake.
(via EnglishRussia)
Sutyagin House in Arkhangelsk, Russia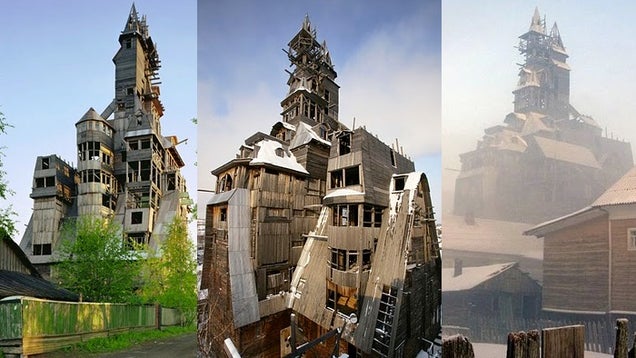 S
Maybe it's the world's tallest wooden house with 13 stories and a 44 m tall tower. Nikolai Petrovich Sutyagin and his family started the construction in 1992, and finished fifteen years later. In 2008 the city ordered it to be demolished because of fire hazard (wooden structures are limited by law to two stories). What a loss! Here are some incredible strange or wonderful castles and mansions that were built by only one person.
(via Nate Maas)
Headquarters of United Equipment Company, Turlock, California, built in 1976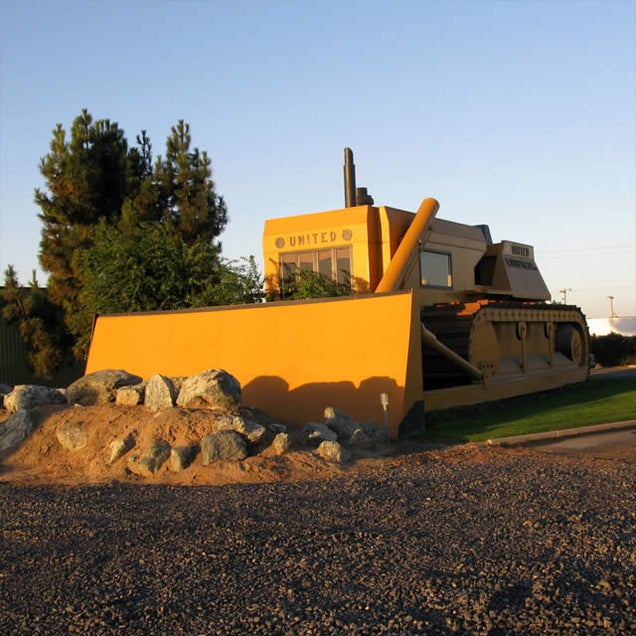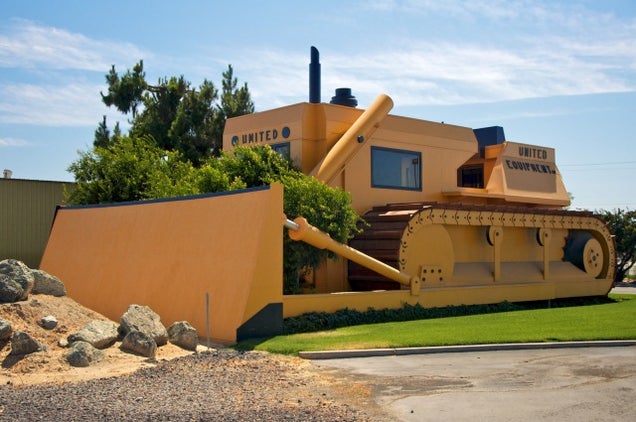 This building in Perm, Russia with colorful book covers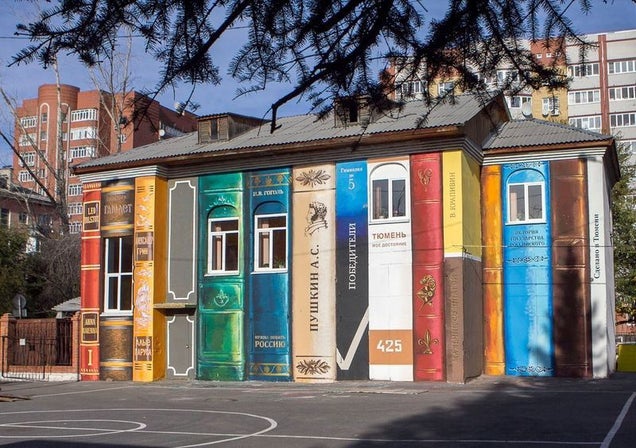 S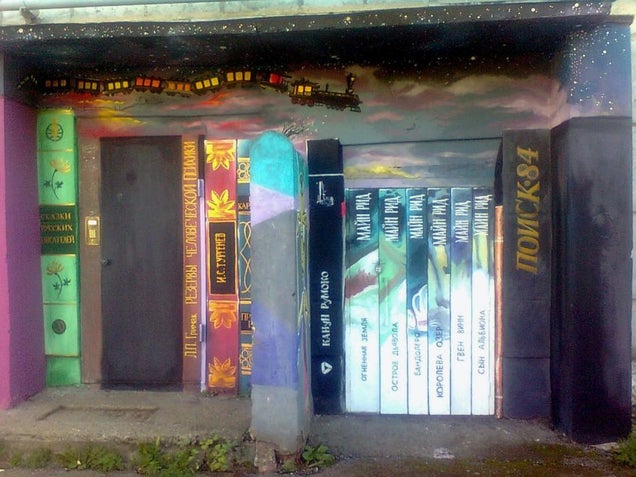 S
(via English Russia)
Kansas City Public Library, Kansas City, Missouri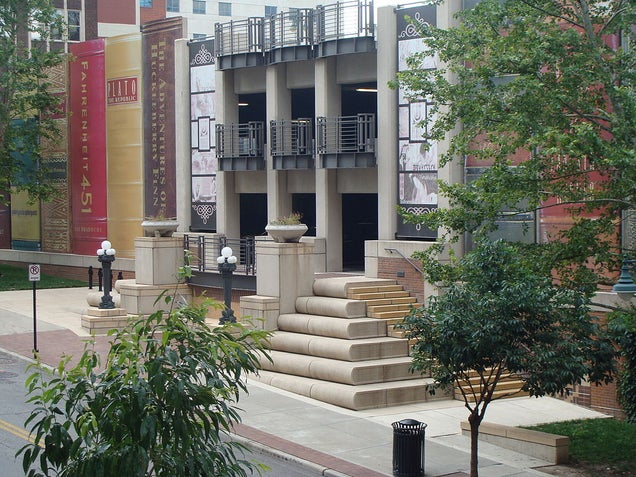 S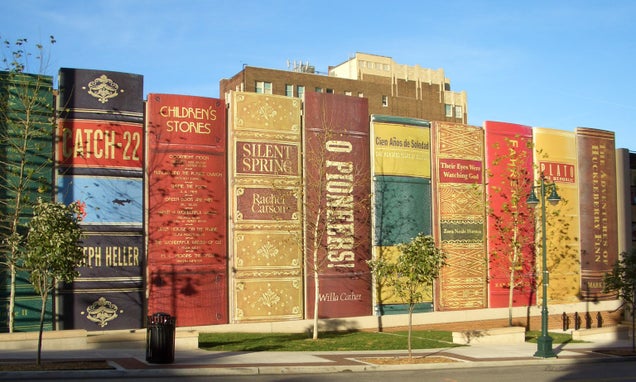 S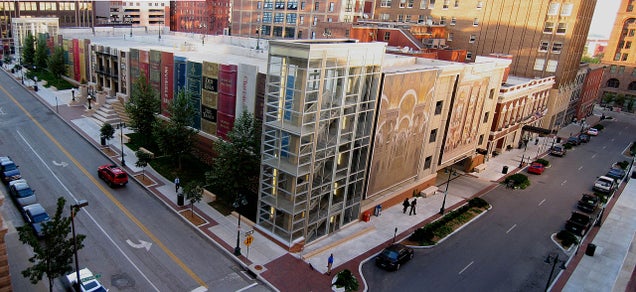 S
(via Wikimedia Commons 1 – 2 and Famous Places)
The 10-story Office Centre 1000 in Kaunas, Lithuania with an 1926 banknote, completed in 2008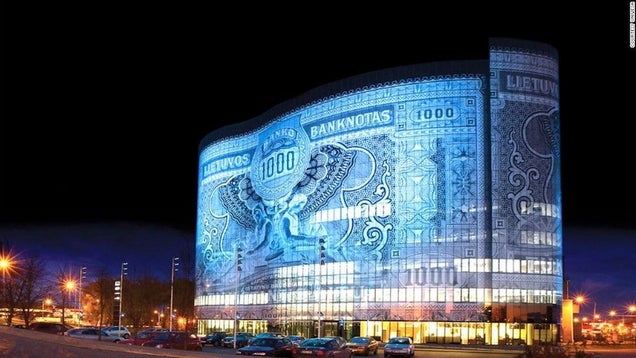 S
(via Designing For Tomorrow)
The 17-story Wat Samphran Temple, Khlong Mai, Thailand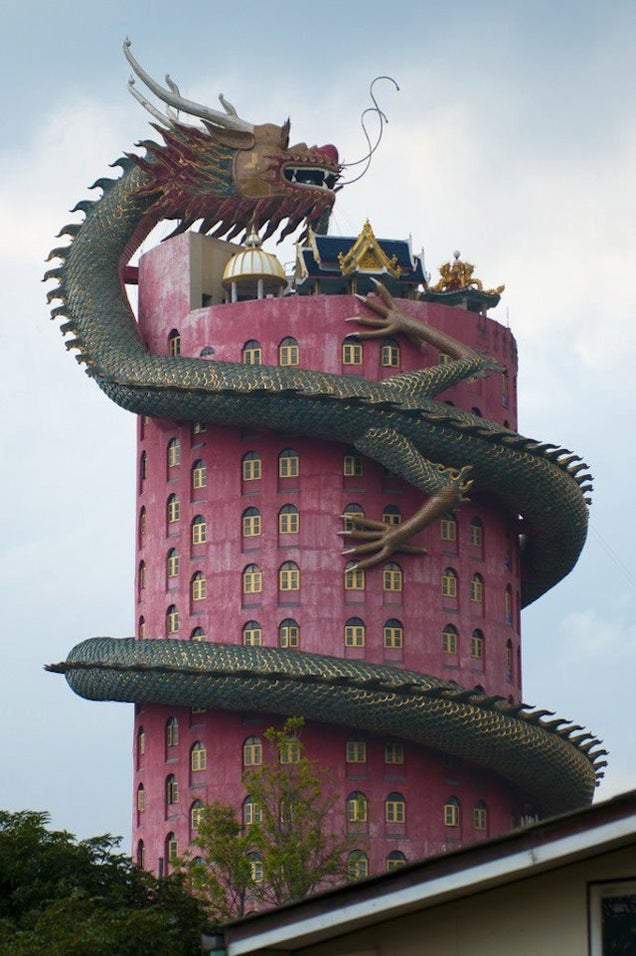 (via Bizarbin)
The ship-shaped Klimahaus Bremerhaven 8 Ost in Bremerhaven, Germany
S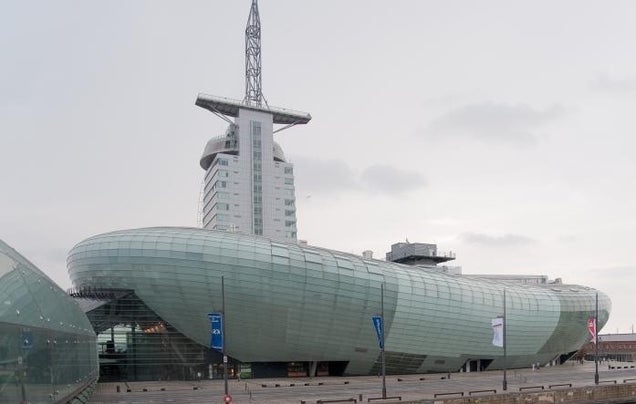 S
(via Klimahaus Bremerhaven on Facebook and Jacqueline Poggi)
A shoe-shaped building in Hallam, Pennsylvania, built in 1948 and used as a guest house by Mahlon N. Haines, an owner of a shoe company. It has 3 bedrooms, 2 bathrooms a big living room and a kitchen.
S
The 25 ft (7.6 m) tall building has five stories and now it's a museum.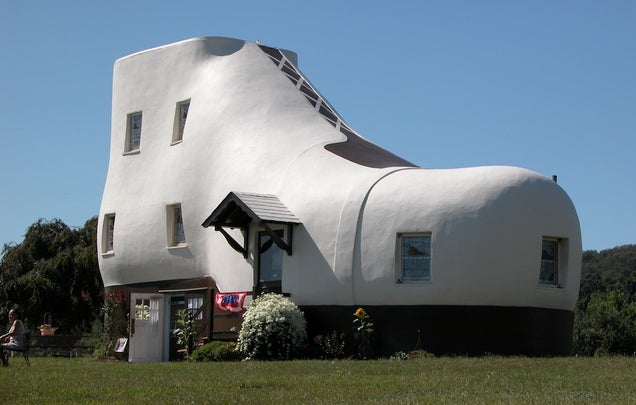 S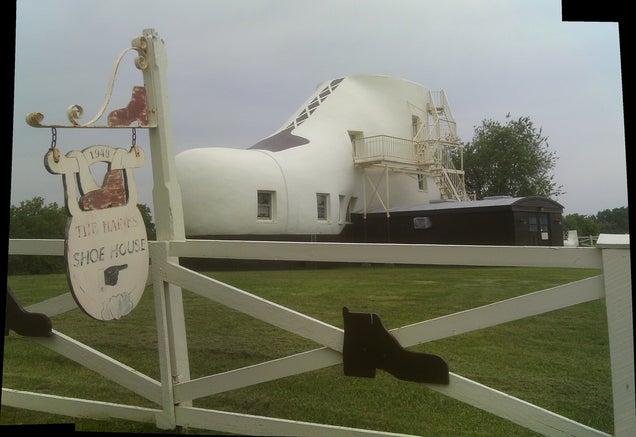 S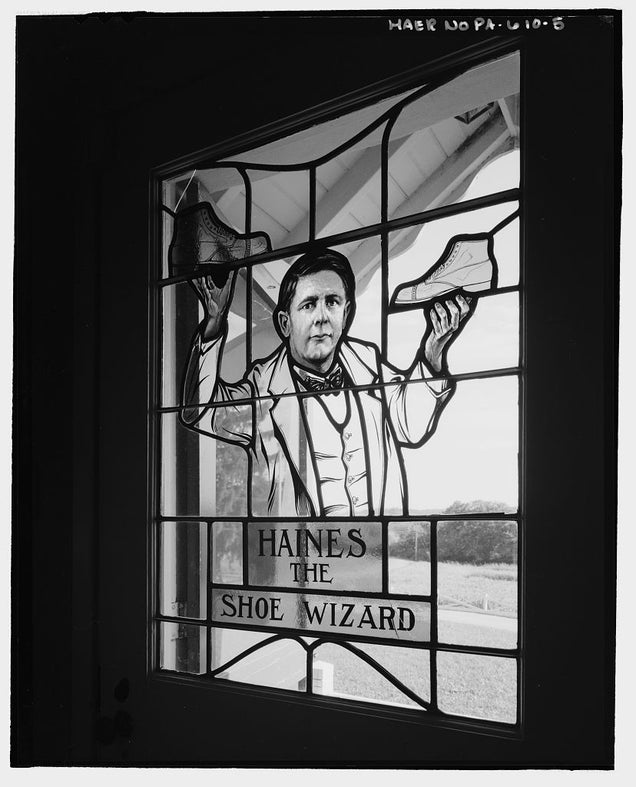 S
(via Library of Congress, Scotto Bear and Marvelbuilding)
The ten-story Tianzi Hotel, Hebei Province, China, built in 2000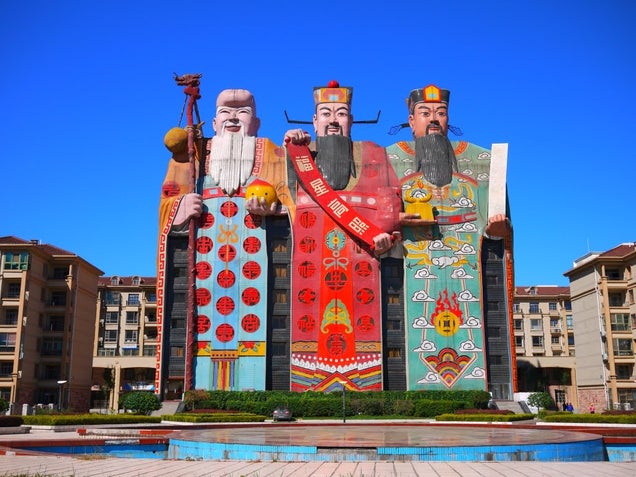 S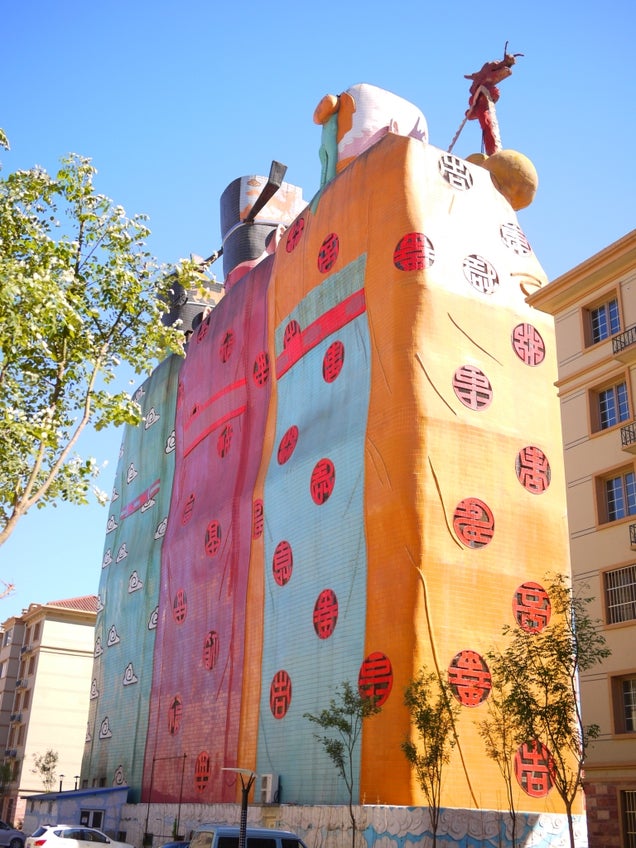 S
(via wohezuile and Magiczne odkrywanie świata)
Nautilus House, Mexico City, Mexico, designed by Javier Senosiain (of Arquitectura Organica) in 2006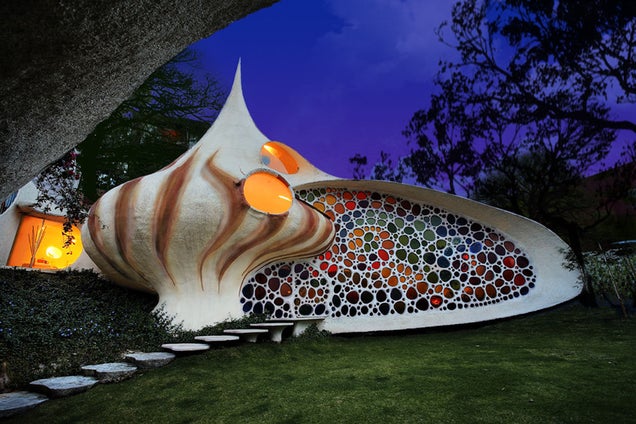 S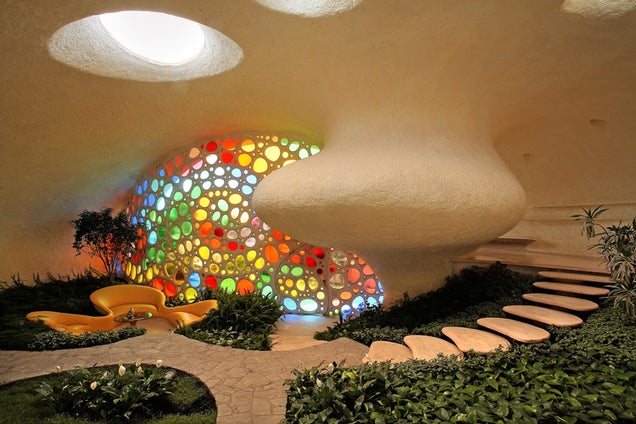 S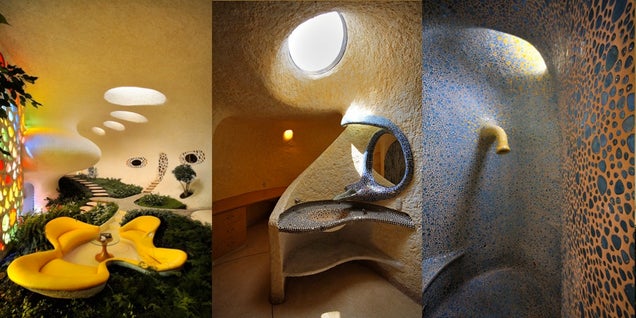 S
(via Arquitectura Organica)
The Headquarters of Furnitureland South, the largest furniture retailer in the world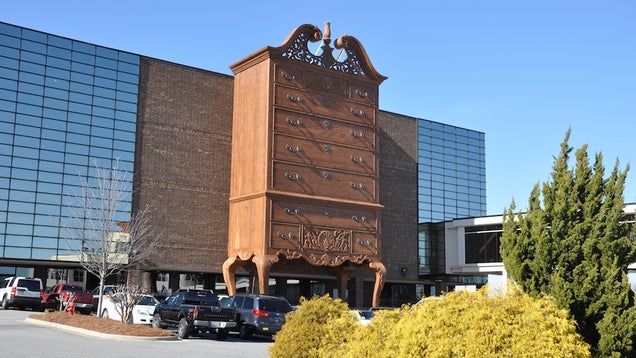 S
(via Curiouser and Curiouser)
A Teapot-shaped museum in Meitan, China, the world's biggest teapot in the "hometown of green tea"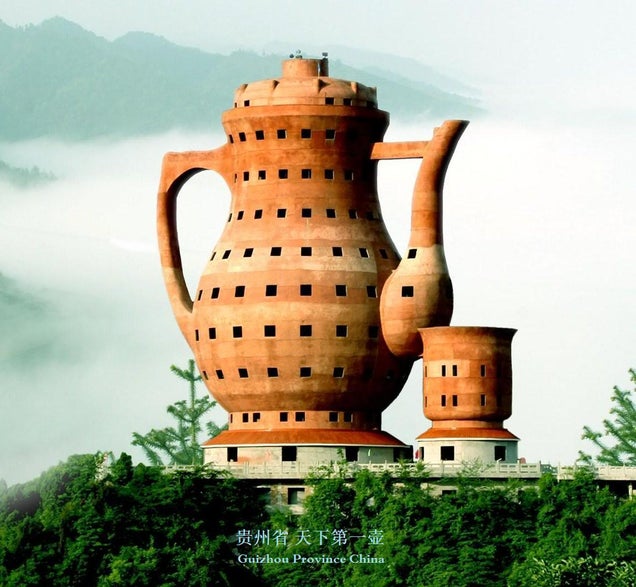 S
It has a maximum diameter of 78.7 ft (24 m) and a height of 242.8 ft (74 m).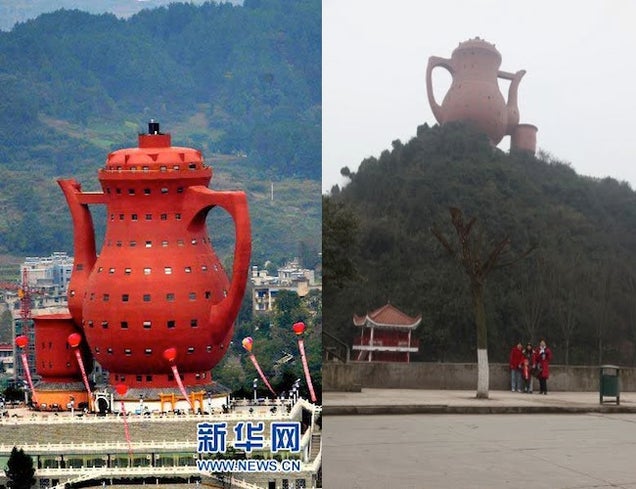 S
(via homedit, dramafever and Photobucket)
The largest maple wood basket ever: The Longaberger Company headquarters in Newark, Ohio, completed in 1997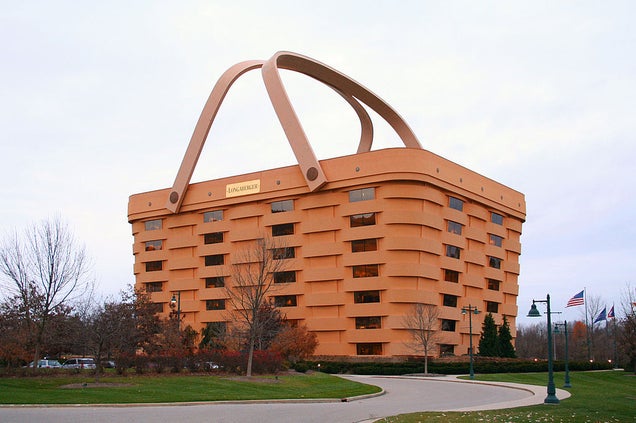 S
It's 160 times larger (180,000 square foot or 16722 sqm) than the Medium Market Basket, the company's number one model and providing space for 500 employees.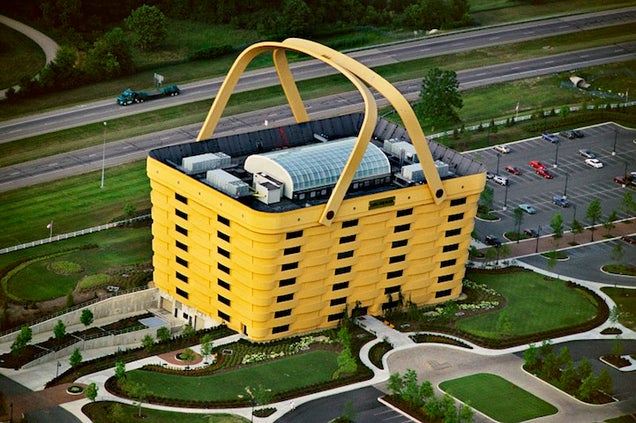 S
(via Wikimedia Commons and My Modern Met)
An underground home in Las Vegas, converted from a Cold War-era bunker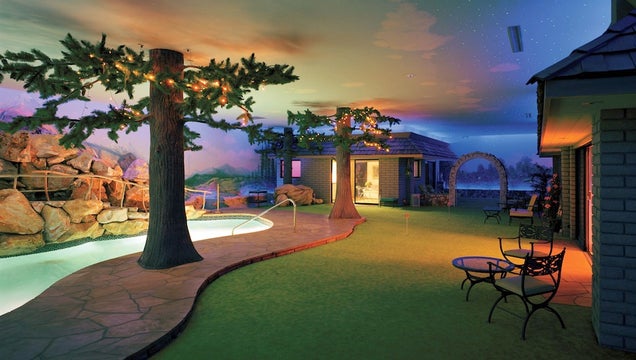 S
3970 Spencer boasts all the comforts of suburban life in Las Vegas, circa the late 1960s: A heated pool (with a water fountain), a four-hole putting course, jacuzzis, a bar, and a dance floor. Then there are more unusual features, like the sky control system—a dimmer that can be set to "morning," "dusk," or "night," which activates the "stars" embedded in the ceiling. Just above them, a thick concrete shell protects this perfect suburban simulacra from impending nuclear doom.

The home was built in the mid-70s by one Girard B. "Jerry" Henderson, an entrepreneur whose company, Underground World Home Inc., specialized in luxury bunkers.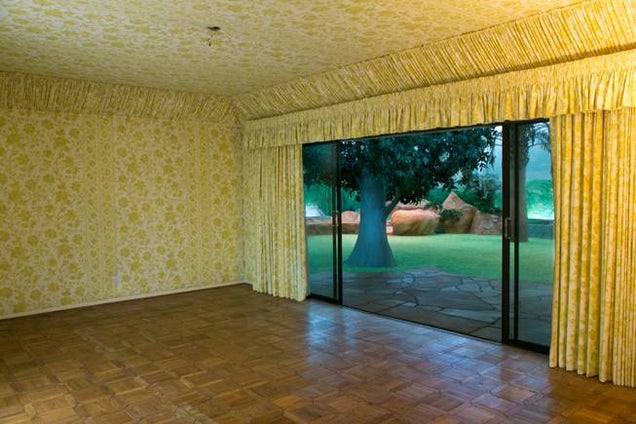 S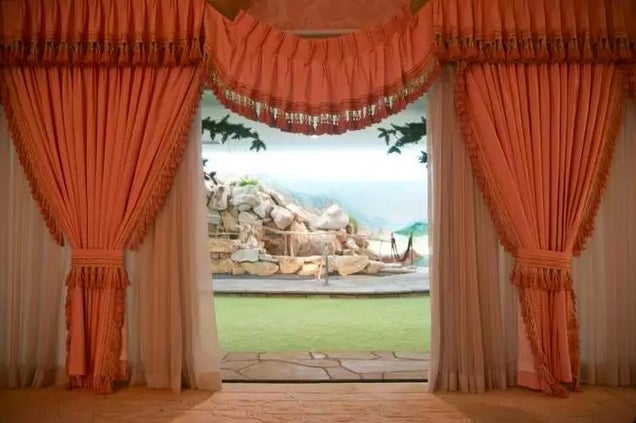 S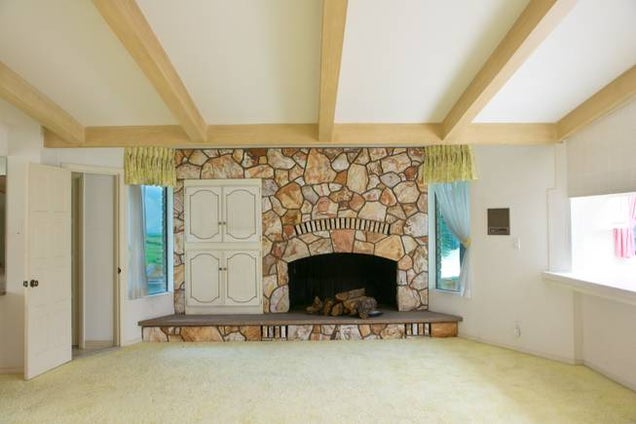 S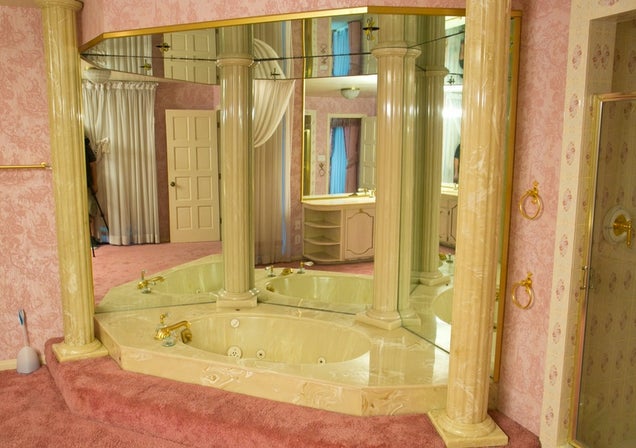 S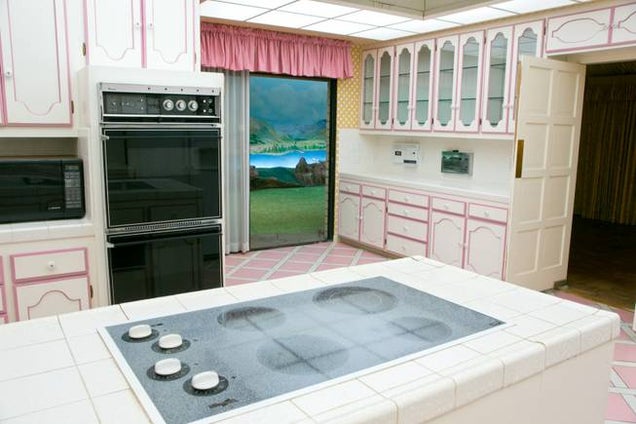 S
The 24-carat gold-plated Gold Pyramid in Wadsworth, Illinois with a 64 ft (19.5 m) tall statue of Ramses II, built built in 1977 by Jim and Linda Onan as a private residence. One of the pyramids contains a replica of King Tutankhamun's tomb and there is a pyramid-shaped garage.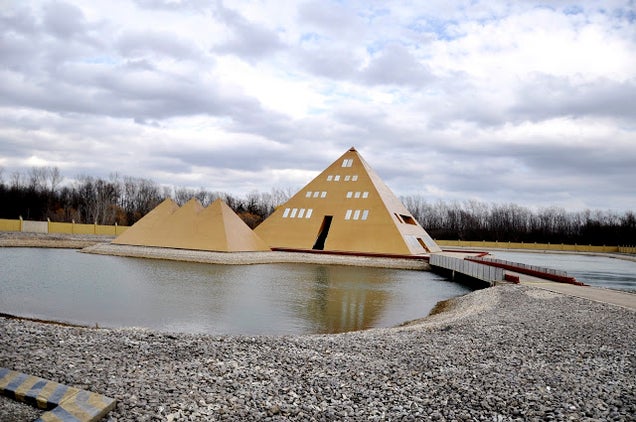 Ancient Egyptians, Romans and a number of Mesoamerican cultures also built pyramid-shaped structures, but now, in the age of skyscrapers there are some ultramodern ones, too.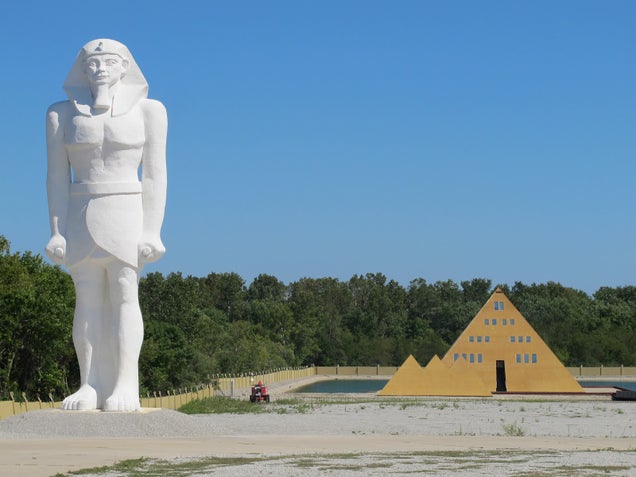 S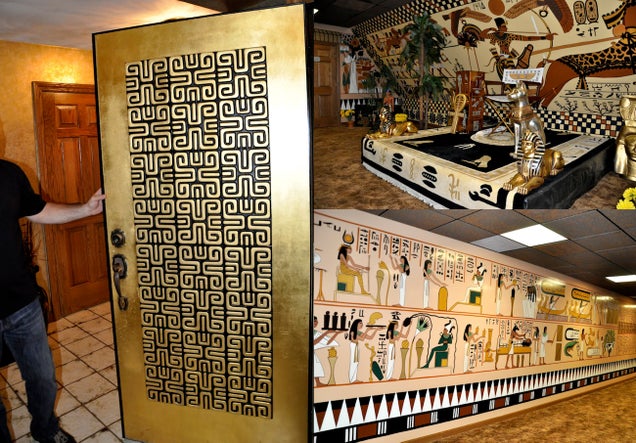 S
(via Just Another American Princess and All Over The States)
The faux-mountaintop villa of a Chinese doctor on the top of a 26-story building in Beijing, China, 2013. It was built illegally in the last six years, and cost about $2.4 million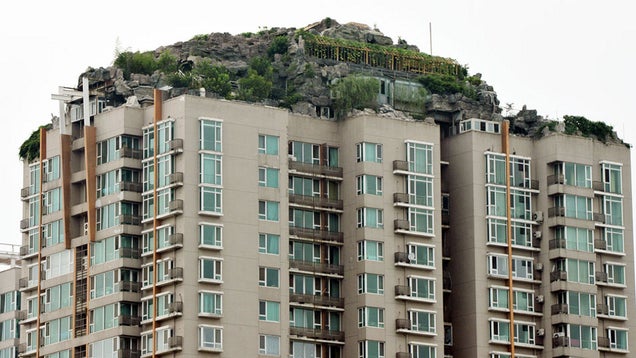 S
The whole 10,000 square foot complex is now slated for demolition.
(via South China Morning Post)
Digital Beijing Building, Beijing, China, by Studio Pei Zhu and Urbanus, 2008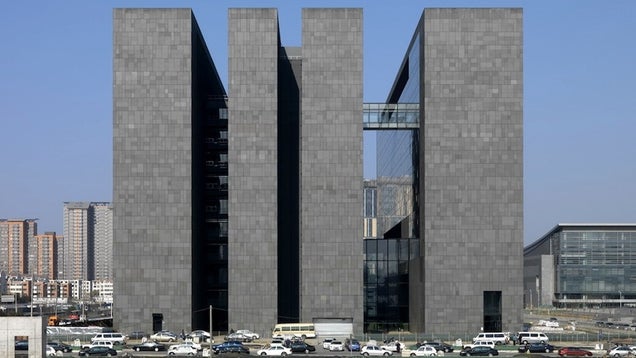 S
Everybody knows these codes, but did you know that some architects have designed hilarious and interesting barcode-themed buildings?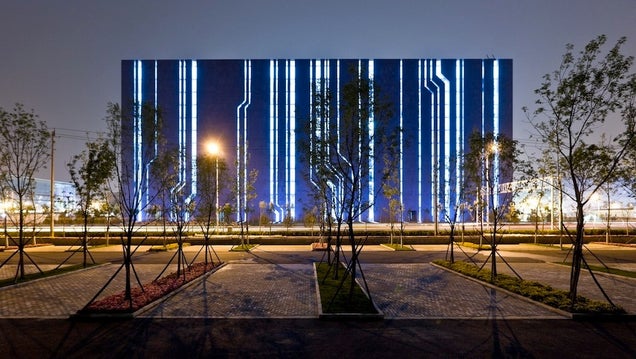 S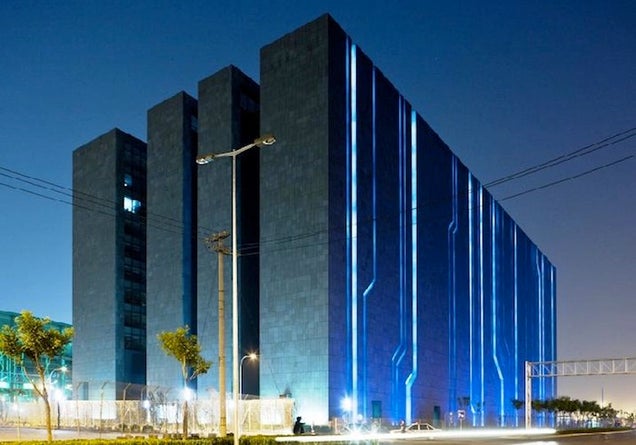 S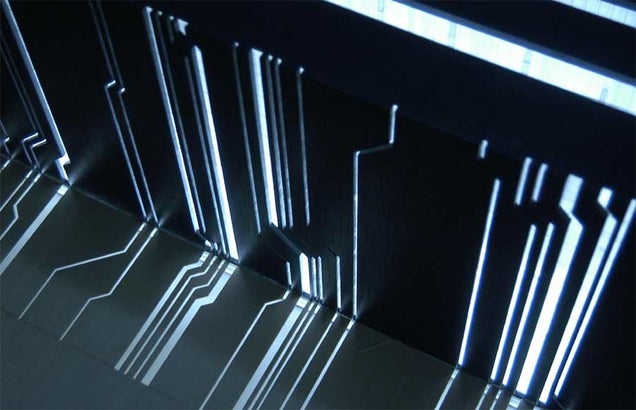 S
(via Openbuildings)
A tiny villa district with 25 homes on top of a Chinese shopping center in Hengyang
S
You can see some other examples of strange rooftop houses around the world here.
(via Color China Photo/AP)
National Fisheries Development Board Building, Hyderabad, India, opened in 2012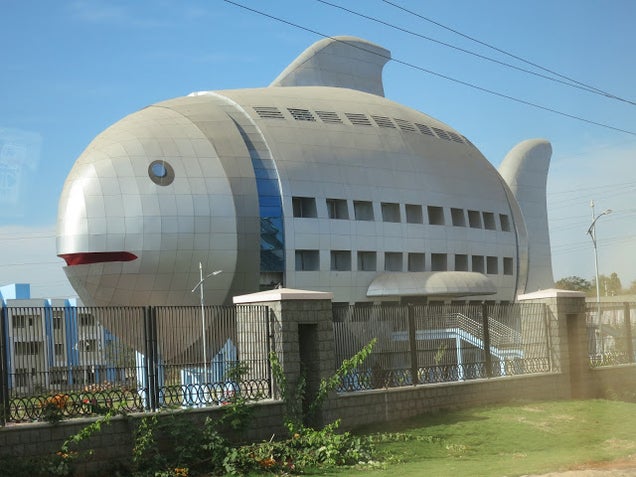 You can see more animal-shaped buildings from around the world here.
(via ccindia2012)
Dog Bark Inn, the biggest beagle in the world named Sweet Willy in Cottonwood, Idaho. It was built by built by Dennis J. Sullivan and Frances Conklin in 2003 and has only one suite.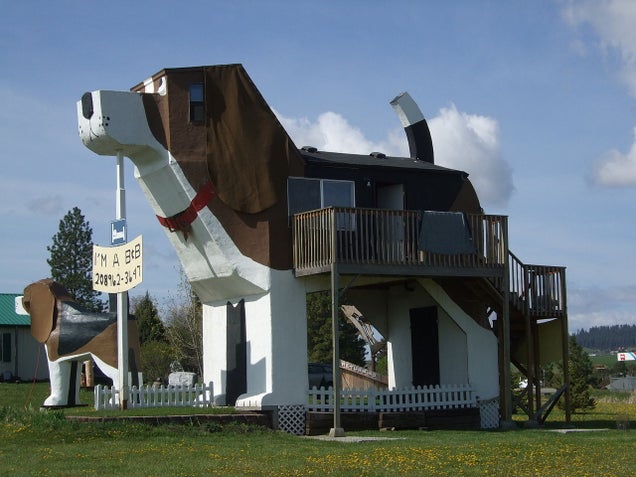 S
(via Wikimedia Commons/Graystock)
Prefab Futuro Houses, made of fiberglass-reinforced polyester plastic, designed by Matti Suuronen, produced in the 1960s and 1970s

Some people want to live in a spaceship. Are you one of them? Then these houses are for you!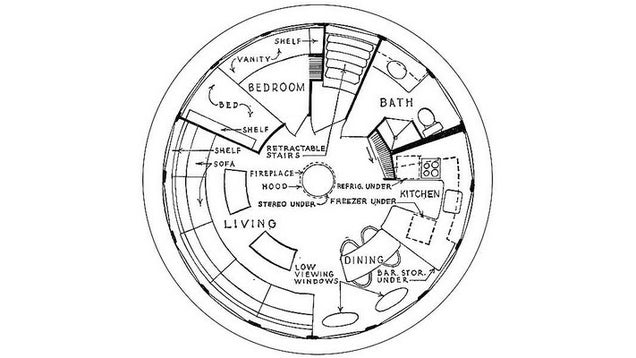 S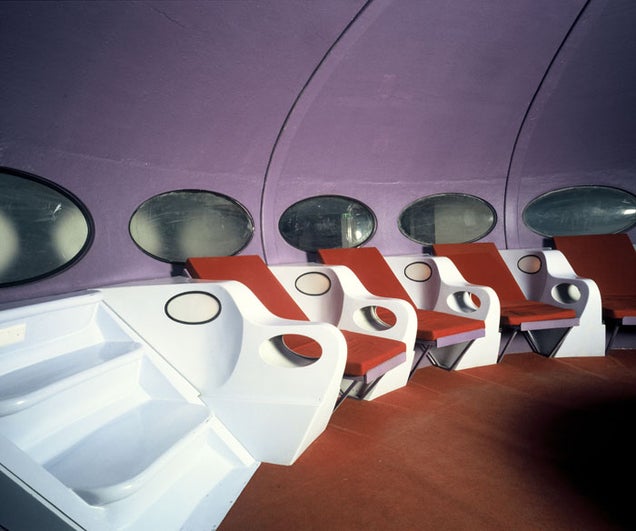 S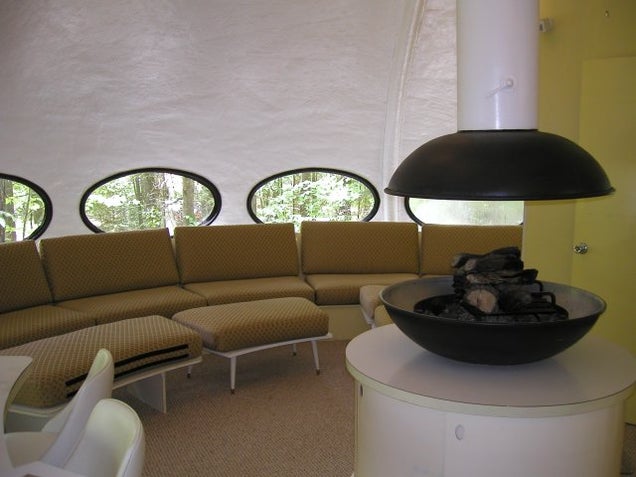 (via Elizabeth/Flickr and ttolk)
Probably the narrowest home in the world, a 3.2 ft (1 m) wide by 32.8 ft (10 m) tall house of Helenita Queiroz Grave Minho with 3 bedrooms, a kitchen and two other rooms in Madre de Deus, Brazil

Sometimes you only have a really small plot of land to build a house. These examples can show you that building a cozy and warm house is not as unreal as you think.
(via en.WikiArchitectura)
The upside-down White House, Wisconsin Dells, Wisconsin, 1992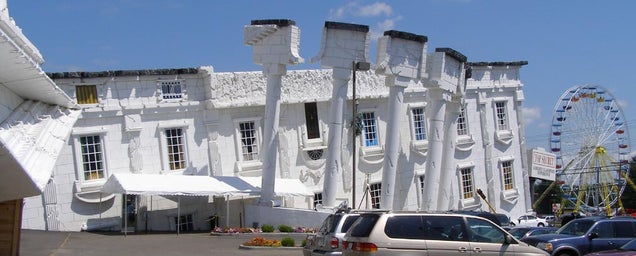 S
Are you fed up with buildings with super straight lines? Try to live in one of these crooked and smashed ones!

S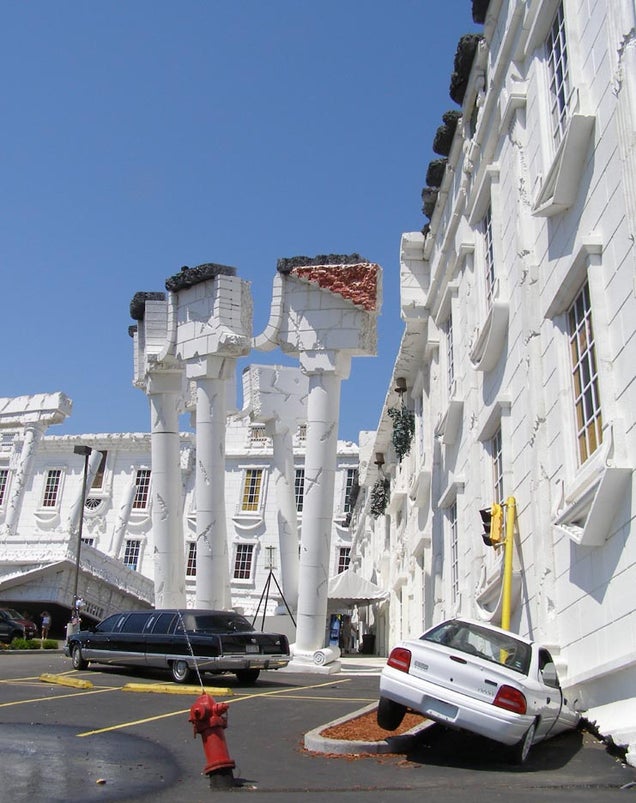 S
(via agilitynut)
Bonus: A German country house on wheels, 1922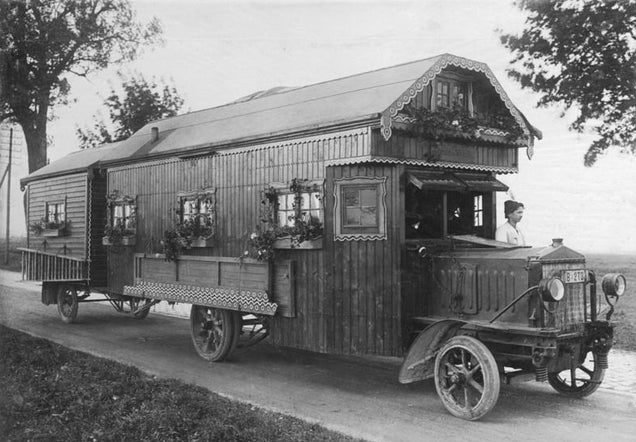 S
In the early 20th there were thousands of homebuilt motorhomes and motorized campers ripped out of strange Victorian dreams.
(via MTFCA)