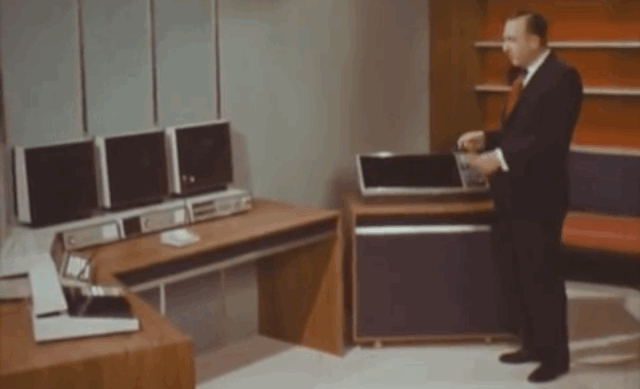 Though many twentieth-century predictions for the future included things like flying cars and domed cities on Mars, there were some predictions that were uncannily accurate. These videos are packed with futuristic forecasts that have now come to pass.
"Fingertip shopping" (online shopping), household security cameras, online banking and the "electronic correspondence machine or home post office" (e-mail) – Prediction of the home computer in 1999 A.D, 1967
The Living Room – with a 3D television and a media center:
The Home Office – watch and print the latest news from all over the world, check the latest weather and stock prices, check the closed-circuit security camera system:
Videoconferencing (Skype), standalone LCD/TFT displays, book flight tickets on Internet with seat selection, online shopping, voice command device – First Born, AT&T, 1991
E-book readers, GPS navigation systems and tablets with Wi-Fi – View of the Future, AT&T, 1993
Touchscreen, video call, virtual reality, – Connections: AT&T's Vision of the Future, AT&T, 1993
Smartphone-controlled home and smart watch, voice command device – You Will, AT&T, 1994 and 1995
Some fifth graders are predicting the rise of the Internet. And cats – Hey, Why Should I Be On The Internet?, 1995
Tablets with color touchscreens, a intelligent personal assistant (now Siri), huge searchable online databases, screen sharing, video calls – The Knowledge Navigator, Apple, 1995
Tablets for work, video calls and Internet for everyone – Moment of Discovery, Apple, 1995
Submitted discussions can be approved by the author or users followed by this blog.