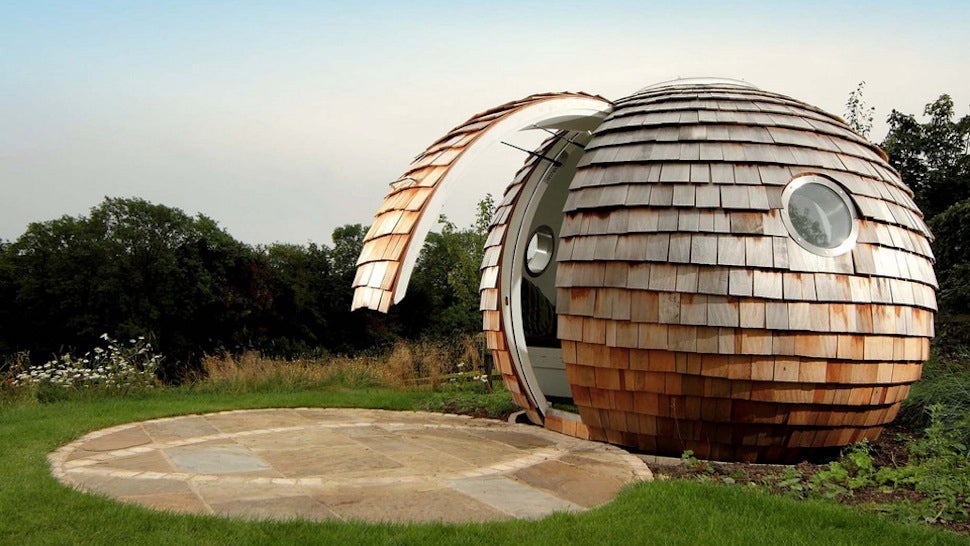 S
You work on the internet, so why walk much further than three feet from your desk? As long as you have a network connection, there's no need to venture out into the apocalyptic outside world. These modular offices try to make isolated, cubical life seem glamorous — and the scary part is, they totally succeed.
Office pods in various sizes with under floor heating, air source heat pumps, low energy LED lighting, from Pod Space, from $33000 + VAT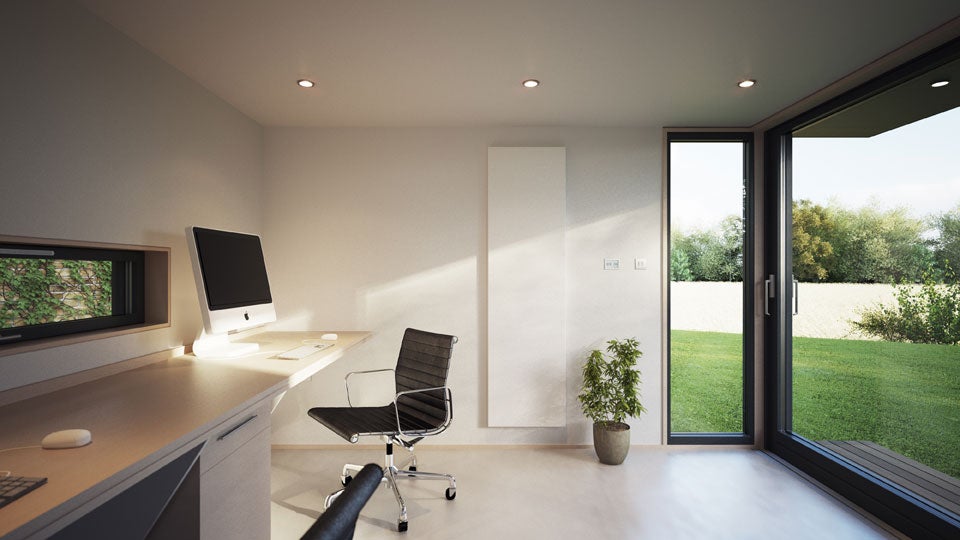 S
S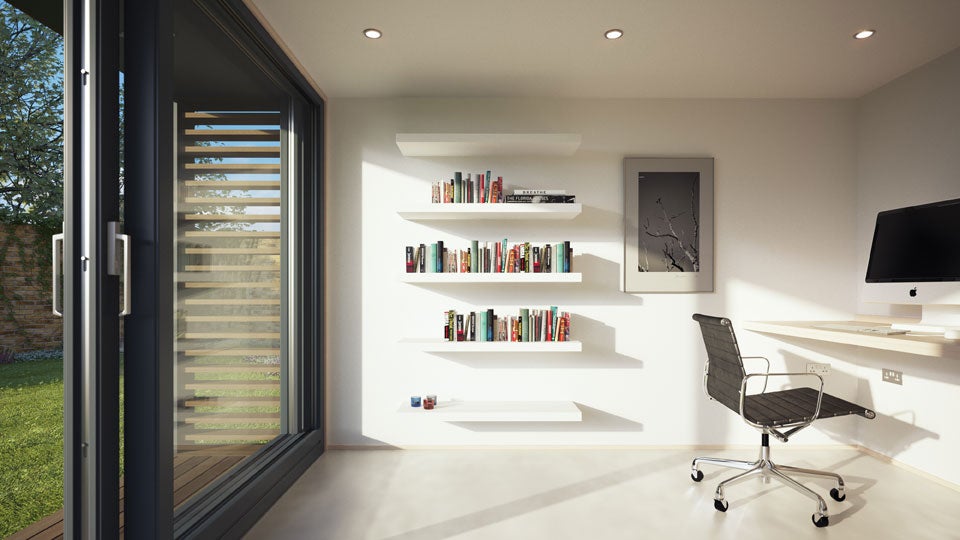 S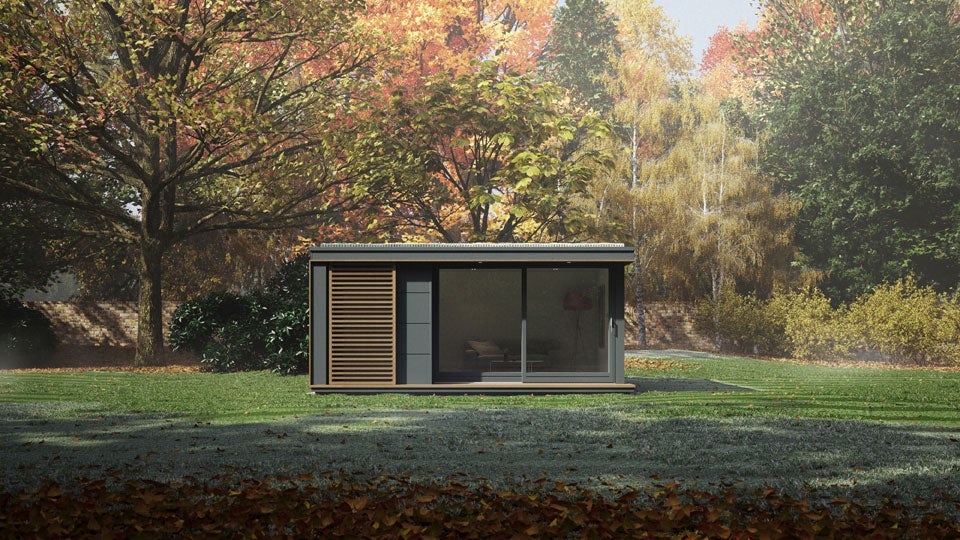 S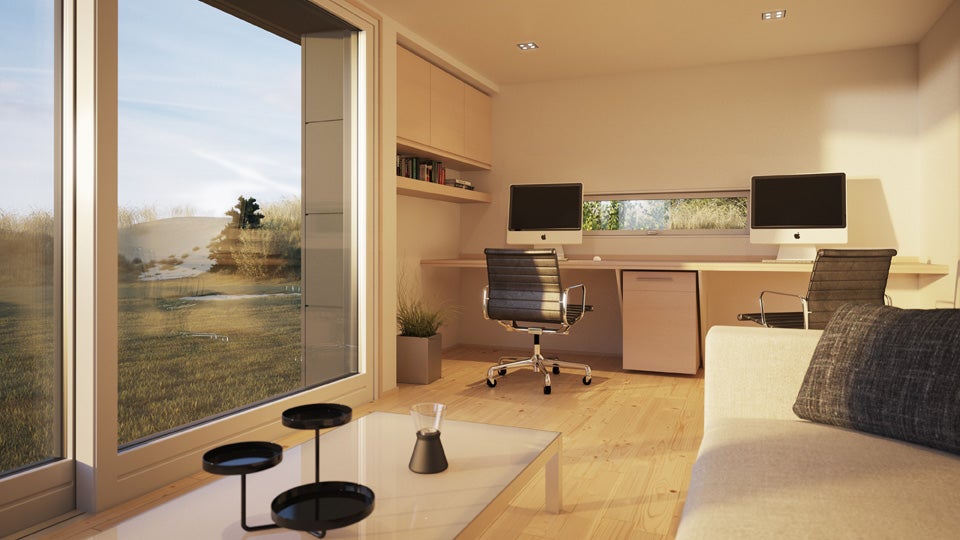 S
(via Pod Space)
The garden office of Neil Gaiman at his home in western Wisconsin, 2010
S
You can see more scifi and fantasy authors in their workspaces here.
S
(via Craig Lassig/Associated Press and Shedworking)
The OfficePOD with double glazed comprising 6 mm toughened glass, LED lighting, speed controlled ventilation and thermostatically controlled convector heater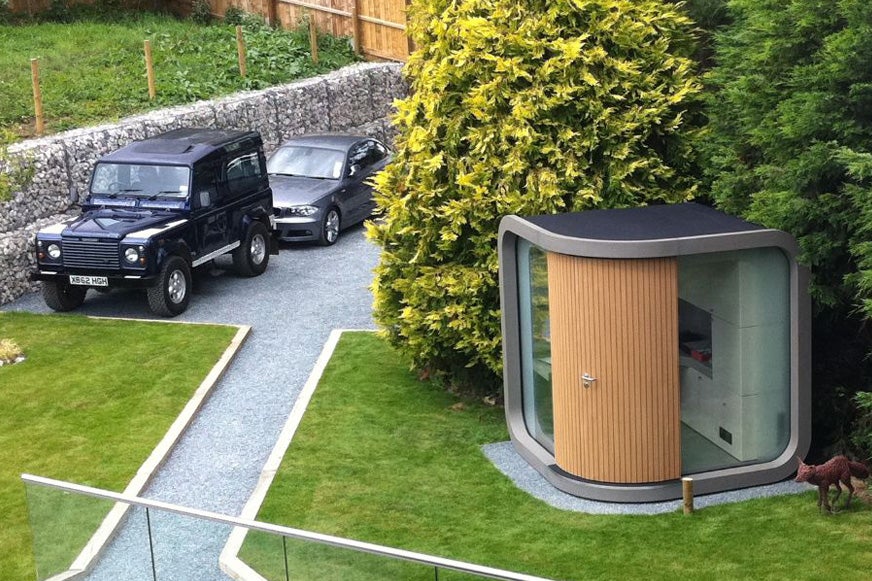 S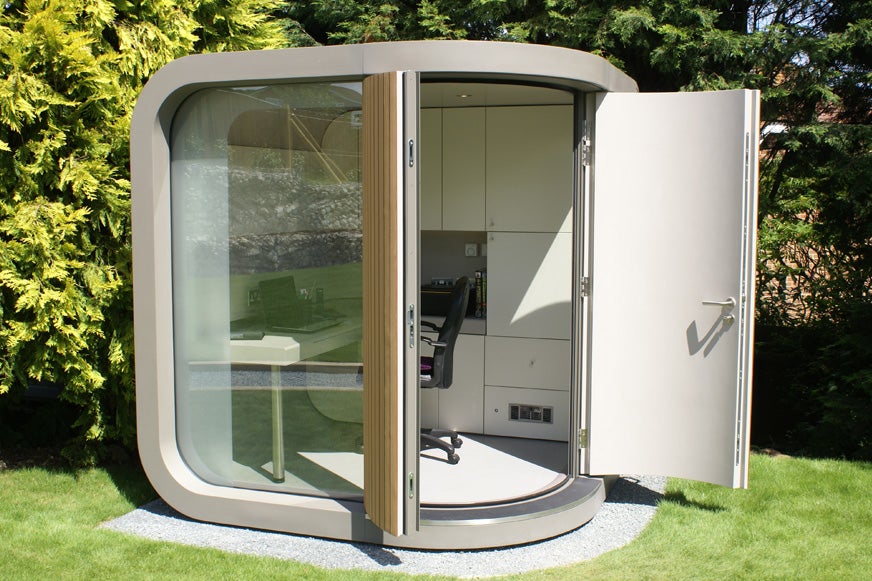 S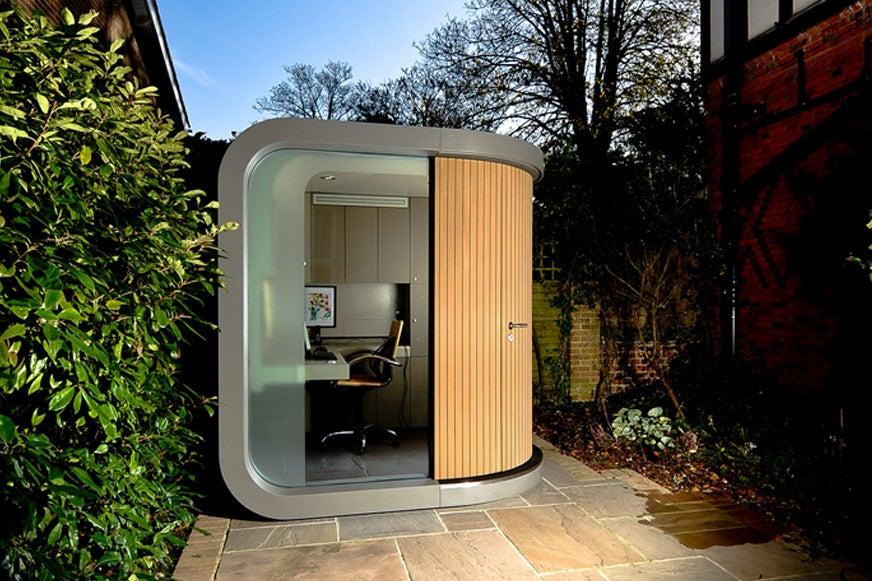 S
(via OfficePOD)
WorkPod by ecospace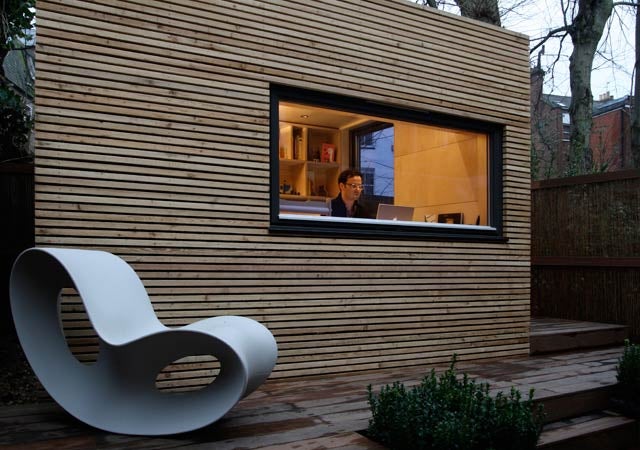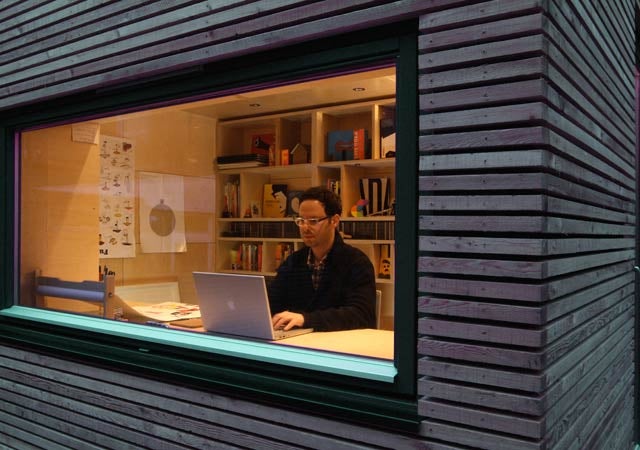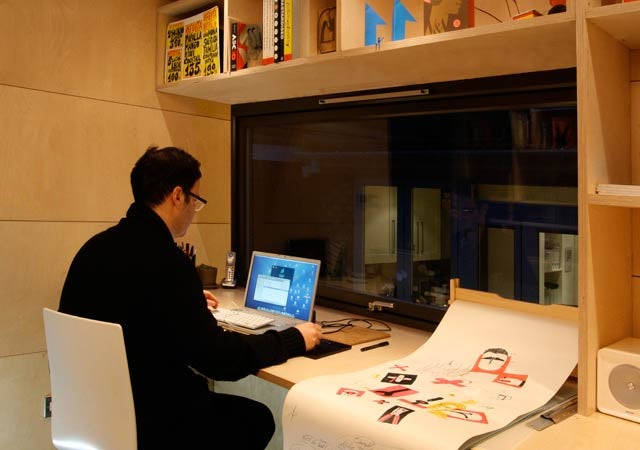 (via ecospace)
Home Offices by GardenLodges, from $18700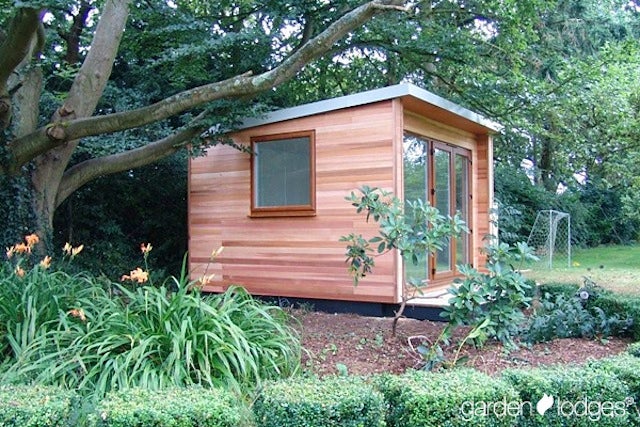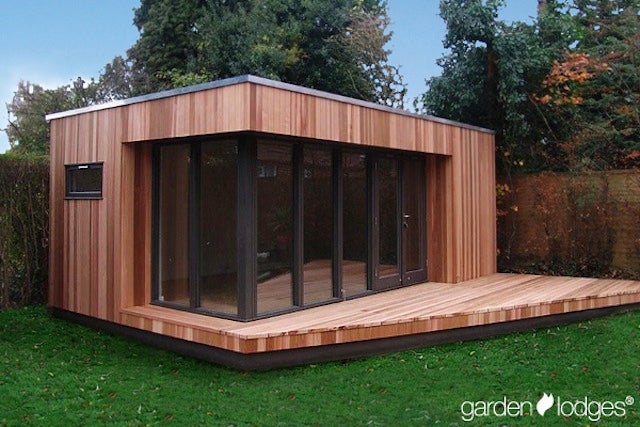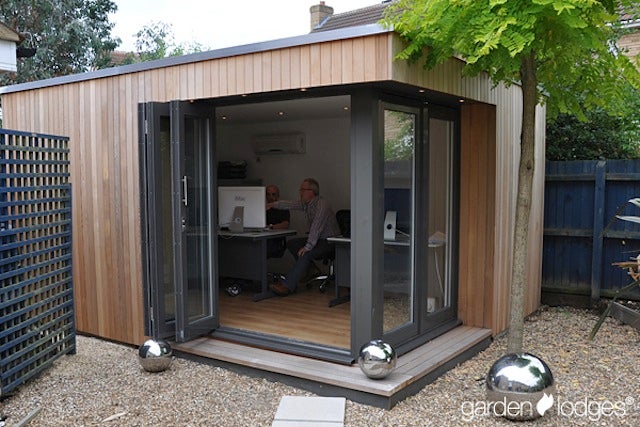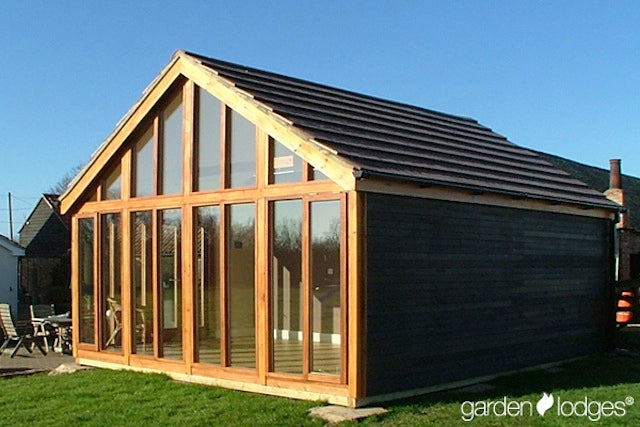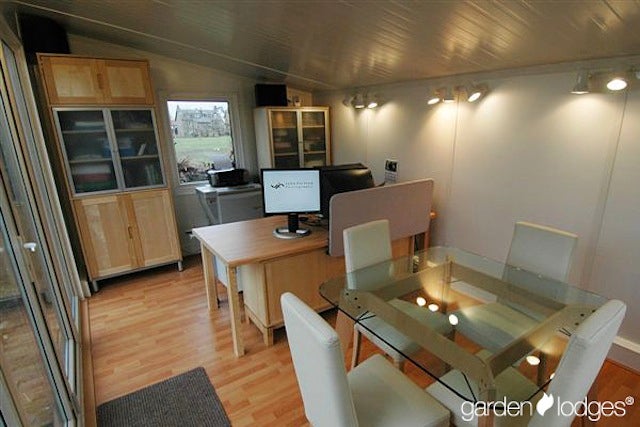 (via GardenLodges)
The 150 sq ft (14 sam) prefabricated House Arc, by Bellomo Architects, 2012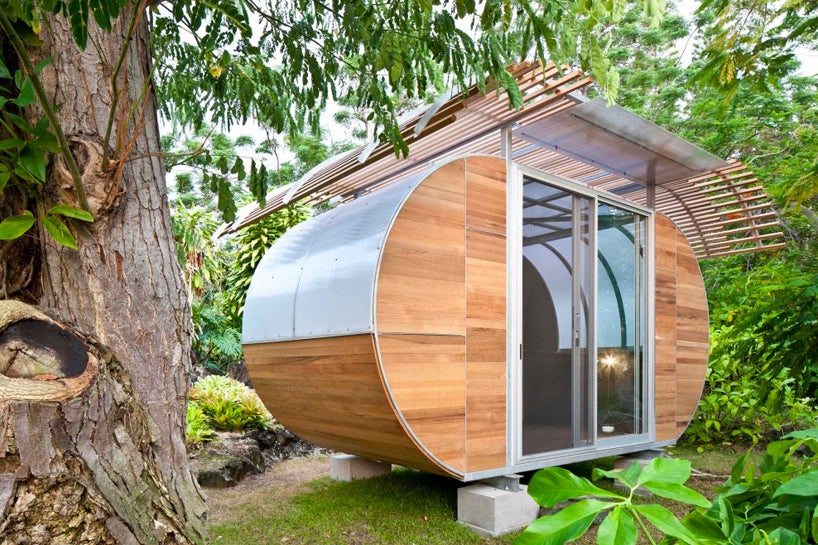 S
S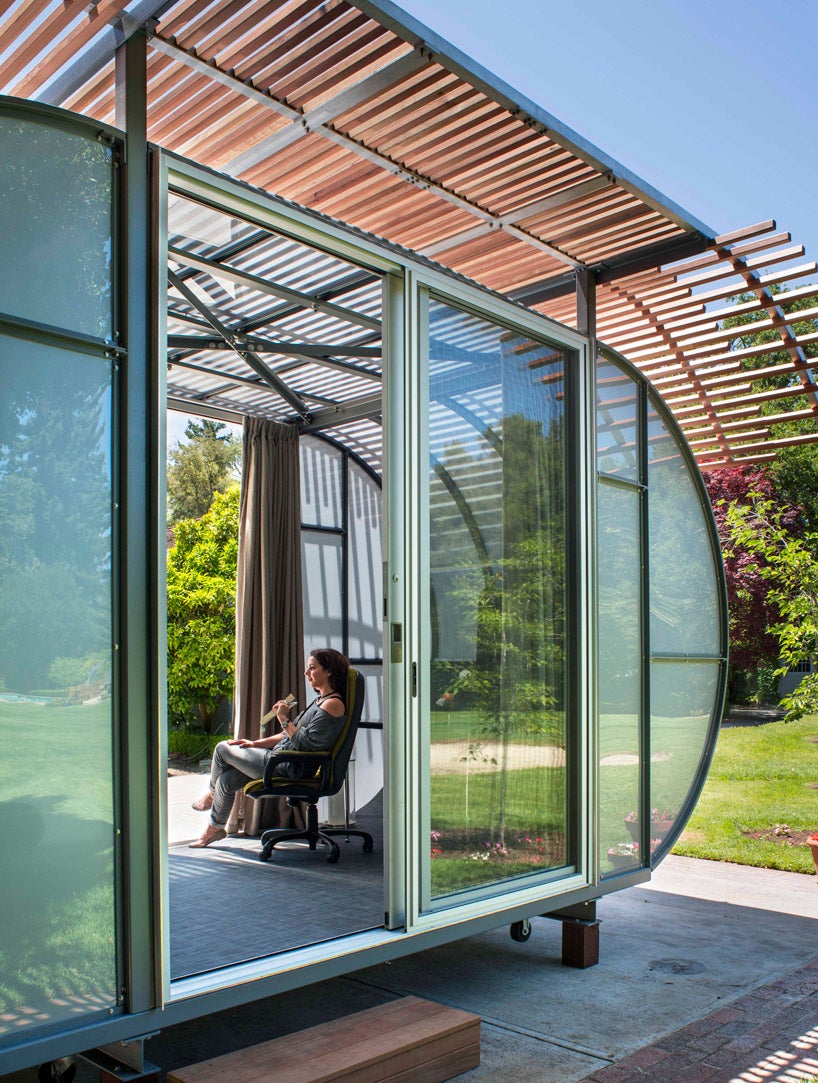 S
(via designboom)
A log cabin of Hans Liberg, designed by Piet Hein Eek, 2010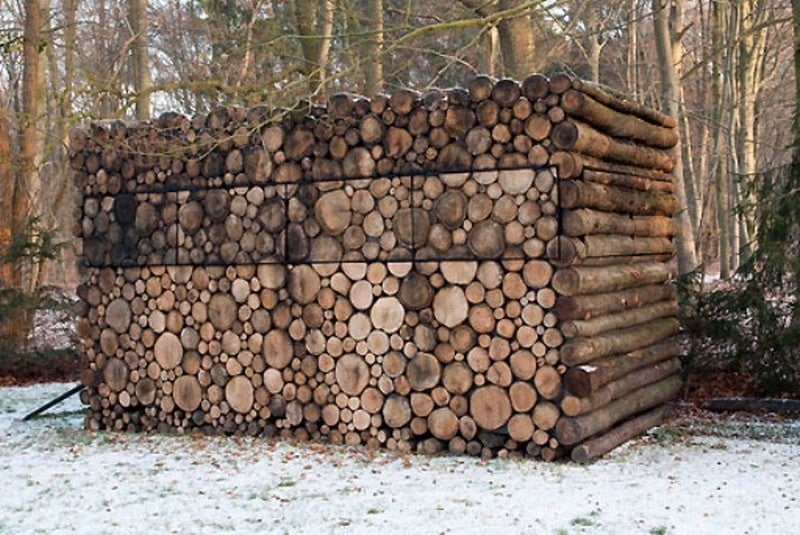 S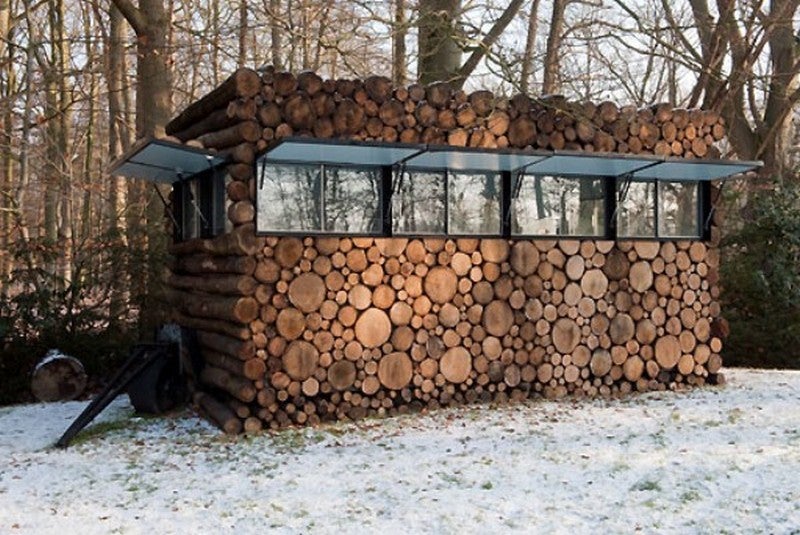 S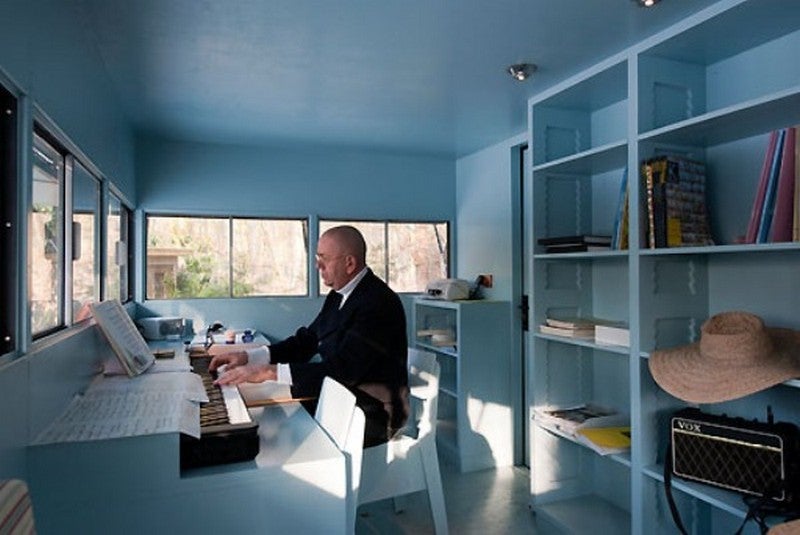 S
(via The Owner-Builder Network)
The working rooms of Sett Studio, from $2200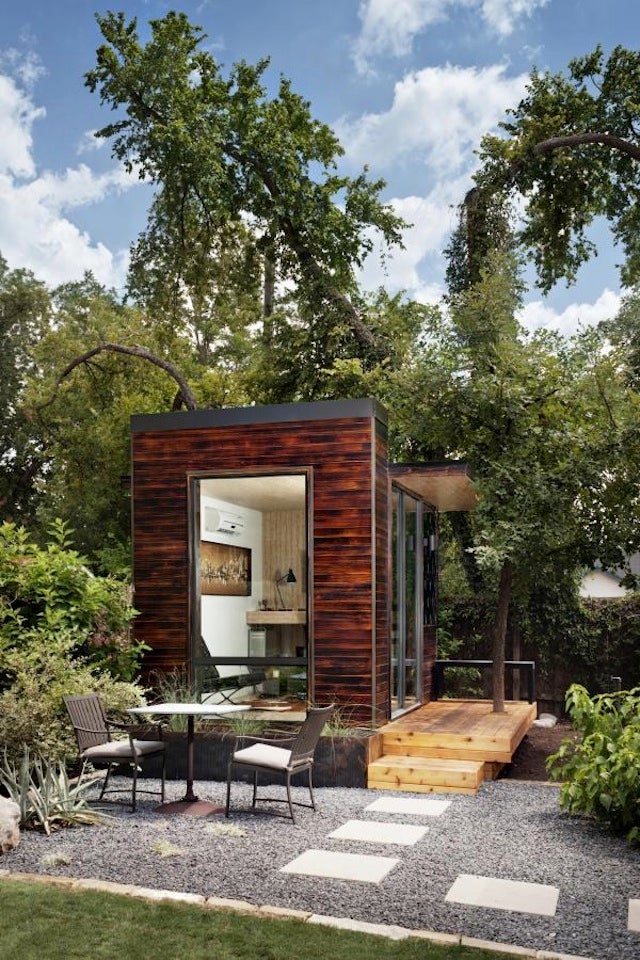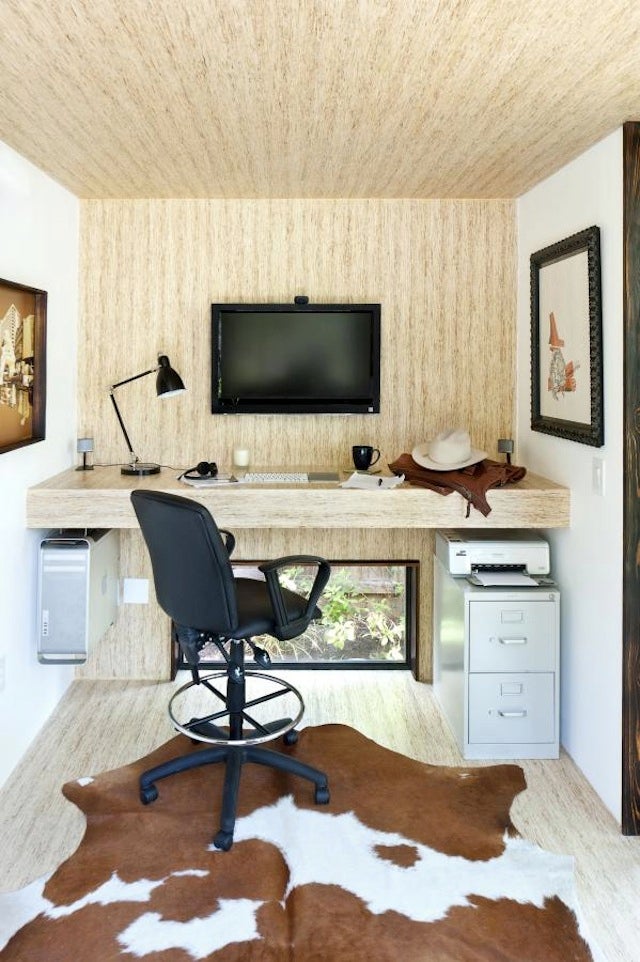 S
(via Sett Studio)
The fully-customizable myPOD by Contemporary Garden Rooms, with double-glazed doors and windows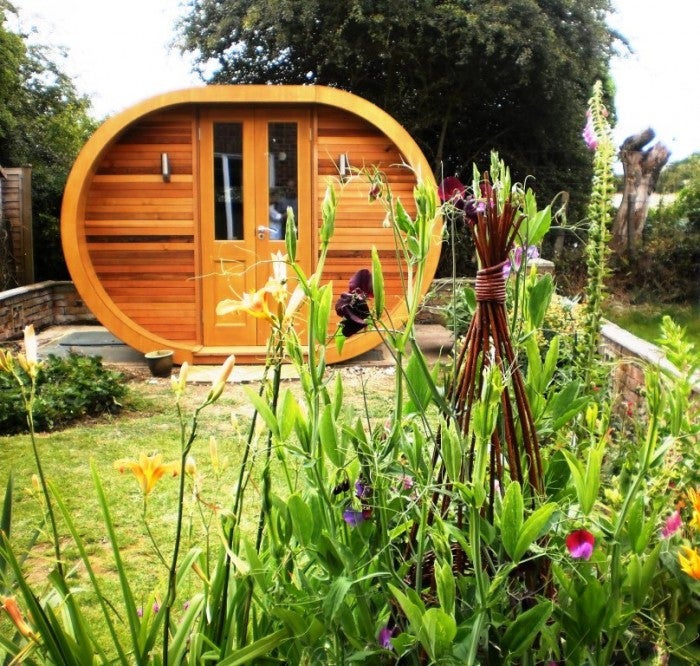 S
(via Contemporary Garden Rooms)
A Roost R1 clad in red western cedar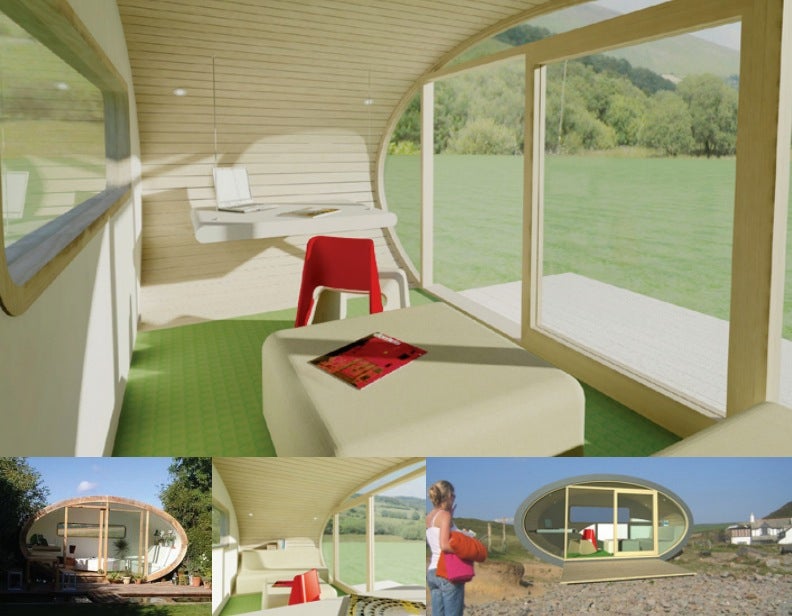 S

S
(via RoostUK)
The Archipod (2.9m diameter) or the Fatpod (3.9m diameter) with an ergonomic semicircular desk from $23800 +VAT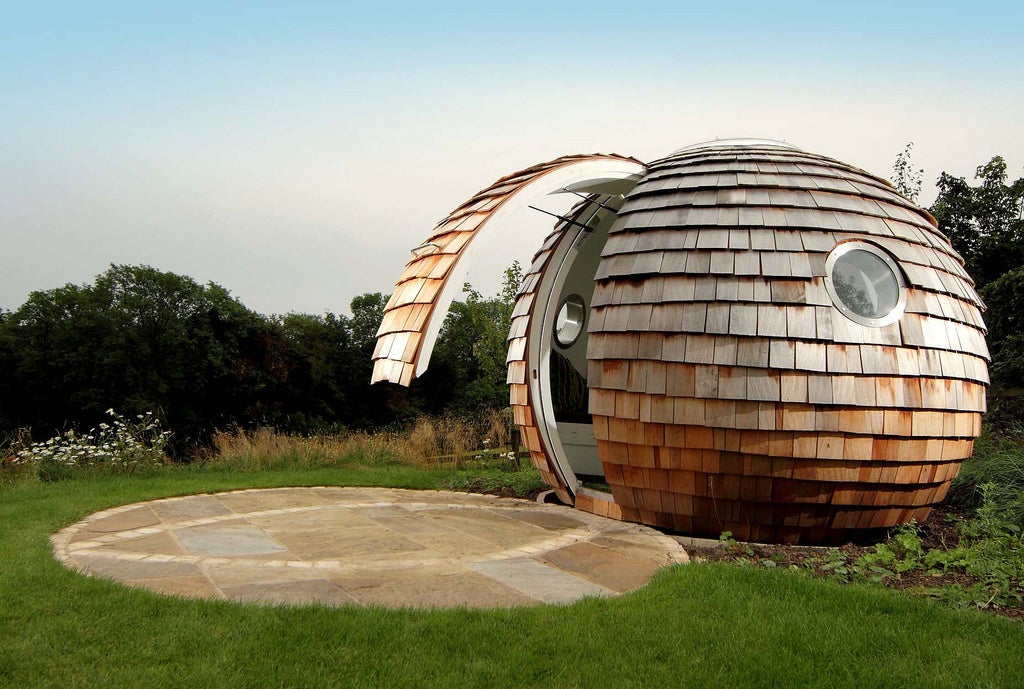 S
It has a curved plywood structural box with encapsulated fiberglass insulation, cladded with western red cedar shingles and a 1.0m diameter polycarbonate roof dome.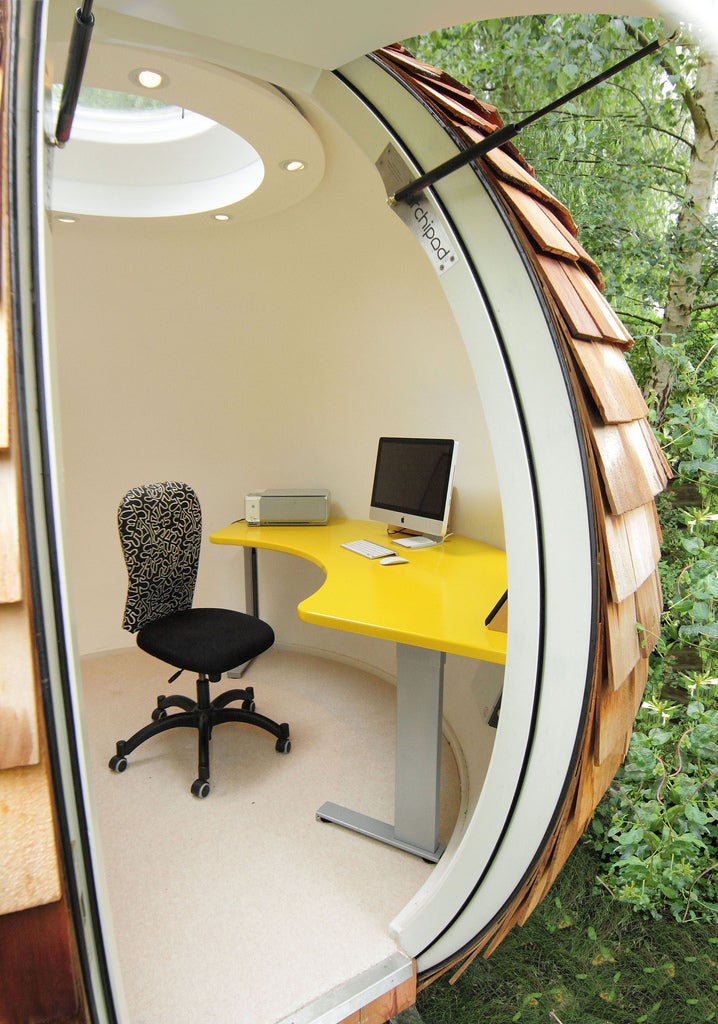 S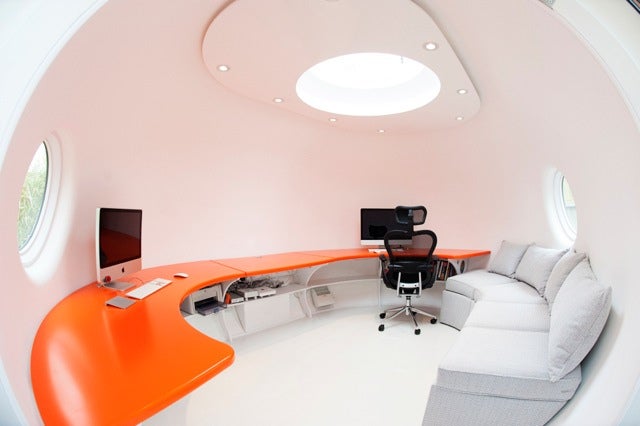 (via Archipod)
Armadilla A12 Garden Office in three sizes, from $13000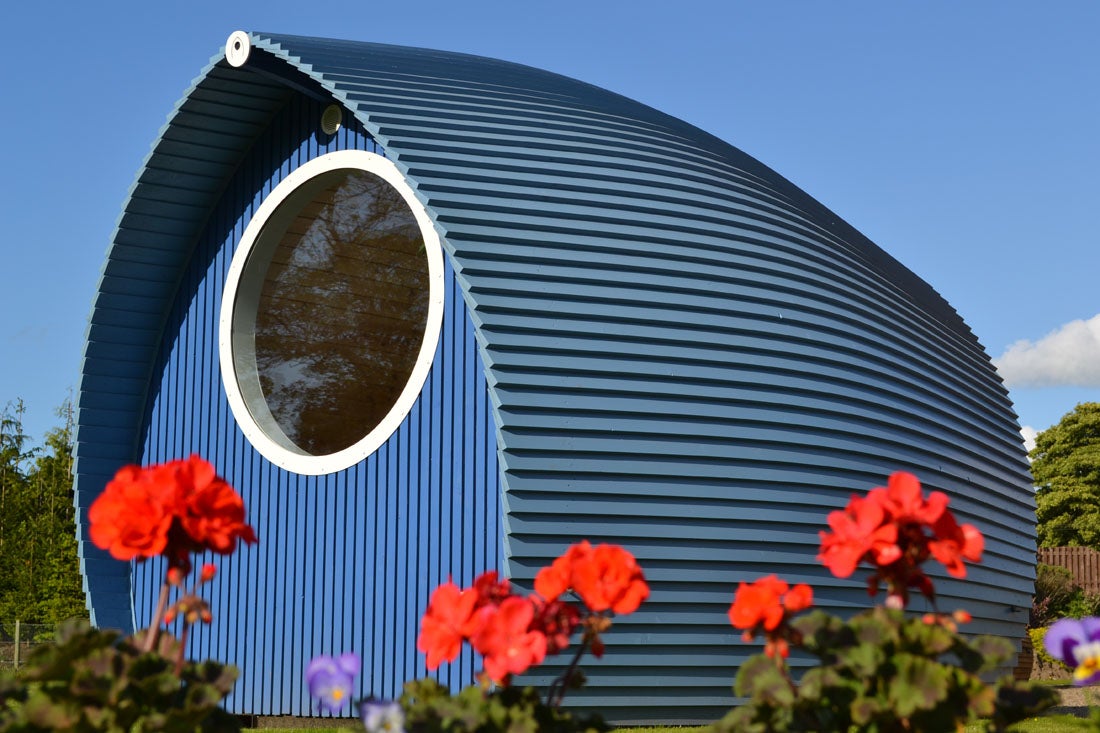 S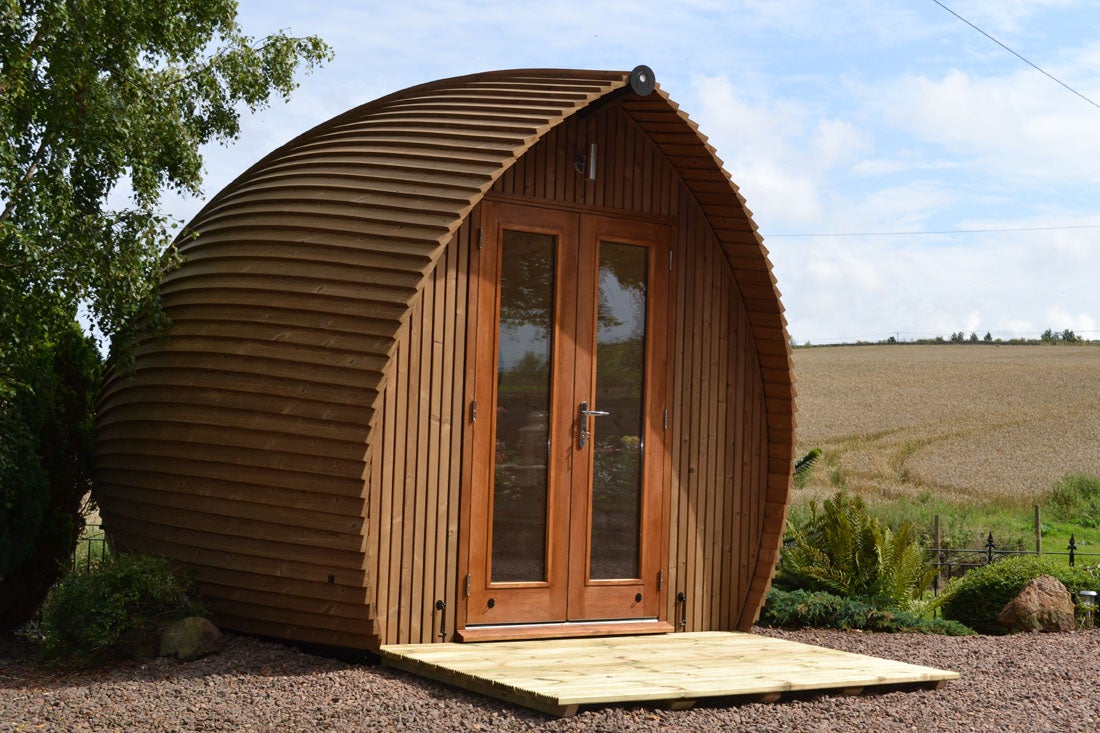 S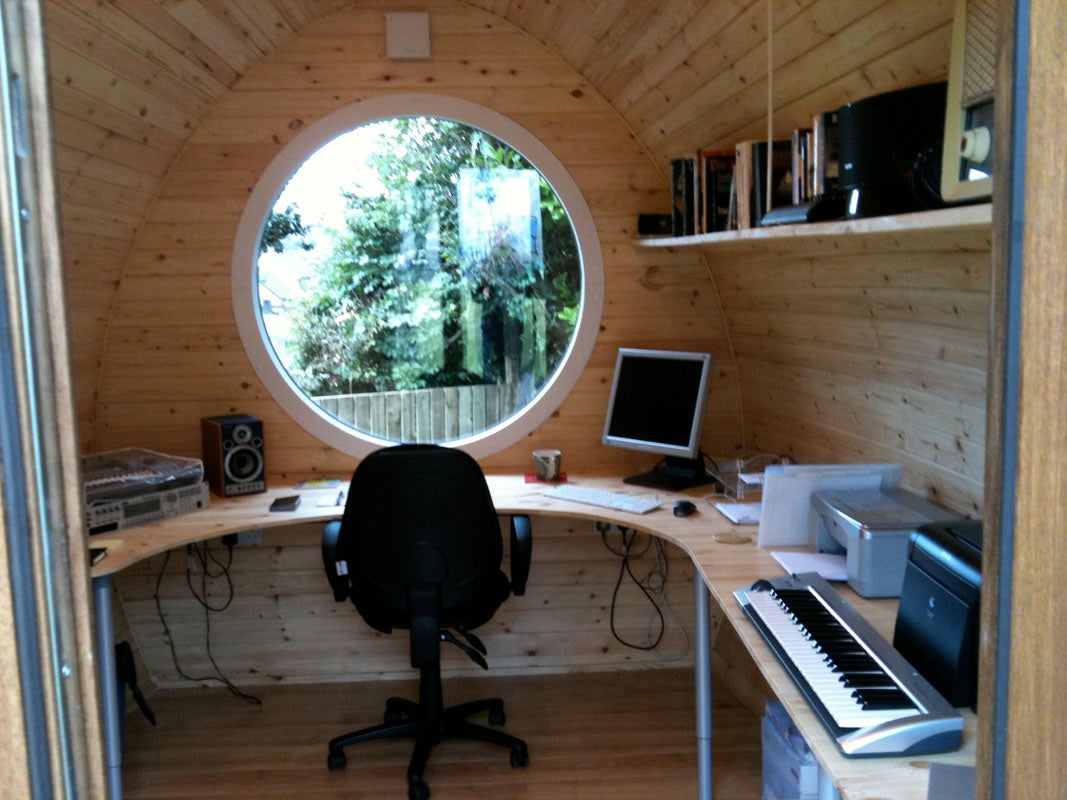 S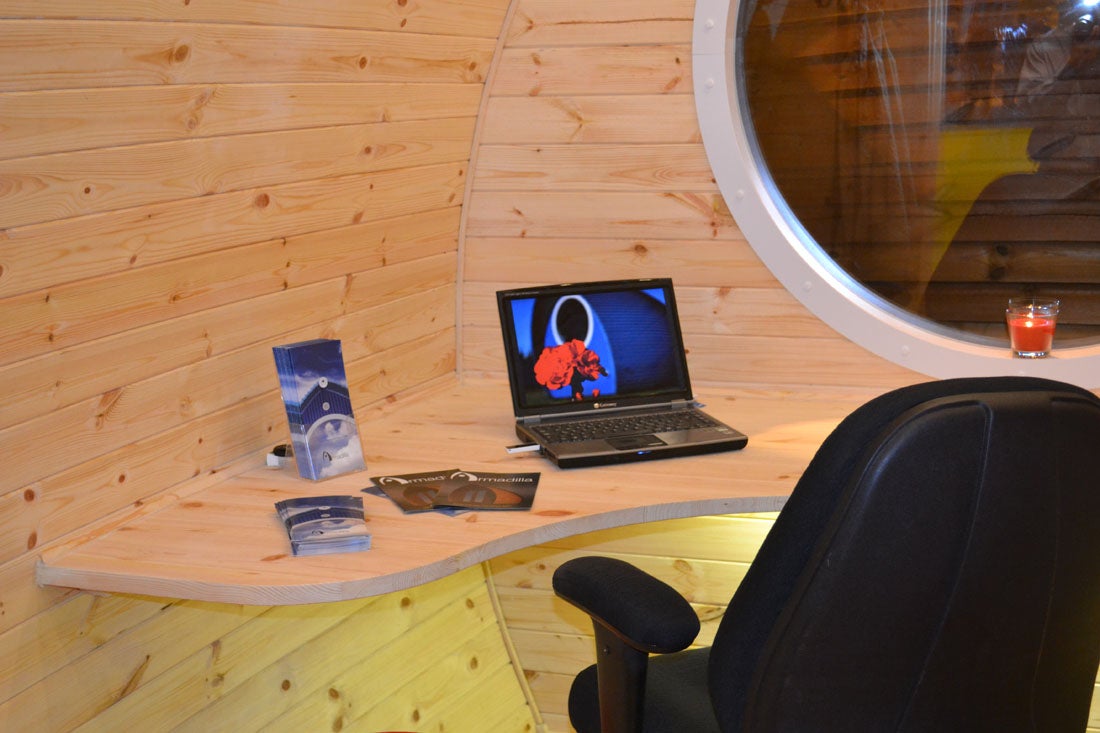 S
(via Armadilla)
These customized kitHAUS K3 and K4 houses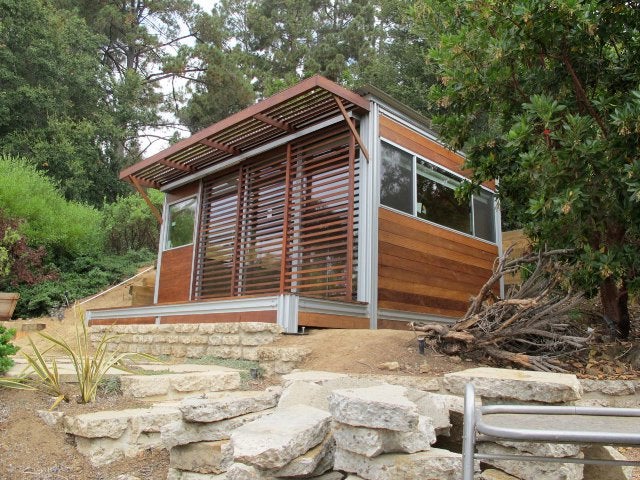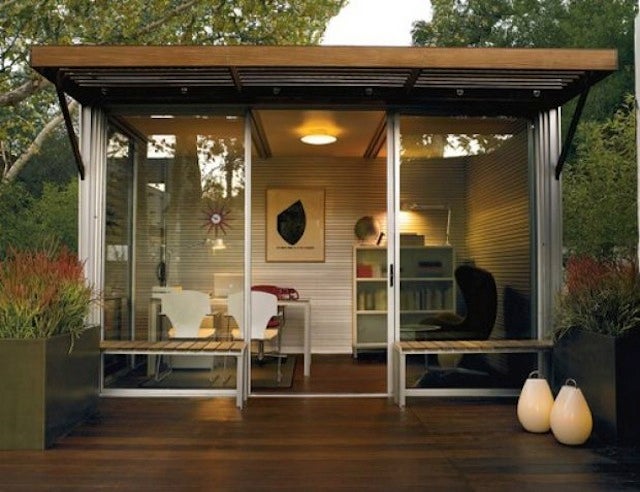 (via kitHAUS and Apartment Therapy)
Inflatable pods: the AirClad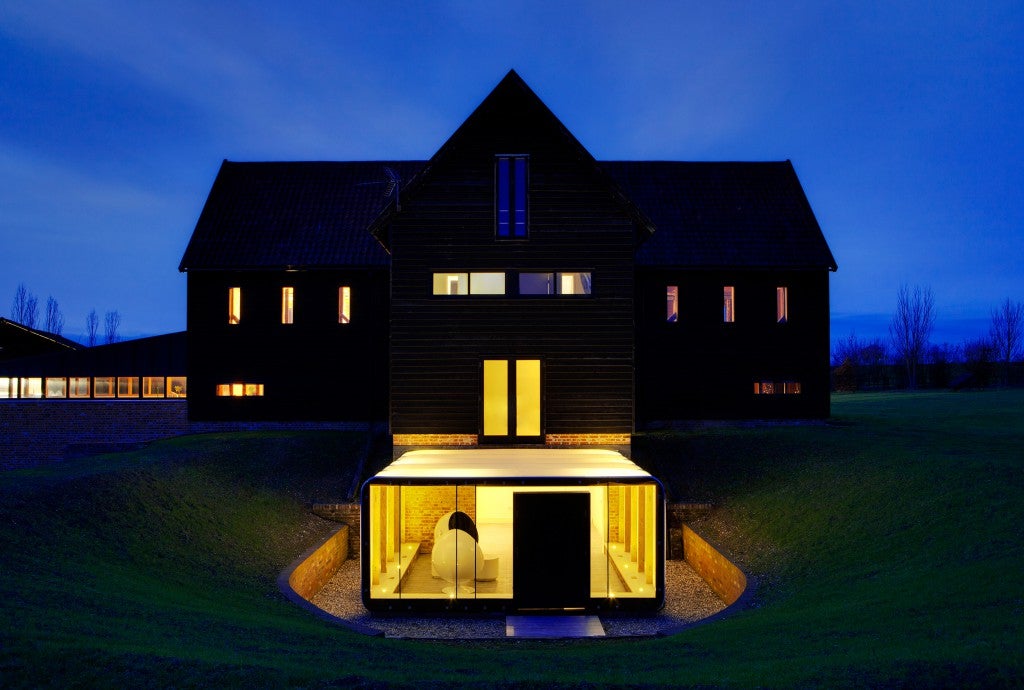 S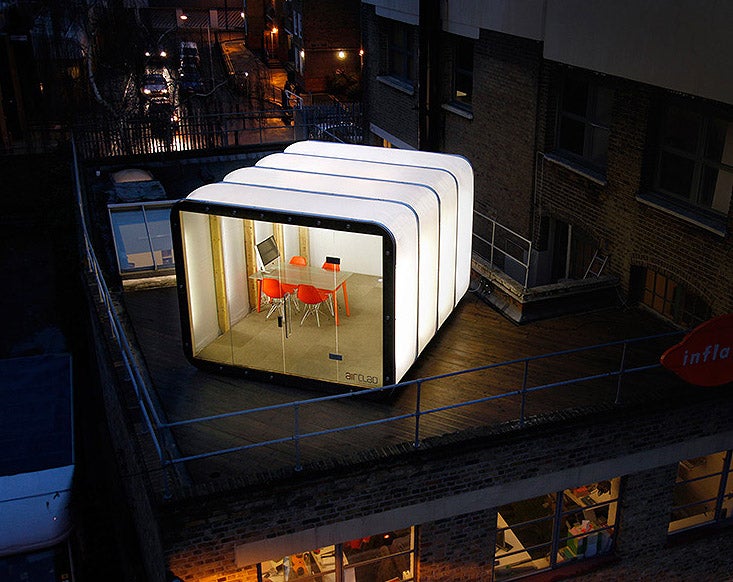 S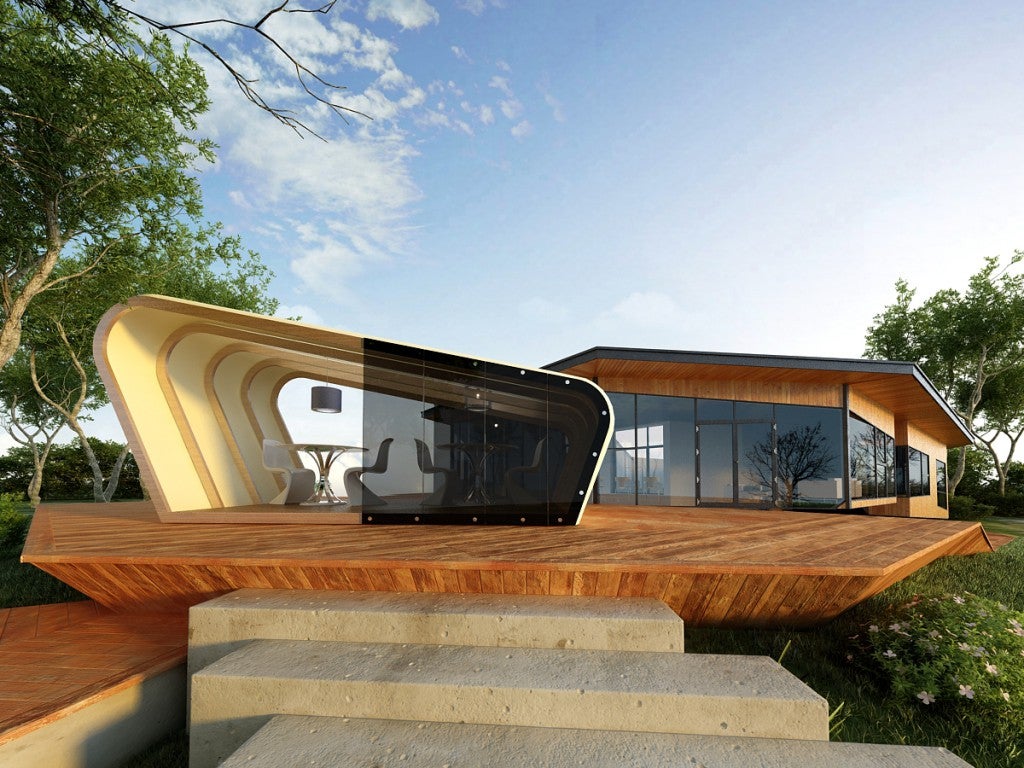 S
(via AirClad)
Skull, the one-man workstation by Joep van Lieshout (Atelier Van Lieshout)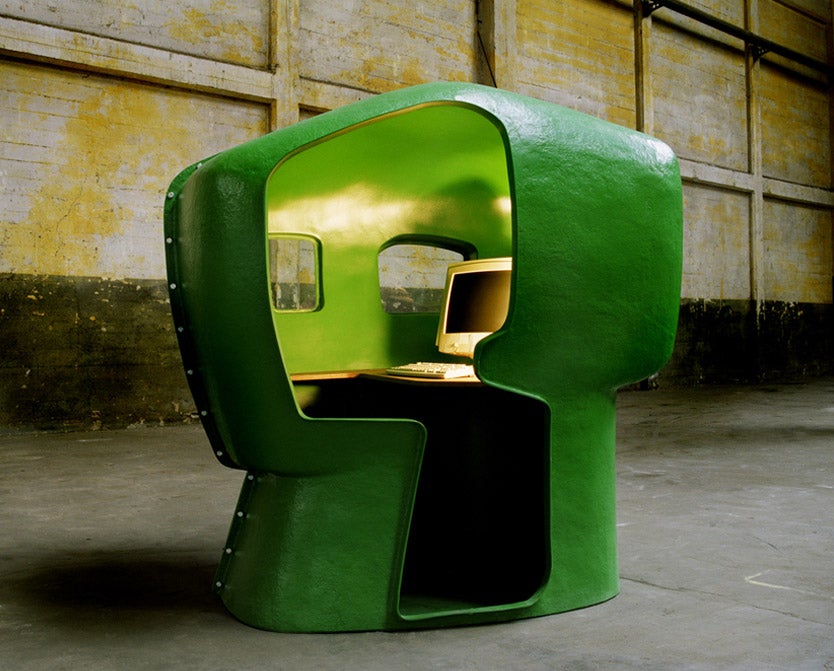 S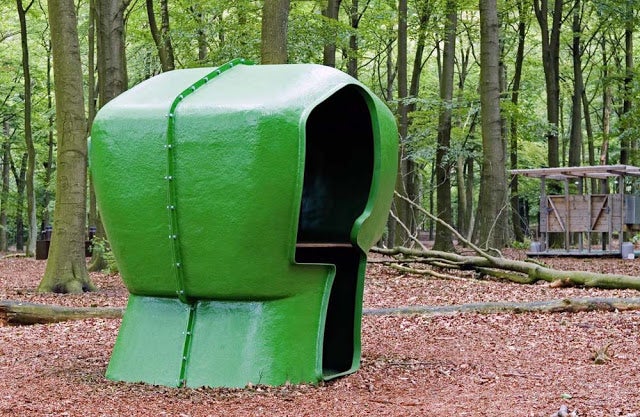 (via ifitshipitshere)
The 80 sq ft (7.5 sam) Polyhedron, built by two architects, Manuel Villa and Alberto González, Bogota, Columbia, 2009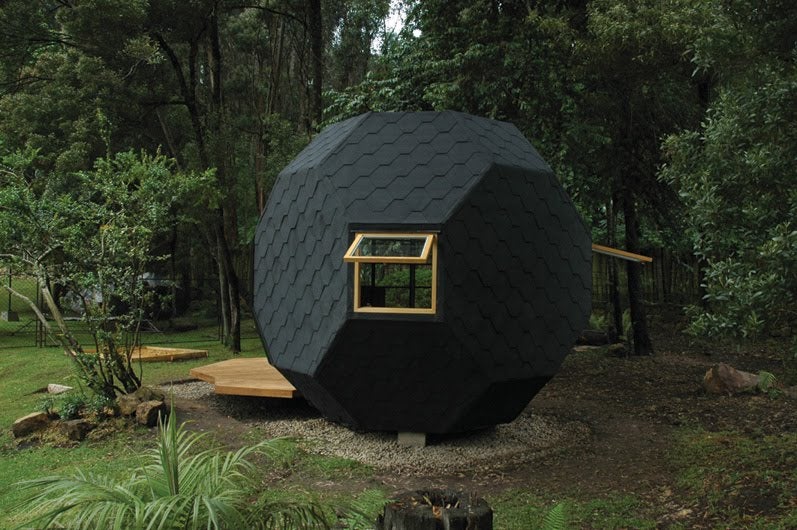 S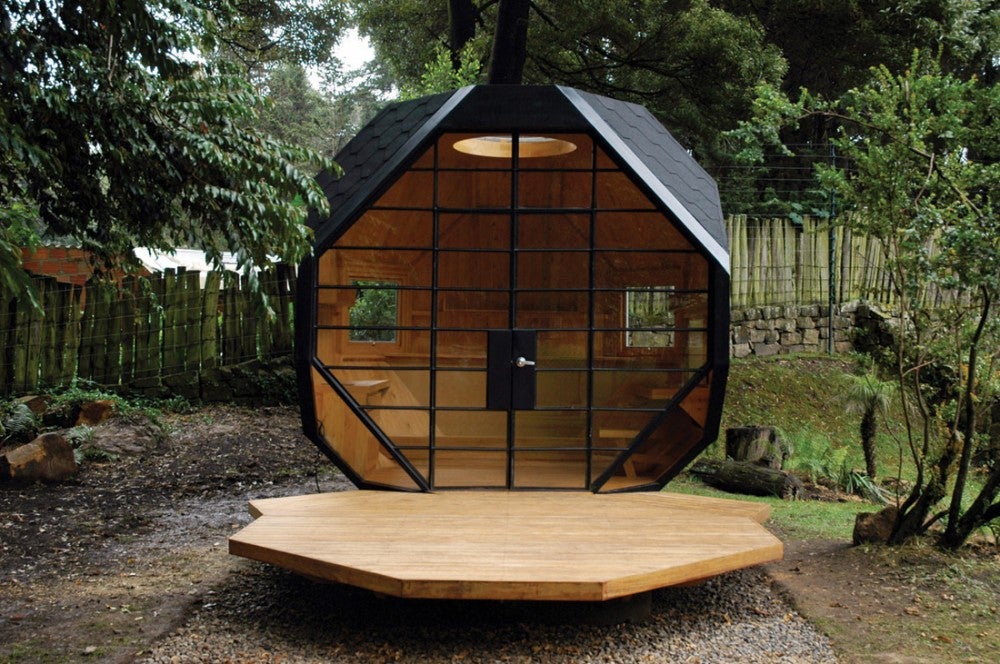 S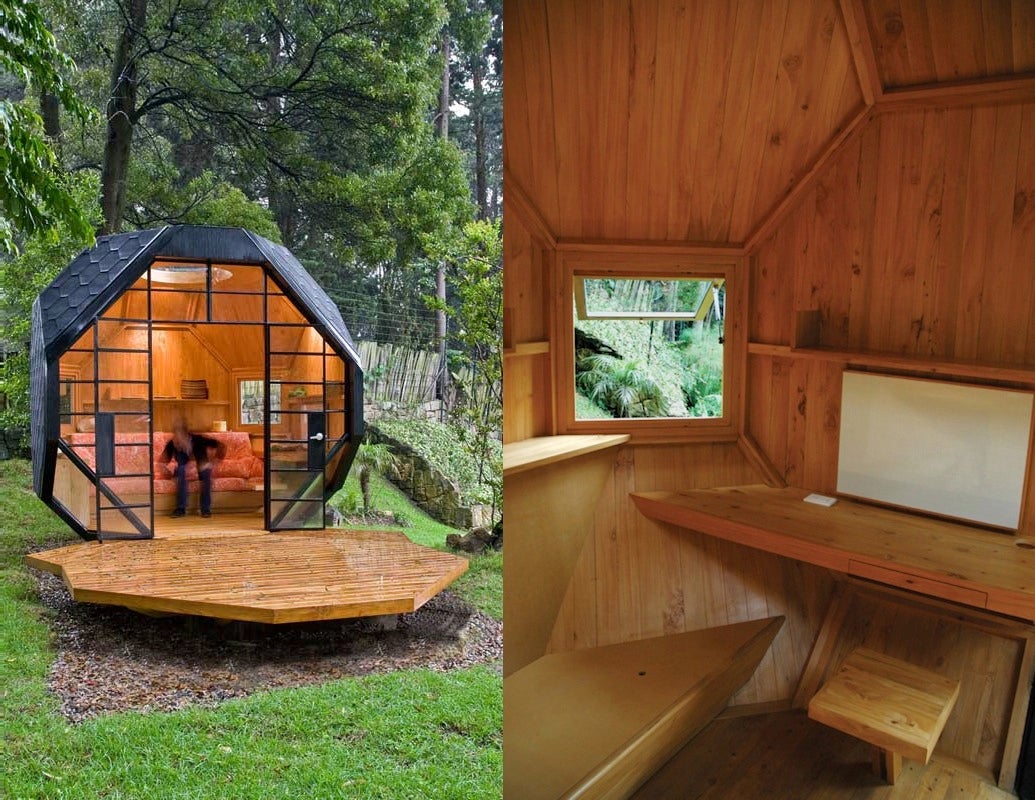 S
(via ifitshipitshere)