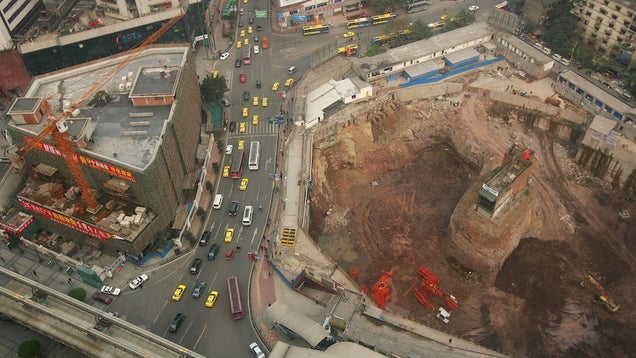 S
In China, a "nail house" is a home whose resident refuses to leave in order to make way for new construction. Builders have to elaborately construct around it, often leaving behind an eyesore so awesome that it's almost a sculpture. Here are some of the most famous examples of nail houses.
On a construction site of a shopping mall, Chongqing, China, 2007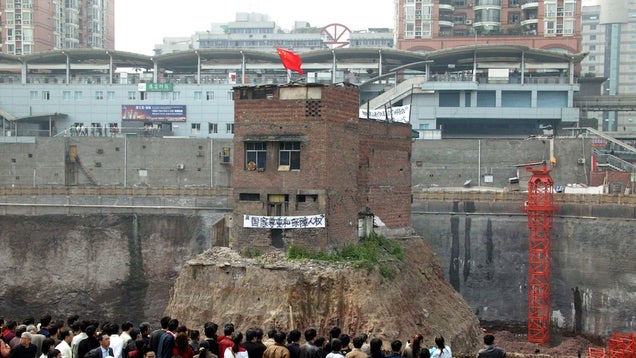 S
(via AP Photo/EyePress)
Liede Village, China, 2007
S
(via Amusing Planet)
Shanghai, 2007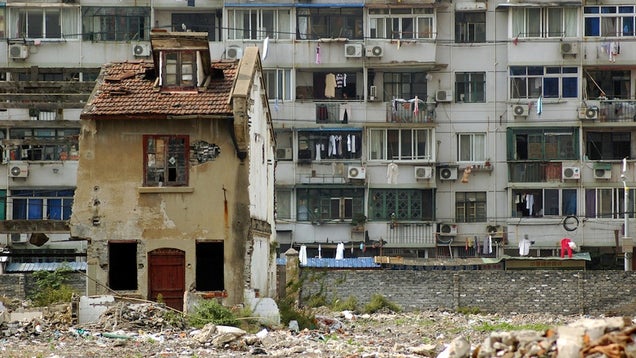 S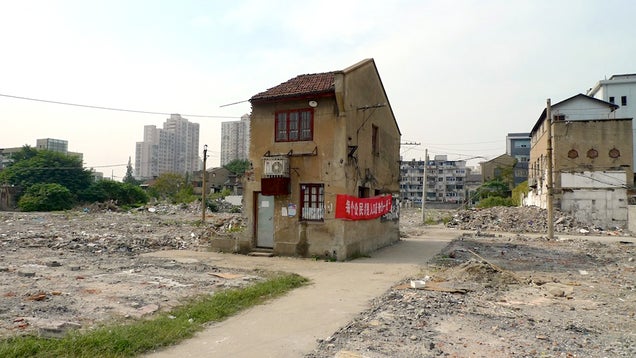 S
S
(via Triple Five Shanghai, Drew Bates and BJHouse.163.com)
A partially demolished and isolated building in Kunming, 2010

(via Ogle Earth)
Nail tomb on a construction site in Longbao village, Taiyuan, December 2010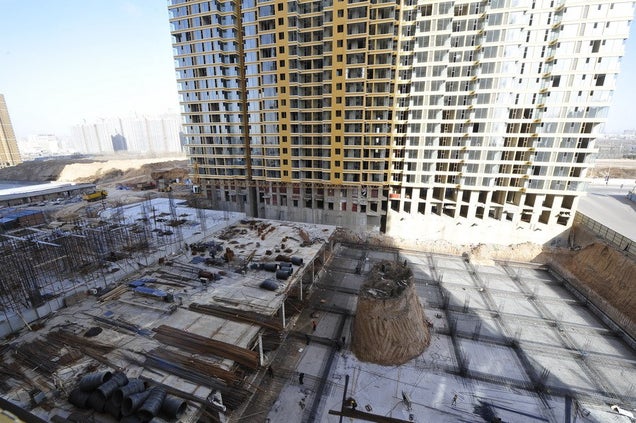 S
S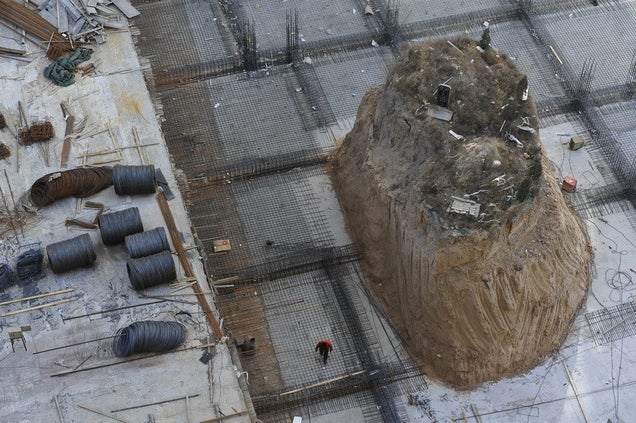 S
(via Hugchina)
Yongji, December 2010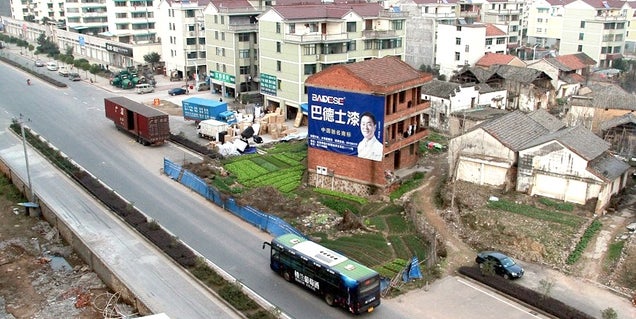 S
(via China Daily)
Taizhou, China, 2012

(via Metro)
In the middle of a new highway, Wenling, China, 2012
S
(via AP Photo)
A house on a small parcel in the middle of some high-rise tower blocks, cut off from water and electricity for four years, in Zaozhuang, China, 2009-2013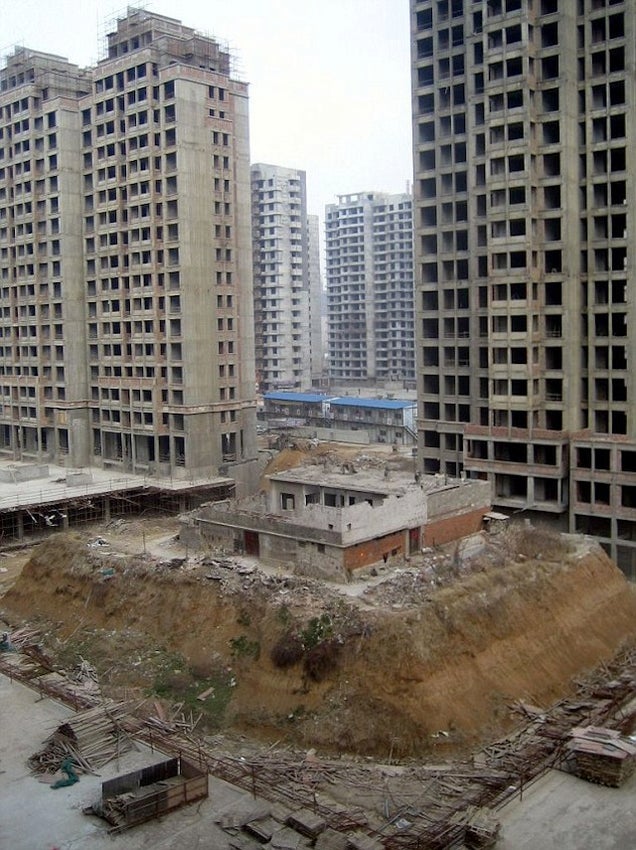 (via Daily Mail)
The last house at a construction site in Gongqin village, Yichang City, China, April 2013

(via China Daily)
The demolished 900-year-old Yangji Village with only few remaining isolated nail houses, Guangzhou, China, 2013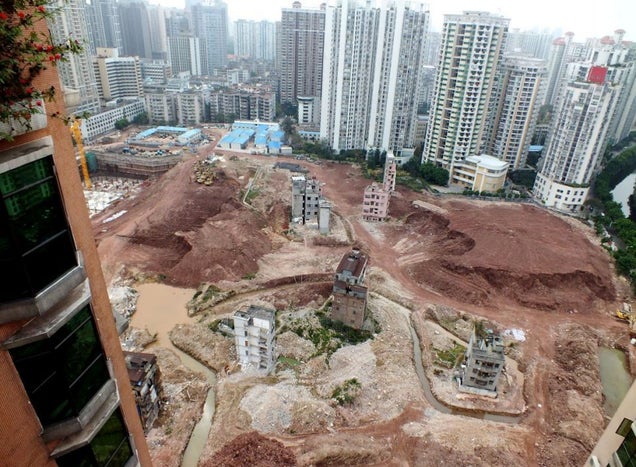 S
(via China Daily)
A farmer's house locked between three major highways. They've lived here for five years.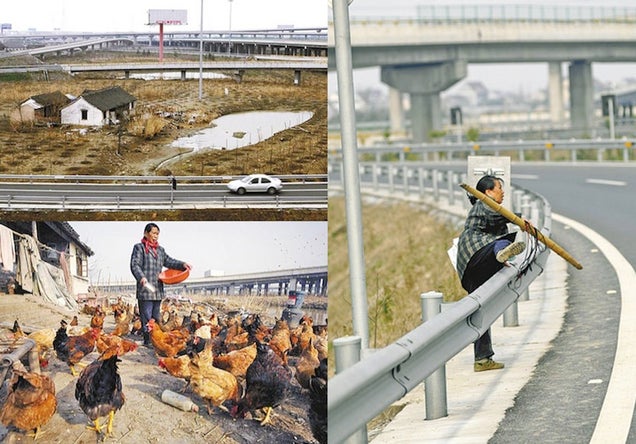 S
(via Sina)
Chongqing, China
S
(via Fengniao)
Changsha, China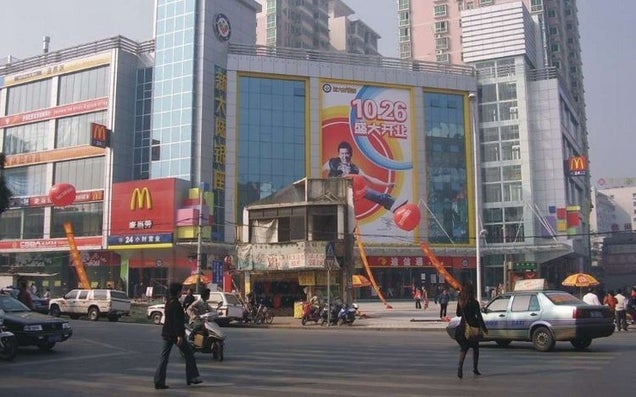 S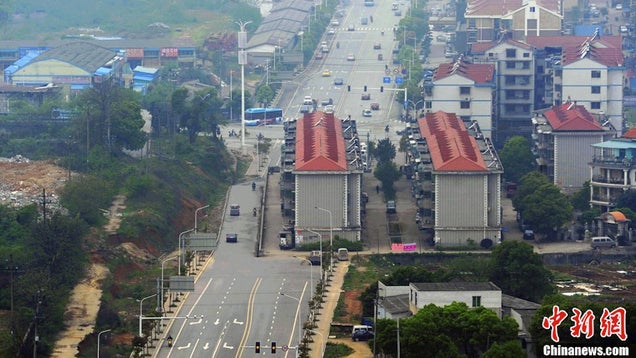 S
(via Virtual Fun Zone and Skyscrapercity)
A house near the Shenzhen North Railway Station, Shenzhen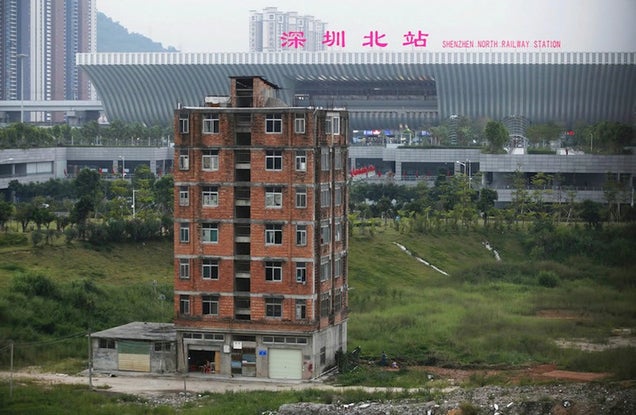 S
(via Skyscrapercity)
Bonus: Living under a bridge, Zürich-Brunau, Switzerland, 2007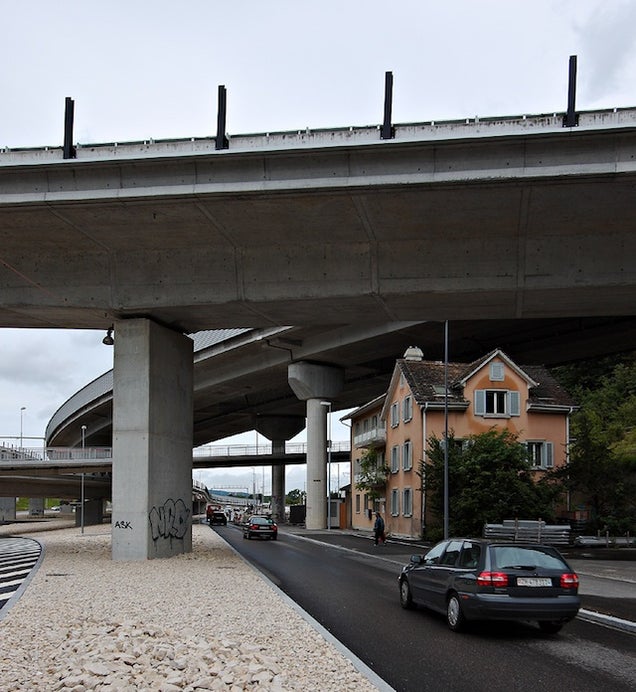 (via Dominik/Dom Dada)
Double Bonus: Edith Macefield's house in the Ballard neighborhood of Seattle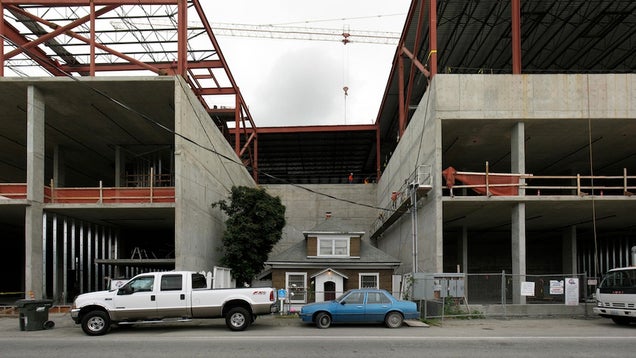 S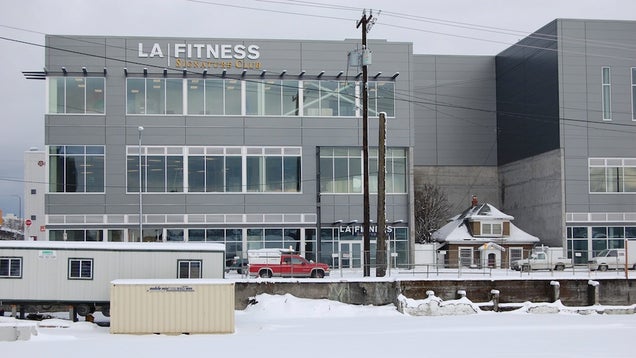 S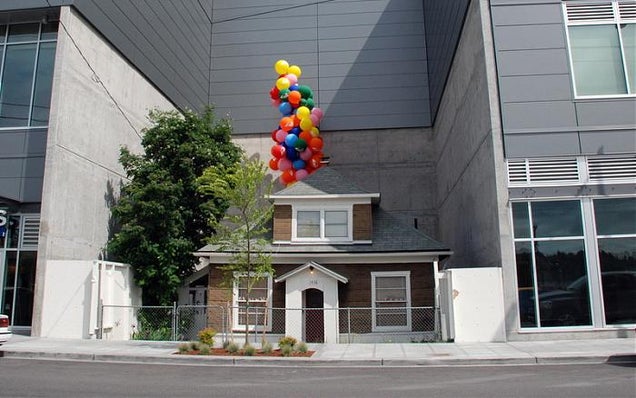 S
(via Markus Kolb, Henry Gales and Wikimapia)
Triple Bonus: The house of Austin Spriggs, Washington D.C, 2006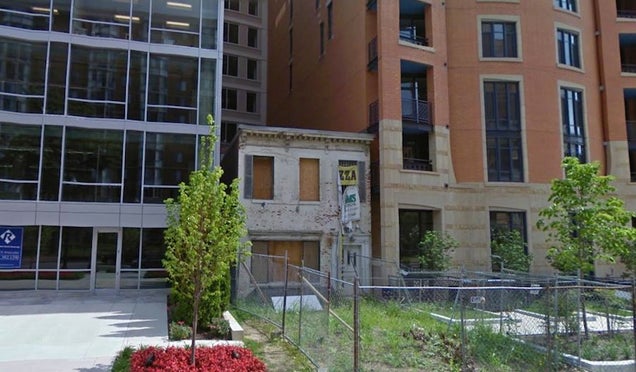 S
A developer offered some money ($3 million in 2008!) for the house, even though it's only worth $200,000. The owner said no, took out a loan, and converted his home to a pizzeria.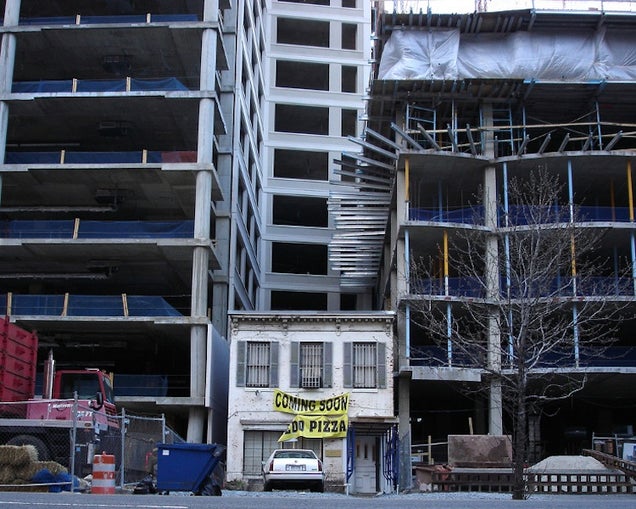 S
(via The City Fix and Architecture And Design)