When birds travel in flocks, their behavior takes on emergent properties. Out of the chaos of flight, gorgeous, geometric patterns coalesce. When photographers capture these patterns at exactly the right time, it's like seeing mathematical abstractions written across the sky. Here are some of the most stunning images of flocking patterns we've ever seen.
Ballet of the Starlings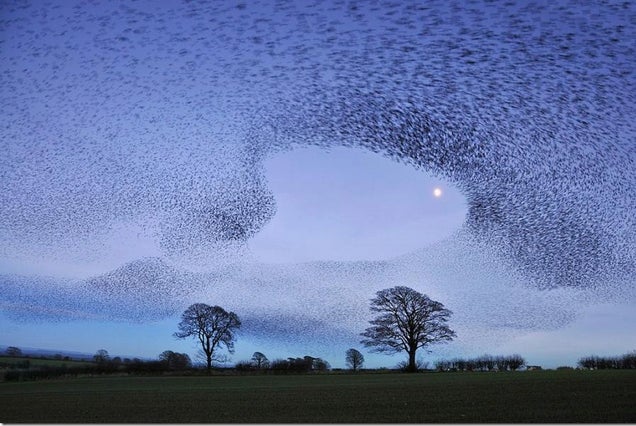 S
(via Love These Pics)
A flock of starlings gather over the derelict West Pier on November 2, 2006 in Brighton, England.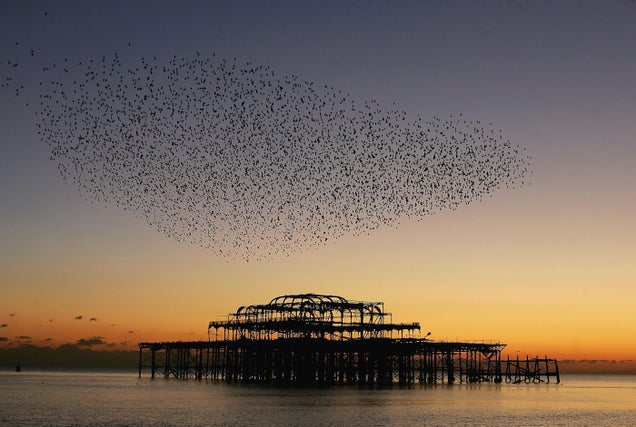 S
(Photo by Mike Hewitt/Getty Images)
Starlings at dusk over Rome, Italy, November 2008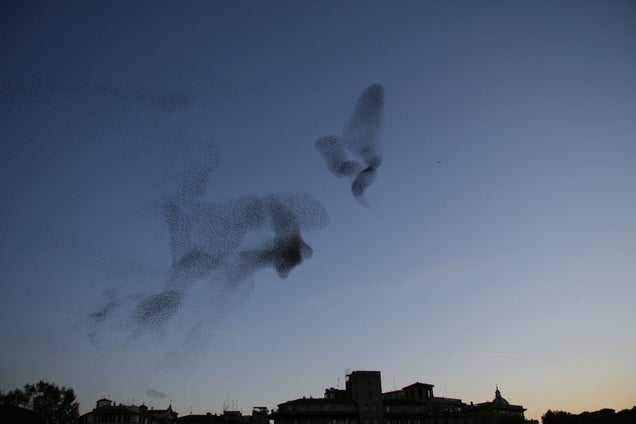 S
(via Wikimedia Commons/Paolo)
Murmuring birds, filmed by Dylan Winter in 2010
A flock turning and twisting over a river in Ireland, 2011
Clouds of starlings on the Sommerset Levels, 2011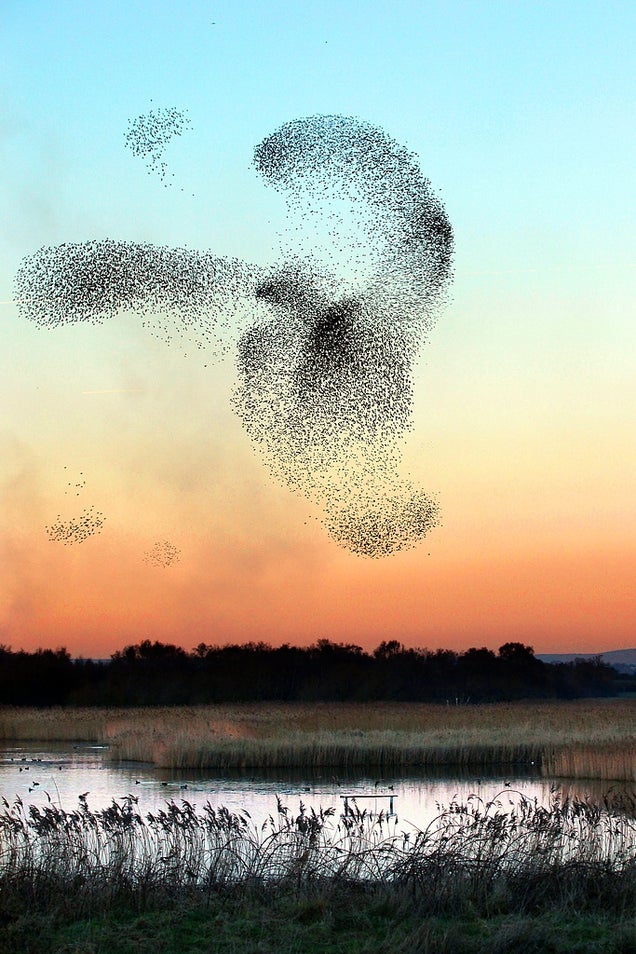 S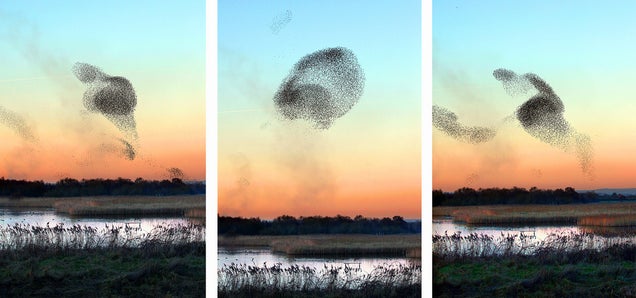 S
(via Tony Armstrong)
100,000 starlings fill the skies in Poole, England
A mushroom-shaped cloud of birds over Shapwick Heath, Somerset, England, February 2011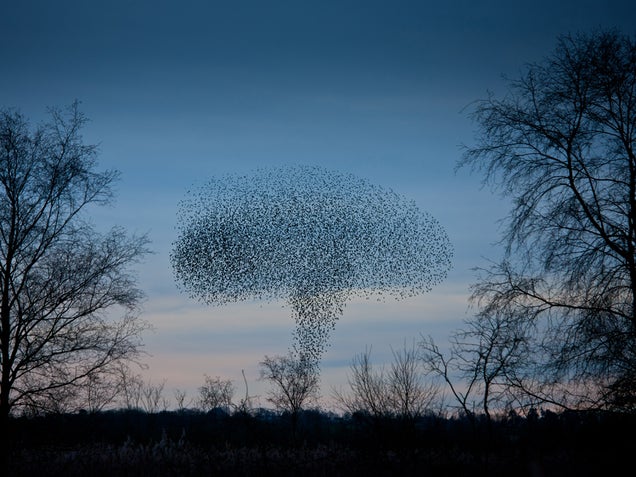 S
(via The Guardian, photo by Tim Graham)
A large flock of starlings swoops off the coast of Brighton, 22 February 2011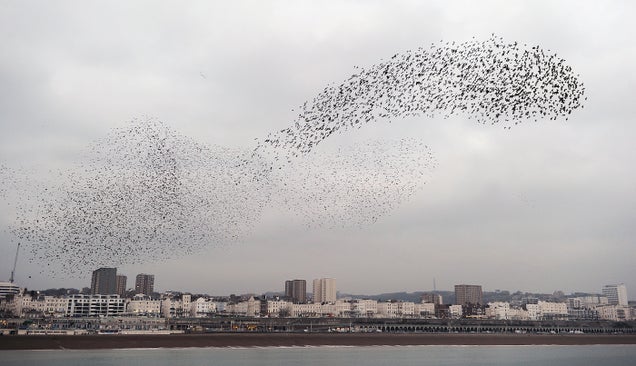 S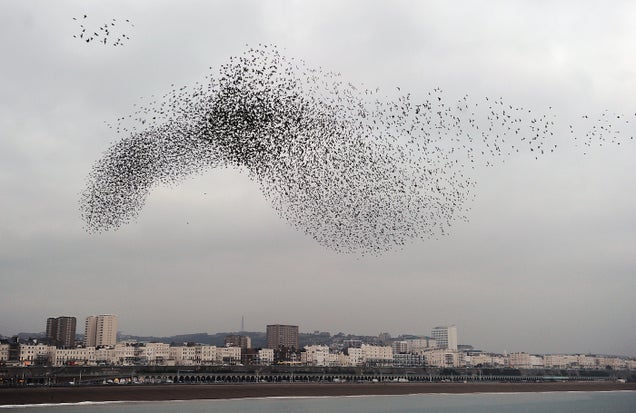 S
(Photo by Mike Hewitt/Getty Images)
A murmuration of starlings is seen in the sky as the sunset sets above Gretna, Scotland, November 2011.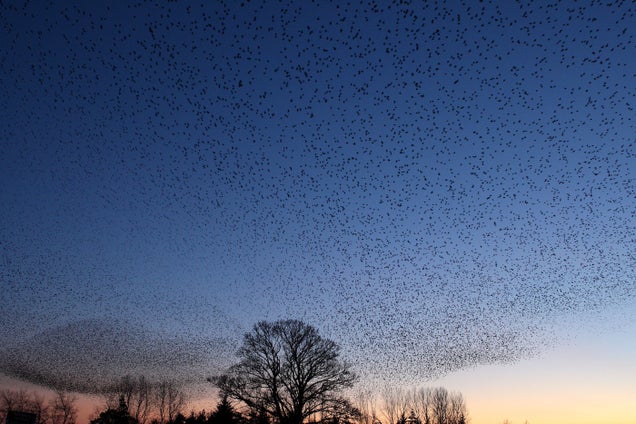 S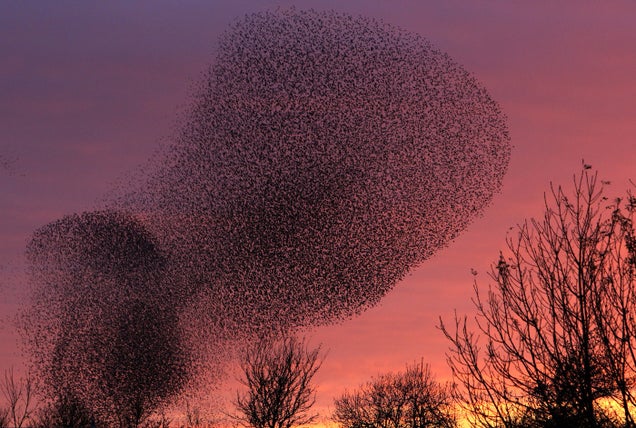 S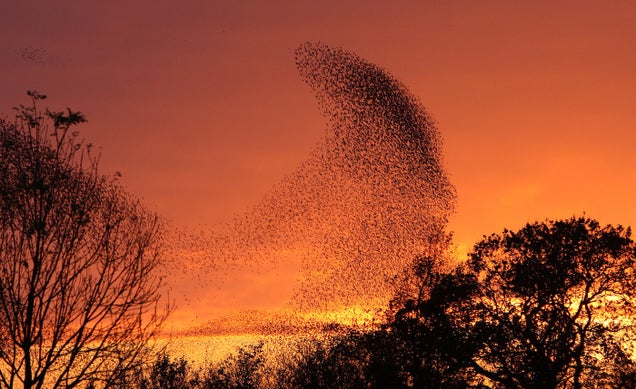 S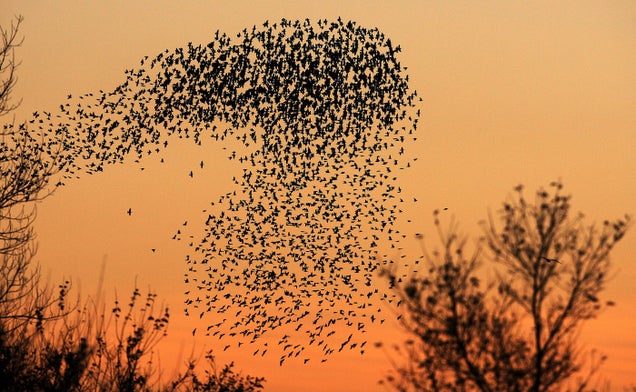 S
(Photo by Scott Heppell/AP)
Waders flock together seeking new feeding grounds during the incoming tide at the RSPB's Snettisham Nature reserve on September 09, 2013, in Snettisham, England.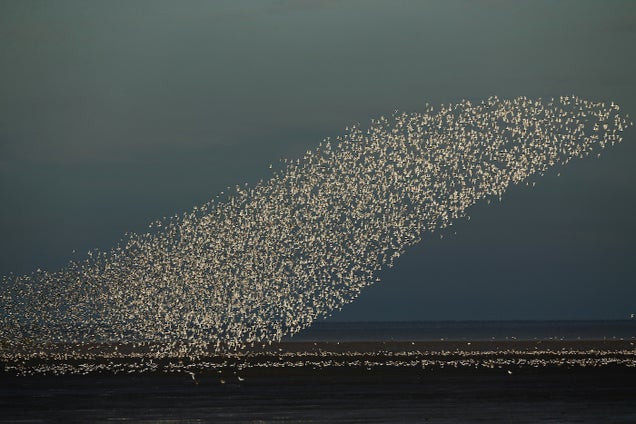 S
(Photo by Dan Kitwood/Getty Images)
Murmurations, by Alain Delorme, 2013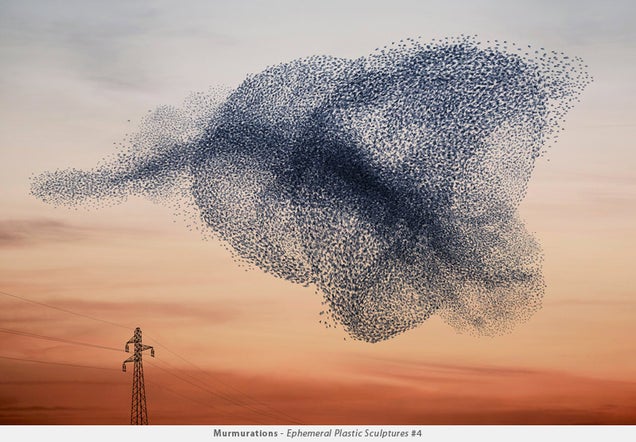 S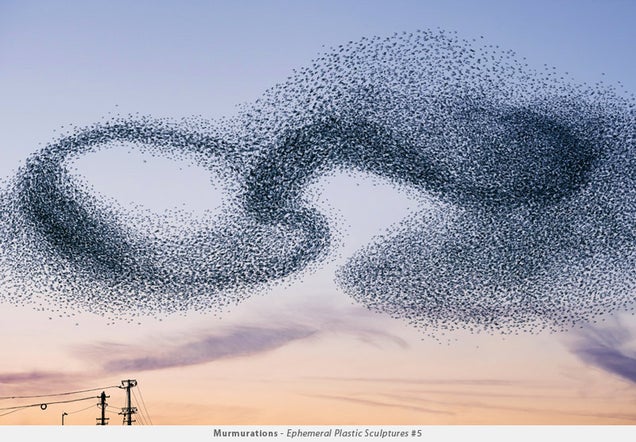 S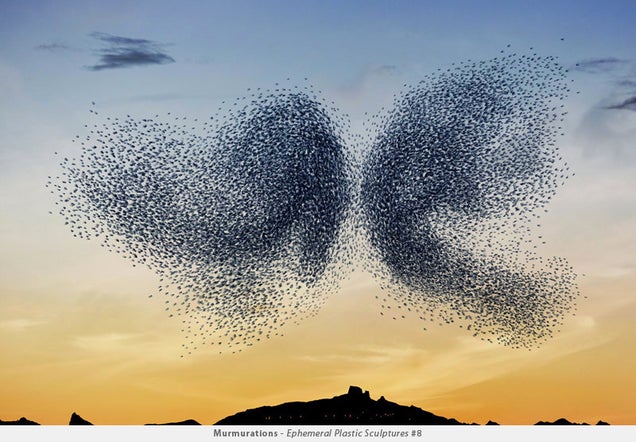 S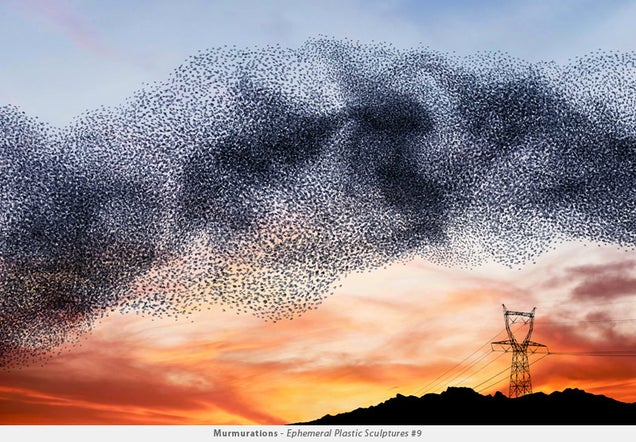 S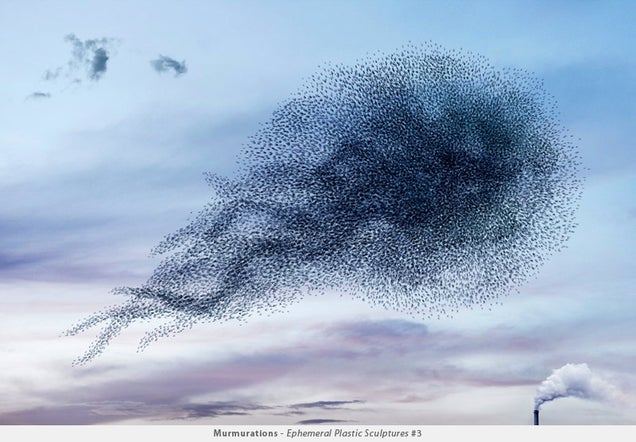 S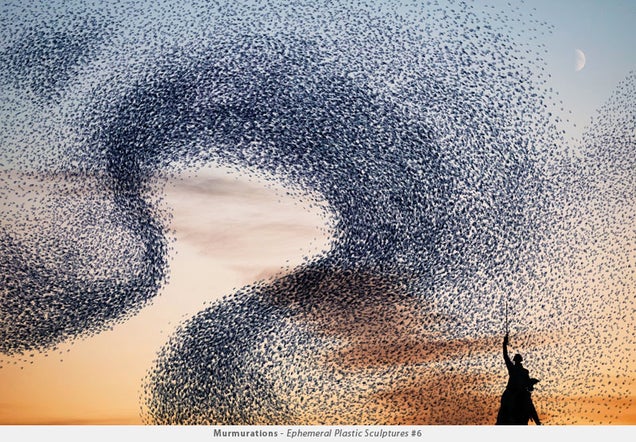 S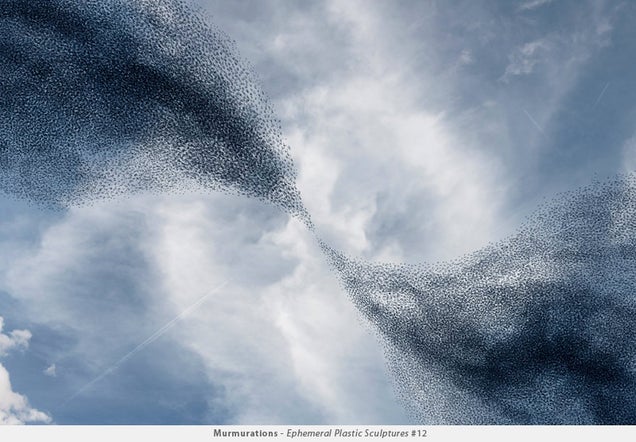 S
These artworks only look like birds in flight. They are actually created out of images of thousands of plastic bags, photoshopped to look like flocks.
(via Alain Delorme)
Starlings by Paolo Patrizi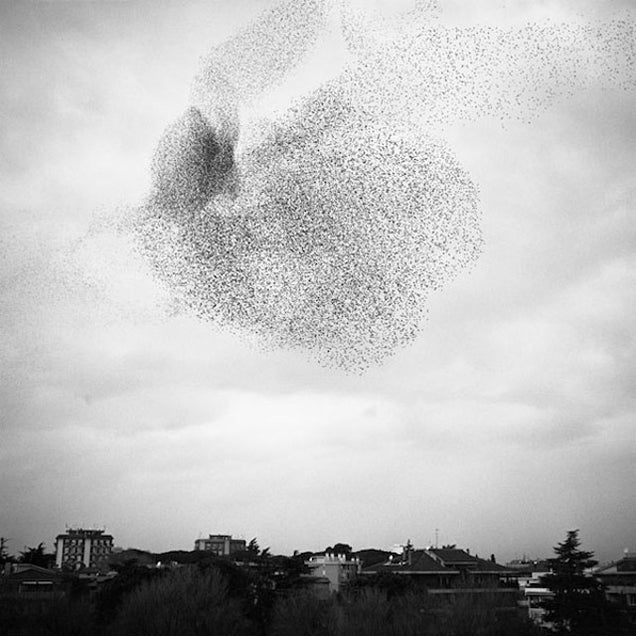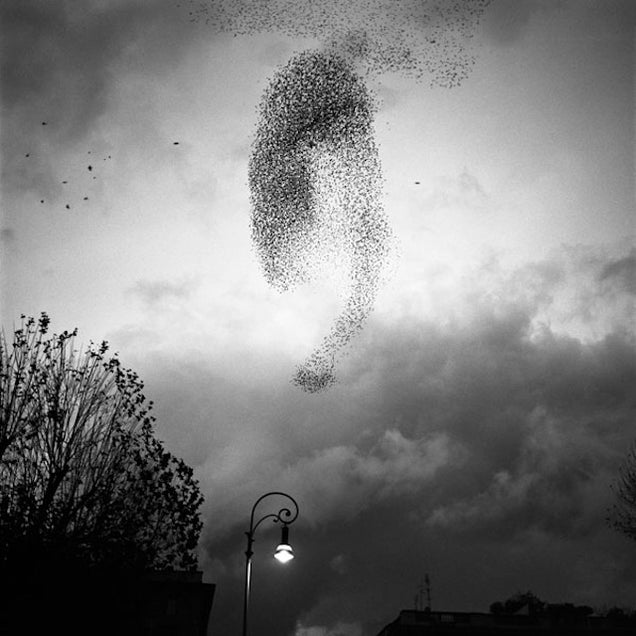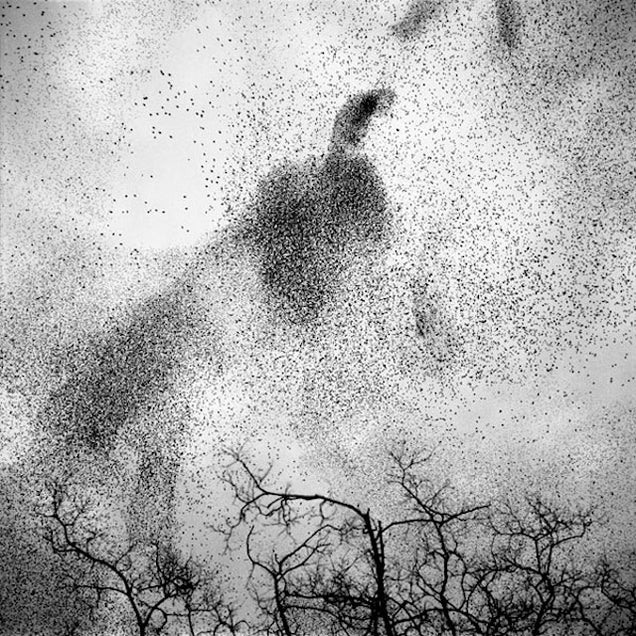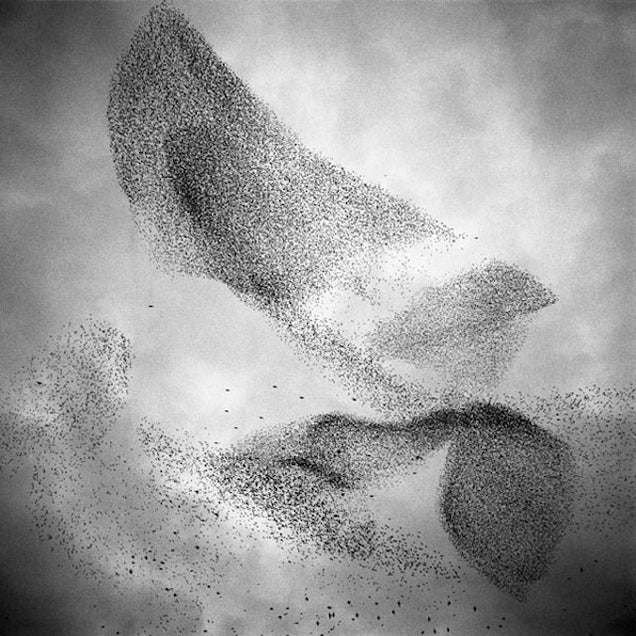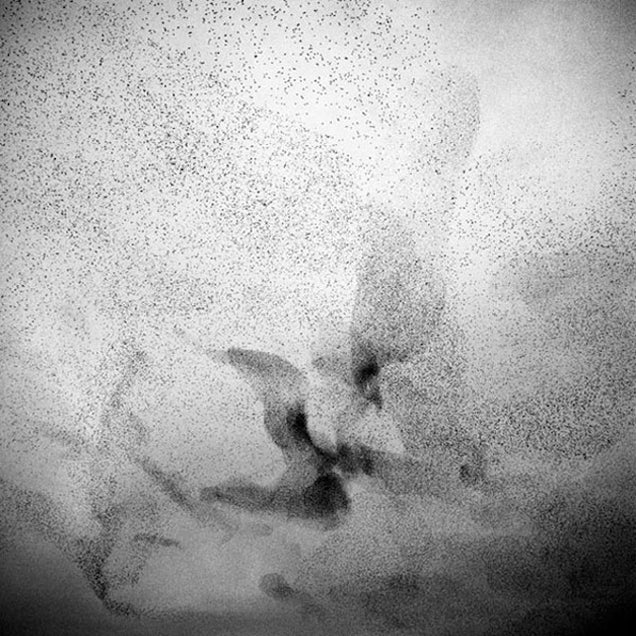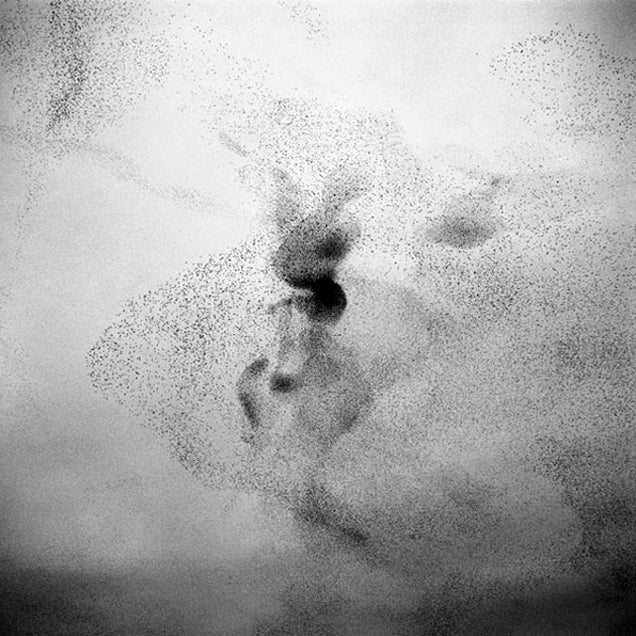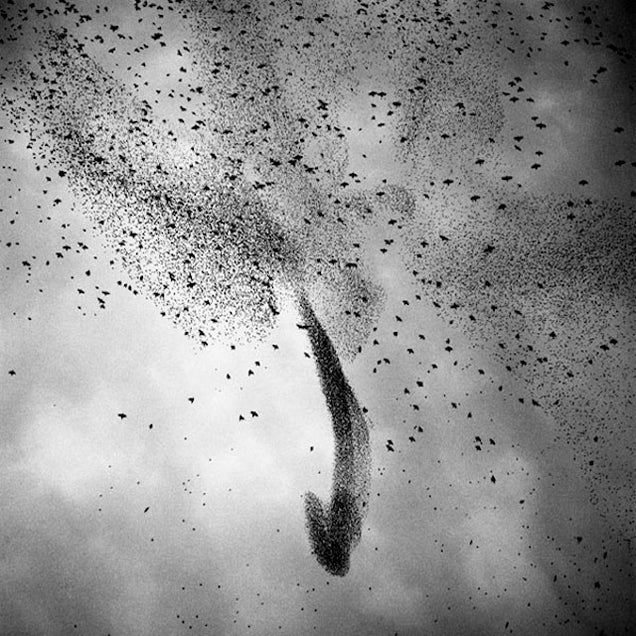 (via Paolo Patrizi)
A bird ballet, by Neels Castillon, 2013